How to Set up a Holiday Let & Marketing Tips to Increase Bookings
Reading Time:
23
minutes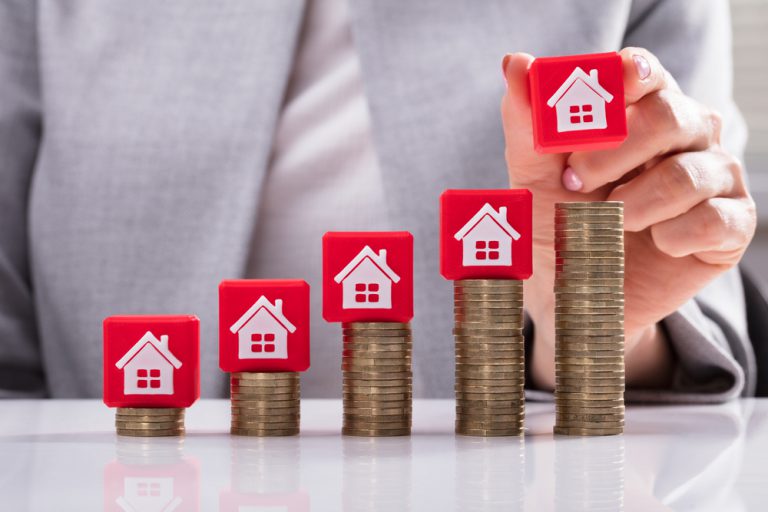 Whether you're looking to start holiday let business or you're an established owner looking to increase bookings, this comprehensive guide will walk you through every stage of setting up and running a successful holiday let.
How to get your property ready for letting
Decide on where and the type of property you want to invest in
One of the biggest considerations when looking to invest in a holiday home is the location.
The crucial thing to remember is that you want to invest in a holiday home that will:
Be easy to manage (whether you're nearby or will manage remotely)
Generate enough rental income to cover any overheads and ideally make a profit
Many owners choose a holiday home an hour or so away from their permanent home, so that they can easily manage and maintain the holiday let themselves and get there quickly if required.
There are many types of property you could invest in — here are just a few:
A beach-side or waterfront property
A cosy countryside cottage
A modern, luxury flat, located in a city centre.
Try to choose a property that has a potential 'USP' (unique selling point) as they are likely to prove popular and command a higher rental rate.
For example, it could be that:
Your property's location is idyllic and includes beautiful views
It's close to desirable amenities and attractions
It's been designed and furnished in a unique way e.g. eco-friendly, accessible, a quirky treehouse.
Further reading
50 must-read tips before buying a holiday home
Where to invest? holiday let or buy to let
Ensure your finances are in order
If you're planning to invest in a holiday let, you'll need to have everything in place. You will probably also need to put a reasonable amount of funds aside for potential upgrades, decorating, and refurbishments.
Most buyers won't be able to purchase a property outright and will need to apply for a specialist holiday let mortgage.
You should also spend some time working out the day-to-day running costs for your holiday letting business. This will help you to accurately judge how much to charge future guests so that you can make a profit.
Further reading
A handy guide to holiday let mortgages
How much does it cost to run a holiday let cottage?
Furnishing your holiday let
The era of kitting out a holiday let with unwanted and mismatched items is over; these days, the industry is so competitive that travellers have come to expect the best from hosts and their properties.
Ensuring that your holiday let is furnished to a luxury hotel standard with all the mod-cons and more will help guarantee that it appeals to guests year after year.
You should also look at any extras you can add to your property to give it that extra 'luxury' appeal. Think about additions such as:
Dimmable lights in certain rooms
Bluetooth speakers
TV streaming services (e.g. Netflix, Disney+, etc.)
Access to a gaming console
Higher-end toiletries
Remote control heating
A high-quality coffee machine (with ground coffee supplied)
A log burner
As well as the aspects, you'll need your holiday let to uphold the highest standards of hygiene and cleanliness so that you make the best impression possible and prevent any negative reviews.
Remember to keep 'practicality' in mind when you're furnishing your holiday let. For example, if you're planning to allow dogs into your property, you'll want to consider having fewer carpeted areas and more solid floors so that they can be easily cleaned between bookings.
Further reading
How to furnish a holiday let
Inventory checklist: 200+ essential items
Optimising the outdoor space



Depending on your property, you may have the option to offer at least one outdoor area for guests during their stay; whether it's a cosy front terrace or a pretty back garden with a patio.
Whatever the situation, there are many ways you could look to maximise the outdoor space you have, and thereby increase its value and appeal to potential bookers. Here are a few ideas on how you might look to enhance your outdoor area/s:
Add a water feature to create a relaxing ambience
Add a fire pit to create a luxury outdoor gathering point for your guests
Install an outdoor heater to make al fresco dining more comfortable
Replace tired, plastic patio furniture with more luxurious sets made from bamboo, wood, or rattan
A hot tub can increase bookings, especially in winter
Add a wash station to clean muddy pets and bikes
Consider accessibility needs
According to disability equality charity Scope, there are 13.9 million disabled people currently living in the UK.  But when it comes to holidays, it's still common to find that the accommodation available is simply not properly adapted for those with a disability.
Holiday let business owners like you can help by making a few, relatively easy changes to adapt their property for disabled travellers. By not considering this market, you are otherwise 'alienating' this portion of your potential customer base.
Further reading
How to create an accessible holiday cottage
Health and safety 
Most holiday let owners like to think they're cautious and hope to avoid accidents or injuries in their rental, but accidents do happen.
When they do, you need to ensure you have followed any relevant legislation that applies to renting out your holiday home, and that you are protected against potential legal action.
There is nothing more important than the safety of your guests (and any paid staff) at your holiday rental. The good news is that there is a great deal you can plan and put in place to mitigate the chances of something going wrong.
For example, completing a yearly fire risk assessment, making sure you're on top of the latest electrical safety guidance, and maintaining equipment like hot tubs correctly are just some of the many things you can do to keep your guests safe.
Further reading
Health and safety legislation for holiday let cottages
Tips, tools and templates for writing a fire risk assessment
How to write a risk assessment for your holiday home
Electrical safety advice for holiday let owners
Maintaining your holiday cottage hot tub
Holiday home swimming pool safety
Open fire health and safety tips
How to protect your holiday home
As well as keeping your guests safe, it's also extremely important to put the necessary processes in place to prevent damage to your property.
The vast majority of guests will, of course, respect your holiday let during their stay, but it's good practice to be prepared 'just in case' you get a guest from hell.
There are also outside threats and risks like theft, vandalism, and extreme weather conditions to think about.
Further reading
All you need to know about holiday let insurance
Everything you need to know about damage deposits
How to screen holiday let guests
How to turn down a booking
Holiday let terms and conditions template
Maintenance checklist for holiday homes
How to prepare your holiday home for flooding
How to prevent and deal with frozen pipes
Heating oil tank safety tips
Holiday home security tips
Smart devices every holiday home should have
Understand your target audience
Think about who your property is best suited to and your ideal guest. Every target market has different preferences and needs. The features and guest experience you offer should appeal to your target audience.
For example, a property on a golf resort will attract golfers, but will also appeal to non-golfers who are attracted by the scenery and facilities that most resorts offer.
In this case, your marketing should focus on both markets. Don't just focus on promoting the excellent golf facilities. Look to sell the tranquil views, the luxury on-site spa, and quality restaurants too.
Think about:
Why they'd be drawn to your holiday let
What they want to get out of their stay
Why they might select the geographical area for a break
Why they might prefer a short-term let over a stay in a hotel
Whilst it's important to cater to your main target audience, it's equally as important to ensure your holiday let appeals to as many people as possible.
Target markets:
Couples on a romantic break – will want to surprise their other half: unique features such as a knock-out view, hot tub, fluffy bathrobes, quality bathroom products, cinema room, surround sound, Wi-Fi (a must-have), or the choice of in-house catering will do just that.
If you want to encourage pet owners and walkers – then promote that your property is dog-friendly with lots of walks and dog-friendly pubs nearby. And that furry friends get their own welcome treats.
If you are looking to attract families – provide a highchair, stair gate, cot, sterilisers, hand blenders, toys, TVs, DVDs, games room, board games, books, 'rainy day' items, a hot tub or swimming pool.
Further reading
How to attract these 9 types of guests
How to make your holiday home family-friendly
Set your prices to maximise revenue



Setting your holiday rental rates is one of the most difficult tasks that you will have to make in your first year of holiday letting.
Set your rate too high and bookings could be slow. Set your price too low, and you may not be able to earn a profit or only attract people who may abuse your property.
Research what competing rentals in the area are charging and think about how you compare value-wise to them.
You should also look at local hotels with similar amenities to see how they compare, price-wise.
What are competitors charging?
Is there a minimum stay?
Do week/weekend rates fluctuate?
Are prices adjusted according to peak/high/low season?
Are there any discounts for long stays?
Your rates shouldn't be fixed, continuously adapt your pricing according to supply and demand in the market. To that end, make sure you're keeping an eye on any travel trends and seasonality when adjusting your listing prices. For example, School holiday periods are popular, whilst rates during winter months should be priced at a lower level.
Don't be afraid to experiment. Holidaymakers are not all looking for rock bottom prices – but they do want value for their money. You may be surprised to see that people may pay a premium if you offer something 'extra' that makes you stand out.
However, market saturation may affect what you can charge. In these scenarios, you will have to be creative with your 'incentives' – a voucher for a local restaurant, free pool heating, late check-out etc.
You could also consider automating the rental rate-setting by using a dynamic pricing tool such as Beyond Pricing or PriceLabs – they automatically adjust your rental rates based on supply and demand.
Special offers are great for creating a sense of urgency to spur people to book with you, but remember they are meant to increase your revenue and profit, not lower them. Use them only when you know it's going to be difficult to sell low season weeks or to fill a booking gap.
Always structure your prices so that they are all-inclusive (cleaning, electricity, laundry etc). Don't charge 'add-ons' — which can deter guests.
And above all, don't 'undersell' yourself or your property. People will be prepared to pay a fair price for something they consider to be worth the money.
Further reading
How to price your holiday let
Decide on your pet policy
We are indeed a nation of dog lovers, and the demand for dog-friendly holiday cottages continues to grow as more people are opting for a holiday in the UK since the pandemic.
According to Sykes, bookings for staycations with pets last summer rose by a significant 40%, and allowing pets to stay at your holiday let is said to boost revenue by 11%.
Offering a 'dog-friendly' holiday home can increase your potential customer base and could even be a dealbreaker for securing some bookings.
Although it's an appealing idea and can boost occupancy, running a dog-friendly rental does come with some risks to consider — from increased wear and tear, and damage, to the potential additional cleaning costs.
To minimise potential problems, it's best to have some clear rules in place so dog owners know and understand their obligations whilst staying. There are other measures you can take too, like charging a 'pet fee' on top of your usual rate and asking for a security deposit.
If you choose to open your doors to furry friends, make sure you add a few touches to make sure they're welcome. Make water and dog bowls available, comfy blankets, a doggy towel for wet feet, and some free, tasty treats.
Further reading
Tips to create a dog-friendly holiday cottage
How to run your holiday let business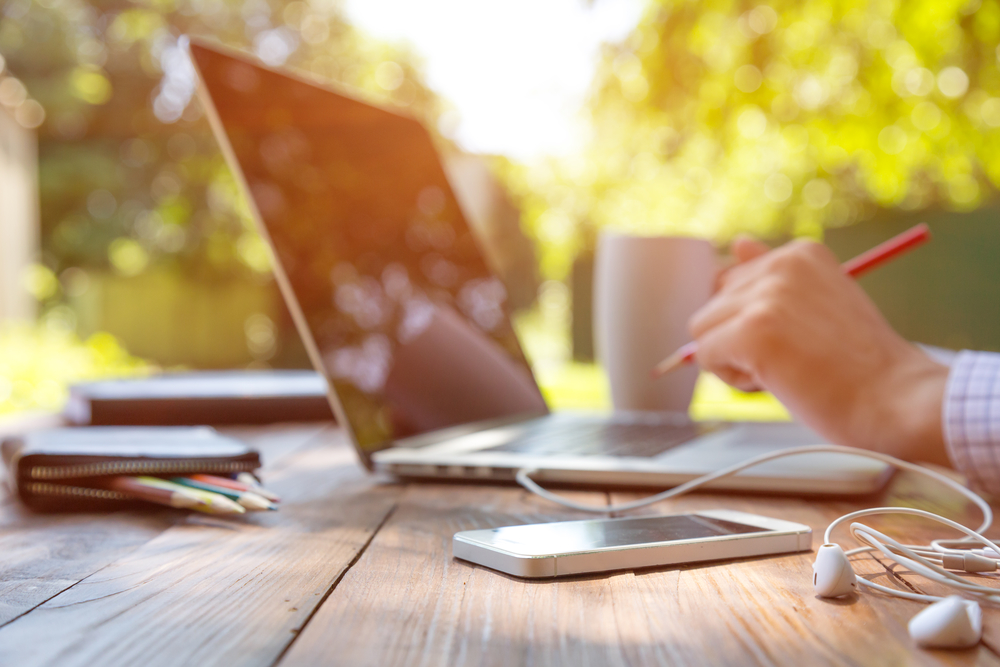 How to manage your rental



You've bought a holiday let, kitted it out, and now it's ready for the first guests.
The next step is to decide whether you should manage everything yourself, or hand over the management tasks to a holiday let management agency? Your final choice will depend on many factors and your personal circumstances.
If you don't have the time to run your holiday let or you've realised it takes a lot more expertise than you've got, you'll need to hire a holiday home letting agent.
Likewise, if you've settled on managing the rentals yourself, you'll need to have a plan to keep up with the various aspects associated with running a holiday let and outsourcing tasks.
Further reading
Pros and cons of using a holiday let manager
How to hire a holiday letting agency
How to choose a holiday let cleaner
How to successfully manage your holiday let remotely
Holiday rental management tasks to outsource
How to outsource your marketing
Exceed guest expectations



The aim is to have guests come back to stay with you and recommend your holiday cottage to friends and family. This is the easiest and cheapest way to increase bookings and profit. To do this you have to deliver value and exceed your guests' expectations during their stay so they can't wait to return.
Here are some ideas…
Your guests may be stressed and tired when they arrive from their journey, so make sure your property is warm, cosy and welcoming when they arrive. Provide a welcome pack of essentials so that guests don't have to immediately go shopping after they've just arrived.
Self-catering holidaymakers expect the same standards they would find in a luxury hotel. Your holiday rental has to be immaculate. Also, don't underestimate the importance of big comfy beds with quality linens. If guests don't get a good night's sleep you can say goodbye to that 5-star guest review.
No doubt you'll have a guest book in your holiday rental full of insider tips and advice on where to eat, the top attractions, the best beaches etc. Go one step further and partner with local businesses to 'curate VIP experiences' for your guests. For example: arrange days out with a tour guide, a reservation at the best restaurant that is booked up for months or discounts at the best local attractions.
If you can, allow guests an early check-in or late checkout, provide towels so travellers can save on luggage charges, include free logs for the open fire, free Wi-Fi and pool heating – all these little extras made a difference to the holiday experience.
Do you have some 'quirks' in your property that guests should know about… like a hard-to-find light switch in the bathroom? Be sure to let them know with signs and in your guest information book.
Providing convenience is all part of providing good customer service. It means being timely with any communications you send, being friendly and accommodating, and even ensuring you've asked about applicable extras like dietary requirements or special requests.
To that end, 60% of guests said they would pay more for a rental that is fitted with smart devices. Before long, smart devices in holiday rentals won't be a luxury, but an essential feature, so think about what you could provide to enhance the guest experience in this way.
.. if you happen to be striving for Airbnb 'Superhost' status, remember that becoming one all comes back to consistently offering excellent levels of customer service to your guests.
Further reading
5 tips to avoiding a crisis when renting your holiday home
Welcome pack ideas to wow your guests
How to keep guests amused on rainy days
How to avoid 'uncomfortable bed' complaints
Smart locks for your holiday let
How to create a guest book
Respond to enquiries quickly



The faster you respond to enquiries the better chance you have of securing the booking. Ideally, you should respond within an hour or you could lose that booking to a competitor.
Make it easy for guests to contact you via mobile, email, Whatsapp and social media.
Further reading
Tips to convert holiday rental enquiries into bookings
9 Free email templates for holiday rental owners
Deal with complaints fairly and professionally
If you rent out your holiday let for any length of time, it's somewhat inevitable that you'll receive a guest complaint somewhere along the road. Online reviews on sites like Airbnb, Vrbo, and TripAdvisor are here to stay, so it's more crucial than ever that hosts deliver on their promises to paying guests to avoid potential negative reviews. If something does go wrong, there are several things you should do to manage a complaint from when it's first raised to its final resolution – whether that complaint is justified or not.
Whether it's done privately or in a public place like a review site (it depends on how the complaint was raised), make it your mission to rectify and reply to every negative comment made. If you respond promptly, politely, and acknowledge the problem, but then also explain what you're doing about it, then it's likely that the guest will be impressed by your commitment and attention to detail.
Further reading
How to deal with holiday cottage disputes
How to respond to negative reviews
Ways to handle refund requests
Automate guest communications & bookings



Certain types of property management software offer the functionality for automating some repetitive tasks.
This comes in handy when you want to lighten the workload on yourself whilst still providing the best customer service possible. It could be an automated email sending essential check-in information, a message to thank someone for staying, or a request for feedback/a review.
Further reading
How to choose booking software
Be organised about your changeovers



It often feels like changeover days must be carried out with military precision, especially during the peak season when you literally have one guest out and the next guest in.
You're up against the clock to do a diligent clean, check for damage, restock the fridge, toiletries and round up discarded items from the last guests.
The number one cause of guest complaints is cleanliness – so don't cut corners with your changeover cleaning. You only get one chance to make a good first impression and amidst a global pandemic, cleanliness is more important to guests than ever.
You never know when you will get a picky guest who will leave a bad review because they found dust on a picture frame or crumbs lurking under the toaster.
Using a structured changeover checklist allows you or your housekeeper to tackle the cleaning with military precision. This helps avoid complaints, means happy guests, and happy guests write great reviews.
Further reading
Holiday cottage changeover checklist
Deep cleaning tips for holiday rentals
Useful cleaning tips that will save you hours
Run your holiday home with the planet in mind



You don't need to own an eco-friendly treehouse in a forest or spend a fortune to make a positive impact on your carbon footprint.
There are many easy ways you can make your holiday home more eco-friendly. Here are just a few ideas:
Install energy-efficient lighting
Switch cleaning products and toiletries for eco-friendly equivalents
Invest in energy-efficient appliances
Provide reusable items (like shopping bags)
Install an electric vehicle charging point
You could also include a small explanation of your eco-friendly endeavours in your guest welcome pack. And think about how you can encourage your guests to behave in an eco-friendly manner during their stay too.
Further reading
How to make your holiday cottage more eco-friendly
A guide to electric vehicle charging at your holiday cottage
Cut your costs
It isn't cheap running a holiday let. There are ongoing costs such as cleaning, rising utilities and maintenance, to name just a few. These expenses can impact your profit margins if ignored.
Here are just a handful of ways you could make some savings:
Buy furniture and other household items that can withstand heavy use
Think about the items you could switch for an 'energy saving' equivalent
Regularly review your mortgage arrangement to ensure you're getting the best deal
Invest in smart devicesto manage energy use by turning devices on and off remotely
Familiarise yourself with what chargebacks are, so you can look to avoid and manage them efficiently
Further reading
Proven ways to cut your holiday let bills
How to avoid and manage chargebacks
Marketing your holiday let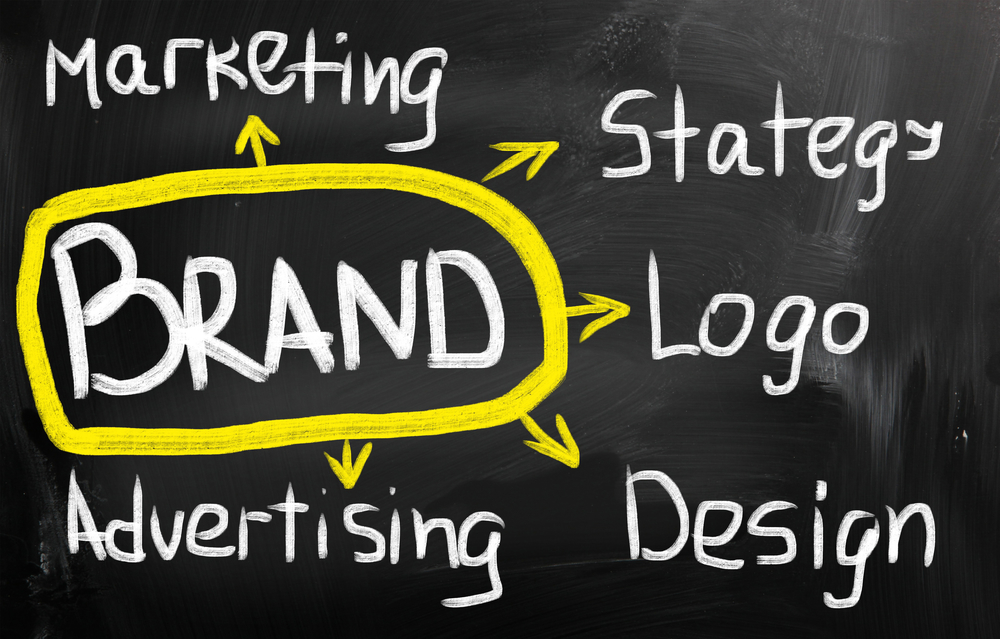 Create a website
An impressive website offers the perfect opportunity to wow travellers and convince them that your holiday let is the right rental for them. It's also essential if you want to stand out in a competitive industry and drive direct bookings.
A website gives you the platform to show bigger, better images, more information, virtual tours, video, and share your knowledge of the local area.
When people go on holiday they don't just focus on the accommodation, they are buying into the local experience.
Having a website also allows you to take online bookings directly from guests and gain independence from booking sites, their rules, and the fees they charge. It also gives you complete control over your marketing and how you present your business.
Ensuring your website is as optimised as possible is key. This includes:
Make your website mobile-friendly, with a 'responsive' design (60% of travellers book on a mobile device)
Checking your font size is big enough and clear enough to be easily readable by visitors
Using high resolution, good quality photos on your site and ensuring they are resized appropriately so that load times are not slowed down
Adding the functionality of accepting payments for bookings directly through your website.
Further reading
How to create a website
The anatomy of a perfect website
Simple online payment solutions for holiday rentals
Choosing a catchy website domain name
The domain name you choose should ideally consist of your brand/business name. You want it to be something you can use long-term, something that makes sense to visitors, and a domain name which is unique and memorable to site visitors.
Further reading
Tips for choosing a domain name
Start blogging
Regularly blogging about subjects related to your holiday let and the area can be a great way to market your business online. It also creates content to share on social media, improves your rankings on Google, and is a way to connect with potential bookers.
Here are some suggestions for blog posts:
Talk about recent additions or improvements to your holiday let
Share news about local events and attractions
Share some insight into your life as a holiday let host
Showcase your expertise, experience, and professionalism
Further reading
How to start a holiday let blog
Publish credibility badges and awards
Something else you should add to your website is accreditation badges, certifications you've earned, and any awards you might have won for your holiday property business.
This kind of 'social proof' helps to reassure potential bookers that your holiday let business is a credible one, you've got a good reputation as a host, and they'll be in good hands if they book. It can even increase the chances of lookers converting to paying guests.
If you don't currently have anything you can display in this way, start researching and planning what you can apply for, enter, and achieve over the next six to 12 months. For example, Airbnb super host status.
Further reading
Are star ratings worth it?
Ask guests for reviews



We all know that reviews can strongly impact the decision-making of potential customers and give bookers peace of mind.
When your past guests share their experiences and memories of their holiday they become your greatest asset. Reviews add valuable credibility and are an essential part of your marketing strategy.
Soon after your guests depart from your rental, provide a link for them to write a review on either your website or a third-party OTA site (e.g. Airbnb). A repeat booking discount may be the 'gentle nudge' they need to persuade them to write one.
Make sure your reviews are on your best performing listing site advertisement or an independent site. There is no point in getting reviews on a website you aren't going to be using in the future.
Further reading
How to get holiday let reviews and respond to negative ones
Use a channel manager to list your property on multiple OTAs
These days, the majority of short-term lets are booked online; either directly through your website or an online travel agency (OTA) like Airbnb or VRBO.
OTA platforms can offer many benefits:
You'll benefit from their large audience reach, gained from advertising and marketing (that you don't have to pay for) — meaning your listing will be seen by more people, including those who haven't come across your property before
Their platform manages the booking process, end-to-end
They'll enforce their policies and standards with bookers, which helps you to manage the guest experience (and ultimately this builds greater trust in the hospitality industry as a whole)
Be aware though that every OTA will be looking to take a slice of profit from each booking you get through them (fees and rates will vary from platform to platform).
To increase your chances of new bookings, you should add your property to as many listing sites as you can. A channel manager allows you to automatically update rates, availability, and bookings across several channels simultaneously (such as Airbnb, Vrbo or Booking.com) — all from a single platform.
They allow you to keep your listings consistent and accurate across multiple sites and can prevent problems such as double-bookings and save you a lot of time.
Further reading
How to choose the best channel manager
How to find the best websites to advertise on
It's the question that every holiday rental owner asks – which is the best website to advertise a holiday home?
There are many listing sites where you can advertise your holiday rental: Airbnb, Vrbo and Booking.com to name a few. Each of these caters to different and overlapping audiences, ensuring that you're attracting the widest variety of potential guests possible.
Focus on the websites that will attract your ideal guest, increase your online visibility and your chances of achieving the most bookings.
Although it's important to consider how much it will cost you (subscription or commission), your goal is to generate the best return on investment, so keep an eye on the cost of listing on an OTA, so you can make the most profit.
Further reading
Where to advertise a holiday rental
Optimise your listings on booking sites



With millions of listings on Airbnb, how do you stand out from the crowd?
One of the best things you can do is ensure that your headline and description are strong, engaging, interesting, and enticing. It should grab the readers' attention and make them want to click to read more.
Try, if you can, to avoid using mostly generic words to describe your holiday let (for example, 'lovely' or 'great location') and try to focus your wording on what makes your offering high quality, and unique compared to your competitors.
Be clear about details like:
The type of property you offer – apartment, cottage, barn
Who it appeals to – families, couples, walkers, pet-friendly
Location and any major attraction close to you – local brewery, historic monuments, area of outstanding natural beauty
Highlight a special amenity – use of a hot tub, free gym, rooftop garden
Your listing description should take the reader through a journey of what it's like to stay in your holiday home.
Describe how they can sit in your hot tub watching the sunset. Or lounge by a roaring fire with their favourite book after a day walking on the fells.
Remember to detail the amenities provided and the layout – sleeping, lounge, separate diner, snug etc.
Remember that customers are looking for a holiday and not just accommodation, so they may not know the area. Adding some information about appealing local attractions and what makes the area so special. You want potential guests to picture themselves there. You can get lots of inspiration from your guest feedback and TripAdvisor.
Compare yourself with your competitors. Read your advert as if you were looking for a holiday yourself. Would you book your holiday rental or your competitors – and why?
You should also continually optimise your listing to improve your ranking and increase your booking rates.
As a rule of thumb: engaging copy, good communication, a speedy response rate, a strong profile, online booking, and great guest feedback will improve your property's search ranking.
Further reading
Create the perfect holiday rental advert
Build a strong brand for your holiday let business



One of the most effective ways to distinguish your holiday let from your competitors and to create customer loyalty is to build your unique brand.
Over time, branding works by helping people to recognise your business and understand what they can expect from it. It also forms the basis for all your marketing output.
A prime example of an important component of your brand is your business name — but there are also other elements to consider such as:
The colours and font styles you use in your marketing
The language and wording you use (aka tone of voice)
Any taglines or straplines you use to describe your business
Just remember that building a brand takes time — it can't be done 'overnight — and you should expect to be making constant tweaks throughout the business's branding journey. 
Further reading
How to build a brand for your holiday rental
Try to plan your marketing activities in advance



Marketing your holiday let to potential and existing guests doesn't necessarily need to be a seasonal exercise. There are plenty of recurring annual events you could potentially weave into your marketing strategy each year. 
Further reading
12-month marketing plan
Invest in great photos
Photos are one of the best marketing investments you can make and will pay dividends.
Good quality images catch a traveller's eye, allowing them to imagine themselves at your property and location. Whether that's watching the sun setting over the sea from your terrace, enjoying a glass of wine in your hot tub, relaxing in a hammock by the pool or reading a book by your log fire.
Ensure that the default image (aka cover image) on your listing site advert(s) impresses, stirs emotions, and makes people want to click through to read more — and book.
If you can, hire a professional photographer to come and stage your property, take professional photos, and perhaps even film a video tour of your property.
Having a video tour of your rental will differentiate you from the competition and bring your listing to life.
If you are hiring a professional to help, just remember to make sure that the house – inside and out is staged and ready
And don't forget to take great images of your local area too. These can be used on your website, on social media, and OTA sites as part of your listing. When location is one of the main reasons guests pick a rental, why not show off the nearby area that surrounds it too?
Further reading
How to photograph your holiday let
Creative ways to use photos
Video marketing tips
Create a Google My Business listing



Google My Business (GMB) is a tool for businesses which is easy to use — and free.
It enables business owners to manage their online presence across Google, including Search and Maps.
For holiday property owners it can certainly be a way to gain a competitive edge on some of your industry rivals.
You may already have a GMB listing set up if your business has been running a while, but have you looked at it lately to see if it's still up to date? Whatever the current status of your GMB account (non-existent or part-completed), you can't afford to miss out on all the benefits that can come with a fully optimised GMB account.
Further reading
A quick guide to creating a Google My Business listing
Encourage repeat bookings and customer loyalty



It is estimated that it costs 6 to 7X more to get a new customer than to keep an old one.
Travellers are creatures of habit. It's likely you will become their preferred choice of accommodation should they visit your destination again, if they have a positive, pleasant experience while they stay at your holiday home.
It's obvious then, that this type of guest can be the most profitable — so it pays to spend some time retargeting previous guests. Encourage repeat bookings and friend and family referrals with loyalty discounts, special offers and special perks.
Further reading
Increase bookings with a loyalty program
Create an email marketing campaign
Email marketing is one of the top marketing tactics used by holiday let businesses to attract bookings and communicate with customers old and new. It can also be comparatively cheap to implement, compared to say, a paid advertising campaign on Facebook.
To make the most of this powerful marketing tool, you'll need to be consistently working on ways to build up your mailing list. There are a variety of ways to attract new email subscribers. You could post a reminder on your social media channels every so often to prompt people to sign up, and you can also make sure you've included a newsletter sign-up option in various places on your website.
You could even consider incentivising sign-ups by offering a discount code for a booking in exchange for someone's details. Another thing you can do is run a competition where you give something away — all someone has to do to enter is register for your newsletter.
As a rule, 80% of your email newsletter should provide useful information (local events, best walks, a new pub opening, etc) and 20% should be geared towards promotion – a late deal, special offer or discount.
Remember to only send quality content to your guests, and not too frequently — otherwise, people may feel like they're being spammed or you're being 'pushy'.
Further reading
How holiday lets can use email marketing to get bookings
Look for free ways to market your business
Marketing is essential for any holiday letting business who wants to increase bookings, so there are some important marketing costs which you just have to accept.
However, if you have the time to invest, there are several additional ways to give a marketing boost to your holiday let for free, including:
Learning basic SEO techniques, so that you can keep the content on your website optimised
Partnering with local businesses for extended marketing reach
Using social media to connect to your audience and attract extra bookings
Ensuring that your property is listed on Google My Business
Sending a monthly newsletter with offers and updates
Further reading
How to advertise your holiday home for free
The best holiday letting advice to learn from
Partner up with local businesses



In a super competitive industry, one of the ways you can help your property stand out against your rivals is to offer something extra that perhaps they don't have access to.
This could of course take the form of a feature in your holiday let (like a hot tub, or a sea view), but it could also be an offer or deal linked to a local business.
It could be a service which adds value to someone's stay, such as cheaper access to a spa or gym, or access to services such as dog-walking or bicycle hire.
Further reading
How to partner with local businesses
Offer incentives and special deals



If you have weeks that are proving difficult to let, then a special offer or discount is a great way to encourage bookings.
If you're short of ideas, you could advertise a couples' package for Valentine's Day, offer a special Christmas deal, or complementary services to convince travellers to book.
Further reading
How to use special offers to increase holiday let bookings
How to get last-minute bookings
How to get more direct bookings
How to get more bookings in the low-season
Use social media to market your property
It's no secret that travel and social media go hand in hand. Did you know 9 in 10 people buy from brands they follow on social media?
Facebook, Instagram, and Twitter are the perfect platforms to reach and attract new guests – and stay in contact with previous ones. What's more, unless you're planning to pay for advertising, promoting your business on social media is completely free.
When potential guests are researching your holiday let, one of the places they'll likely look at as part of their research is your social media profiles. They want to see what you're sharing, and what people are saying about you.
Having active social accounts with user reviews, tips and advice, as well as answered comments, will show them that your property is reputable and one they can trust.
Further reading
Social media marketing strategies for holiday lets
Adapt to changing market trends



To keep ahead of the competition, you must adapt to changing booking trends.
Here are some aspects to bear in mind:
There has been significant a downturn in the traditional annual fortnight holiday, with many travellers opting for several shorter holidays and weekend breaks, especially since the emergence of the pandemic.
A growing number of people are shunning the traditional booking rush in January/February and waiting until the last minute to book.
The weather can also impact bookings. A scorching bank holiday weekend and the promise of a heatwave can see bookings surge.
By being flexible with your arrival and departure days you could increase occupancy rates. Friday to Monday bookings and Monday to Friday bookings work well for many UK holiday cottage owners.
Keep a close eye on your competition



Look at what your competitors are doing. For example, are they doing something which you could adapt in your own way, and apply to your holiday let business?
You should also analyse your competitors to see if there is something their customers want that they aren't providing. A quick look through their reviews might provide some useful insight.
Analyse what's working for you



You can't manage what you don't measure. Unless you measure your holiday lets performance, you don't know what can be improved. Every holiday property has room for improvement.
Some listing sites produce lots of bookings one year, then the bookings dry up. If a marketing activity isn't producing bookings, then don't be afraid to ditch it.
Focus your efforts on the site(s) where you get the most bookings. Strive to be the best on those sites and don't worry about trying to be everywhere.
Which weeks book up fast? Can you increase your rates for these dates and manage still let them?
What is your occupancy by month compared to last year? How can you fill empty weeks? Set occupancy goals.
Many online booking and reservation systems create useful reports that allow you to analyse booking trends, revenue and booking sources so you can concentrate on what works.
Further reading
Tips for conducting a performance review
Metrics every holiday let owner needs to check
12 big mistakes holiday let landlords make
Are you ready to start holiday letting?
Setting up and running a holiday let business is exciting, never dull but ultimately rewarding.
It's important to develop a diverse holiday rental marketing strategy that grows your business, but consistently going 'above and beyond' to delight and satisfy your guests is perhaps the most important thing you can do to help you achieve repeat business, glowing reviews, and precious word-of-mouth referrals.