How to rent your holiday home and get more bookings
Reading Time:
7
minutes
Whether you are a holiday letting expert or a new to the market, the recession and a weak pound have resulted in a recent decline in family holidays abroad. Combined with increasing competition from owners renting in order to offset mortgage and maintenance costs – getting those bookings has never been so important.
However, it's not easy to fill availability calendars. Holiday home owners often over-estimate the revenue they will get, and under-estimate the amount of work they have to do in order generate bookings.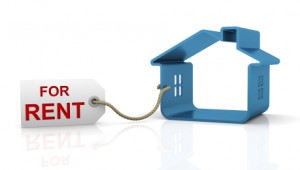 How to get more bookings at your holiday home
Now, there are some things that you just can't do much about.  If you own a property in a location nobody wants to visit, or has no flights outside the summer season, then you're going to struggle to achieve good occupancy figures whatever you do.
However, many owners that complain about not getting the occupancy numbers they hoped for are perhaps too quick to use the economy and weak pound as a convenient excuse.
The reality is that surprisingly often the holiday rental owner is just shooting themselves in the foot in a number of ways – often connected to how they market their holiday home.
So before you give up on your holiday let, let's have a look at a few basic tips to generate more bookings.
What specific market are you trying to attract?
Finding a niche can increase your property's rental potential. Work out who your property will appeal to, identify where to find them, and develop your offering to suit their needs.
Different markets will have different requirements e.g. the sort of holiday a young newly married couple may want is perhaps not the same as that which is attractive to a mature family of five. However, don't be too focused with your targeting as it may alienate sub-markets.
For example, a property on a golf resort will attract golfers during golf season (spring and autumn) but will also appeal to non-golfers (non-playing partners) who will enjoy the scenery and facilities that most resorts offer. So your marketing should focus on both markets – don't just focus on promoting the excellent golf facilities, also sell the tranquil views or on-site spa.
Example niches:
for child friendly holidays provide a high chair, stair gate and cot, equipment from sterilisers to hand blenders, toys, TV, videos, DVDs, board games, books and 'rainy day' items. If you have a swimming pool, then it should be fenced off and safe;
if your theme is luxury, then fluffy bathrobes and quality bathroom products are a must; maybe hi-tech cinema, sound systems, Wi-Fi (a must), iPod dock or in-house catering;
if your second home is 'green' – maybe you have solar panels – then take advantage of this and aim to attract eco-friendly visitors;
maybe you want to encourage pet owners and walkers, then promote that your property is dog-friendly with lots of walks nearby.
One picture is worth a 1000 words
Good photography is the single most important tool for effective advertising. Studies show that potential guests will be drawn to your photos when scanning your website or rental advert. Your photos should entice holidaymakers to read more.
Use great photos – internal and external shots of the property, its surrounding views and local area. Make sure that the photos fit the season (e.g. no snow if you are trying to market cycling or walking holidays during August).
Your photos should sell your property and the holiday experience. Browsers want to imagine themselves in the photo, whether it's watching the sun setting over the sea, enjoying a glass of wine in your hot tub, relaxing in a hammock by the pool or reading a book by your log fire.
If you can afford to, hire a professional photographer.
Descriptions – sell the experience
Your website or advert copy should reinforce your photos. You need to sell the whole experience with lots of extra information. Identify your strengths and 'unique selling points'.
Encourage holidaymakers to see themselves in the property. Describe how they can sit in your hot tub on the roof terrace and watch the sun set or lounge by a roaring fire with their favourite book after a day walking on the fells.
If your holiday rental has a year-round market, set the scene for different seasons. If your holiday home is in a ski resort for example – sell the skiing facilities for winter months and ways to enjoy the landscape in the summer.
Saying a holiday home is in a "great location" isn't enough. Go into details about local attractions. Holidaymakers may not know the area and need the destination selling to them just as much as the property. You can gets lots of inspiration from your welcome pack (you do have one don't you?).
Remember to detail the equipment provided (e.g. dishwasher), how many does it sleep? what about other rooms – lounge, separate diner etc.
Compare yourself with your competitors. Read your website/advert as if you were looking for a holiday yourself. Would you book your own holiday rental or your competitors – why?
How easy can guests contact you? A telephone number and email address should be published at least.
Pricing your holiday let
Setting your rental prices is probably the hardest decision you will have to make in your first year of holiday letting. Too high and you'll have empty weeks, too low and your profits will suffer. What's the local competition charging?
Don't be afraid to experiment. Holidaymakers are not all looking for rock bottom prices – but they do want value for their money. You may be surprised to see that people may pay a premium if you offer something 'extra' that makes you stand out.
Market saturation may affect what you can charge. In these scenarios you will have to be creative with your 'extras' – a free meal, pool heating, use of a car etc.
Structure your prices so that they are all-inclusive (cleaning, electricity, laundry etc). Don't confuse guests with 'add ons'.
Where can I advertise my holiday home get more bookings?
It's the million dollar question that every holiday rental owner asks – where can I advertise to get more bookings?
The simple answer is; it's trial and error. What works for some won't work for you. Test and analyse. After a few years letting you will have a sound understanding of which advertisements are working.
Using a letting agent is one option to get things moving. However, they will charge fees to manage your property and owners lose control over who stays there and when.
The best way to ensure a steady turnover is to maximise exposure of the property to potential clients. Invest in mixture of online ads and a personal website – but don't go spending thousands on a website before you have tested demand. You might be able to fill your calendar by using holiday rental portals alone. Once you have the bookings coming in you can drop the underperforming strategies.
There are many websites that currently allow you to list your property for free but I would concentrate on paid-for holiday rental websites. They have substantial advertising budgets and receive high volumes of traffic. Expect to pay around £200 a year.
Which sites should you list on?
Say you have an apartment at the Parque Santiago development in Tenerife.
Search for the following in Google:
tenerife apartments
apartments in playa de las americas
apartments in Parque Santiago
Consider advertising on the sites that are listed at the top of the search results, such as holiday rentals, owners direct or holiday lettings. This article explains how you can identify the best sites to advertise your property on.
You should explore any marketing initiative that has the potential to create exposure or bookings. How can you reach your target market? Consider blogging or using twitter to promote your local area, events, special offers etc. Can you advertise on your works notice board/intranet? Participate in forums that are targeted to your area e.g. tripadvisor  – but don't spam.
How can you reach new markets? If the weak pound is deterring UK visitors then target holidaymakers from the Eurozone who are not affected by exchange rates.
Exceed expectations
The aim is to have people come back the following year or recommend your property to someone else – this is the easiest and cheapest way to get bookings.
Encourage repeat bookings with discounts or special offers if guests provide a testimonial or online review. This will give people confidence that what you say is backed up.
Your holiday let is not a place to offload your old sofa
Your property, irrespective of the holiday theme, should have a consistent style and image.
Opt for neutral furnishings with colourful accessories to maximise mass appeal. Buy quality furniture that will be hardwearing, but bear in mind items will need replacing regularly. Don't buy state of the art technical items that are expensive to replace. Mid range is best.
Don't economise on the basics: good-quality sheets, comfy beds, fluffy towels, powerful showers, a dishwasher, washing machine and a kitchen stocking everything a chef would need are all essential.
Don't lock away items you use at your holiday home, as guests will appreciate these.
It is no longer acceptable to offload furniture and mismatched plates that look as if they were sourced from a variety of long deceased relatives on your holiday property.
A higher standard of furnishing will enable you to set a higher rental price and could potentially give you a higher occupancy rate throughout the year.
No excuses
Above all, if your holiday let isn't working for you be self-critical and evaluate. Follow the advice above and spend some time reading these holiday letting resources
Bonus tip: Get insured
Not only should you make sure your property is safe (that may be a local legal requirement) but also that you show confidence by stating that your guests are insured through some form of holiday let home insurance cover.
There is no point maximising your occupancy if you then have to cancel bookings and lose income due to a loss or damage. Ensure you have comprehensive insurance for holiday lets to protect both your property and your guests.