Smart Holiday Home Marketing Tips to Increase Bookings
Reading Time:
10
minutes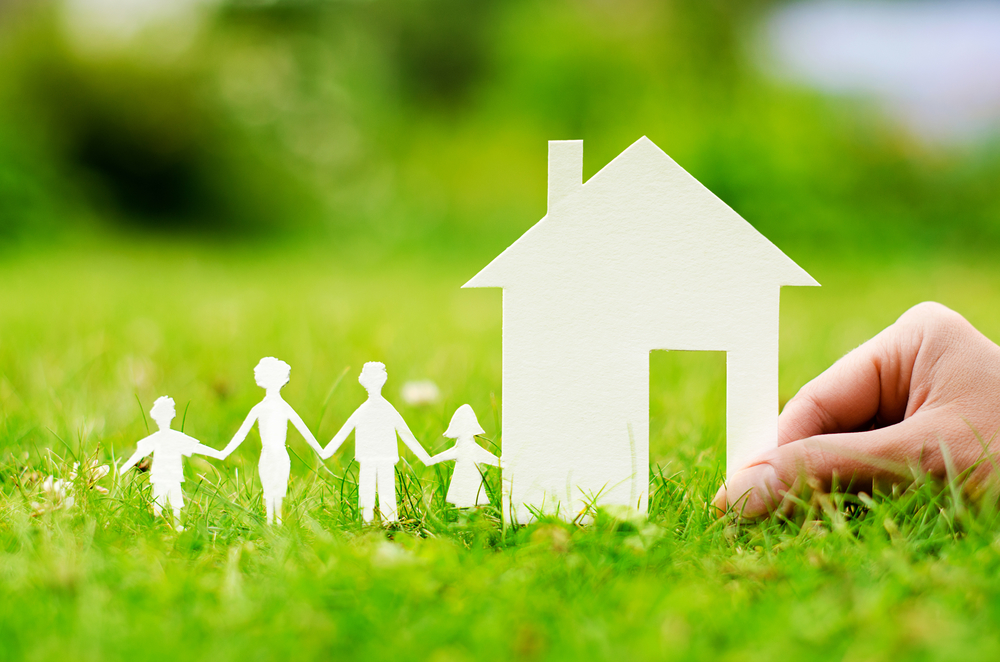 Whether you are ready to let your first holiday home or are an established owner looking to increase bookings, knowing how to market your rental successfully is a common predicament for many owners.
With the growth in popularity of websites like Airbnb and HomeAway, it has become even more challenging to stand out against the competition and get bookings.
So how do you get as many bookings and regularly returning guests as possible, while keeping marketing expenses low? Here are some tips to help you effectively market your holiday rental business and increase your bookings.
Define your target audience
Think about who your property is best suited to and who you would ideally like to attract. Every target market has different preferences and needs. The features and experience you offer should appeal to your target audience.
For example, a property on a golf resort will attract golfers but will also appeal to non-golfers who are attracted by the scenery and facilities that most resorts offer. Your marketing should focus on both markets – don't just focus on promoting the excellent golf facilities, also sell the tranquil views, the luxury on-site spa and restaurants.
Whilst it's important to cater to your main target audience, it's equally as important to ensure your holiday let appeals to as many people as possible.
Target markets:
Couples on a romantic break will want to surprise their other half: unique features such as a knock-out view, hot tub, fluffy bathrobes, quality bathroom products, cinema room, surround sound, Wi-Fi (a must), or in-house catering will do just that.
If you want to encourage pet owners and walkers, then promote that your property is dog-friendly with lots of walks and dog-friendly pubs nearby. And that furry friends get their own welcome treats!
If you are looking to attract large families: provide a high-chair, stair gate, cot, sterilisers, hand blenders, toys, TV's, DVDs, games room, board games, books, 'rainy day' items, a hot tub or swimming pool.
Once you have defined your target audience, you can begin creating your marketing strategy.
Find the best website to advertise your holiday home
It's the question that every holiday rental owner asks – which is the best website to advertise a holiday home? It's trial and error. What works for some owners won't necessarily work for you. Test and analyse.
There are many listing sites where you can advertise your holiday rental: Airbnb, HomeAway and Booking.com to name a few. Focus on the websites that will attract your ideal guest, increase your visibility and also your chances of achieving the most bookings.
Although it's important to consider how much it will cost you (subscription or commission), your goal is to generate the best return on investment.
How to find the most popular booking sites for your destination:
For example: If you have a 2-bed apartment at Parque Santiago II in Tenerife, search for the following in Google:
"apartments in playa de las Americas" (broad search, lots of competitors, not specific)
"apartments santiago 2 tenerife" (good, searchers know where they want to stay)
"2-bed apartment to rent santiago 2" (better, your ideas guest)
Advertising on the sites that are listed at the top of the search results for your target keywords.
Further reading: Where to advertise a holiday rental
Write an awesome description for your listing site advert
With more than 6m listings on Airbnb, how do you stand out from the crowd?
The headline of your listing should grab the readers' attention and make them want to investigate more.
Be clear about:
The type of property – villa, cottage.
Who it appeals to – families, couples, walkers, dogs.
Location and any major attraction close to you – e.g. Disney.
Highlight a special amenity – hot tub, free gym, rooftop garden etc.
Example title: Spacious 2 Bed Apartment with Roof Terrace – Covent Garden 2 Min Walk
Then, your listing description should take the reader through a journey of what it's like to stay in your holiday home.
Describe how they can sit in your hot tub watching the sunset. Or lounge by a roaring fire with their favourite book after a day walking on the fells. Remember to detail the amenities provided and layout – sleeping, lounge, separate diner, snug etc.
Remember that customers are looking for a holiday and not just accommodation and may not know the area. Add some information about appealing local attractions and what makes the area so special. You want potential guests to picture themselves there. You can get lots of inspiration from your guest feedback and TripAdvisor.
Compare yourself with your competitors. Read your advert as if you were looking for a holiday yourself. Would you book your holiday rental or your competitors – and why?
You should also continually optimise your listing to improve your ranking and increase your booking rates.
As a rule of thumb: engaging copy, good communication, a speedy response rate, a strong profile, online booking and great guest feedback will improve your property's search ranking.
Further reading: Create the perfect holiday rental advert
Capture attention with great photos
Photos are one of the best marketing investments you can make and will pay dividends. Good quality images catch a traveller's eye, allowing them to imagine themselves at your property and location. Whether that's watching the sun setting over the sea from your terrace, enjoying a glass of wine in your hot tub, relaxing in a hammock by the pool or reading a book by your log fire.
Ensure that the default image on your listing site advert(s) stirs emotions and makes people want to book.
If you can, hire a professional photographer to come and stage your property, take professional photos and film a video tour of your property. Having a video tour of your rental will differentiate you from the competition and bring your listing to life.
Further reading:
How to photograph your holiday let
Creative ways to use photos
Video marketing tips
Price to maximise revenue
Setting your holiday rental rates is probably the hardest decision you will have to make in your first year of holiday letting. Set your rate too high and bookings could be slow. Set your price too low and you may not be able to earn a profit, or you'll only attract people who abuse your property.
Look at what competing rentals in the area are charging and think about how you compare value-wise to them.
What's their pricing strategy?
Is there a minimum stay?
Do week/weekend rates fluctuate?
Are prices adjusted according to peak/high/low season?
Are there any discounts for long stays?
You should continuously adapt your pricing according to supply and demand and market trends.
Don't be afraid to experiment. Holidaymakers are not all looking for rock bottom prices – but they do want value for their money. You may be surprised to see that people may pay a premium if you offer something 'extra' that makes you stand out.
However, market saturation may affect what you can charge. In these scenarios, you will have to be creative with your 'incentives' – a voucher for a local restaurant, free pool heating, late check-out etc.
You could also consider automating the rental rate-setting by using a dynamic pricing tool such as Beyond Pricing or PriceLabs which automatically adjust your rental rates based on supply and demand.
Special offers are great for creating a sense of urgency to spur people to book with you, but remember they are meant to increase your revenue and profit, not lower them. Use them only when you know it's going to be difficult to sell low season weeks or to fill a booking gap.
Always structure your prices so that they are all-inclusive (cleaning, electricity, laundry etc). Don't charge 'add-ons' which can deter guests.
Further reading: Setting rental rates
Exceed expectations
The aim is to have guests come back to stay with you and recommend your property to friends and family. This is the easiest and cheapest way to increase bookings and profit. To do this you have to deliver value and exceed your guests' expectations during their stay so they can't wait to return.
Here are some ideas…
Your guests may well be stressed and tired when they arrive from their journey, so make sure your property is warm, cosy and welcoming when they arrive. Provide a welcome pack of essentials so guests don't have to immediately go shopping after a long journey.
Self-catering holidaymakers expect the same standards they would find in a luxury hotel. Your holiday rental has to be immaculate. Also, don't underestimate the importance of big comfy beds with quality linens. If guests don't get a good nights sleep you can say goodbye to that 5-star guest review.
No doubt you'll have a guest book in your holiday rental full of insider tips and advice on where to eat, the top attractions, the best beaches etc. Go one step further and partner with local businesses to 'curate VIP experiences' for your guests. For example: arrange days out with a tour guide, a reservation at the best restaurant that is booked up for months or discounts at the best local attractions.
If you can, allow guests an early check-in or late checkout, provide towels so travellers can save on luggage charges, include free logs for the open fire, free Wi-Fi and pool heating – all these little extras made a difference to the holiday experience.
Get reviews
More than ever, travellers will consult reviews when making a booking decision.  When your past guests share their experiences and memories of their holiday they become your greatest asset. Reviews add valuable credibility and are an essential part of your marketing strategy.
Immediately after your guests depart from your rental follow up asking for feedback or if there is anything you can improve (even negative reviews help you learn and improve). Provide links for them to write reviews on your rental advertisements or on 3rd party review sites. A repeat booking discount may be a 'gentle nudge' to persuade them to write a review.
Make sure your reviews are on your best performing listing site advertisement or an independent site. There is no point getting reviews on a website you aren't going to be using in the future.
 Create a website
A website offers the perfect opportunity to wow travellers and convince them that yours is the right rental for them. A website gives you the platform to show bigger, better images, more information, virtual tours, videos, share your knowledge of the destination and promote your local area. When people go on holiday they don't just focus on the accommodation, they are buying into the local experience.
Having your own website also allows you to take online bookings directly from guests and gain independence from booking sites and the commissions or fees they charge.
Further reading:
How to create a website
The anatomy of a perfect website
How to choose booking software
How to create a blog
Use a channel manager
To diversify your audience reach and increase your chances of new bookings, you should add your property to as many listing sites as you can. A channel manager allows short term rental managers to automatically update rates, availability and bookings across several channels simultaneously (such as Airbnb, HomeAway or Booking.com). All from a single platform.
Further reading: What is a channel manager
Respond quickly to enquiries
The faster you respond to enquiries the better chance you have of securing the booking. Ideally, you should respond within an hour or you could lose that booking to a competitor.
Make it easy for guests to contact you via telephone, email, live chat and Facebook messenger.
Further reading: Ways to convert enquiries into bookings
Encourage customer loyalty
It is estimated that it costs 6 to 7X more to get a new customer than to keep an old one.
Travellers are creatures of habit. It's likely you will become their preferred choice of accommodation should they visit your destination again, if they have a positive, pleasant experience while they stay at your holiday home.
Encourage repeat bookings and friend and family referrals with loyalty discounts, special offers and special perks.
Further reading: Increase bookings with a loyalty program
Create an email marketing campaign
E-mail marketing is one of the most effective forms of marketing your holiday rental to travellers who have enquired about staying with you and enticing past guests to re-book. As a rule, 80% of your email newsletter should provide useful information (local events, best walks etc) and 20% should be geared towards promotion – a late deal, special offer or discount.
Further reading: Use email marketing to attract bookings
Get involved in social media
It's no secret that travel and social media go hand in hand. Facebook and Instagram are the perfect platforms to reach new guests and stay in contact with old ones. When potential guests are researching your holiday let, one of the places they'll look is your social media accounts to see what you're sharing and what people are saying about you.
Having active social accounts with user reviews, tips and advice, as well as answered comments, will show them that your property is reputable and one they can trust.
Further reading: Social media marketing tips
Adapt to changing booking trends
There has been significant a downturn in the traditional annual fortnight holiday, with many travellers opting for several shorter holidays and weekend breaks.
A growing number of people are shunning the traditional booking rush in January/February and waiting until the last minute to book.
The weather impacts bookings. A scorching bank holiday weekend and the promise of a heatwave can see bookings surge.
By being flexible with your arrival and departure days you could increase occupancy rates. Friday to Monday bookings and Monday to Friday bookings work well for many UK holiday cottage owners.
To keep ahead of the competition you have to adapt to changing booking trends.
Check out the competition
Look at what your competitors are doing. Is it a good strategy that you could apply to your holiday letting business? Also, analyse your competitors to see if there is something their customers want that they aren't providing? A quick research of their reviews should provide some useful insights.
Analyse what works
You can't manage what you don't measure. Unless you measure your holiday lets performance, you don't know what can be improved. Every holiday property has room for improvement.
Some listing sites produce lots of bookings one year, then the bookings dry up. If a marketing activity isn't producing bookings then don't be afraid to ditch it.
Focus your efforts on the site(s) where you get the most bookings. Strive to be the best on those sites and don't worry about trying to be everywhere.
Which weeks book up fast? Can you increase your rates for these dates and manage still let them?
What is your occupancy by month compared to last year? How can you fill empty weeks? Set occupancy goals.
Many online booking and reservation systems create useful reports that allow you to analyse booking trends, revenue and booking sources so you can concentrate on what works.
Further reading:
Tips for conducting a performance review
Metrics every holiday let owner needs to check
Work smarter not harder
In addition to holding down a 9 to 5 job many holiday home owners spend over 8 hours per week marketing and managing their properties. Are you making the best use of this time?
An online booking and reservation system can help you to work more efficiently and cut down on admin tasks such as automating emails.
How many hours do you spend on social media each month? Does it produce bookings? Are you wasting your time?
Would using a letting agency or outsourcing tasks allow you to spend more time with your family or maybe produce more bookings and profit?
To summarise
It's important to develop a diverse holiday rental marketing strategy that grows your business.
Going above and beyond to delight your customers is perhaps the most impactful thing you can do to help you achieve repeat business, glowing reviews and word-of-mouth referrals.