Holiday rental scams: How to avoid bogus holiday villas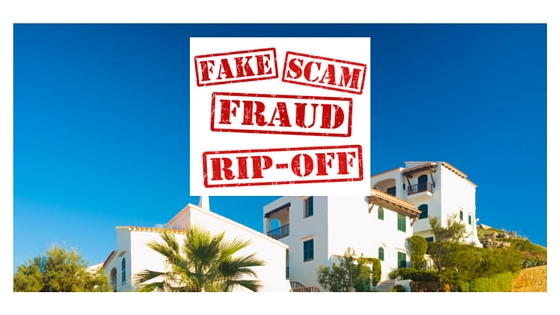 (updated December 2017)

Holidaymakers are vulnerable when booking holiday villas and apartments online, especially when looking for bargains and last-minute deals. Unfortunately, some holidaymakers only discover they have been duped when the fraudster stops all contact, or in the worst cases they arrive at the holiday villa to discover it is either booked or does not exist.
Here is an overview of the different types of holiday booking scams that catch travellers out.
How big is the problem?
The City of London Police's National Fraud Intelligence Bureau (NFIB) revealed that there were 1,569 cases of holiday booking fraud reported to the police's Action Fraud team last year.
HomeAway claims less than 0.1% of bookings are affected by fraud.
It is important to show caution when booking holiday villas and apartments. If there is something about the website, the property description or the owner communication that you aren't happy about, or if the deal seems too good to be true – use your judgment. Don't be duped. There are lots of other villas out there.
Although thousands of holiday homes are booked direct with the owner each year without a problem, you don't want to be a victim.
To avoid being scammed by a bogus holiday rental scammer, follow these basic steps to check if an apartment or villa is genuine before booking.
How to check if a villa is genuine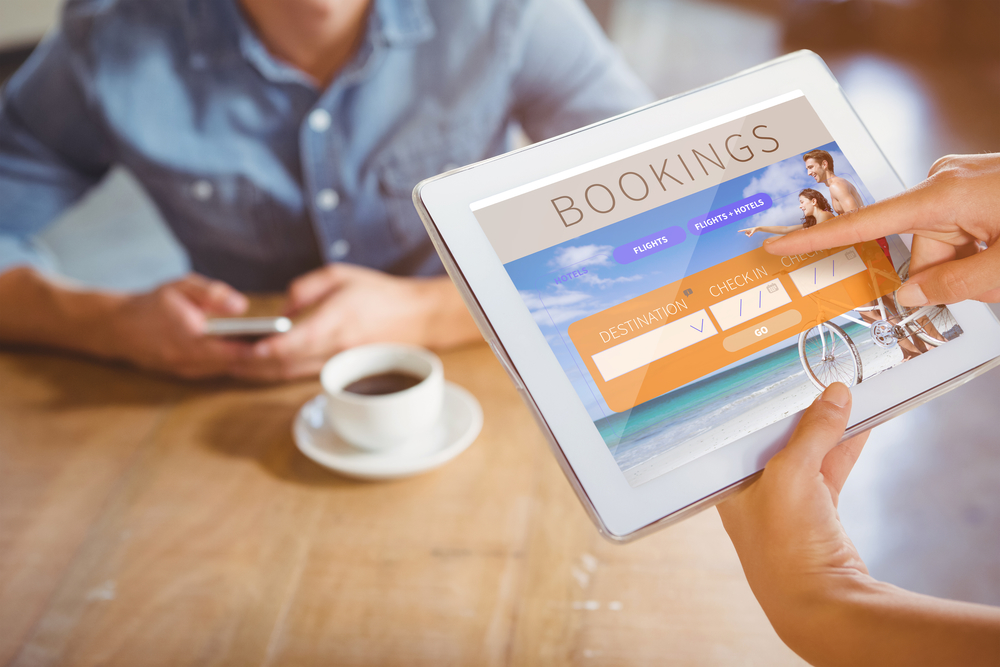 If booking through a rental listing site, such as homeaway.co.uk, holidaylettings.co.uk or ownersdirect.co.uk the advert should show (near the contact details) how long the property has been advertised on the site. The length the advertiser has been on the site is usually a good indicator of the owners' experience. The longer the better.
Although many holidaymakers now book holidays online or via email without first speaking to owners, speaking to someone on the phone can be reassuring that the holiday home is genuine and as advertised. Ask the advertiser questions about the property and its location. Can they recommend any good restaurants or local beaches? what could you do for a day out? how easy is it to get to the property? Serious rental owners will be happy to oblige and share their knowledge.
There are opinions that testimonials and reviews can be 'faked', but verified reviews are a good sign of trust. Most holiday rental listing sites feature reviews from past guests. Read through them and don't be put off if a few are slightly negative, it's how the owner responds that matters. Maybe ask the owner if you can contact a regular guest who will be willing to briefly discuss their experiences at the holiday home.
Do you have contact details for the owner, including their address and landline number? Although some owners will be unwilling to disclose these on their websites due to their own fraud concerns, there should be no problems getting these at the booking contract stage when the owner knows you are serious.
If you have concerns, ask for a utility bill for proof of ownership. However, some owners won't be comfortable with this due to identity theft concerns.
Once you have these details turn to the search engines to do some research on the owner, the property, phone number etc. By entering the address into Google maps you should be able to verify the address and use Google street view to see the actual holiday let. Do the photos on the advertisements match the images on street view?
Try Rapportive (for Gmail). Use the owners email to pull other data on their social profiles. Do they match up?
Is there a booking contract? The advertiser should send you a booking contract to sign when you book. This outlines the terms and conditions of the holiday. Can you return this by post to the owners' home address rather than email it?
Is the availability calendar updated? Although some advertisers leave their dates as 'all available' to try and sell alternative dates to travellers, a calendar showing all available could be 'flag'. Scammers tend to re-advertise peak weeks at a discount, as these are the most expensive.
If the owner has their own website do a whois lookup by entering the website address in the search box. This shows details of who owns the website. Does it match the owners details provided to you and those on listing sites? How long has the domain been registered for? If it's only a few weeks be cautious.
Is the property managed by an established villa management company who does the cleaning or meet and greet? Ask for their details so you can verify the rental.
You can also contact the holiday rental listing site where you found the rental as they are likely to have carried out their own verification checks on the advertiser.
Different scams to look out for
The fake advert (targeting travellers)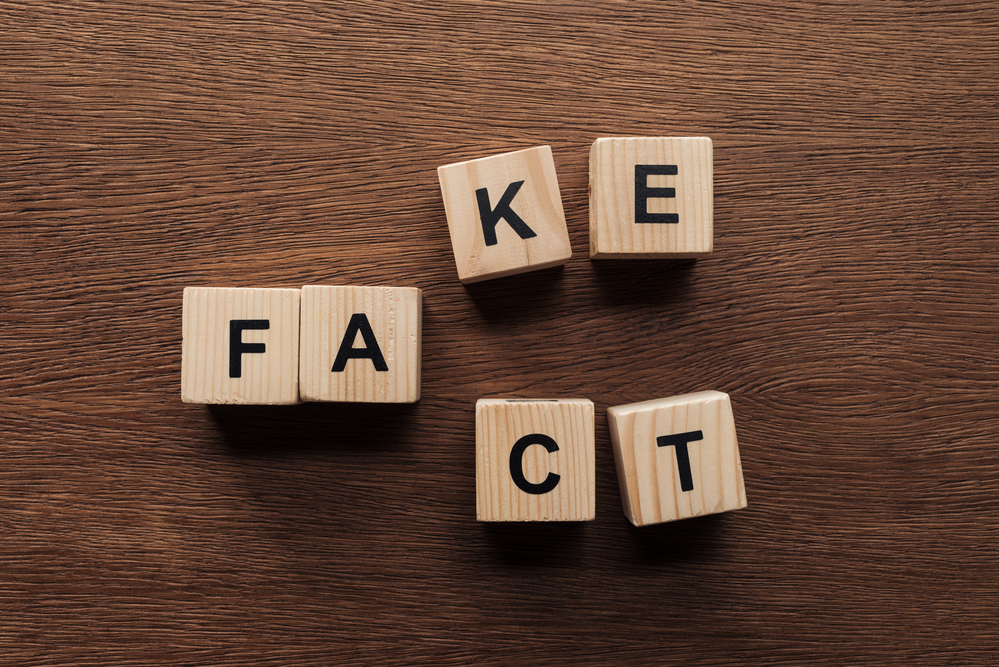 The scammer creates a bogus listing on a classified advertisement website or holiday rental portal for a non-existent holiday home, using details copied from genuine holiday lets. The unsuspecting traveller is offered a fantastic deal to pay a large deposit or pay in full.
In the vast majority of cases the payment method is by bank transfer. Once the payment has been made the fraudster vanishes, along with the money.
Tips for owners: Create Google Alerts for your holiday rental property name so you can monitor who is using your content. You can also follow these tips to see who is using your photos and content.
Phishing (targeting travellers & owners)

Phishing is a growing problem.
How it works: The "phisher" is able to get unauthorized access to an owner's email account or holiday rental advert login details. They do this by sending an email that links to what appears to be a legitimate website, usually a duplicate of an email or holiday rental login page that is controlled by the phisher. Rental owners are prompted to enter their username and password. Once they have these details they take control of your account.
The fraudster then forwards rental enquiries to their email account, impersonates the owner and communicates directly with unsuspecting travellers. The real owner is none the wiser that their email has been compromised and incoming enquiries are being intercepted.
Travellers are then lured with large discounts to pay by bank transfer. Once the payment has been made the fraudster vanishes, along with the money.
Here is a good overview of what is phishing, how you can prevent it from happening to you and some examples of phishing emails.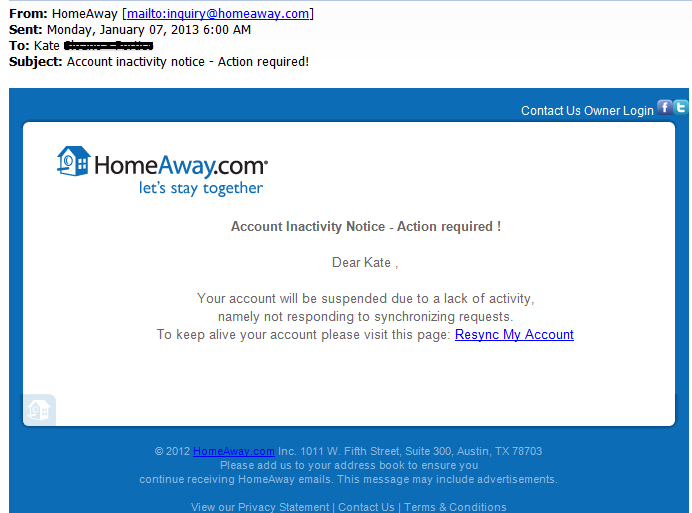 Owners are also targeted with enquiry emails asking them to click a link e.g. to confirm that a photo is the correct one of their property, if a map shows the correct location of their property or they attach a (bogus) completed enquiry form.
When the link is clicked, owners are prompted to enter the login details for their email or holiday rental listing. Once the fraudsters have these details they take over control of the account.
What can owners do?
It can be weeks before an owner realizes that someone has access to their emails and enquiries.
Check for email filters that forward emails to scammers.
Signing up for SMS text alerts so you are notified when you receive a new enquiry from your listing adverts.
Set up two-step verification on your email account.
Never click on a link in an email from a stranger. Always login to your email, rental advert by visiting the site direct.
The overpayment scam (targeting owners)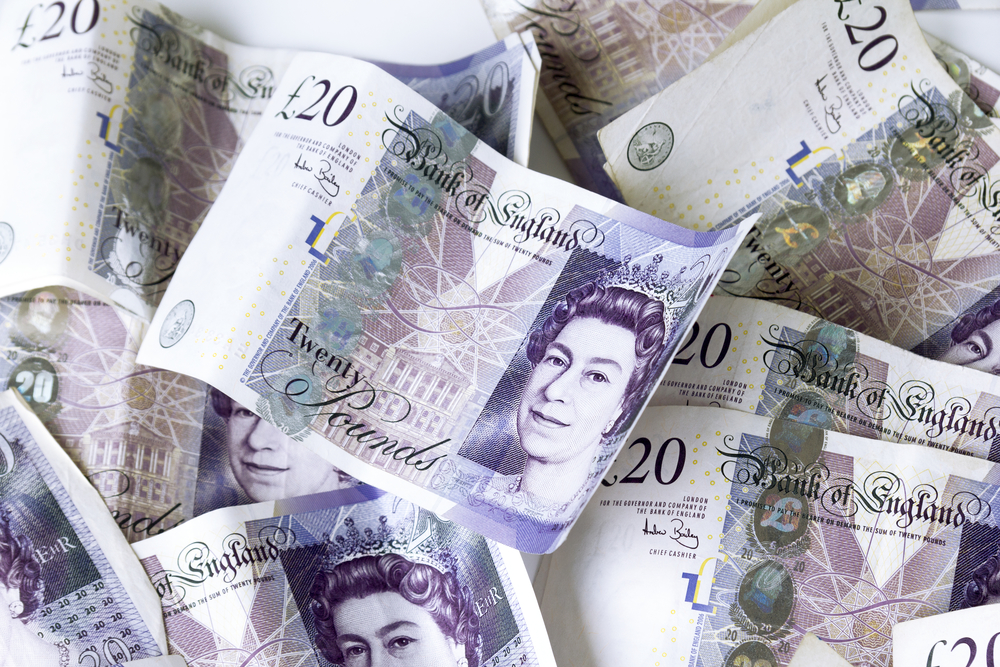 The overpayment scam targets rental owners, catching novice holiday let landlords out.
Owners are sent payment for a booking, often via cheque, for more money than the rental amount owed. Typically the excuse is that a company is paying for the rental and has wrongfully included expenses. The guest then asks for the overpayment amount to be refunded to them.
The original cheque received isn't real; it's forged, or stolen and doesn't clear, leaving you out of pocked for the 'overpayment' amount refunded.
What are the red flags to look out for in enquiry emails?
Enquiry does not correspond with your property – e.g. questions about the beach when your listing is in a ski resort or an enquiry for your villa, when it's an apartment.
A business person whose company is paying for the rental.
They offer to pay more than your rental rate.
Offers to pay by cheque before you have even confirmed your property is available or the price.
Emails with poor grammar and spelling from English-speaking countries.
They give far more information than the typical traveller.
Tells you their occupation e.g. priest, doctor.
Wants to arrange a surprise trip for someone else.
A 'special offer' (targeting owners)

This scam also targets owners who get a call from the website where they advertise their holiday rental with the offer of an upgrade for a reduced cost. They make payment over the phone by credit card. It turns out that the call wasn't from the listing site but a fraudster. Never give your credit card information to anyone who randomly calls you.
How to protect your payment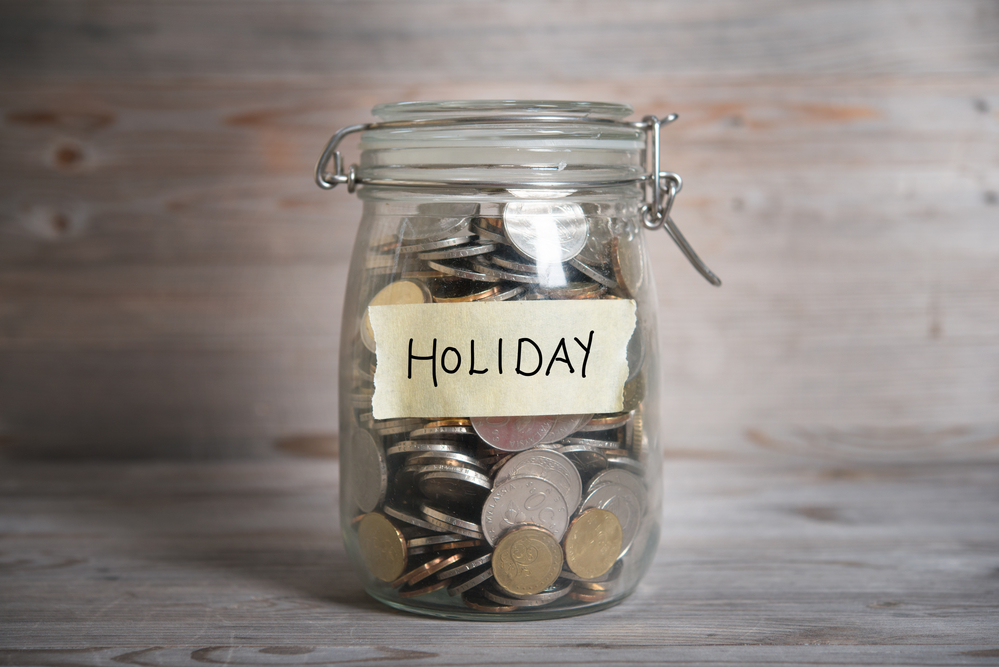 The level of protection you have depends on how you pay for your holiday.
Personal cheques and electronic bank transfers are traditionally the preferred method of payment for many holiday let owners, so don't be alarmed if this is the only payment method available. However, once the cheque or money transfer has cleared, there is very little consumer protection and it will be difficult to recover funds in cases of fraud. That's why scammers request a bank transfer.
Following the steps above and sending a check to a verified home address, not a post box, can help reduce the risk.
Some owners may take payments via PayPal, which allows you pay online via credit card. PayPal has its own buyer protection scheme – yet according to moneysavingexpert.com it is inferior to Section 75.
Credit cards have the greatest protection if you are scammed, as you can make a claim against your card provider under Section 75 of the Consumer Credit Act. For Section 75 to apply the holiday you paid for must have cost over £100 and not more than £30,000.
If you pay using a debit card, you may be able to ask your bank to get your money back through the chargeback scheme.
Paying by credit card offers the most comprehensive protection from fraud when booking a holiday. The problem is that some holiday home owners don't offer the option to pay by credit card due to costs. However, more owners are adapting as payment providers make it easier.
Avoid paying for accommodation by untraceable methods such as wired money transfers by companies like Western Union.
Common holiday rental payment procedure is 25% deposit and then the balance 6-8 weeks before departure. If full payment is requested upfront for a reduced rate – be cautious. Obviously late bookings will require full payment, but try and use a payment method that offers protection such as credit card.
Some owners who live on site may allow cash on collection of the keys, although most won't due to the risk of no-shows
What protection is there for travellers who book direct?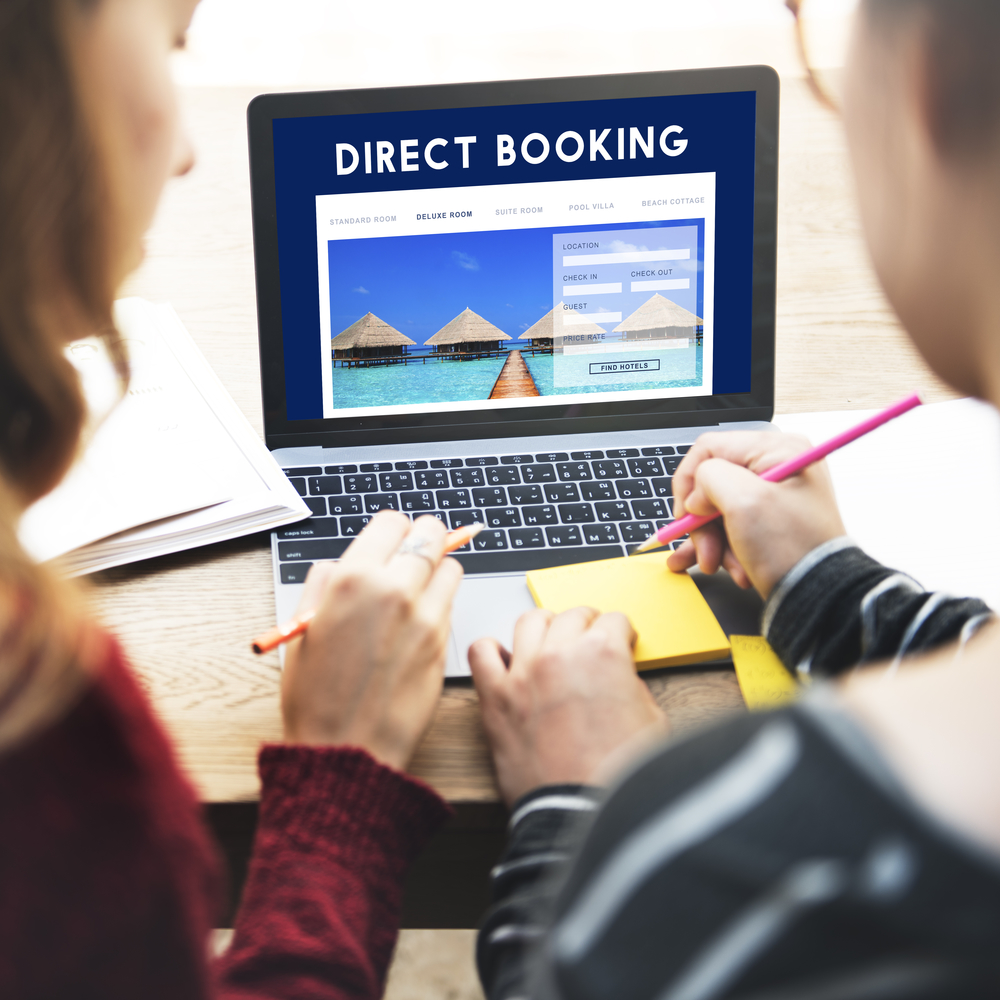 Booking through some holiday rental portals, classified ad sites and individual owner websites offers limited protection, as they are unlikely to be an Abta or Atol bonded travel company. In addition, standard travel insurance does not normally cover fraud.
So what consumer protection is there when booking a holiday rental?
When contacted about victims being scammed on their sites, holiday letting portals state that they are simply an advertising portal where travellers are directed to owners directly. Unless owners and travellers use the online booking feature, listing sites don't have involvement in the booking or payment.
When phishing results in a traveller being scammed, it's likely that the e-mail/account login was probably compromised on the owner's end, not the listing site.
When booking through a holiday letting site check whether they offer a rental guarantee – what it covers and any terms and conditions (loopholes). Note that flights, car hire etc. are unlikely to be covered.
Using HomeAway sites, including Ownersdirect
From their site:
In the highly unlikely case you should fall victim to a scam on our site and are not covered by other means, HomeAway.co.uk will reimburse up to 50% of the rental fee you have paid, to a maximum of £700.
You will be automatically covered by the HomeAway.co.uk Basic Rental Guarantee when you make an enquiry about a property on our site.
Travellers can also buy add-on fraud protection insurance when booking a holiday home, offered by Europ Assistance.
When pay for your holiday rental via Online Payments (look out for properties with the 'Book Now' or 'Request Booking' button), payments are automatically covered against internet fraud up to £10,000. However, 44% of bookings aren't online yet – though the goal is for all rentals to be online by 2016.
HomeAway is also working on moving communications between owners and travellers into a secure, authenticated environment on the HomeAway site.
What to do if you are a victim of a rental scam?
How to get your money back after a scam.
First, contact the listing website where you booked the rental to see if they offer a rental guarantee.
If you paid by credit card you can claim your money back from your card provider via Section 75 of the Consumer Credit Act. If you paid by debit card you may be able to reclaim your cash via your card provider's Chargeback scheme.
Unfortunately, it's unlikely you'll get your money back if you've been scammed and paid via bank transfer or wired money transfer.

If you're the victim of a travel-related fraud, report it to Action Fraud (or by calling 0300 123 2040) and to Trading Standards. However, in many instances no action will be taken.
It's unlikely that standard travel insurance will cover booking fraud, but you should check the terms and conditions of your individual policy just to be certain.
To summarise:
It appears that the main holiday rental and letting portals are taking steps to reduce villa rental scams by verifying owners, securing communications and pushing for properties to be booked online.
There is certainly scope for further protection for people booking holiday rentals. The responsibility should not be placed on the holidaymaker to carry out extensive checks.
Ideally the holiday rental portals should provide a rental guarantee for all of the properties listed on their websites, regardless of how they are booked.
The safest way for travellers to avoid scams is to pay by credit card or take out fraud insurance at the time of booking the holiday.
Although villa rental scams do happen, HomeAway claims less than 0.1% of bookings are affected by fraud. However, you don't want to be part of that 0.1%. When looking to book your next holiday home follow the advice above.
As always, we welcome your comments below which will help other travellers.