How to Keep Guests Amused on Rainy Days
Reading Time:
6
minutes
Holidaying in England can be a bit hit and miss weather-wise. One day you can have glorious sunshine and the next torrential rain. A rainy day can leave guests stuck inside with nothing to do in an area unknown to them. This can be a great worry for a holiday home owner, as bored guests are likely to have an unhappy stay. Which in turn could lead to poor reviews and fewer returning guests.
Although the sun may not be shining, that doesn't mean guests can't have a great time.
We've come up with a few simple ideas to keep guests amused when they're stuck inside on a rainy day
Board games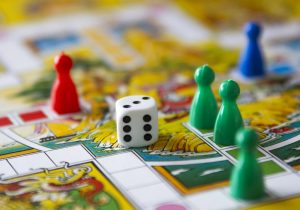 Both new and classic board games can provide hours of entertainment. Remember to include a variety of games that are suitable for a mixture of ages.
For young children, you might consider popular games such as:
Snakes and Ladders
Connect Four
Guess Who
Battleship
Hungry Hippo
Buckaroo
Operation
For older children, teens and adults you could provide games such as:
Monopoly
Cluedo
Scrabble
Game of Life
Trivial Pursuit Family Edition
Risk
Uno
Catan
Chess
Pictionary
Cards Against Humanity etc.
Depending on what's popular or even your preferences you might include games that are themed around a film or TV series, such as Game of Thrones Cluedo. These could be quirky enough to encourage people to sit down and enjoy a popular game with a twist.
Note that Monopoly can lead to world war 3. It may be worth leaving it out of the selection. A family/friend argument may put a bigger dampener on the day than the rainy weather.
For other ideas have a look on Amazon to see their current best sellers and top reviewed board games.
Entertainment for all the family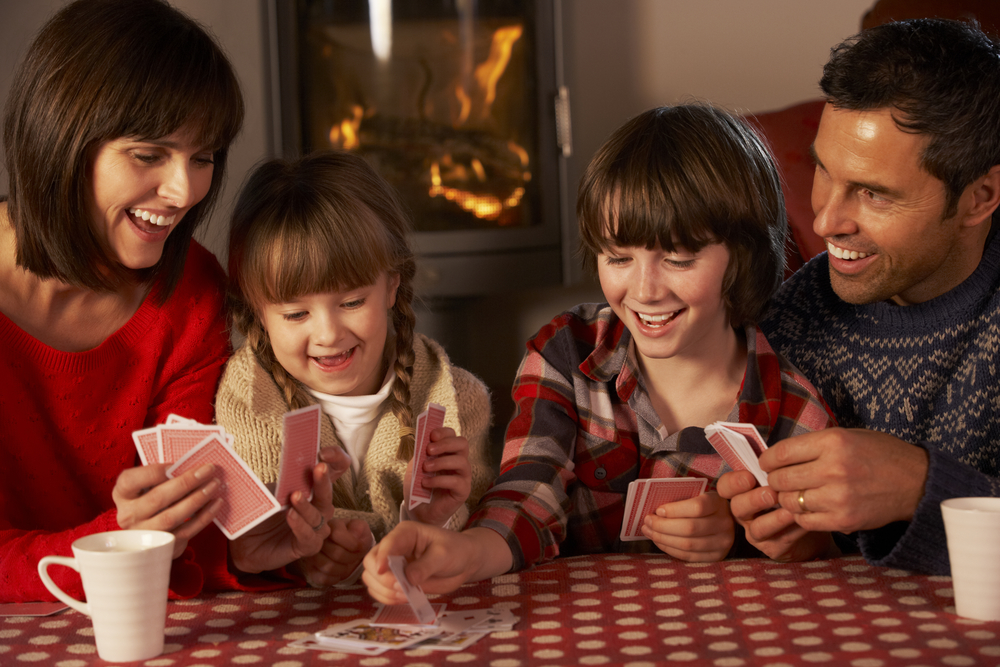 When guests are stuck in-doors the first thing many will reach for is their mobile or tablet. Therefore unlimited fast Wi-Fi is essential. This will also enable them to access their Sky or Netflix subscription too.
Sometimes there is nothing better than lounging on the sofa and watching a good film. Include a selection of family favourite DVD's such as the 'Goonies', 'Mary Poppins' or 'National Lampoon's Vacation'.
With extensive music collections on our mobiles and tablets, you should also include a Bluetooth speaker for your guests to use whilst doing indoor activities.
When is the last time you read a book? Many of us simply don't have the time, but a holiday is a perfect time to curl up with a good book on a comfy beanbag. Encourage guests to swap a book from your collection.
Other ideas:
Games consoles – second-hand consoles are relatively cheap to pick up as well as the games. A nostalgic games console can also bring back good memories and provide great entertainment.
Crosswords or word search puzzles that appeal to both adults and children.
A deck of cards can transform on a rainy day and is probably the most popular choice for adults.
Dominoes is a game that the whole family can enjoy.
A customized jigsaw puzzle of your property or a local landmark can also keep guests busy indoors.
Crafts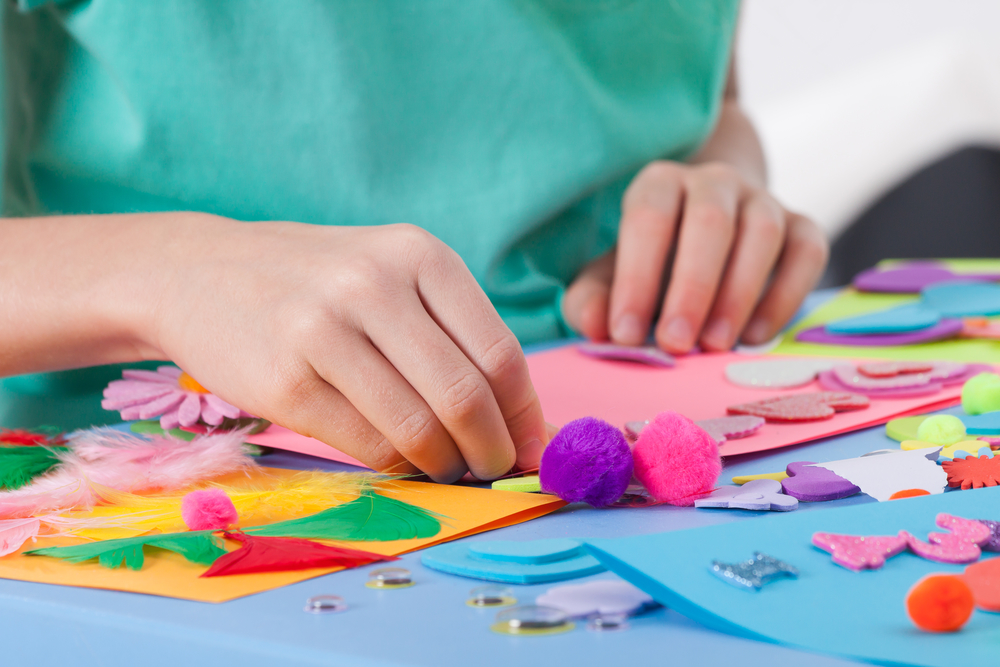 Getting creative can be a massive distraction and entertainment for children of all ages. One way to do this is by providing a craft book that has plenty of easy-to-do crafts. By this, we mean crafts that don't require too many materials. Try to get a book that makes crafts out of everyday items such as empty toilet rolls.
Alongside this have a craft box with a variety of resources, such as:
Paint & Paint Brushes
Colouring Books
Paper & Card
Colouring Pencils, Felt Tip Pens & Crayons
Scissors
Glue
Felt
Needle, Thread, Buttons
Pom-poms
Balloons
Play Dough
Stickers
Loom Bands
Building Blocks
Try to be creative when looking for items to include, such as socks to make puppets or pebbles to paint and decorate. but think about leaving glitter off the list. Yes, children love it, but it gets everywhere and is very hard to clean up.
You might be looking at the list and thinking this could be an expensive box that will need updating regularly. Craft items can be expensive but if you go to the right places i.e. pound stores, you can get an array of supplies without spending a fortune.
Cooking/Baking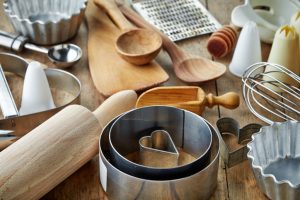 Spending time in the kitchen is a classic pastime that children and adults enjoy, even if it is to just lick the bowl.
Provide a variety of cookery and baking books for guests to flick through and choose a recipe at will. Again, you don't have to spend loads, your local charity shop is bound to have some for a reasonable price.
Also provide seasonal recipe ideas e.g. winter warming soups, bbq snacks, Parkin, yule logs, Easter cake or fruit pops.
Consider providing is baking essentials like:
Bowls
Baking Trays
Wooden Spoon
Pastry Cutters
Bread Tins
Cake Tins
Rolling Pin
Cupcake Tins etc.
You'll have standard crockery and cooking utensils but it's worth adding extras such as:
A Slow Cooker
Toasty Machine
Blender
Hand Whisk
Ice Cream Maker
Non-alcoholic Cocktails ('mocktails') Kit
Pizza Making Kit
Such items give guests more opportunity to get creative and enjoy being in the kitchen. Plus, more lavish items could justify higher rates.
As a nice touch, you could provide basic ingredients like:
Flour
Sugar & Icing Sugar
Cupcake Kit
Cake Decorations – sprinkles, chocolate balls etc.
Seasoning – paprika, chilli, curry powder etc.
Hot Chocolate (everyone loves a hot chocolate on a rainy day).
Providing some essentials makes your guests feel valued.
Games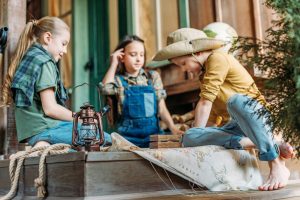 A brilliant way to pass the time is with games. So, why not provide a list of games that the kids can play around the house?
Not only are you helping your guests you're also subtly encouraging guests to play games that are less likely to cause damages or breakages.
Suggest games such as:
Hide & Seek
Musical Statues
Creating a Den
Musical Bumps (where children must stop dancing and sit down when the music stops)
A Treasure Hunt – suggest parents hide chocolate coins or sweets around the house and come up with clues as to where they're hidden.
Such games are likely to provide hours of entertainment even if they're older children. The classic games never get old which is why they're the perfect recommendation.
Rainy day attractions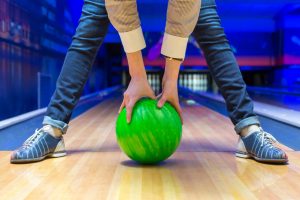 Tell guests about places they can visit without getting rained on. Nowadays, many UK attractions are indoors, primarily due to the weather. Which is perfect as guests aren't subjected to staying in your property all day and getting 'cabin fever'. No matter how nice your place is, your guests will want to get out, explore and visit the area.
Recommend places like:
Bowling Alleys
Cinema
Indoor Play Areas
Castles (often they're indoors)
Water Activities (Kayaking, Canoeing, Surfing etc.) At the end of the day, your guests are going to get wet anyway.
Swimming
Shopping Centres
Museums & Art Galleries etc.
Each gives your guests the chance to get out, have fun and potentially do something different or learn a new skill.
Some guests are happy to put on their wellies and waterproofs and get out and explore. Keeping a few umbrellas in the property and somewhere suitable for drying wet clothing, will be appreciated.
Overall…
If the weather is poor holidaymakers inevitably end up stuck inside. Some guests are simply happy to be in each other's company making cherished memories. However, by providing entertainment and a list of rainy day activities you can ensure your guests have plenty to do and don't get bored.
Keeping guest's happy is your number one priority. Each guest is different but ultimately these tried and tested ideas will keep them entertained and keen to return all year round.
How do you keep your guests entertained on rainy days? We'd love to hear your suggestions.