How to get a refund if your cottage holiday is cancelled
Reading Time:
7
minutes
Updated: 12 May 2020
Coronavirus cancellations
On Monday May 11 the Government announced that from Wednesday people in England have permission to travel to "outdoor open space irrespective of distance", so long as they respect social distancing guidance while they are there. However, it is important that people respect the rules in Scotland, Wales and Northern Ireland.
Holidays are still banned despite coronavirus lockdown restrictions being eased. The Government has said: staying overnight at a location other than the place you live "for a holiday or other purpose is not allowed". This includes visiting second homes.
There's hope that accommodation may reopen as part of step three of England's recovery strategy, which isn't expected to be earlier than July 4.
Inevitably, cottage holidays are being cancelled during this period.
What we are seeing is that holidaymakers and owners are being understanding of the current crisis, showing a willingness to compromise and work together to arrive at a mutually acceptable solution.
Typically, there are three approaches to cancellations:
Amend bookings
Most property owners and agencies are allowing holidaymakers due to travel during the 'stay at home' measures to defer their booking to a later date this year or sometime in 2021. The 'stay at home' date could change depending on the Governments advice.
Refunds
Some owners and agencies are providing refunds for holidays that were due to start during the lockdown period.
Enforce cancellation T's & C's
Others are standing firm on their cancellation terms and conditions and not refunding or amending bookings. They are advising holidaymakers to check with their travel insurance provider if they can claim.
Bookings via Airbnb, HomeAway etc.
If a booking was via an OTAs or listing site such as Airbnb, check what their refund and cancellation policies are. Some listing sites are allowing guests to cancel their upcoming holidays and get a full refund.
If you've got a holiday starting after the 15 April, contact the owner/agent and your travel insurer and ask what their policy is. Should lockdown measures continue, most holidays will be officially cancelled.
CMA to investigate cancellation policy concerns
The Competition & Markets Authority (CMA) is to investigate concerns about cancellation policies.
If it finds evidence that companies are failing to comply with the law, the CMA will take appropriate enforcement action, which could include taking a firm to court if it does not address its concerns. See the press release here.
Coronavirus advice for holiday let owners
This article aims to provide some practical guidance to help holiday home owners face the coronavirus crisis as best as possible over the coming weeks and months.
---
The property has been sold, double booked or the owner has decided to raise prices and cancel lower rate bookings: there are many reasons an owner or agent might cancel a holiday booking at the last minute. Unless you have suitable travel insurance or payment protection, as a guest you have little support behind you to fight your case.
Why has the booking been cancelled? Here are some tips to recovering money when your holiday is cancelled.
Check the cancellation terms in the booking contract
 
Lets be realistic, when you have found the perfect holiday property your priority is to get it booked before the dates go, not read through the booking terms and conditions. However, you may well be relying on the finer details of the cancellation terms if your booking is cancelled or if you believe the contract has been breached. So before booking a holiday let, check the cancellation terms in the booking contract.
If you found the property on an advertising portal such as HomeAway or Airbnb, check their terms and conditions to see if they offer support for cancelled bookings.
Is the property for sale?
The holiday home may also be for sale or available for long-term rental at the same time as being a holiday let. Selling a holiday homes can take many months so owners capitalise on rental income by continuing with rentals until the sale is confirmed.
Once you have a short-list of properties it's a good idea to do a quick Google search to see what comes up. If you don't have the property name or address you can use Google image search by uploading an image of the property or url. You might be surprised where you find the property advertised for rental or sale.
If you do find the property advertised for sale, insist that before you make the booking you want a written guarantee from the owner that a full refund will be given if the accommodation is cancelled due to a sale. If the property is being booked through a letting agent, then ask if they can guarantee placement in a comparable holiday home if your booking is cancelled.
It's double booked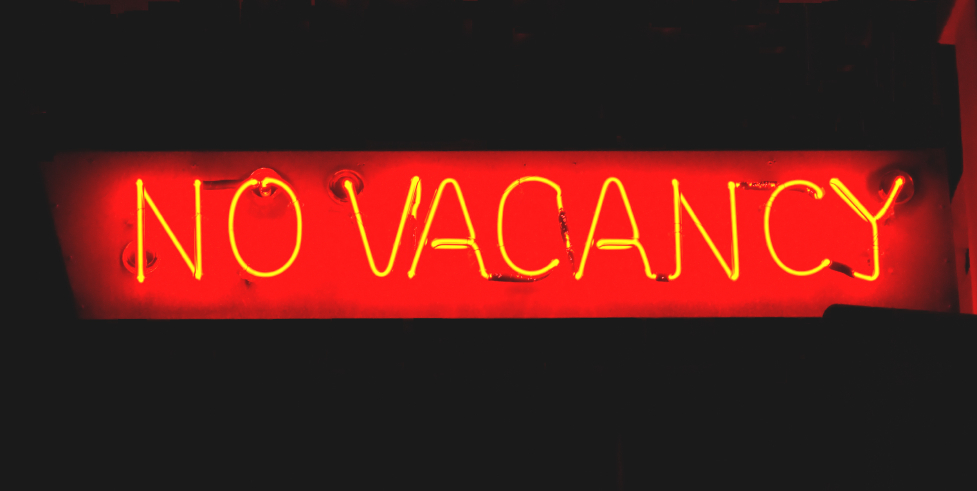 It's up to the integrity of the individual owner to do the right thing and refund payments received.
Thankfully most owners and agents are professionals and want to maintain a good reputation. Most owners will refund any money paid, try to accommodate you on alternative dates or try to find an alternative rental.
With the advancement of booking management channels and synchronised calendars, double bookings should be a problem of the past.
However, it can still happen when more than one person advertises the property i.e. the owner and an agent.
You've been scammed
Guests must stay vigilant when booking any form of accommodation online. Unless you take certain steps to protect your payment, it's unlikely you will recover your money if scammed. Speak directly with the owner before paying, use a secure payment method such as credit card or take out travel insurance that covers fraud. Do not send any money without first receiving a contract and booking paperwork from the owner, from which you can again check their details.
What if the owner or agent refuses to refund?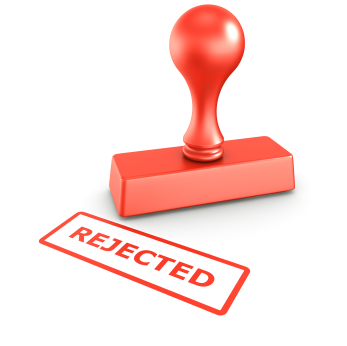 If you find you are in a situation where an owner or agent refuses to refund a payment for a booking they have cancelled, what are your legal consumer rights?
If you paid by credit card you could claim under Section 75 for breach of contract or misrepresentation. If you paid by debit card you may be able to use chargeback to get your money back.
Citizens Advice can also give you practical and impartial advice on how to resolve your consumer problem. If you decide the only option is to take court action then here is some useful advice from the Citizens Advice and Which. The threat of legal action may be enough to recoup your money, especially if the owner or agent knows they are likely to lose and face legal cost that outweigh the money owed.
If justified, write a review of your unpleasant experience on the site where you booked the property (note some sites don't let you review if you haven't actually stayed in the accommodation) and other review sites where the property is listed.
For more advice read our article on how to make a complaint about a self-catering cottage.
Advice for owners who have to cancel bookings
As an owner, if you find yourself in a situation which results in the cancellation of a booking there are rules of etiquette to follow to ensure an amicable outcome.
Firstly, if you believe you may need to cancel future bookings, for example if you have your property for sale, it's only fair to advise guests booking the accommodation upfront. Although you may not want to lose bookings, you have an obligation to let guests know in advance there is a possibility that you can't fulfil their stay. Ideally you would agree with any buyer that confirmed bookings are honoured.
Where bookings are cancelled last minute and unavoidable, any refund is discretionary. However, if you want to maintain a good reputation, receive positive guest reviews and sleep at night, then it's recommended that you offer a full refund to your guests if alternative dates aren't an option. Maybe offer a goodwill gesture to ease the distress caused.
If your property is unusable for a long period (e.g. after a flood) then a comprehensive holiday letting insurance policy should cover loss or rental income so you can reimburse bookings.
You have double booked!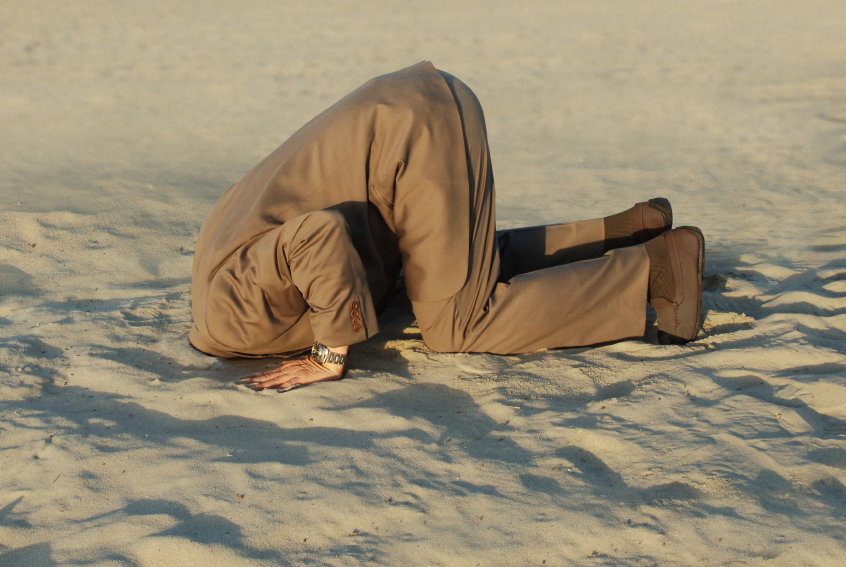 It's every owners' worst nightmare – the dreaded double booking! If you are in the situation where you have inadvertently double booked, you have to do everything in your power to make it right. You made a mistake and it's your responsibility to find alternative accommodation, even if it costs you.
Call the guest (don't email) explain what you have done with a sincere apology. Most guests will understand and co-operate if your apology is genuine.
Don't leave it there. Check in with your guests during their holiday. Send some flowers or a gift with a handwritten note.
Not all guests will be understanding but it's your responsibility to find a solution that they are happy with.
If your property is being promoted both directly by you and through an agent, then it's important to make sure that your calendars are synchronized and an agreement in place as to how you determine who keeps or cancels a double booking.
It's unlikely
You have limited protection when booking a cottage holiday direct, but paying by credit card provides added security should you fail to get a refund or if the provider ceases to operate.
However, nearly all owners and agents will provide a refund in the unlikely event that they cancel your holiday. In the rare instance they refuse to refund and it's justified, then there is the option of the small claims court.
You may be worrying unnecessarily. Holiday cottage owners are honest individuals who will do everything in their power to ensure a holiday they regretfully have to cancel is refunded.