How to prevent frozen pipes and bursts

(Updated December 17)
Each year, extreme winter weather and blast of Arctic air send temperatures plunging for prolonged periods in the UK. Subsequently, thousands of holiday homes are exposed to the risk of frozen and burst pipes.
Damage caused by the escape of water is a bigger risk than fire or burglary. The average escape of water insurance claim is an estimated £25,000, however, six-figure repair bills for water damage to the buildings, contents and drying out is not uncommon. Claims are also on the increase. Data from the ABI (The Association of British Insurers) found that in the first nine months of 2017, domestic escape of water claims cost £483m, up 24% compared to the same period in 2014.
If you've never suffered a burst pipe, then trust us, it's not an experience that you'll want to go through. Holiday cottage owners have a responsibility to take reasonable steps to prevent frozen or burst pipes and maintain the property in a good state of repair. After all, "prevention is the best cure"!
Why do pipes burst in winter?
Burst pipes are caused by water in them freezing and expanding. This increase in pressure causes the pipe to rupture.
The complete guide on how to prevent frozen pipes

at holiday homes
In the following guide you will learn:

How to prevent pipes from freezing
Should you leave the heating on or turn the water off?
What temperature to leave an empty house in the winter to avoid pipes freezing
How to keep your boiler in check
Other winter precautions to protect your holiday home
Burst pipe claims can be mitigated or prevented by following these simple tips…
Turn your water off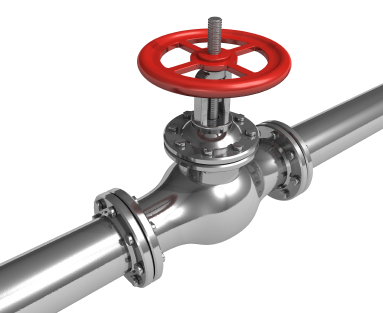 If you are leaving your home unoccupied then turn off the water supply at the main stop cock. In one day, the equivalent of 48 bathtubs (9600 litres) can escape from a burst pipe. This can be reduced significantly be turning the water off. Limiting the amount of water that can escape means you will return to dry home and not a sodden mess.
Know where your stop cock is located (it's usually located somewhere on the ground floor, underneath the kitchen sink), as you don't want running around trying to locate it when water is gushing through the ceiling. Test you can turn the water off/on regularly. It's essential that your property manager, cleaner and guests also have clear instructions on the location of your stop cock in the event of an emergency.
If you can't turn off your water supply in an emergency using the internal stop cock, you may need to use the outside stop valve. It is usually located near to the boundary of your home/near your driveway.
Most modern heating systems can still operate with the mains water turned off, so you can still heat your home. A qualified plumber should be able to give you advice about this.
Leave the heating on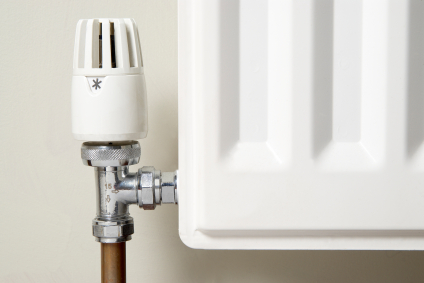 One of the main causes of frozen pipes is inadequate heating or switching the heating off completely when your holiday home is unoccupied during cold snaps. While this will save money in terms of fuel bills, it's false economy. Your home will be exposed to sub-zero temperatures and the devastating consequences/expense of repairing damage should pipes burst.
Keeping the heating on means that water in pipes will remain at a constant temperature and should not get cold enough to freeze. It is recommended to leave the heating permanently on (at least 13 degrees C), especially during sub-zero temperatures.
Other considerations:
Electric storage heaters
Some types of heating systems, such as storage heaters, do not provide a continuous level of heat that is sufficient to prevent pipes from freezing. By only having the heating on a timer, one hour in the morning and evening means pipes can still freeze as the property is not heated through.If this is the case, then turning off the main stopcock and draining down the water tank and pipes is essential during freezing temperatures.
Frost-stat/guards
Using the "frost" setting (usually marked with a snowflake symbol) on your room thermostats may not keep pipes from freezing. If the frost-stat or room/radiator thermostats are set too low, then there is a risk that water pipes may already be frozen by the time the heating is triggered to come on.
Oil and LPG gas fuelled heating systems
If your boiler runs on oil or LPG gas, ensure that you have sufficient supplies to heat your property for a lengthened period of time over winter. You don't want to run out as your supplier may be unable to deliver due to severe winter weather.If you run out of oil, ensure that the water is turned off at the mains stopcock and the water system is drained down. This should help prevent water freezing in pipes and burst pipe damage.Your heating oil supplier should also be able to tell you what additional precautions you should take during very cold weather to prevent oil gelling/freezing and blockages.

Ideally, you should have an alternative heating source available in case your heating fails.
Drain down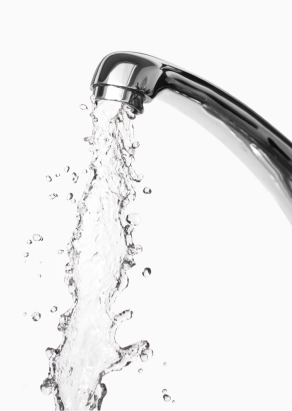 If you are leaving your holiday home unoccupied during winter or if your heating isn't capable of preventing frozen pipes, then drain down the heating system/pipes and shut off the water supply so that there is nothing in the pipes to freeze. Simply turning off the water is not sufficient as there is still a lot of water in the system and tanks which can freeze and cause substantial damage if a burst occurred.
Get advice from a qualified plumber or heating engineer on how to drain down the water and central heating system to remove the threat of water damage entirely.
Also, flush toilets and you might want to put a healthy serving of salt down the toilet/sink to prevent water freezing.
Lag pipes and insulate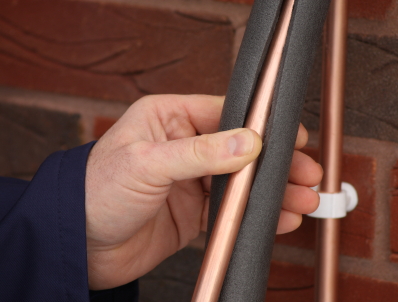 Pipes in unheated areas, especially lofts, attics, crawl spaces, basements or those fixed to the inside of external walls are most at risk from freezing and need to be properly lagged. Pipes are often situated above insulation, leaving them exposed to freezing temperatures. Pipes should be lagged using insulating foam sleeving – the thinner the pipe the thicker the insulation should be.
The same applies to toilets, water tanks or pipes located in exposed outbuildings that are likely to freeze in cold spells. Better still, drain them for winter if you're not using them.
Allow warm air to circulate unheated areas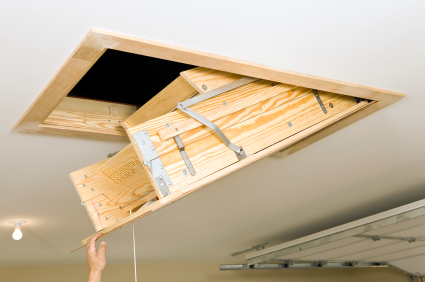 Claims data from previous winters found that water leaking from exposed pipes in the loft was the source of the majority of the escape of water claims. Primarily caused by insufficient circulation of warm air because the insulation below was so effective.
During freezing temperatures leave your loft hatch door open to allow the warmer air from your holiday home to circulate up and around the water tank and pipes. This may appear environmentally unfriendly and costly, but it might mean the difference between water cascading through the house a dry one.
It is also a good idea to leave cupboard doors under the kitchen sink and bathroom cabinets open so that warm air can circulate around pipes that are exposed to the cold or fixed to outside walls.
Don't forget outside taps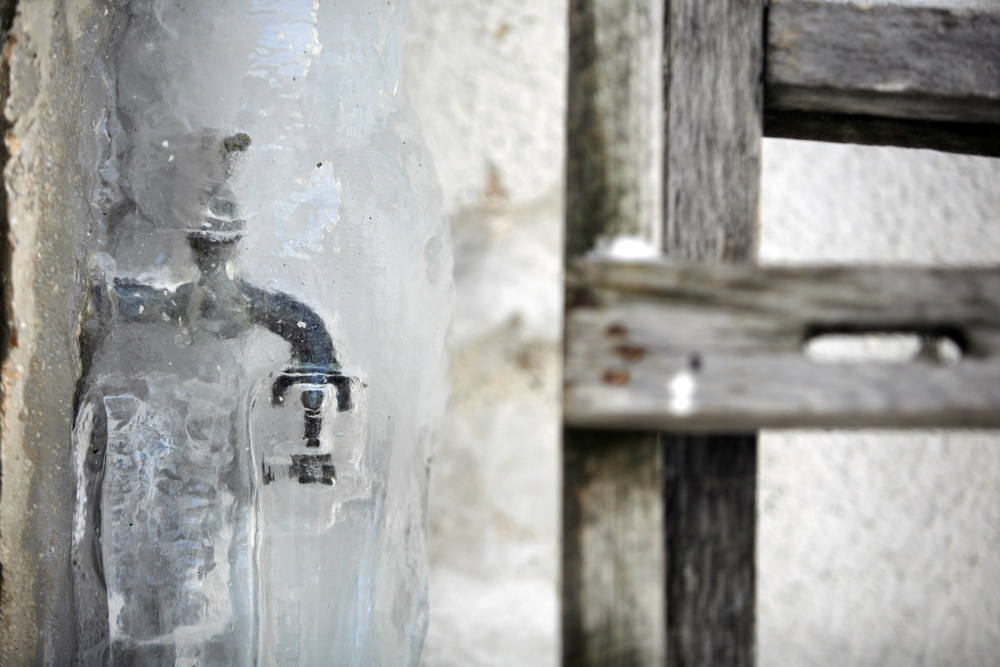 Outside taps and associated pipework are always a problem in freezing weather. A good solution is to have the facility to isolate the water supply to the outside tap with an internal shut-off valve. Also, protect taps and exposed pipes with insulation.
Allow taps to drip 
Letting a tap drip in freezing temperatures keeps water flowing and can prevent water freezing and pipes splitting through the pressure.
Protect water tanks and cylinders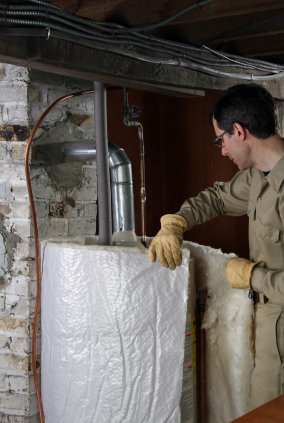 Although all new water storage tanks should be insulated, older ones will benefit from a hot water jacket. Don't place loft insulation directly under header tanks though, as this stops heat rising from below to warm the tank.
Trace heating
Lagging outside water pipes on its own is not always enough. Fitting additional trace heating (where a low voltage electrical cable with frost thermostat is wrapped around a pipe under lagging) can help prevent water pipes freezing.
Service your boiler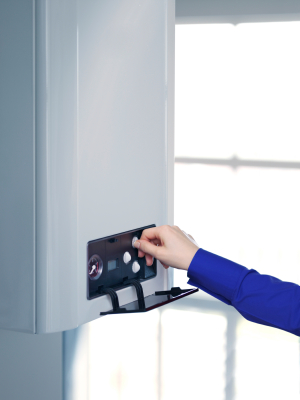 Service your heating system/boiler annually before winter, to help prevent boiler breakdowns during cold spells and to ensure it's running efficiently. Check that the thermostat is working correctly and consult with your heating engineer about any benefits of adding antifreeze to your heating system.
Prevent condensing boilers freezing and breaking down
If you have a condensing type central heating boiler take steps to prevent it breaking down in freezing weather. In cold weather the external condensate pipe that takes waste water from the back of the condensing boiler can freeze solid, causing the boiler to shut down. Lagging this pipe with water-proof and weather-proof insulation can prevent freezing.
Get smart
There are a number of 'smart devices' available that can detect leaks and shut off the water when a leak is detected to reduce damage. You can also use a smart thermostat to remotely manage your heating during cold snaps and cameras to look for damage.
Have an action plan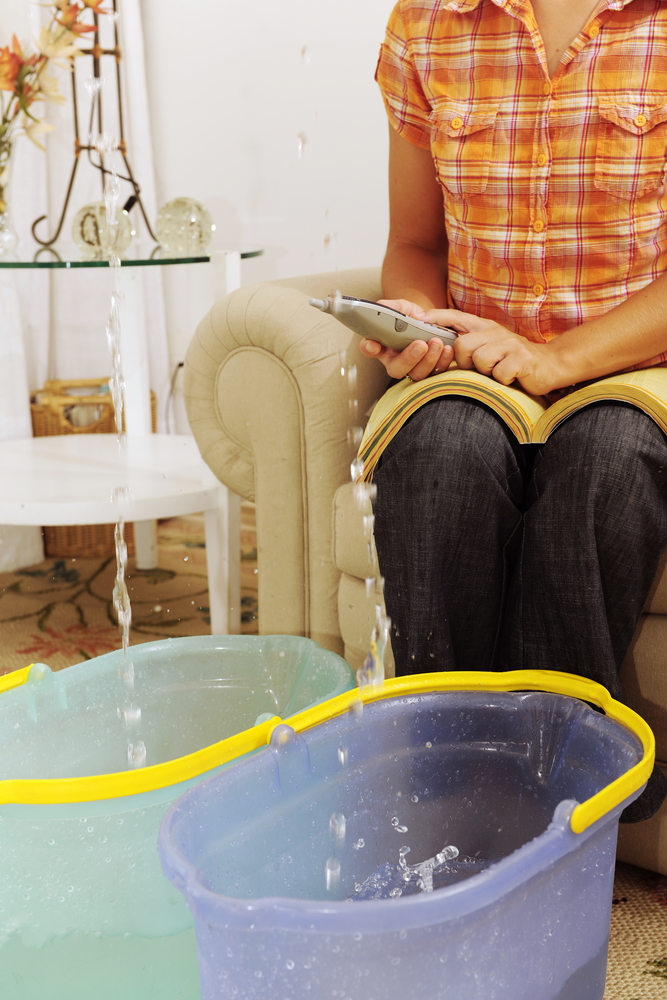 Be prepared: If you let out your holiday home, make sure you provide guests with information on how to turn off the water and who to contact if a leak is discovered (name and number of your licensed plumber, housekeeper, agent, you). Display this in your guest information folder and in a prominent position so it's easy to locate in the event of water gushing everywhere.
Also, have a prominent notice displayed alongside your heating controls instructing guests not to turn off the heating or turn thermostats below 12°c in winter as this could invalidate your insurance.
Ask someone to check on your holiday home
The risk (and cost) of a claim multiplies greatly once a property becomes unoccupied as damage can go undiscovered for days, even weeks. Ask a neighbour or your property manager to inspect your empty holiday home regularly during severe freezing temperatures. Early detection will help to minimise damage should your pipes freeze and burst as they begin to thaw. Also, any boiler or heating failures due to the power tripping can be identified, allowing you to take action.
Check that you are insured
Although these precautions can help prevent burst pipes, there is still a risk that the unforeseen could happen and you could experience water damage. When bad weather strikes there is no substitute for insurance. Check your holiday home insurance covers escape of water damage for peace of mind.
Ensure you comply with any winter heating warranties and unoccupancy terms outlined in your insurance policy wording. Failure to fulfil your insurance obligations could leave your holiday home uninsured for burst pipes.
If you need advice on what cover you need, and the small print to look out for, contact one of our insurance experts. The flexibility of our unoccupancy cover takes the stress out of owning a holiday home.
To summarise
The cost and stress caused by the escape of water can be horrific. A pipe bursting in your holiday cottage can lead to your whole house being flooded, leaving it unhabitable for months while it dries out. You'll also have to cancel any holiday bookings and deal with your possessions being ruined.
So when the mercury drops, it's essential that don't let pipes freeze and burst. "Prevention is better than a cure".
If your property is going to be unoccupied, turn off the water supply and drain the system. It's also a good idea to turn it off in summer as well, as water leaks can happen anytime.
Leave your heating on (at least 13 degrees C or as specified by your insurer) and have an alternative heating source available in case your heating fails.
Make sure your property is regularly inspected for any problems or evidence of freezing.
Make sure everyone who has access to your home can locate your stop cock so they can quickly turn off the water supply if needed.
You may want to consider fitting a smart leak detector and an automatic stop valve.
Ensure pipes are lagged, insulation is adequate and warm air is allowed to circulate unheated areas.
Comply with your holiday home insurance policy unoccupancy and winter warranty conditions to ensure you are covered.
As a policyholder, you have a responsibility to take due care and reasonable steps to prevent loss or damage. It's never too early to start preparing for the impact of sub-zero temperatures, frozen pipes and bursts.
This advice doesn't just apply to properties in the UK. Temperatures in parts of France can plunge to -17C in winter.
Finally, file your insurance documents in a safe place so you can quickly locate them following a burst.
Are your pipes frozen?
Here are some tips on what to do.