How to Screen Holiday Let Guest
Reading Time:
6
minutes
If you've set up a well-equipped holiday let in a good location with the right marketing behind it, your booking requests are probably flowing in. But should you accept guests at face value or do you screen them first?
If you don't, you are not alone. Two fifths of holiday home owners 'don't bother' checking guest credentials despite over half claiming they'd been 'stung' by disreputable guest bookings in the past.
We've all read about nightmare scenarios in holiday lets – trashed properties, stolen possessions, irate neighbours, squatters… But even if you're worried about possible damage, you might be reluctant to reject a booking.
The good news is that you can avoid problematic guests with a few simple measures. These will help you prevent unwanted guests from your holiday let and still keep your rental income rolling in.
Here are 5 steps to help you avoid unwanted guests in your rental property
1. 
Figure out who your ideal guest actually is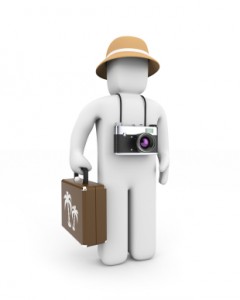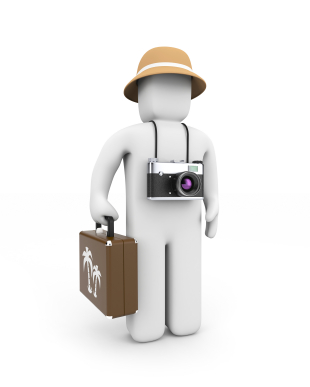 Spend some time thinking about what type of person would be attracted to your rental in its current condition. Consider the enquiries and bookings you have had so far, and the kinds of requests you seem to get.
Then, decide what sort of guests you really want to attract, and who you'd be prepared (or not) to accept in your holiday home.
If there is a wide disparity between the type of guest that mostly enquires about your property (do you get lots of stag/hen group requests because there are lots of single beds and its cheap?) and the type of guest you would prefer to attract, then you might have to do some ground work on your property to improve the quality or change the configuration so it is more aligned with your ideal client.
When thinking about your ideal guest, ask yourself the following questions:
Large groups: Fix the maximum number you're prepared to take – this is about the guests own comfort as much it is about your income – sometimes less is more to ensure the right type of clientele.
All ages: Consider different needs – maybe a family reunion or a golfing party is acceptable but a group of students isn't. Is it a great place for children or full of hidden hazards? Beware of self-catering accommodation age discrimination legislation though.
Hen and stag parties: This is simple, decide where you draw the line and stick to it.
Pets: Pet-friendly holiday lets do attract a special niche of dog-lovers and can mean more bookings if done right, but others guests with allergies might be put off.
Short-stays: Decide on your minimum length stay. This may be affected by the costs involved in cleaning and changeovers, but setting a longer minimum stay can also help to put off the big group bookings who want a quick boozy weekend away.
TIP: Make these decisions crystal clear on all your marketing materials including your website and listings on holiday let portals.
2.       Set your rules
Don't compile a long off-putting list, but do set out the basics. Include whether you allow smoking, pets, groups and social gatherings. And if your property is in a complex, tell guests about regulations for use of the pool, noise levels, etc.
TIP: List your house rules on your website and refer guests to them, include the basics at the bottom of your online listings, and include them in an email attachment as part of your Booking Terms and Conditions.
3.       Paperwork – dot the i's and cross the t's
Always have guests sign a rental contract whereby you establish your house rules – it needn't be long and complicated, but should set out your booking conditions clearly so there's no room for confusion.
Make sure you issue this at the time of requesting a deposit before a booking is confirmed.  You may find that the guests will filter themselves out of the booking if they can't abide by the contract, for example if they can't pay in full before arrival, plan on bringing extra guests, or they don't want to hand over a damage deposit for example. That's good, it saves you hassle.
TIP: Make it clear that you only allow the person who signs the rental contract plus their group to stay in your home.
4.       How to screen holiday rental guests
When you receive an enquiry you won't have the time or resources to do an extensive background search on each guest, but it's surprising what can be revealed on the person/group booking your home. Try the following:
Use a booking form – Request the names and approximate age of all members of the party who will be occupying the property.
Do a quick check on Google – find out if their (email) address and phone number are authentic. Use Google street view. Most people have some sort of internet presence and just a Facebook or Twitter account can say a lot. If you use Gmail, an add-on called Rapportive can reveal information about guests Facebook, Twitter and LinkedIn social media profiles to help validate they are a real person.
If you have concerns, then speak to potential guests. Ask them about their trip, who are they travelling with? (a wedding/stag party?).  In addition to finding out why they are renting you can provide (genuine guests) a great insight into how they can make the most of their stay to seal the booking.
Ask for a reference – if it's a large group such as a sports team request a reference.
Look on 'Guestscan', a membership website to check if anyone making a booking has caused problems in the past at accommodation establishments.
TIP: When you accept a guest, use the background information to help make their stay better and more enjoyable. Maybe they are celebrating a birthday? – leave some chocolates. Your guests will be grateful and you'll gain host points!
5.       Get the Money straight
Be clear that you will only hold a rental for a certain period of time to allow a deposit to be paid – 72 hours is usually good and this will put off the time wasters, as well as preventing you missing out on other bookings because that week is off sale.
Next, be tough on balance due dates. Set up payment reminders, but don't be afraid to tell guests that failure to pay a balance by the due date will be considered a cancellation of the booking and loss of their deposit.
Unless you 100% trust the client, maybe take full payment for the stay before they arrive. If they send money by cheque, make sure it has been cleared in your account before the due date, and definitely before you give them access to your property.
Finally, if you have concerns then take a security deposit and make it clear that any theft, damage or breach of contract will be paid for using the security deposit if necessary. Make sure you receive it well in advance of the stay to prevent them trying to avoid paying.
TIP: Set out payment conditions clearly on your marketing material and in the rental contract.
The bottom line – not every booking is good for business
A lot of the holiday letting business is based on trust. And this works both ways – not only do you have to trust your instincts about potential guests, they also have to put their faith in you. After all, they're paying money in advance to someone they haven't met for a property they haven't seen.
If anything makes you even a tiny bit nervous, if you believe the holidaymaker or their party may have an ulterior motive, or won't respect your rules – trust your gut instinct and reject the booking. Your pocket and stress levels will thank you for it!
Most guests are a joy to have
Serious cases of damage or theft are rare when holiday letting, the vast majority of holidaymakers will treat your property with the utmost respect. However, it is important that when you receive a booking enquiry you run a few checks on guests to ensure their credentials are up to scratch and that you are happy to accept the holidaymaker as a guest in your home.
It's in every holiday home owner's best interests to protect themselves with the correct checks and the correct insurance. It's well worth taking a bit of time to ensure your home is in good hands!"