The anatomy of a perfect holiday rental website
Reading Time:
7
minutes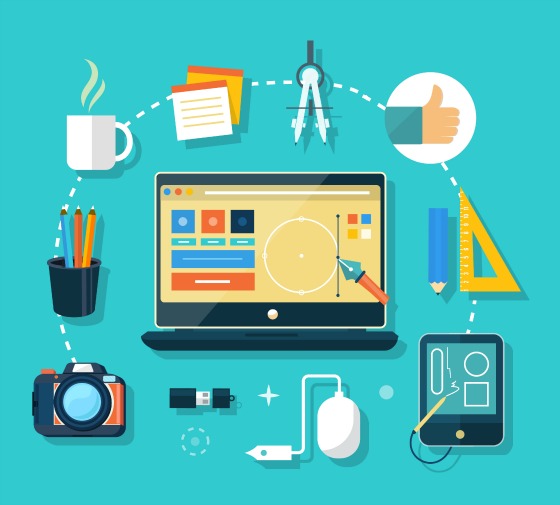 Any holiday home owner who wants to earn a good rental income from their property needs to get into the mind-set of running a business – and what comes top of the to-do list? Building a website!
Of course it is perfectly possible to get a few weeks booked just from listing your property on a couple of holiday letting portals or with the local agent. But, a well-constructed and professional looking website can give you an edge over the competition, bring you more bookings, and even allow you to increase your prices as you portray a higher level of quality.
Plus, you don't want to put all your eggs in one basket. The holiday rental portal that has consistently provided the majority of your bookings can change the rules overnight, resulting in a drop off in bookings.
Before you go diving into getting a website built, or creating your own holiday rental website, here are our top tips for creating the perfect website and the mistakes to avoid.
1, You have 20 seconds to convince visitors not to leave your website
When a visitor lands on your website you have literally 20 seconds to convince them to stay. Their immediate questions are a) Where am I? b) What can I do here? and c) Why should I stay and look around?  Your homepage must immediately convey a sense of what kind of holiday you offer and why this potential guest should book your rental.
A clear headline and strap line can help to address the "where am I" question, the words in your navigation bar and calls to action should address the "what can I do here?" and compelling images and your usp (unique selling point) can help to instantly address the "why should I?"
Your headlines are one of the most important elements on the page. On average, 80% of people will read a headline, but only 20% will read the description. The purpose of the headline is to make the user look (explain your product), then the sub-headline should make them stay (the benefits of your rental).
Throw in a sprinkling of PR magic such as mentions of any awards and certification, star ratings, guest feedback, quotes and press mentions, for an immediately effective home page that makes visitors want to learn more.
What is the objective of your home page? Do you want the user to read more about your accommodation or check availability and book? Make it easy for them to do this task without unnecessary distractions. A simple tool like https://www.hellobar.com/ is a great way to achieve this and tailor your message.
Create a sense of urgency to entice guests to book. Take inspiration from booking.com…
Only two weeks left at this price!
July is likely to sell out soon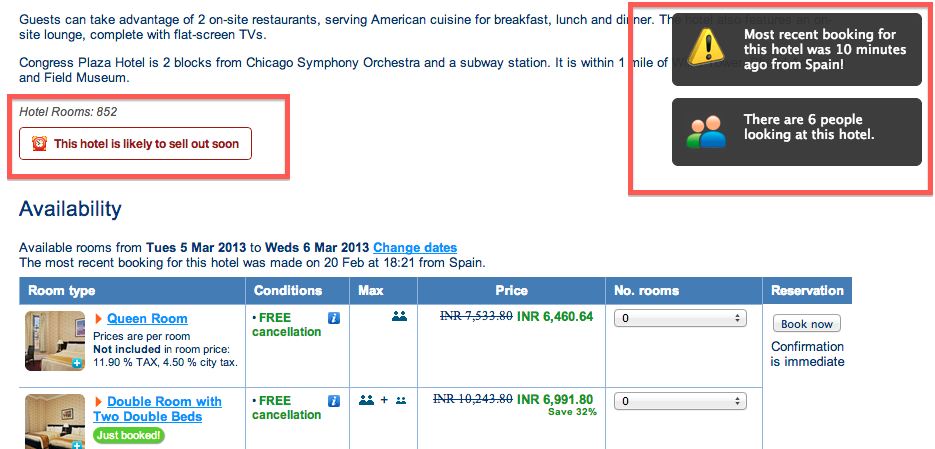 Not forgetting your website should be mobile-compatible and fast.
2, Clear navigation
Holidaymakers browse over 30 different websites before booking their holiday. They don't have time to mess about and want their online research to be made as easy as possible.  Help them by showing your most important pages on the navigation bar of each page, followed by a logical path to additional relevant content within the site, e.g.

-View accommodation
-Gallery
-Check availability & book
-The location
Make their life easier too, by showing your phone number in the header and contact details on every page alongside a clear link to make a booking in as few steps as possible.
3, Compelling and useful content
Since your website may be one of many that your guests visit before booking, it needs to present the most compelling and useful content as quickly and effectively as possible.
Websites are skimmed, not read in detail.
The core benefits (not features) of your property should feature in the first paragraph or two on the page to capture their attention, but you also need to offer more in-depth content to show you mean business, and give them the confidence to book.
Don't over focus on the location as it's likely that the traveller has already decided on the location. It's your job to tell them why your rental is the best one for them.
When writing content for your website do try and write specifically for your "ideal guest" – in words and images that they can relate to and evoke the emotions of what a good holiday is all about.
Which reads better?
"a large balcony that seats 4 loungers"
or "watch unforgettable sunsets from the comfort of your private balcony with your favourite drink"
Don't underestimate the impact your content and headlines can have in persuading guests to book. For copywriting inspiration check out http://guesthook.com/blog/
4, Clear and concise language
Read your copy out loud, check it, then leave it for a day and check it again. Spelling and grammatical errors may seem insignificant but they can be a real turn off for potential guests. The same is true of the tone and style of language you use.
Writing for the web is quite different to writing a piece of literature; sentences need to be shorter and more concise, language needs to be non-flowery, and you need to make your point much quicker.  Bullet points, italics and info boxes are a great way to highlight certain features. As can putting additional property information (such as a floor plan) behind "accordion" style tabs for the user to expand and read the bits they are interested in.
5, Strong imagery
Online, a photograph definitely speaks a thousand words, and that is why professional staging and photography is one of the best investments you can make in your rental business.
Take a look at the http://www.centerparcs.co.uk/ website and see how the images and headlines sell the holidays almost without you even having to read any text. Research hotel, holiday cottage and vacation rental websites for inspiration.
6, Share your expertise on the area
One of the reasons guests stay in holiday rentals is to "experience life like a local." As the owner you are a destination expert with a knowledge bank of insider recommendations.
A blog is the perfect way to share your regional expertise with travellers.
where are the best places to eat like a local
what must everyone do when they visit your location
where are the best hidden beaches to avoid the crowds
what fun things can families do for less than £10
If you are stuck for ideas then the TripAdvisor forum for your area has a wealth of questions that travellers ask about your destination. Answer these in useful blog posts.
Not only will your information provide lots of fresh content for visitors, and Google, it builds credibility and fosters traveller confidence in you.
You can also share this information on social media depending on whether it's deemed efficient use of your time.
7, Frequently asked questions
What do people need to know when they visit your rental? Where is it located? (embed a Google map) What are the check-in/out times? Is it dog friendly? What's the weather like in April? Make sure you identify and answer all of the key questions and make it easy for guests to ask direct questions (via a contact form, email, or telephone). Your FAQ list should always evolve.
8, Embrace social proof

Today we are used to having media content on-demand, on our terms, wherever and whenever we want it. We have become experts at filtering out traditional advertising, banners, TV commercials and so on. Instead we hone in on the messages that matter most.
In practical terms this means that we have far more confidence in what a trusted friend said about something than what an advertising agency wants us to hear – enter the new era of "Social Proof".
In travel more than anything we want real life verified testimonials and evidence of the quality of the holiday we are about to book. Make sure your website includes testimonials or even a integrate reviews (with owner response) from a listing site to give travellers confidence to book.
Feature any awards on the home page such as the Trip Advisor Certificate of Excellence or VisitEngland Star Ratings.
9, Meet the owner page
Giving guests some insight about you, why you chose your dream holiday home, why you love the area and how you make your guests stay memorable adds a personal touch. Personalise with a photo. It doesn't have to show your face. Maybe taken from behind with you enjoying a drink with the sunset in the backdrop.
10, Up to date information
There is nothing worse than seeing last year's rates, a calendar that was "last updated" three months ago or finding a useful guide to the local festival with last season's programme and timings.  Take care to update your website regularly so that not only are you providing regular fresh content to please both travellers and Google, but you are also giving added confidence to your potential guests.
11, Make it easy to book

So once you have convinced them to make a booking, the last thing you want to do is put barriers in their way such as "click here to download this PDF booking form, print it off, complete your details then scan it and email it, or fax it to…." Well you get the idea!
People are used to ordering things online, from plane tickets, to hotels, to travel guides on Amazon – so why not their holiday villa?  The simple answer to this is the owner's fear – of not being able to "vet" potential guests first, and of potentially having an overbooking situation to deal with.
There are ways to overcome both issues by correctly setting up your marketing and booking systems, and the benefits in offering an online booking system that you are fully in control of may far outweigh any negatives, not to mention give you a serious edge over the competition who don't adapt to traveller demands.
A real time payment method is becoming more important and it gives credibility.
To summarise
Your own personal website allows you to provide engaging content and visuals that converts lookers into bookers and maybe reduce your dependence on listing sites.
So what do you think makes the perfect holiday rental website, and what would you add to this list?  We would love to hear your feedback so please do leave a comment below.