Ways to Handle Holiday Booking Cancellations & Refund Requests
Reading Time:
5
minutes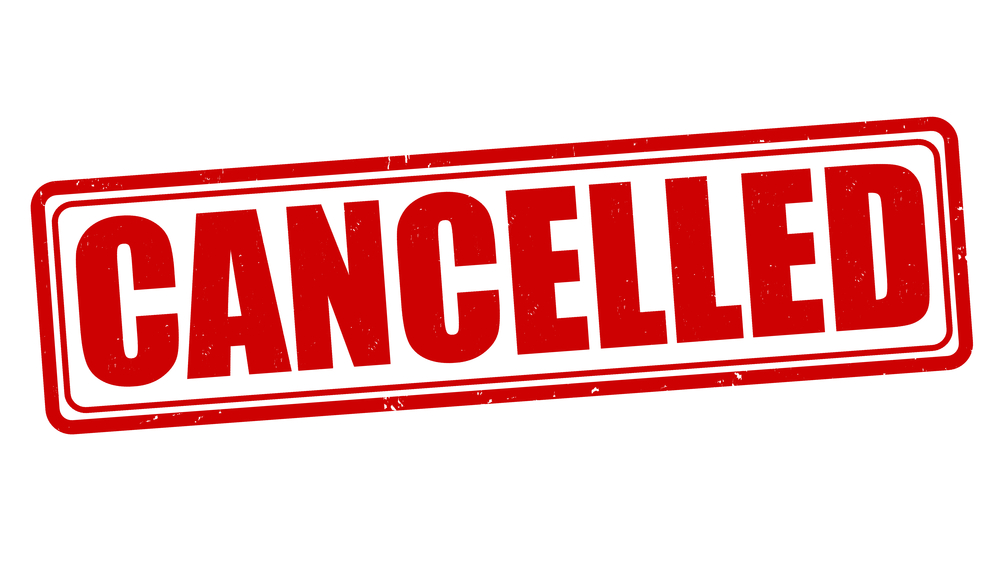 The holiday letting business is full of unexpected events and sometimes there's no knowing what's going to happen next. This inevitably means you'll have to deal with booking cancellations and refund requests at some point due to bereavement, illness, the weather, airlines collapsing or pandemics.
Cancelled bookings are frustrating for hosts. There's the lost income, acquisition expenses, the opportunity of missed enquiries and it's often too late to attract other guests.
Here we provide some tips on how to manage guests cancelling their cottage holiday.
Have a clear cancellation policy in place



The secret to handling cancellations professionally is to think ahead. Nobody wants to cancel a holiday but booking cancellations will inevitably happen. So, make sure your cancellation policy for direct bookings is clearly outlined in your terms and conditions to protect you.
You will need to:
Decide if/when a refund is due and be clear about charges/fees
Make it clear that it's the guest's responsibility to take out travel insurance
Here are some tips on refunding:
Deposit payments
Typically, a non-refundable deposit (e.g. 25%) of the holiday cost is payable at the time of booking. However, if the guest gives plenty of notice you might be prepared to refund the deposit (less admin fee/expenses) if you manage to re-let the dates.
Paid in full
Guests who have paid in full and cancel at short notice before arrival should only expect a small percentage of what they have paid as a refund if you are unable to re-let the dates.
Also, consider:
Administration fee: Many holiday let owners and agencies deduct an administration fee from the refund to cover the cost of the extra work involved in filling the cancelled dates (e.g. £30).
Re-advertising costs: Any costs incurred to re-advertise your holiday rental, plus any discount off the original booking price should also be deducted from refunds.
Bank charges: If you've had to pay fees for credit card payments, you may also want to take these off the amount you're refunding.
Refund cleaning and utility charges: The costs for cleaning and utilities are typically factored into the rental rate. If the guest isn't entitled to a refund, these expenses should be refunded to the guest as you haven't incurred them.
Damage deposit: If you take one don't forget to refund in full.
Listing site bookings: The amount that is refunded will depend upon the cancellation policy of the listing website where the guest booked, they will have to submit a cancellation request through that website.
Be fair
1 in 5 people felt that they had been treated unfairly when cancelling a booking.
Travel companies have recently been warned by The Competition and Markets Authority against mistreating customers by relying on unenforceable deposit and payment demands. During the coronavirus pandemic the CMA is investigating suspected breaches of consumer protection law in the holiday accommodation sector and has taken enforcement action.
Note: Fair terms are a legal requirement and the cancellation fee must genuinely reflect the actual losses you experience from a cancellation.
How to reply to booking cancellations
Most guests will only cancel a holiday due to unforeseen circumstances. They are likely to be disappointed (and probably upset over the event that led to the cancellation) so remember to be sympathetic.
When you reply be understanding and if necessary, offer condolence or sympathy – but don't lose sight of the fact that a cancellation can mean lost income for you.
Depending on timescales, you may be able to re-advertise and fill the cancelled holiday dates.
Sample booking cancellation reply email
Dear (guest name)
We are very sorry to hear that due to (the reason) you have decided to cancel your holiday at (your property name) from (holiday dates). As per our terms and conditions, the cancellation policy will apply.
We will make every effort to re-let the booked holiday dates. If we are successful in re-letting the dates, at the same rate and terms, you will receive a refund of the deposit/full amount (delete as appropriate) less a £x administration charge and any costs incurred in re-advertising the holiday.
If re-rented for a lesser amount, the difference between your booking and the lesser rental amount shall not be refunded. 
If we are unable to re-let the dates, we will refund any costs which we will not incur due to your cancellation, being (the cleaning and estimated utility costs).
As per our booking terms and conditions, we advise all guests to take out travel insurance to protect themselves from the financial impact of cancelling. If you would like us to supply any paperwork to support a travel insurance claim then please let us know.
We will let you know if we manage to re-let the dates and confirm any refund due.
Regards,
(your name)
Encourage guests to postpone rather than cancel their booking where possible. This often means less administration work for you, plus guests don't miss out on their holiday or financially. It encourages repeat bookings, positive reviews and makes you feel like you have done the right thing.
How to reduce guest cancellations
Some cancellations can be avoided by being clear about your house rules and property description.
If you don't accept pets, large groups, parties and smoking make it clear from the beginning. If your property is not suitable for children or guests with reduced mobility, make it clear in your description. If guest know what to expect from the outset, cancellations because your rental isn't suitable can be avoided.
It's the guest's responsibility to take out holiday insurance
One of the most important things to emphasise in your booking terms and conditions is that guests should protect their booking from unforeseen circumstances by taking out holiday insurance to cover cancellation costs. If you are unable to refund, then guests can claim on their insurance.
As well as mentioning it in your booking conditions, you can also make sure your guests are aware of their responsibility to take out travel insurance by including a short sentence in your booking confirmation email.
For example, "we strongly advise taking out comprehensive travel insurance to cover possible cancellation costs and your stay at our holiday cottage. If you choose not to then you accept responsibility for any loss that you may incur due to your cancellation".
To summarise:
Considering the above points you should have a clear policy with regards to cancellations and refunds which forms part of your booking contract. Having everything set in stone will greatly help you when dealing with cancelled bookings or refund disputes.
If despite all your efforts the guest is still unhappy and 'demands' a full refund or they will give you a negative review, don't lose sight of the fact that a cancellation can mean lost income for you.
After all, your booking terms will protect you and your accommodation is still available – it's the guest's responsibility to get to your accommodation and to take out insurance to protect their booking.
If you need any advice on dealing with cancellations then please comment below.