Ways to Handle Holiday Booking Cancellations & Refund Requests
Reading Time:
4
minutes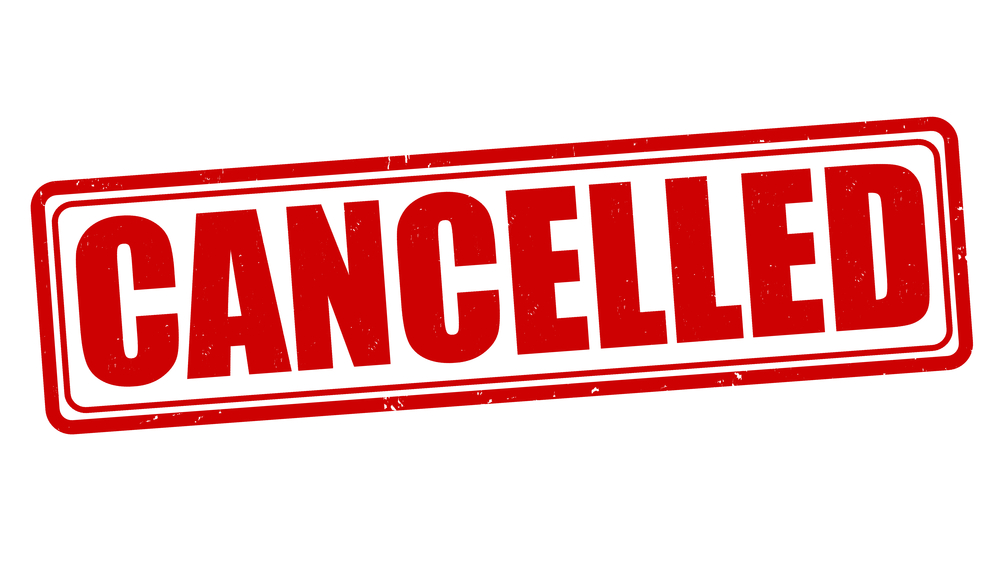 The holiday letting business is full of unexpected events and sometimes there's no knowing what's going to happen next. This inevitably means you'll have to deal with booking cancellations and refund requests at some point due to bereavement, illness, the weather, airlines collapsing or pandemics.
Here, we provide some tips on how to handle guests who cancel their holiday booking.
Update: 1 April 2020.
Coronavirus advice for holiday let owners
This article aims to provide some practical guidance to help holiday home owners face the coronavirus crisis as best as possible over the coming weeks and months.
Coronavirus advice for holidaymakers
Here's some advice for holidaymakers who are due to travel.
---
Have a clear written policy in place
The secret to handling cancellations professionally is to think ahead. It will inevitably happen so decide on a plan of action for cancelled bookings and make sure this is clearly outlined in your booking terms and conditions.
You will need to:
Decide if/when a refund is due and the amount
Recommend that guests take out holiday insurance
Be clear on your goodwill policy
It's up to you to decide on a time frame for refunds and how much money to return. Typically, a non-refundable deposit of 25% of the holiday price is payable at the time of booking. However, if the guest gives plenty of notice (e.g. over two months), you might be prepared to give them a refund if you manage to re-let. On the other hand, guests who have paid in full and cancel at short notice should only expect a small percentage of what they have paid as a refund.
However, it's essential that you are fair and don't breach consumer law. Consumers would expect to receive a full refund when a business has cancelled a contract without providing the services or a consumer is prevented from receiving the service e.g. a Government lockdown.
Also, consider:
Administration fee: Many holiday cottage owners charge an administration fee for booking cancellations to cover the cost of the extra work involved in filling the cancelled dates (e.g. £30). Remember, your time isn't free!
Re-advertising: Any costs incurred in re-advertising your holiday rental, plus any discount off the original booking price should also be deducted.
Bank charges: If you've had to pay fees for credit card payments, you may also want to take these off the amount you're refunding.
Cleaning and utility charges: The cost for cleaning and utilities are typically factored into the rental rate. If the guest isn't entitled to a refund but has paid in full, these costs should be refunded to the guest as you haven't incurred these expenses.
Damage deposits: Don't forget to refund in full.
So considering the above points you should work out a clear policy with regards to cancellations and refunds. The booking terms and conditions should form part of your rental contract when a booking is confirmed. Having everything set in stone will greatly help you when dealing with cancelled bookings.
How to reply to booking cancellations
Most guests will only cancel a holiday if they have to and for legitimate reasons, and they're likely to be disappointed (and probably upset over the event that led to the cancellation) so remember to be sympathetic.
When you reply be understanding and if necessary, offer condolence or sympathy – but don't lose sight of the fact that a cancellation can mean lost income for you.
Depending on timescales, you may be able to re-advertise and the fill cancelled holiday dates. Explain that if you get a new booking you will refund for the cancelled booking (the exact amount will depend on the terms in your booking contract) minus the administration fee and any costs involved in re-advertising the property.
If you're unable to get a new booking the guest may not be entitled to a refund. In this case you should gently encourage them to speak to their insurance company and offer to help with any booking paperwork to support their insurance claim. To make a claim, they will need a copy of the original booking confirmation, receipts for payments made to date, and possibly a copy of your terms and conditions. Ensure you have all the necessary paperwork for each booking you take.
If the cancellation is due to an airline collapsing and the guest has paid by credit card or debit card, they should contact their card issuer for a refund. They could also try to claim for "consequential losses" from their travel insurer. However, 'company failure' cover is rarely included as standard.
It's the guests responsibility to take out holiday insurance
One of the most important things to emphasise in your booking terms and conditions is that a holidaymaker should protect their booking from unforeseen circumstances by taking out holiday insurance to cover cancellation. Insurance policies cover many events that could cause them to have to cancel their stay at your holiday let, e.g. accidents, illness, injury and death.
As well as mentioning it in your booking conditions, you can also make sure your guests are aware of their responsibility to take out travel insurance by including a short sentence in your booking confirmation email.
For example, "we strongly advise taking out comprehensive travel insurance to cover possible cancellation costs and your stay at our holiday cottage. If you choose not to then you accept responsibility for any loss that you may incur due to your cancellation".
To summarise:
If you manage to re-let
Refund, but deduct any re-advertising costs, last-minute discounts and admin charge. You could also offer to deduct the refund payment off a future booking.
If you don't manage to re-let the dates
You are entitled to keep the non-refundable deposit or the full amount paid, less any costs that you won't incur such as cleaning and utility bills. If guests 'demand' a full refund and threaten a bad review, then you are entitled to stick to your cancellation terms as per your booking contract.
If they want to book for next year then you might feel like offering a small discount off a future booking as a goodwill gesture. It encourages repeat bookings and makes you feel like you have done the right thing.
Being understanding and not seeing everything in black and white is what sets holiday rental owners apart from faceless multi-chain accommodation providers. How would you like to be treated in the same scenario?
However, don't lose sight of the fact that a cancellation can mean lost income for you. After all, your accommodation is still available – it's the guests responsibility to get to your accommodation and to take out insurance to protect their booking.
If you need any advice on dealing with cancellations then please comment below.