How to Create an Accessible Holiday Cottage for Disabled Travellers
Reading Time:
5
minutes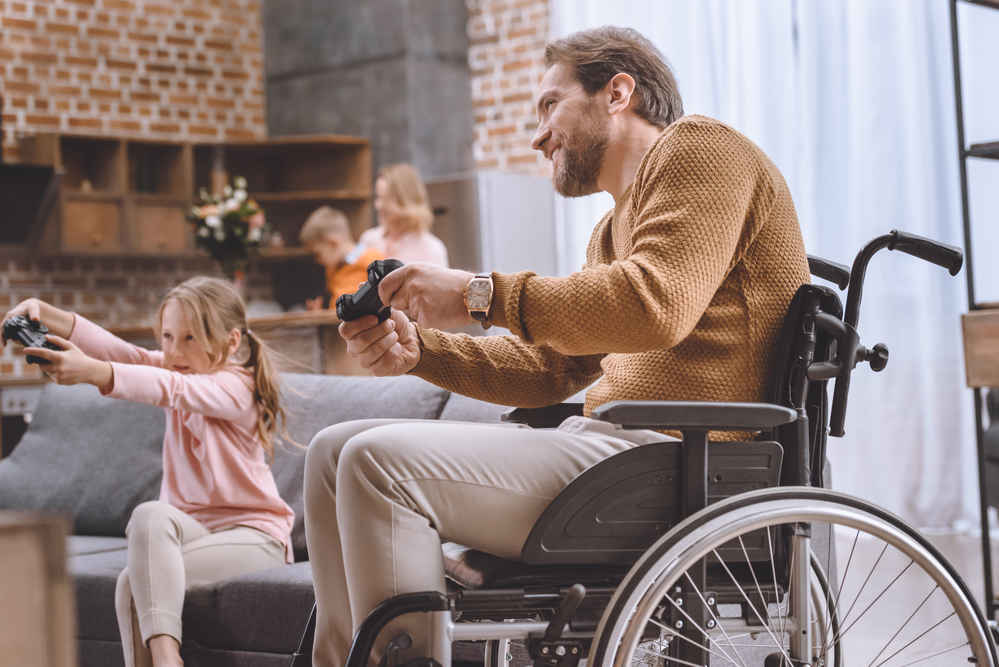 There are so many things to consider when booking a holiday cottage, such as – which area to stay, are the preferred dates available, how much will it cost and what is there to do nearby. But what about travellers with a sensory impairment and/or physical disability? Their priority is to find a cottage that's suitable for their disability, before they can even tick-off the other requirements.
According to disability equality charity Scope, there are 13.9 million disabled people currently living in the UK.  But when it comes to holidays, it's still common to find that the accommodation available is simply not properly adapted for those with a disability.
Holiday cottages can help by making a few (relatively easily) changes to adapt their property for disabled travellers. Here's how…
The advantages of ensuring your holiday cottage is accessible for disabled travellers
Part of being a great host lies in your ability to successfully cater to different kinds of guests. So, making the right adaptations to your self-catering property – whether they're big or small – means you can potentially tap into a huge market of travellers with disabilities. If you tick all the boxes, customers are also very loyal.
The GB Tourism survey (2015) revealed that 'accessible tourism' had contributed £3.2 billion (16%) towards the total spend on UK overnight trips that year! So, think about how it might unlock a whole new market of as-yet-unknown customers, and perhaps even make you eligible for being listed on niche rental portals.
It could also give you the edge over your competitors. Whilst there are thousands of holiday cottages for rent in the UK, a notable proportion of these are still not accessible for disabled travellers.  Adapting aspects of your property might, therefore, provide you with a new unique selling point, which nearby rival properties simply won't be able to compete with.
It also means you're doing something positive for society.  Did you know that almost half a million British adults with an impairment stated lack of accessibility as a reason for not going on holiday in the UK? Everyone deserves to have a holiday.
By making your property more accessible, you might be encouraging people who may otherwise not have the opportunity to get away for a few days, to do so.
How to make your holiday cottage more accessible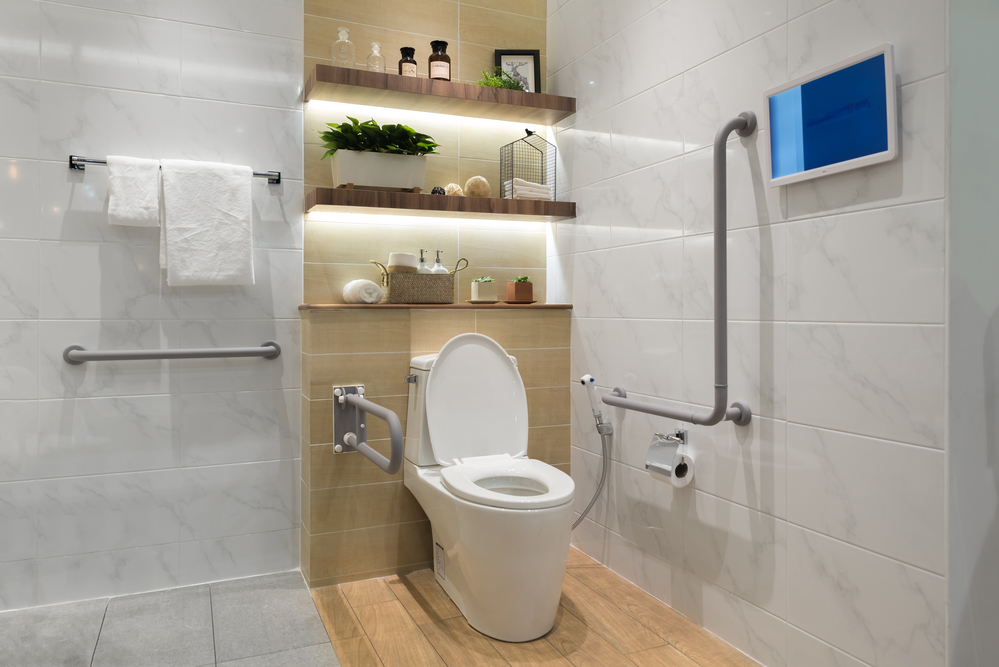 Many of these adjustments can be modest and low cost. Remember it's not all about wheelchairs! Of the 13.9 million disabled people currently living in the UK, only 8% are wheelchair users.
Adaptations to consider for inside your property
Think about how easily people can move between floors:
Are additional handrails needed on the stairs?
Is there any way to incorporate a wheelchair lift?
And, if a lift is a feasible include audio announcements and braille on lift buttons.
Is there an easily accessible bathroom and toilet on the ground floor?
Are these rooms adapted for a wheelchair user?
Can you add support/grab rails (can be attached and removed as and when you need them) or even a hoist?
Can you enable a level entry for a walk-in shower or wet room?
And could a shower seat be incorporated?
Is there an accessible ground floor bedroom available?
Is there any scope to connect two bedrooms together?
Can furniture be rearranged in the bedroom, if needed?
Consider investing in a hoist and an orthopaedic bed
Could door widths be widened to allow easy wheelchair access?
Could any doors be adapted to become automatic or self-closing?
Are worktops or appliances in the kitchen reachable for a wheelchair user?
Adaptations to consider for outside your property
 Think about your property's entrances, and how easily (or not) people are able to enter and leave your holiday home:
Are paths level or uneven?
Is there scope to build a ramp (does not need to be permanent construction), where there may only be steps at the moment?
Would it be possible to fit a grab rail by the front door?
An accessible hot tub or pool with hoist is a big selling point.
Also, review the parking situation. Is parking:
Available off-road and right beside the property? Or 'on-road' only?
Is there enough space to unload, including wheelchair/s – if needed?
You should also take some time to assess whether there are any hazards in the exterior space, such as loose flags that need removing, a swimming pool or pond.
For those with guide dogs or assistance dogs, is there an enclosed area for them to have a run around outside?
Next, it's time to create an accessibility guide.
Tips for creating a holiday cottage access statement
An Access Statement is an accurate and honest written statement (with photos) of the services and facilities you offer. The purpose of it is to outline the important features relating to your property and its facilities.  Providing this information in a concise and clear way allows guests to manage their expectations; they know exactly what it is they're getting before they arrive.
It can help people who are deciding whether or not to book with you to assess whether your property is going to meet their accessibility needs or not. Nobody wants to face unexpected surprises regarding the accessibility of a property which could completely ruin their stay.
And it's not only the 'physical' aspects of the holiday home that need to be considered. You should think about the sensory qualities (décor/lighting/etc.) too, and other things, such as how you generally provide information to your guests – before and on arrival.
It's useful to provide information on:
Parking, whether it's adjacent to property or not
Is the entrance level, ramped or steps
Door widths and whether manual or self-closing
If there is a lift and or stairs with handrails
Is there a ground floor kitchen/bedroom/bathroom/toilet
Are bathroom(s)/toilet(s) adapted for wheelchair users with support rails, level entry shower or hoist
Are kitchen work surfaces, cupboards and appliances accessible when seated
External features such as an area for dogs, level paths, ponds
Can the property be reached by public transport
Distance from nearest town/village with details of the best places to park, eat etc.
Equipment owned or available to hire
Information (in a range of formats) about the property, full address, its location, local carers/hire companies/accessible taxi/hospitals/doctors
Activities e.g. off-road wheelchairs which enable guests to explore the outdoors
What network(s) get mobile phone reception.
And lastly…
Make sure you describe exactly what your accessibility adaptations are in your listing site ads and on your website – clearly and accurately. You should integrate an 'accessibility page' as a central element of your website and fully utilise it as a sales tool. Also, include reviews from past guests that specifically mention how your facilities for disabled travellers made the difference between a good holiday and a perfect one!
Creating an accessible holiday cottage to meet the needs of disabled guests can be the 'deal breaker' when it comes to a booking being made.
Useful tools and guides