How Holiday Lets Can Use Email Marketing to Get Bookings
Reading Time:
6
minutes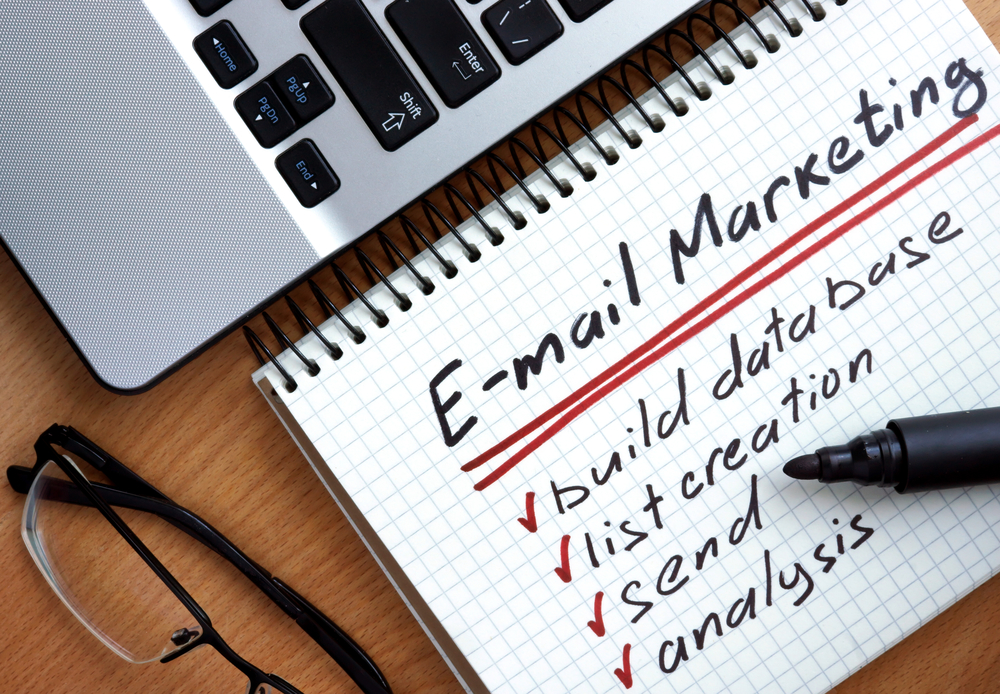 Did you know that it costs holiday rental owners five to eight times more to gain a new customer– compared to the cost of retaining an existing one?
Repeat bookings can be seriously valuable, and, considering most guests will not return if they feel unappreciated, it can really pay to stay in touch with them; both before and after their stay.
So, what's a brilliant way to do this? Email marketing. It's the easiest and most cost-effective way of building an effective long-term relationship with guests.
Deciding whether or not you have the time and skills to invest in email marketing for your holiday letting business is a big question. However, here at Schofields we think you should consider giving it a go, so here are some helpful tips to get you started…
1. Who can you send emails to?
Before you send your first campaign, you'll need to build up a solid email marketing database first.
You will probably already hold a database full of past guests' contact details and details left via booking enquiries – that's potentially a great base to work with. Our advice is to not assume you can email them with marketing messaging straight away though.
You may well have heard of the General Data Protection Regulation (GDPR) – it means that, in order to comply with stricter data protection rules, you'll need to have verifiable permission from a contact, in order to market to them by email. In layman's terms, it means that you need to be able to prove that someone has ticked a box somewhere on your site (usually through completing a form) to express that they give permission for you to contact them with future communications.
If you already hold a reasonable-sized database, take a look at whether there's anything on record to prove this.
2. How to build up your email marketing list
The easiest and most conventional way to build up a list is to ensure that all enquiry and booking forms on your website include a tick box – one which expressly requests permission to send future communications from your company to the person filling out the form.
People will also browse the useful information on your website who are interested in your offering, but not quite ready to make an enquiry or book yet. Offering an email newsletter is the perfect opportunity to capture these leads and nurture them to book later. Include a simple 'subscribe to our newsletter' form on your website. Encourage subscribers with exclusive offers and insider tips to local attractions.
If these are approaches that you already use, then you'll most likely be in a good position to start mailing your previous guests and potential customers.
But, if you do find that you're starting from scratch, fear not. As long as you've added these sign-ups and a reasonable volume of traffic is hitting your site week on week, subscribers will soon start to add up. Do some research into what some of the big brands do in this respect, to get some inspiration on form layout and wording.
What do we do at Schofields? Our customers can opt-in to receive marketing emails when they get a holiday home insurance quote and also subscribe to our newsletter.
For example: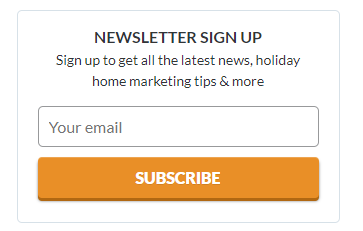 It's always best that you ask permission, as, in the long run, you will find that those who have willingly 'opted in' to hear from you again are more engaged and receptive when they do receive an email from you.
3. You've got a mailing list ready – what now?
It's time to figure out your messaging and decide how often you're going to send a marketing email out. You want your email to be engaging, relevant and informative to the reader. You also want to send out your newsletter at a reasonable frequency – so not too often, not too far apart. Once a month is a good timeframe to adopt or seasonal if you have nothing useful to say every month.
For ease, try thinking of a format of content where you have some regular features, such as an 'offer of the month' spot. Here are some other ideas to get you thinking about what you could include in your newsletter:
Exclusive limited-time deals and discounts not available to the public
Local 'what's on' event guide for the coming month
A round-up of the best local restaurants and shops in the area
Top 10 (or more) tourist attractions in the area
Competitions to win a free stay/discount by subscribing and sharing
Tips on essential items to pack and days out based on the local weather conditions
Latest testimonials from past guests/recent reviews
Send guests an anniversary email 10 months after their last stay, encouraging them to book again or send an exclusive birthday getaway deal.
More tips on creating an awesome newsletter
Use a punchy subject line – try and grab the reader's attention and inspire them to click through and find out more/book
Use a captivating image – images should be high quality and have a purpose, like introducing your newest feature or showing potential guests what they can expect at your rental
Make it clear why the reader is receiving your email – is there a sale on for spring, or are you telling them about a new attraction in your area?
Include a clear call to action- tell the reader what they need to do next within the content, using buttons or clearly marked hyperlinks
Include links to social media – encourage readers to follow you on one or more of your social channels to stay up to date with the latest news and offers
4. Next…find a piece of software to help you craft and send your email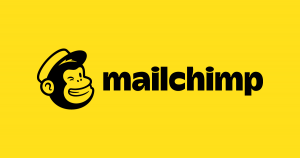 Platforms such as MailChimp can be ideal for creating and sending email newsletters. If you don't have millions of contacts to email, you'll probably find that the system is free to use, and all it takes is a quick sign up and you're in! Platforms like this are very user-friendly and not overly complicated to use.
Once you've registered, have a look round and start tinkering with a template to see what you can create. Often, the best way to learn is to go ahead and try some things out. Alternatively, there will be a Help button you can press if you need a bit of a guided tour or a companion guide you can read alongside building out your first mailer. A useful tip is to subscribe to holiday cottage letting agency newsletters for ideas.
Tools like this offer a great deal of functionality, such as being able to integrate your Google Analytics account (used primarily for monitoring traffic on your website) with your newsletter account, for example. This kind of feature means that you should be able to more easily track where any email clicks go through to – and measure any conversions where email recipients become new/repeat customers.
5. How to measure email marketing success
Monitoring how your newsletter performs over time is crucial to its success. Is a certain type of article gaining more clicks than others? If so, create more of what works and ditch those articles that don't.
Focus on these metrics when it comes to evaluating your email campaign's performance:
Opens – this tells you how many people opened your email. Aim for an average open rate between 20% – 30%.
Click-throughs/Clicked – this refers to how many people clicked on something in your email and landed on a page on your website. Your click-through rates should be in the region of 15 – 30%.
Unsubscribed – this stat tells you how many people unsubscribed from your email list.
6. Some pitfalls to avoid
Here are a few common mistakes to be mindful of. They are all things which are easy to fix/avoid – as long as you look out for them in advance!
Not using a 'GDPR compliant' list (i.e. based on 'provable' permissions)
Being overly 'salesy' in your newsletter content, not displaying enough value for the reader – what's in it for them?
Not including any links to websites within your newsletter, meaning the reader is in a bit of a dead end!
Not testing on multiple mobile devices and email clients before you send (platforms like Mailchimp will allow you to test your draft mailer before you send it to your mailing list)
Time to give email marketing a whirl?
Holding (and continuing to build up) a permission-based database of contacts is really important, as we've just covered above, but the content of your emails is just as important.  Similar to the care you take in planning any 'paid' marketing spend for your business, you should also plan your 'free' marketing activity just as carefully.
Giving email marketing the attention it so richly deserves might well bring a boost to the number of new and returning guests to your holiday rental – now, and into the future. It also allows you to build your brand and establish yourself as the go-to expert on your area.
All it takes is a small commitment of time each month, and some 'trying things out' to get your regular newsletter going.