How to Choose Holiday Rental Management Software
Reading Time:
6
minutes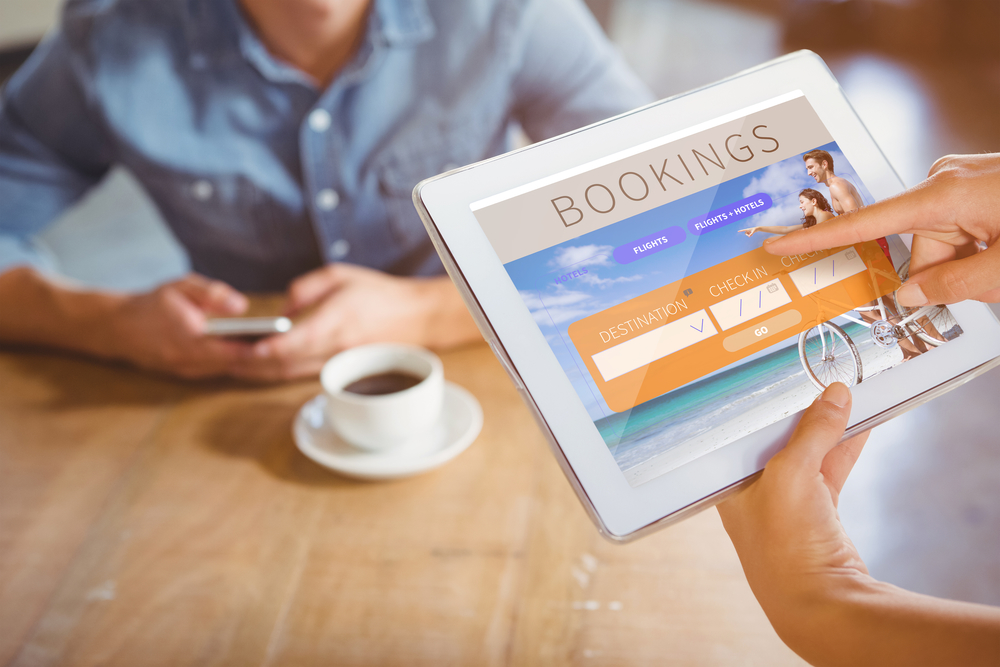 What is holiday let management software?
Running a successful holiday let can be extremely demanding, that's why anything that can make managing tasks easier and improve the guest experience better is essential.
A good property management system (PMS) can help automate tasks and streamline your day-to-day operations through a variety of features. You can manage everything from guest communication, bookings, listings, housekeeping, maintenance, payments, accounting and reports. A good PMS can save time, reduce human error and give you useful insights about how your property is performing.
With a huge range of software providers available, selecting a PMS is a major decision for many holiday home owners. In this guide we cover how to evaluate the main features, benefits and important factors to consider before choosing holiday let booking software.
Holiday rental software benefits
Saves time
One of the major benefits of property management software is that you're able to automate some of the most time-consuming and repetitive admin tasks. For example, you can send pre-prepped emails to respond to enquiries, request payment, send arrival information etc. The bonus of automation means you have more time to focus on growing your business.
Prevents double bookings
Automating bookings and using a channel manager reduces the risk of human error and prevents accidental double bookings.
Grow your business
If you're eager to increase your bookings, bottom line or expand your property portfolio, the right software gives you useful insights into your property's performance through automated reports and analytics.
Main features of holiday let software
Holiday rental management software is primarily designed to simplify the daily operations of running a holiday let, including:
Integrate with multiple listing sites
To stay competitive in the growing holiday rental industry, you've got to list your property on several booking platforms such as Airbnb and Vrbo. The more booking sites you list on, the more difficult it gets to manage your listings, bookings and calendars across all channels.
A channel manager will integrate with these sites so you can keep your calendars synchronised, distribute your listings across multiple booking platforms and sync your rates. You manage your listings all from a single dashboard. This also helps you avoid issues such as double bookings, mistakes from manual data entry, and inconsistent rates.
Guest communication
Communicating with guests is a huge part of holiday rental management. From responding to enquiries, sending payment reminders, check-in details and post-checkout follow-ups. Providing a great guest experience is only possible if you can quickly address questions and stay on top of guest communications.
Using a PMS eliminates the need for you to switch between multiple communication mediums as it allows you to communicate with your guests via one unified inbox. These messages can also be automated to be sent at pre-set dates, therefore eliminating the need to send repetitive emails.
Manage bookings from a single platform
A PMS enables you to manage availability and existing bookings from a centralised platform. You can access all the booking essentials and guest information like their contact details, booking history, special requests etc.
Simple and secure payments
Alongside online booking, you'll want to be able to take a deposit, the balance and full payments online. This makes the booking process seamless and secure for guests and it also means you can be certain that you've been paid. A PMS should integrate with payment gateways or provide you with a payment solution,
Taking payments securely online is also a huge comfort for travellers who may have concerns about booking scams.
Calendar management
A centralised reservation system offers hosts a complete view of all previous, current and upcoming bookings no matter where those bookings were made. A simple overview of the calendar allows you to identify any available dates, so you can tweak your prices accordingly.
A website builder
This essential feature allows you to build and update your own fully functional website without the need to hire a website developer. A website enables you to accept direct bookings and cut down on listing site commissions so you earn more income.
Accounting
A PMS will help you keep track of all your financial data, expenses, and profitability. You can see how much revenue you are generating and the source so you can identify your top (and worst) performers.
Task management
Task management tools enable you to assign tasks to your team members such as housekeepers or maintenance. You can communicate with your team members and keep track of who's responsible for what, and identify any outstanding or completed tasks.
Reporting
You can't manage or improve what you don't measure, and a reporting dashboard gives you an overview of how your business is performing. By creating insightful reports on occupancy, booking source, repeat guests, booking duration, lead times, bookings by month etc. you can make data-driven decisions to maximise revenue and grow your business.
How to choose the right holiday let management software
No one knows your business needs like you do and only you can decide which software has the right solutions to reduce your workload and improve your business operations, goals and objectives. Choosing holiday rental software can be overwhelming, but you must choose the right software as nobody wants to waste time, money or have to migrate to another provider in a year or two.
Here's what to look for when comparing software so you can find the best solution.
The costs
Let's face it, when most people shop around price is at the top of their checklist. Naturally, you'll need a solution within your budget, but if you are buying based on price alone then you could end up with inadequate software.
Clarify the total cost including the initial purchase cost, set-up cost, any subscription fees, booking commissions, card transaction fees, booking processing fees and any other extra charges for upgrades, additional features or adding multiple users.
Can you pay monthly or is there a discount to pay annually?
Customer support
It's essential to have a team of technical support experts who know the system inside and out who can address any issues or questions you have. Also, is there a dedicated onboarding specialist who can train you, import your data and customize the PMS?
Is there a free trial or demo?
Ideally, you should be able to have a free trial or demo before you commit. Demo a shortlist of 3-4 solutions and rule out any that aren't suitable.
Easy to use
It's essential that your holiday rental management software and booking process is easy to use. A complicated system wastes your time and could lead to costly user errors. The booking process should also be seamless for your guests or they will abandon the booking and go elsewhere.
Updates and integrations
Check to see if the PMS integrates with any software that you currently use or are looking to use in the future e.g. your listing platforms, pricing software, payment processors.
How often is the software updated? This shows the company is constantly improving and developing a more sophisticated booking system. The company blog is a good place to see if there are regular posts about product updates.
It's paramount that you partner with a software provider that's committed to staying ahead of the curve. Pick an ambitious company that grows with your business, rather than you outgrowing it.
Disaster plan
It's essential that you can access your booking data and guests can book your holiday cottage 24/7 or they will move on to your competitors. What percentage of uptime does their server have? Is there an SLA should your site go down? How often is your data backed up?
It's also worth noting that having both your website and booking software with the same provider means it could be more difficult to take your data with you should you want to change platforms. Also, if the server goes down or they cease to trade you could be left without a website or your booking data.
Make sure you ask questions about who owns your content and what happens if they decide to shut down or get acquired. Will they help you migrate your content to another platform?
Contract length
Always read the terms and conditions thoroughly to ensure there aren't any hidden surprises in the small print. How long are you tied to the contract? Is it monthly or are you committed for a year?
How easy will it be to migrate all your booking data to another platform? Always make sure the T&Cs allow the export of your data in a standardized format (CSV etc) so it's easy to switch from one system to another.
Reviews
When you're looking to commit to something as critical as booking software, you don't want to just take the company's word for it.
Check out reviews from other property managers who've used the software you are considering. Look for proof of excellent customer support and overall user experience. Look for case studies and live versions of the booking software or testimonials from hosts who have used their PMS.
Which is the best holiday rental management software?
Here's a selection of popular PMS for you to evaluate:
SuperControl
Lodgify
Freetobook
Bookster
Bookalet
Anytime Booking
To summarise
Holiday let management software is a game-changer for owners and managers. It gives you the ability to automate tedious and repetitive tasks, streamline your operations, enhance guest experiences, and maximise your rental income. And with the right software, you can have all your booking data securely in one place, making life easier for you.
The main message of this article is to research extensively before taking the next step. Analyse the features you do and don't need. Match this against what you can afford and finally choose a service provider who ticks all the boxes with regards to data security, customer support and making the booking process and management simple.
Investing in holiday booking software is one of the best decisions you could make.