How to choose a holiday cottage letting agent
Reading Time:
6
minutes
After reviewing your options between going alone or using an agency, you've made the decision to hand over the management of your holiday let to an agency. However, the task of choosing a holiday cottage agency can be a rather daunting one!
In most areas there's quite a few to choose from, but what should you look for?
The overall goal is to maximise the income which can be achieved from rentals, but it's also about forming a business relationship that works on both sides.
Here are our top tips for choosing the best agency for your holiday let.
How to find the perfect holiday letting agent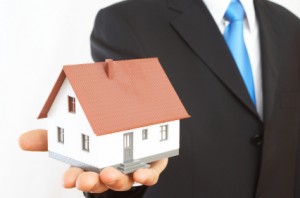 Google is a useful starting point. Search as a potential guest for phrases relating to your cottage location such as ''holiday cottage in …' or 'self catering holiday in …' Which agencies dominate both the paid (top 3/side) and organic listings?
Are they a small local agency or a national agency with many properties. A small local agency will have specialists knowledge of the area whereas a large agency is likely to have more resources (and budget) to reach a national market. Your research should conclude if one is preferable to the other.
A quick overview of the agency website should give you an idea of their success.
-How many similar properties do they list in the same area?
-Are the rental rates realistic (too low/high)?
-What are the occupancy rates?
If they have a number of similar properties in the same area as your property with good forward bookings, this is probably the best testament of good agency marketing.
However – there is more to an agency than their ability to get bookings.
What holiday let owners need to know before choosing an agency
First impressions
Trust your first impression – After meeting/speaking to the agency did you like them? Were they helpful and professional when you first contacted them? Did they answer your questions satisfactorily and without delay?
The general rule of thumb is that you need to be certain that you would want to book a holiday with this company. If you think they are anything less than perfect then you must also ask yourself what your potential guests may think.
Costs
Make sure the agency is crystal clear about costs. How much commission do they charge you for securing a booking? What services does this include – marketing, administration, cleaning, changeovers, property management? Are there extra charges? Is there a minimum annual fee? Do you have to pay in advance? And do they charge you to have your property listed with them to begin with?
When you're comparing agency fees, remember to compare like with like and bear in mind that a cheaper agency may turn out to be more expensive in the long run – you usually get what you pay for. While a full-service agency might charge more commission, they might also save you a lot of headaches by providing a high level of guest service.
How will you be paid, when the booking is made or after the rental has taken place?
Contracts
Owner Contract: Ask to see the contract you would sign with the agency and read it carefully. Is it flexible to allow for changes in circumstances? How long is it valid for and can you opt out easily (and without charges) before the expiry date if you want to?
Guest contract: Ask to see the contract or Booking Terms the agency would sign with the guests on your behalf and read it carefully. Does it protect your interests and your property?
Occupancy over profit
Beware of agencies who market rental rates that are significantly below their true market value. They may sell more weeks and have high occupancy levels but this usually means lower income for more work.
If the agency was letting at a higher realistic rental rate, they'd achieve the same revenue letting less weeks, plus you would avoid changeover, (commissions) and running costs. A lower occupancy level can yield a better return for less work.
Marketing
Next, take a good look at the agency's marketing strategy and how professional they look online.
Do they have a modern, mobile-friendly website? How are the properties presented? Does each one include professional photos and well-written content? Do the holiday lets look appealing? Can you easily see what the property's like, where it is and what it costs? Would you want to stay there? Can you book online?
Then go and find out if the agency has a social media presence (Facebook, Twitter, Pinterest etc.) A good agency should be making use of social media – a great business tool to reach the rental market and stay in tune with what travellers want.
Track record
Another great tip for helping you choose a property management agency is to contact other holiday let owners and ask their thoughts about the management company you are thinking of using – this should give you the best recommendations (and may also highlight the agencies to avoid!)
Then take a look at company statistics – how long has the agency been in business? How many clients do they have? What's their booking record? But bear in mind that high occupancy at any price isn't necessarily your goal, because you can earn more money with fewer bookings at a higher price.
And lastly, do a quick search for the agency on Google and review sites like Tripadvisor or Feefo to see what kind of feedback they have and if they have won or been shortlisted for awards.
Managing guests
Ask the agency how they screen guests, for example to avoid stag and hen type bookings. Do they have a norm about which guests they accept or decline, or do they just pack them in? What do they do about problematic guests, and do they hold a security deposit on your behalf in case of breakages?
How do they deal with guest complaints and maintenance problems during a rental?
Website review
Visit the agency website and see if it's easy to navigate. Is the search facility good? Could you easily see if the property was booked? Is it updated regularly?
You should also go most of the way to making a booking, which will allow you to experience just how easy it is going to be for clients to book your property – the easier, the better!
Customer service
Carry on pretending you're a guest and call the company with a couple of queries about properties. Are they helpful? Could they answer your questions? Did they seem to know the property and area well? Did they convince you to book?
And what about out of office hours – is there someone available to answer the phone 24/7?
Call the office out of hours, how soon does someone get back to you?
It's your property
You might be putting the management in an agency's hands, but the property is still yours. Will the agency allow you to stay there whenever you like or are you restricted to off-peak periods? Can you market the property yourself through other channels or do they demand exclusivity? If they insist on handling all bookings, can they demonstrate a good track record of weeks booked each year?
Having your holiday property managed by a professional and well established management agency can be an absolute Godsend, allowing you to pass over all the hassle of running a rental business. But it pays to do this careful research in advance so you know exactly what you are getting into, and what both sides can expect from working together.
Key questions to ask an agency:
What are the costs? e.g. start up fee, commissions, photos, brochure, a charge to inspect, annual charge etc. including VAT.
How long is the contract?
Is there a fee if you terminate your contract early?
When will you be paid?
How will they market your property? Listing sites, adwords, social media, print, pr, remarketing?
What income/occupancy rate do they estimate? 20 to 30 weeks per annum is the average.
Are you free to use your cottage as you wish and get your own bookings?
Do they ask for exclusivity as the only letting agent?
How quickly will your property be live on the website/marketed?
Will they take pictures (charge you?) do you keep copyright?
How are enquiries dealt with out of hours?
Do they have a reservation systems that allows online booking 24/7?
How do they screen guests?
Do they charge guests a booking fee?
How do they manage feedback from guests, deal with complaints and damage?
The relationship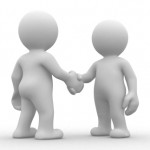 The quality of the relationship you have with the letting agency is just as important as net profit. A professional holiday property management agency can be an absolute Godsend. Using a good agency allows you to avoid all the hassles of running a holiday rental and concentrate on what's important – whether that's other work or family.