The Ultimate Guide to Hiring a Holiday Home Letting Agency
Reading Time:
8
minutes
So, you're thinking about hiring a holiday home letting agent. This probably means one of two things: either you've realised you don't have the time to run your rental as well as you'd like. Or perhaps you've realised it takes a lot more expertise than you've got for your holiday home to reach its full potential.
But the task of choosing a holiday cottage agency can be a rather daunting one! In most areas, there's quite a few to choose from – so what should you look for?
The overall goal is to maximise bookings and profit which can be achieved from rentals, but it's also about forming a business relationship that works for both sides. You need a property manager who understands your needs and is willing to go the extra mile to ensure that you and your guests are satisfied.
Here are our top tips for choosing the best agency to manage your holiday let.
How to find the best holiday letting agent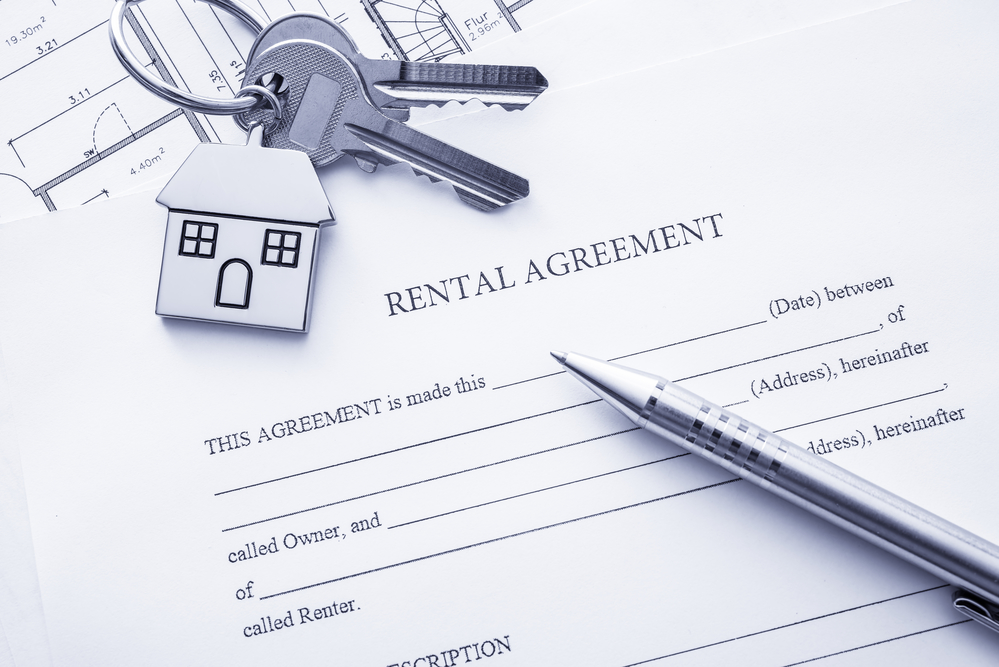 Google is a useful starting point for your research. Search as though you were a potential guest looking for a holiday cottage in your location. Use search phrases such as ''holiday cottage in …' or 'dog friendly cottage in …'
Which agencies dominate both the paid positions and the regular search results?
Are they a small local agency or a national agency with thousands of properties? A small local agency is likely to have specialist knowledge of the area whereas a large agency is likely to have more resources (and marketing budget) to reach a national market. Your research should conclude if one is preferable to the other.
In general, a quick overview gained by looking at a potential letting agency's website should give you an idea of their success. Pay particular attention to:
– How many similar properties they list in the same area
– Whether their rental rates seem realistic (too low/high)?
– The occupancy rates
Do they manage several similar properties in the same area as your property with good forward bookings? This is probably the best testament of the fact they're providing a good standard of agency marketing.
However – there is more to a letting agency than just their ability to get bookings…
What holiday home owners need to know before choosing an agency
First impressions
Trust your first impressions. After meeting/speaking to the holiday letting agent, did you like them?
Were they helpful and professional when you first contacted them? And did they answer your questions satisfactorily and without delay?
The general rule of thumb is that you need to be certain that you would want to book a holiday with this company. If you think they are anything less than perfect, then you must also ask yourself what your potential guests may think…
How much management fee does the holiday letting agent charge?
Holiday let management agencies typically charge fees ranging between 20% to 50% depending on whether they just advertise the property, take the bookings and collect the money or fully manage the property.
Make sure you get a crystal clear idea about agency costs:
How much commission will they charge you for securing a booking?
What services will this include – marketing, administration, cleaning, changeovers, property management, call-outs?
Are there any extra charges?
Is there a minimum annual fee?
Will you have to pay anything in advance to have your property listed with them?
How will you be paid? When a booking is made, or after the rental has finished?
When you're comparing agency fees, remember to compare like for like, and bear in mind that a cheaper property manager may turn out to be more expensive in the long run. In this industry, you usually get what you pay for!
Whilst a full-service letting agency might charge you more commission, they might end up saving you a lot of headaches and hassle by providing a high level of service for your guests and getting the best return for you.
Contracts
Owner contract: Ask to see the contract you would sign with the agency and read it carefully. Is it flexible to allow for changes in circumstances? How long is it valid for and can you opt-out easily (and without charges) before the expiry date if you want to?
Guest contract: Ask to see the contract or booking terms the guest would sign with the agent and read it carefully. Does it protect your interests and your property?
Pricing – be wary of occupancy over profit
Beware of agencies who market rental rates that are significantly below their true market value. They may sell more weeks have high occupancy levels and generate more income, but this usually means a lower bottom line, more work, wear and tear.
If the agency was letting at a higher realistic rental rate, they'd achieve the same revenue letting fewer weeks, plus you would avoid commissions, changeover and running costs. A lower occupancy level can yield a better return for less work.
All in all, you want to be assured that your managing agent has their finger on the pulse when it comes to analysing pricing trends and market conditions, so they can deliver more bookings and increased profit. It's almost a science, and with so many factors to weigh up – from location to season, the local competition, features and size of the property… you need an agent who has a proven track record doing it successfully for others.
Marketing expertise
One of the reasons to hire an experienced holiday cottage letting agent, is to gain access to their marketing expertise.
Take a good look at the agency's marketing strategy and how professional they look online.
Do they have a modern, mobile-friendly website that's easy to navigate?
How are the properties presented – are they visually appealing?
Does each one include a catchy headline, professional photos that showcase the property's best features, engaging content that describes the property's unique selling points and helpful guides on local attractions for guests?
Can you easily see what the property's like, where it is, availability and what it costs?
Would you want to stay there?
How easy it is book online?
Then, go and find out if the agency has a social media presence (Facebook, Twitter, Instagram, Pinterest etc.). A good agency should be making use of social media, as it's a great business tool to reach the rental market and stay in tune with what travellers want.
Pay attention also to whether they create, detailed listings on portals for travellers wishing to book a place to stay – so Airbnb, HomeAway, Booking and so on. A tick in that box means you know they are thinking of every option to market the holiday homes on their books.
What's their unique selling proposition



The most successful property management companies have a unique selling proposition that sets them apart from other letting agents. How can the agency create a 5* guest experience at your rental to help you go above and beyond for guests, so you get positive reviews, referrals to friends, and returning guests?
Can they:
Offer concierge services such as scheduling excursions, in-house spa treatments, services, access to a personal chef, food delivery services or making dinner reservations on behalf of your guests.
Provide small gifts for guests that surprise them.
Offer discounts for local attractions to your guests.
Ensure everything is always in good working order e.g. oversee hot tub maintenance and provide firewood to guests.
Provide you with detailed reporting along with suggestions for improvements and any maintenance due.
Utilise technology to help you stay ahead of the competition. Do they have a concierge app which provides guests with local recommendations as well as practical information like how to work the TV, what the Wi-Fi code is, or where to find restaurants nearby?
Proven track record
You can gain some wonderful insight from reviews and references. Any reputable agency will have no trouble providing you with a few references who you can ask what it's like to work with the agency.
Another great tip for helping you choose a property manager is to ask other holiday let owners their thoughts about the management companies you are thinking of using. This should open up some conversations about recommendations (and also highlight who to avoid!).
Online forums and Facebook groups have become an invaluable digital meeting place for people to ask questions, make observations and start discussions with their industry peers.
We'd recommend that you take a visit to the Lay My Hat forum, and have a look around at any relevant threads relating to choosing a managing agent. It's the place to go for honest advice and opinions if you're a holiday home owner. You can ask forum members about their experiences – good or bad – with agents you might have on your shortlist.
Then take a look at company statistics and PR – how long has the agency been in business? How many clients do they have? Are they growing?
Lastly, do a quick search for the agency on Google and review sites like Trustpilot or Feefo to see what kind of feedback they have and whether they have won or been shortlisted for any awards.
If there are negative reviews, are they a result of the property manager's skills? If it's things like 'dirty property' or 'bad communication' then that's not a good sign.
Managing guests
Any agent you choose will, by default, become a representative of your business, so it's therefore critical that you know any company you choose to manage your guests will hit the ground running and leave a great impression.
Ask the agency how they vet guests to ensuring you are only renting to best people (to avoid stag and hen type party bookings)
Do they have a strategy about which guests they accept or decline, or do they just pack them in to get the booking?
What do they do about problematic guests?
Do they hold a security deposit on your behalf, in case of damage or breakages?
How do they deal with guest complaints? Who takes the blame when something goes wrong – is it you?
Do they have processes and protocols in place if the unusual or unlikely were to occur during your guests' stay?
How do they deal with any maintenance emergencies during a rental?
Customer service
If you're feeling brave, carry on pretending you're a guest, email and call the company with a couple of queries about properties (this is similar to 'mystery shopping', where the target business doesn't know who you are).
Are they helpful? Could they answer your questions promptly and professionally? Did they seem to know the property and area well? Did they convince you to book?
And what about out of office hours – is there someone available to resply to enquiries 24/7? Call the office out of business hours, how soon does someone get back to you? People need to be on hand to both assist your guests and/or assist you 24/7 should any unexpected situations arise. For example, if a guest loses a key.
Questions to ask before you hire a holiday home letting agency
What are the costs? e.g. start-up fee, commissions, photos, brochure, a charge to inspect, annual charge etc? (don't forget the VAT!)
How long is the contract?
Is there a fee if you terminate the contract early?
When will you be paid?
How will they market your property? Holiday rental websites, AdWords, social media, print, PR, mailers?
What income/occupancy rate do they estimate? (20 to 30 weeks per annum is the average)
How will they price your rental?
Are you free to use your cottage as you wish and get your own bookings?
Do they ask for exclusivity so they're your only letting agent?
How quickly will your property be live on their website – and promoted?
Will they take pictures (is this an extra cost?) and do you own the copyright?
How are enquiries and emergencies dealt with during out of hours?
How do they screen potential guests?
Do they charge guests a booking fee?
How will they create an 5* guest experience at your holiday home?
How do they manage feedback from guests/deal with complaints and damage?
What makes them different from the other property managers you could hire for your property? Ask for examples of how they've gone the extra mile for other clients.
Will they send you regular status reports for your property?
Do they employ their own cleaners or outsource? (a dirty property it's the number one guest complaint and will cost you dearly). Will they send the same cleaners to your property to ensure consistency. Do they randomly quality check cleanings?
Building a relationship with your chosen agent
The quality of the relationship you have with the letting agency is just as important as your net profit. If you find a professional holiday home management agency that works well for you and delivers on their end of the bargain, it's in both your interests to keep the mutually beneficial working relationship going.
Using a good agency can be an absolute godsend. They can deliver a better ROI (return on investment) than you could potentially obtain on your own, plus it allows you to avoid all the hassles of running a holiday rental and concentrate on what's important – whether that's other work or family.