Holiday cottage welcome pack ideas to wow your guests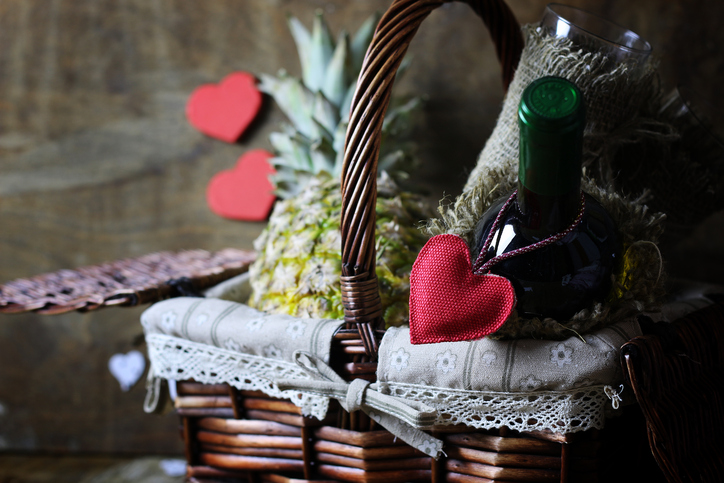 The care you take over welcoming your holiday cottage guests could be one of the most powerful tools in your arsenal of customer service and marketing assets. You never get a second chance to make a first impression.
Self Catering holidays have moved on a long way from being the main-stay of families who can´t afford to go to a hotel; experienced world travellers are now making a conscious decision to book a holiday rental for the freedom and flexibility that it offers. But does that mean these guests have left their high standards at home? No way!
Today´s holidaymaker has high expectations, and they demand a level of quality that easily matches the fabulous hotels stays they have enjoyed in the past.  And if you think about it, one of the best bits about a holiday is that very first time you step inside your accommodation in anticipation of how it´s all laid out, the décor, and what kind of welcome you are about to get.
Under promise – over deliver
If you've ever received an unexpected extra touch on arrival in a hotel, like being offered a glass of prosecco by the concierge while you check in, or finding a plate of fresh fruit or a bottle of wine in your room, or even just a handwritten note from management, you will know that it puts a smile on your face even if the room is not the best in the world!
So how do you create a 5* hotel experience and replicate this warm welcome for your holiday cottage guests? Well, we think you can do it even better!
As with any holiday provider, you have to expect that your guests will be arriving tired, stressed and probably hungry. So one of the most thoughtful things you can do is to offer a carefully put together welcome hamper, complete with a handwritten note to welcome them to the property.
The definition of "carefully put together" is where your creativity really can run wild, and savvy owners can turn this seemingly simple customer service gesture into a real "wow" factor to impress your guests.
Here are some ideas of what you might like to include in your welcome hamper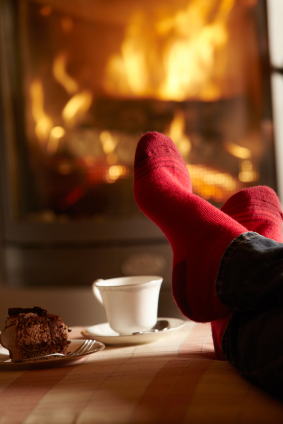 If you are running a high-end and luxurious rental with a premium price tag, your welcome pack/gift should form part of your marketing angle, and be factored in to your pricing accordingly.  For such properties, think luxury touches such as chilled Prosecco on arrival, custom chocolates and a selection of Haagen Dazs in the freezer.
Consider who is in the party – are there children, and if so what would really delight them on arrival? The quickest way to impress Mum and Dad is to enthral the kiddies, so what will really make them happy? Maybe some funky sunglasses, a teddy or a magic colouring mat.Quick tip: if you go for food items here, always choose organic, free from colouring and flavourings.Market your rental as dog friendly? Then provide treats for canine guests.
You may want to tailor your welcome basket to suit the time of day are they are arriving.  Night time arrivals might appreciate something they can make quickly for supper, or some herbal teas/hot chocolate to help soothe stressed travellers to sleep (or a nice bottle of red should do the trick!)Evening arrivals might also love having their first morning´s breakfast sorted out for them so they don't have to rush straight out in search of food on an empty stomach, while lunch time arrivals might prefer some fresh salad or a box of your home grown herbs and veg to get their first evening off to a great start.What you choose to include in your food hamper should vary depending on the type of guests you accommodate. If you're renting out a 1 bed apartment for couples, it's not necessary to go all out. Something as simple as tea/coffee/milk, bottled water, fresh bread & butter, eggs, biscuits, cheese or jam may be enough.

Regardless of the arrival time, a home baked cake is always appreciated!

A really popular trend in UK farm cottage rentals is to include some local artisan type products to showcase the area and what makes it special.  There is no reason why overseas property owners cannot follow this same standard with some of the delicious local ingredients you can buy abroad.  Whether your guests are conscious followers of sustainable tourism or not, they will certainly love getting to know your region that little bit better.For added sustainability brownie points, be sure to tell guests a little about the ingredients and encourage them to buy more from the source.  For an example of a holiday property that really gets the value of a good welcome pack, see what they are doing at Blakelow Cottages.
From your correspondence with guests you may know they are celebrating something special — birthdays, honeymoon, anniversary etc. Leave a card, some fresh flowers or a bottle of wine to celebrate their special occasion.
Many guests will do their grocery shopping online. Include the contact details of the local supermarket which does home deliveries so guests can arrange for their shopping to be delivered to your holiday home when they arrive.Maybe go that extra step by asking your guests if they'd like you to arrange any special supplies in advance.

Better still, support your local village shop by setting up a pre-arrival guest grocery delivery service with them. Ask local suppliers for free samples that you can give to your guests in exchange for promoting their product e.g. honey, jams, olive oil or wine.
So what about non-food ideas?  
Here is where you can be really creative and score a branding home-run for your rental.
Leave a handwritten note on a compliments slip with your logo and contact details, together with a special advance booking offer for next year on the back.
Prepare an "essentials" list of all the places you bought the supplies from, with directions to the local supermarket, delicatessens and a good bakery so they can very easily get stocked up and settle in for a relaxing stay.
How about a carefully chosen gift they can take home so they special memory of their holiday? A candle of essential oils, chocolates, a mug, teddy or some comfy socks.
Have some special postcards made up for them to send family and friends (with a discount) Include your logo, a photo of your property/view and contact details (social media, website, telephone).
Include a soft toy who is ready to greet children as they arrive at your cottage or a gift for each of the children – you can get gifts made up easily and cheaply using a site such as cafepress.com or seek out a local supplier to make it extra special.
Work with local suppliers to include their free samples and gifts in return for promoting their product – do you live near an olive oil or wine producer?  Is there a theme park or spa nearby where you can get some discount vouchers?  Do some brainstorming and you will be sure to find some creative ideas here.
Presentation counts. Invest in a hand woven basket or wicker hamper you can present the treats in each time you have new guests.
Making just a little bit of effort with your welcome hamper can reap huge rewards by making a good first impression, and if the personal touch lingers with a take-home gift then it helps to leave a lasting impression on your happy guests.
What Would Make You Feel Welcome in a Holiday Cottage? Add your suggestions in the comments.