Electrical Safety Advice for Holiday Let Owners
Reading Time:
9
minutes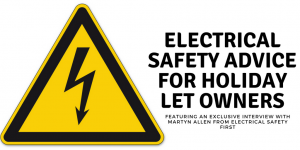 As a holiday let landlord you must keep your property and guests safe, ensuring that all electrical appliances, circuits and fixed installations within the property are safe. Faulty electrics can result in serious injury, death or fire. If you fail to maintain electrical installations and appliances you could be held responsible.
According to leading electrical safety experts,   53.4% of all accidental domestic fires in the home (in England alone) were caused by electricity, with 58% of electrical fires beginning in the kitchen, and 71% of electrical fires, in general, originating from a faulty appliance.
The constant influx of guests using appliances in your holiday homes will increase 'wear and tear'. Guests may even misuse appliances and operate with less care than if it was their property.
It's therefore essential that you take reasonable steps to check your holiday property's electrics regularly and inform guests about how to safely use electrical appliances. This allows you to act and put preventative measures in place before any appliances become a danger to your home and, most importantly, your guests.
We teamed up with Electrical Safety First — a leading UK charity that aims to educate people on the importance of electrical safety — and asked them what every holiday cottage owner needs to know about electrical safety.
We spoke to Technical Director at Electrical Safety First, Martyn Allen , who shares some helpful advice on how to keep your holiday let and guests safe.
I have updated any stats that were in the article from Electrical Safety First with the latest data from their website.
I have checked all the links here, and also that Martyn Allen is still in post etc.
Ask the expert – electrical safety faq's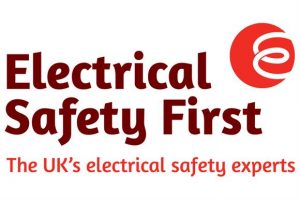 Q1. What are the main risks that homes face when it comes to electrical appliances?
In 2018-19, over half of all accidental domestic fires in England were caused by electricity, with 14,186 incidents — of which 6,594 were down to misuse of an electrical item.
Nearly three-quarters of these (10,111) were caused by electrical appliances.
Q2. How often should electrical appliances be checked?
At the very least electrical appliances should be inspected and tested at the same time as having the fixed electrical installation checked — so at least every five years for a formal test, and every six months (or annually) for a visual check.
Our Best Practice Guide, Number 6: Portable and stationary appliance testing in private rented accommodation offers more advice.
Q3. Which appliances pose a particular risk?
Domestic electrical white goods, such as dishwashers, tumble dryers, and fridge-freezers are one of the leading causes of electrical fires in England.
In 2018-19, 2,334 fires were caused by white goods.
Our microsite, www.whitegoodsafety.com, offers some simple advice to help you keep the white goods in your holiday home safe.
Q4. What appliances do homeowners often neglect?
As I've just mentioned above, white goods are one of the leading causes of electrical fires, but the reality is that, if not used carefully, any electrical item can put you or your guests at risk. For example:
Be careful to avoid charging phones and other devices under pillows.
Always switch hair straighteners and electrical beauty products off immediately after use, and store them in a safe place.
Ensure that you have plenty of sockets in your rental properties so that visitors do not need to use adaptors to plug in their appliances and gadgets.
28% of UK adults have bought and used a cheap, unbranded charger. This rises to 45% when we look at 18 to 24-year-olds. (Source: Electrical Safety First)
Q5. What are the main signs of a damaged or broken appliance?
There are some obvious things to look out for. If an appliance starts to make a strange noise, is running hotter than usual or you can see smoke coming from it, stop using it, unplug it, and contact the manufacturer or a qualified repair technician.
You should also regularly check plugs and sockets for damage, burn marks, sounds of 'arcing' (buzzing or crackling).
Fuses blowing, and circuit-breakers tripping are also a sign of faulty appliances.
Q6. How can you check whether a product has been recalled?
If you are concerned that a product at your holiday let has been recalled, you can visit the Electrical Safety First website and use our product recall checker.
It lists all electrical recalls dating back to 2007, and you can search by product category, brand name or year (or enter your own search terms).
If you are concerned about a product that doesn't appear on the list, you should stop using it and contact the manufacturer.
We also recommend that you register any appliance that you provide in your holiday cottage – so that if there is a problem with the product, the manufacturer will be able to contact you.
The easiest way to register your product is to go online to the Register My Appliance website, which includes links to all of the major manufacturers. It should take you just a couple of minutes to register your product.
You'll usually need to enter:
The brand name
The model (usually either a name or a number)
The serial number
The date of purchase (or as near to it as you can remember)
Q7. What are the risks for holiday rentals that aren't occupied for long periods?
All electrical installations and appliances will deteriorate with age due to several factors, including wear and tear, damage, and even misuse.
Holiday homes that are not used for long periods might also suffer the effects of damp as well as possible attacks from vermin (e.g. rats), which may go unnoticed for many months.
These effects can lead to the increased risk of electric shock and fire, so regular visual checks should be made to help identify and reduce these risks.
Q8. How can holiday home owners who don't live near to their property take precautions?
If you are not living near to your holiday home, we would advise you to get a registered electrician to check the electrical installation on at least a five-yearly basis, as well as having them check the appliances provided in your holiday let once a year.
Q9. What warnings or instructions would you suggest owners leave for their guests when it comes to electrical safety?
Make sure that the manufacturer's instructions are available for all the appliances that you're providing in your holiday rental. Also, ask guests to report any problems to you, so that you can deal with them as quickly as possible.
Thanks to Martyn at Electrical Safety First. Check out the website for more tips and advice.
I included this thinking it could be highlighted / made bigger when published. It's a related stat I found!
Electrical safety requirements for holiday let landlords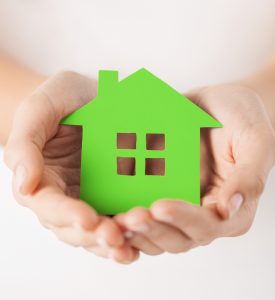 The Electrical Equipment (Safety) Regulations 1994 require, among other things, that all electrical equipment supplied "in the course of business" is safe.
The regulations apply to anyone who supplies electrical equipment to customers and applies equally to new and second-hand electrical equipment.
For your property's electrical equipment to be regarded as "safe", there should be no risk (or only a 'minimal risk') that the equipment will in any way cause death or injury to any person, or cause damage to the property.
Electrical equipment maintenance
To be sure that the electrical equipment in your accommodation remains safe, you are strongly advised to have it checked and serviced regularly by a registered electrician (e.g. NICEIC registered).
Take a look at the HSE's (The Health and Safety Executive) website for more information, and download their free electrical safety and you guide. It offers helpful advice and guidance about how you should go about checking your holiday lets electrical equipment.
Obtain an electrical safety certificate
Having your property inspected by a qualified professional (it is recommended that the maximum timeframe between inspections is five years), and receiving a certificate from them to confirm things are in order provides further proof that you're demonstrating your duty of care as a holiday home owner.
Holiday let PAT testing
Portable Appliance Testing (PAT) is an examination of electrical appliances that checks for potential defaults that are not obviously visible.
It's recommended that appliances are checked every year. When they are checked, PAT test labels are added to items, stating the date they were tested, and this ensures there is a clear record of when testing was last carried out.
You may already know that, when you let your holiday home via an agency, they'll often require proof of PAT testing before they go ahead with advertising your holiday rental.
Duty of care
As a holiday home owner, you must ensure that all electrical appliances, circuits, and fixed installations within your property are safe.
This is according to both the Occupiers' Liability Act 1957 and Occupiers' Liability Act 1984, where it's stated that the person who controls the premises (the "occupier") is liable for the physical safety of everyone who comes onto the premises.
As an occupier, you have what is known as a 'duty of care' to your customers (and any other visitors to your property), and must make sure that the premises are reasonably safe for the purpose for which customers were invited to use them.
Your duty of care applies to guests, employees, and contractors coming into your property.
The best way to demonstrate that you are complying with electrical safety requirements is to take a proactive approach and have a qualified electrician ensure that your holiday lets electrical items are safe by PAT testing them.
Make sure you're using RCDs
Since July 2008 the BS 7671:2008 made it a requirement for circuits in new or rewired homes to include a residual current device (RCD). If this applies to you, you should already have RCD monitors for your electrical devices and appliances installed. RCDs mean that if something should go wrong with the flow of electricity, your electrical item will shut off automatically — thereby preventing any harm coming to you or your guests.
If your property falls outside of the requirement stated above, you should still strongly consider employing the use of RCDs in your holiday property. In particular, installing RCDs in damp areas like a kitchen or bathroom (at the very least) is a very good idea.
Note: You'll need to test your RCDs regularly by pushing their "test" buttons. It is a task you can even add to your changeover checklist.
Carry out regular visual inspections
As part of your risk assessment it is good practice that, at each changeover, you, your housekeeper, or maintenance team carry out a visual inspection of each appliance to check for any damage or faults — reporting, replacing or repairing them if needed.
Look out for the warning signs of electrical problems such as:
Damaged/fraying cables
Plugs or sockets that feel hot to touch
Burn marks or cracking on plugs, sockets or surfaces
Occurrences of tripping
Flickering lights
Burning smells (from appliances or wires/wiring)
The build-up of fluff in tumble dryer filters
Make sure that you keep a record of anything you notice so that you can demonstrate that you are meeting your duty of care as a holiday let owner.
Purchase electrical items and appliances from a credible supplier
You should always buy new appliances from a trusted retailer, ensuring it comes with a warranty and following the user instructions provided closely.
As advised by Electrical Safety First above, you are strongly encouraged to register your electrical appliances so manufacturers can contact you if there's a problem with your electrical appliance.
According to Electrical Safety First, the success rate of a product recall in the UK is only around 10%-20%, due primarily to manufacturers not being able to contact consumers directly about a safety problem with their products.
Position electrical items sensibly
Never place any electrical appliances in the bathroom/s of your holiday let.
You should also place fridges and freezers away from cookers, radiators, and out of direct sunlight (the heat would mean that your appliances would have to work harder to maintain their required temperatures).
Also, ensure that any electrical cables are safely tucked away and out of reach (especially of children who may be staying at the property).
Communicate with your guests
If there is a specific potential electrical danger or hazard, then it must be highlighted to all of your guests.
You can include the following reminders about the following in a welcome/information pack for guests, and/or put signs up by certain appliances/in certain rooms:
Turn appliances off at night and when out of the holiday let
Don't overload washing machines, tumble dryers or dishwashers
Don't overload sockets with too many appliances — especially for appliances with a high electrical current rating (kettles, irons, heaters, etc.)
Keep storage heaters clear of obstructions and do not use them to dry clothes
Do not attempt to use any electrical items in the bathroom
Take out suitable insurance
Although taking out specialist holiday letting insurance that covers perils such as fire and public liability for injury to third parties, it's no substitute for adequate safety checks.
As part of your insurance contract, you have an obligation to mitigate the risk of claims. Should there be an accident or injury in your holiday rental, having evidence that you have made every effort to keep your guests safe will help with the claims process.
To summarise
Damaged, faulty or misused electrical equipment is one of the biggest causes of accidental house fires in the country. Some of these incidents unfortunately result in fatalities.
There are several steps and measures you must put in place to comply with UK laws, and protect your guests and visitors (including any employees).
Besides the legislation you need to comply with, there are many other sensible precautions you can take to ensure your holiday let is electrically safe.
Holiday home owners can't afford to be complacent where electrical safety is concerned. If you fail to provide a safe environment, you're not only putting your property at risk, but also your guests.
Having a procedure for checking electrical items helps ensure you are meeting your duty of care, the legal requirements, and that guests remain safe during their stay at your holiday home.
Useful information and related resources
Health and Safety Executive Guidance
Visit Britain resource: Know your legal obligations
Electrical Safety First website