How To Successfully Manage Your Holiday Let Remotely
Reading Time:
9
minutes
When renting out your holiday home, one of the most stressful aspects can be wondering how you are going to deliver a 5-star guest experience and manage your property, especially if you don't live nearby or a lockdown is preventing you from visiting.
Not to worry – there are a huge amount of tools to help run your holiday rental efficiently without actually being physically present. Plus, they can even reduce the workload!
Whether you're already a host or looking to get started holiday letting, here's a simple guide that will help you manage your Airbnb/holiday let business remotely.
Key management: self-check-in and check-out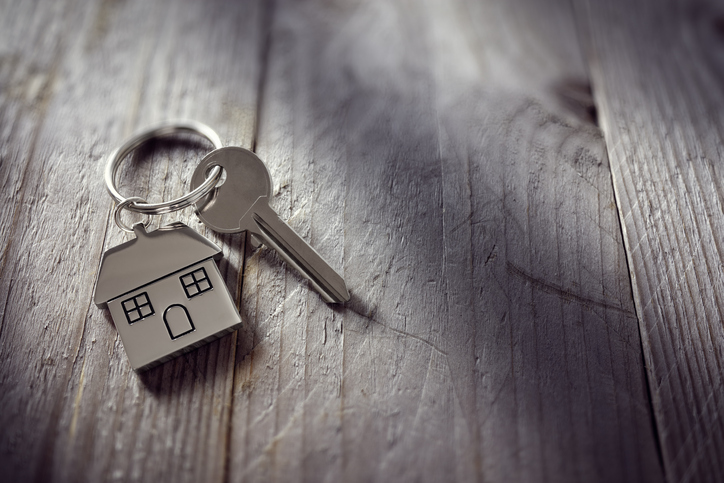 Covid-19 has required the hospitality industry to adapt to social distancing and having systems in place so you don't have to greet your guests upon arrival and departure. These solutions also avoid hassle and stress if guests are arriving late or have a delay.
Key safes
If someone isn't available to meet guests in person, then an inexpensive way of getting keys to guests (and access to your rental no matter what time they arrive) is by using a combination key box. They are essentially a lockbox that is securely fitted to your property. All guests have to do is punch in a code or combination which opens the safe box with the key inside.
However, one potential problem is that guests may leave your 'secure' code on full view once they open the box. Codes have to be set manually and owners who don't visit frequently probably won't change the code regularly. This could leave your property vulnerable to burglars who know the code if the same one is used for upcoming rentals.
You will need to check with your insurance policy as to whether a key safe is acceptable. There may be specific warranties that you have to adhere to, such as changing the code after each rental, otherwise, a theft claim could be invalidated.
Managing key drops and lost keys are one of the most troubling and time-consuming parts of holiday property management. But there is an alternative…
Smart locks
Smart locks make the check-in process easier, eliminate problems such as key drop-offs, getting locked out, unauthorised access and help you keep track of who comes and goes.
They allow guests to unlock your door when a wireless signal (often via Bluetooth or WiFi) is received from an authorised smartphone using a temporary code that you generate with an app.
You can remotely authorise access to different smartphones for a set period of time. This way you can limit the guests ability to unlock the door to the duration of their stay or allow tradesmen into your property for however long they need access.
You can also log who's entered and exited. This allows you to control and monitor who is in your house from anywhere or it can alert you of intruders.
The main issue with smart locks is the assumption that all your renters will have smartphones or if a guest's phone runs out of battery. In reality, it's not a problem as doors can still be opened with a traditional key or by the owner remotely.
Hidden (or not-so-hidden) keys
It's not uncommon for hosts to simply hide their keys, after all, it's an old method which works. But it's not the most secure method.
By leaving a key under the doormat or flower pot you take the risk that anyone (even burglars) can locate the keys to your property and enter easily. It could also invalidate a theft insurance claim.
Each of these options enables you to give your guests access to your property without having to physically be there. Just make sure to leave clear instructions so your guests know exactly how to gain access. That way you won't be faced with any infuriated guests who are frantically trying to get into the property.
Use a property manager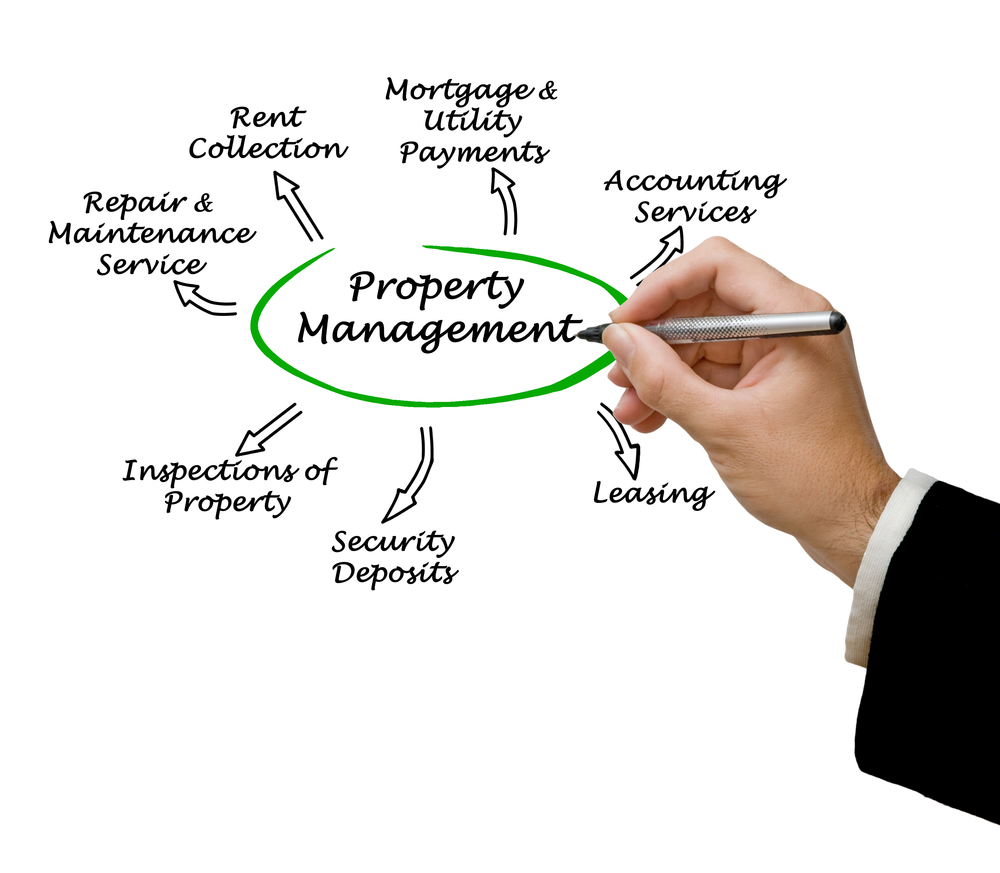 Unless you want to manage the day to day running of your Airbnb or holiday rental from afar (or you know someone reliable and trustworthy that is prepared to take on the challenge), then the best way is to use a property management company/holiday cottage agency.
Each company offers a different type of service, but a typical property manager will be responsible for:
The check-in & check-out process
Laundry, housekeeping and replacing amenities
Maintenance, repairs and emergency contact for guests during their stay
Checking for damage
Marketing and administration of your bookings
All customer queries and guest support are dealt with
Ensuring your property meets holiday home legislation
Although this sounds like a great deal there are some drawbacks. The entire process is in the agencies hands, which means you'll have little input into the type of bookers or rental price. Some agencies reduce the price to entice more guests.
However, more guests don't necessarily mean more profit. More guests lead to higher utility and turnover costs. Plus, in their eagerness to get bookings, they may not vet guests as thoroughly as a property owner would. This means there is a higher risk of damages, wear and tear.
Your revenue could also be hit by the agency fee. Agencies typically charge between 15 – 40% per booking which is a huge chunk out of your profit. The final issue which may be the straw that breaks the camel's back is your restrictions. The agency could prohibit you from self-marketing your property and restrict when you can stay in your property.
Naturally, a property manager would be a costlier option compared to managing everything yourself. However, going with an agency does have its benefits. It might save you lots of time and headaches, plus you will have access to professionals who can effectively manage your property.
If considering an agency, ensure that you fully vet the business. Look at reviews, check all the t's & c's and establish how often you can use the property.
Here are some tips on how to choose a holiday cottage letting agent.
Hire a housekeeper or cleaner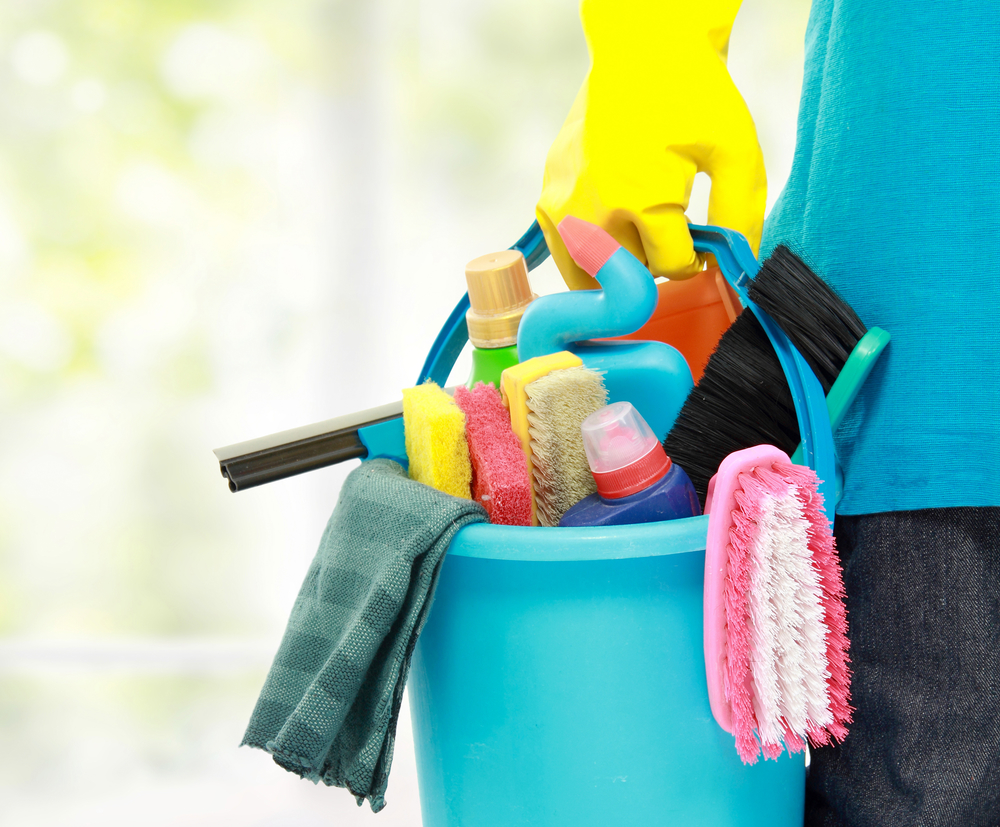 If you want to handle the bookings and admin yourself, but not the changeovers, then you'll need to hire a housekeeper or cleaner.
It's essential, especially during covid times, that changeover tasks such as disinfecting and cleaning is first-rate. The time and money you invest in good housekeeping will be one of the best investments you make to maximise the success of your holiday let.
Any negative reviews about a dirty property will have a serious impact on bookings.
It's imperative that your cleaner(s) conduct a thorough clean of your property. Here is a useful changeover checklist and Covid cleaning tips with details of the tasks that should be undertaken.
It's important to use a cleaning service that specialises in short-term rentals because they know exactly how to prepare a rental for new guests.
To ensure cleaning is to your satisfaction and all tasks are complete, use a cleaning checklist or a cleaning app such as Properly. The tool enables you to organise tasks and give visual instructions to your cleaner with photos of items or areas you want cleaning and staging.
Your cleaner can also use the tool to report any damage so it can be fixed, and the cost deducted from your guest's security deposit. They can also report if any toiletries, linen or supplies need replacing.
Additionally, you can also find and hire experienced cleaners using Properly. They're called Community Service Providers and they have used Properly with other clients in your area.
For further information on cleaning apps and how to find a cleaner read our guide.
Keep a list of maintenance contractors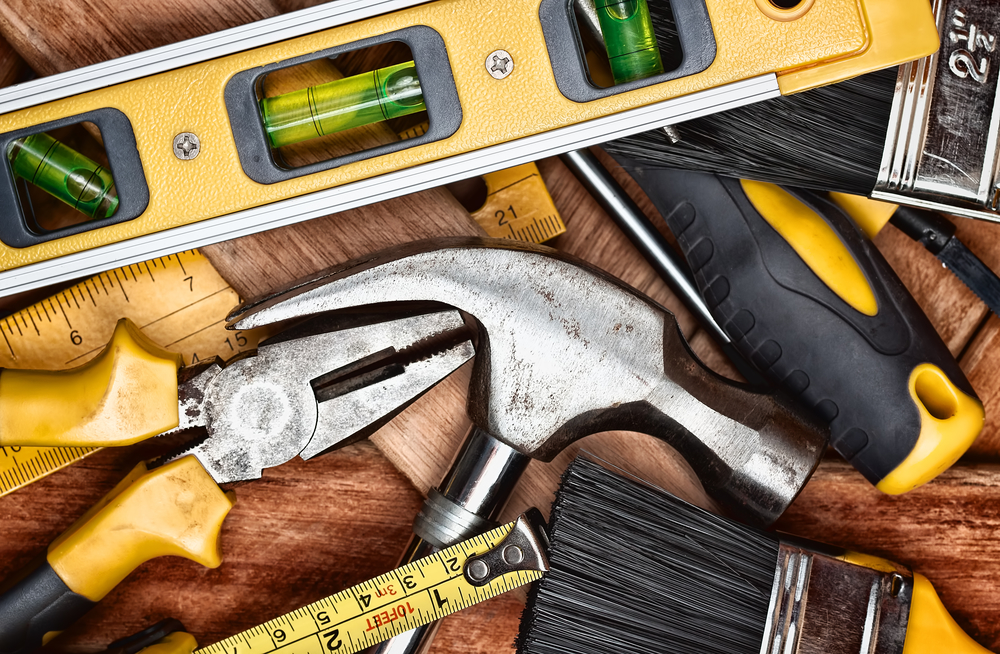 Again, if you're not using a property manager then you'll need a maintenance team (a plumber, electrician or a handyman) you can rely on 24/7. In case of an emergency (a leak, power outage, broken boiler etc.) you'll need someone to come out and fix it. Preferably the same day if guests are staying or are due to arrive. It's your responsibility as a host to ensure problems are resolved efficiently and quickly because your guests will expect nothing less.
Do some research in the area in which your rental is located and make contacts with local tradespeople. Alternatively, there are various sites at your disposal to find local tradesmen. Trust A Trader enables you to book tradesmen online that can take care of just about anything. Simply type in the tradesman required and your postcode to find local services that you can outsource. The site includes full company disclosure of each trader as well as reviews from previous customers. Making it simple to get the help you need quickly.
Garden maintenance
The outside of your holiday home just as important as the inside. If your exterior is untidy or overgrown your guests are going to be disappointed. Let's not forget their eyes will first lie on the outside of your property and first impressions mean a lot.
Again, you can outsource to a gardener who will come weekly or fortnightly to keep everything looking fresh. Hiring a gardener can be a fruitful option, especially as guests will be planning to enjoy relaxing outside or having a BBQ.
It could also be worthwhile installing smart irrigation systems to maintain the watering of your garden from afar. An irrigation system means you don't have to employ someone to water your plants.
Smart home monitoring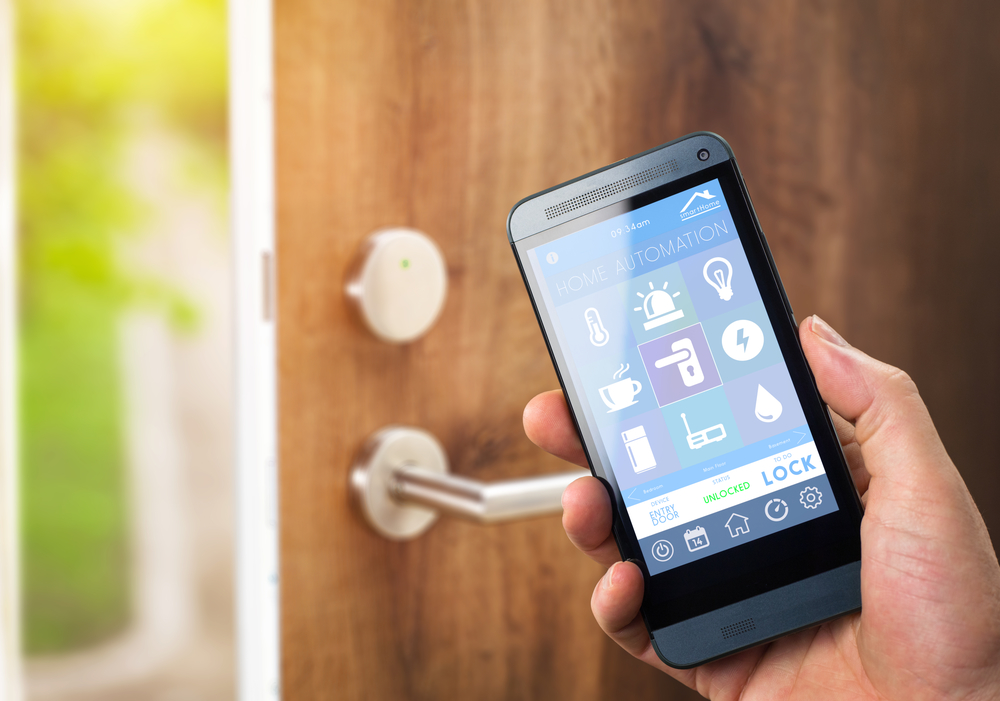 Today's tech tools offer holiday home owners endless possibilities to manage and monitor their property remotely. Whether you want to create a warm welcoming home for your guests or save energy, these home automation tools are extremely useful.
Smart thermostats
Enable you to manage and monitor your heating remotely via an app, whilst still allowing guests to manually adjust the temperature. You can also turn on the heating a couple of hours before guests arrive, so they walk into a warm welcoming rental.
These can be particularly useful when the property is unoccupied, especially during the winter months when damp or freezing can occur.
You may want to look into services such as Nest, Honeywell or Hive.
Sensors
As technology advances, there is an increasing number of solutions to remotely monitor your home.
Flood sensors (such as Fibaro) can be placed around the house, and notify you if temperatures drop below a safe level or if floodwater is detected.
Connected smoke and carbon dioxide detectors are also increasingly common. You can easily check on battery levels and turn off a smoke detector from your phone.
Although these gadgets are costly to install, they will help reduce risks, improve security and reduce your costs in the long term.
Home security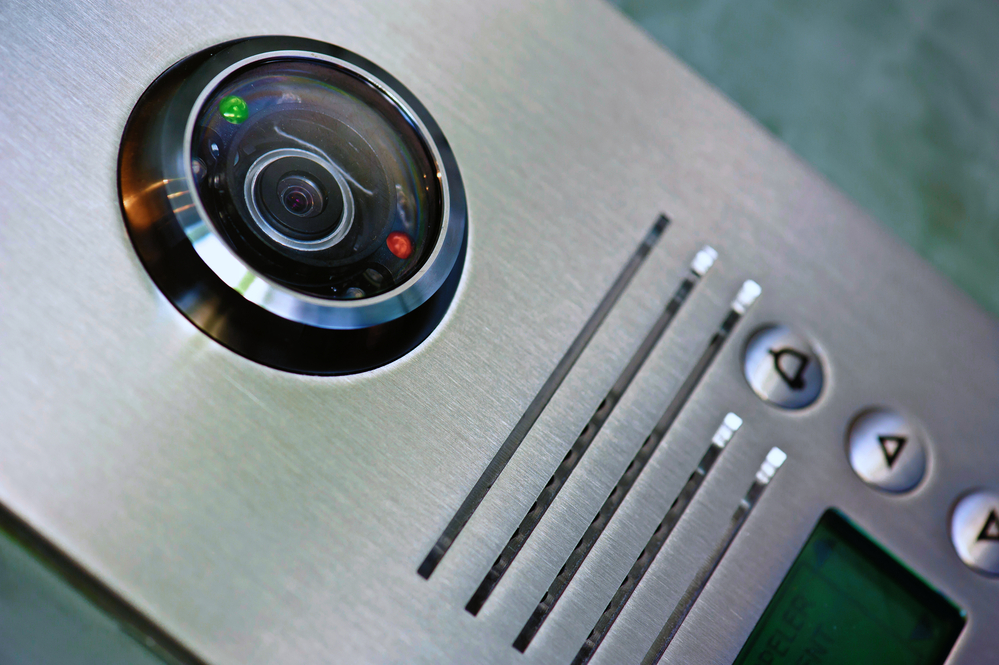 One of the biggest concerns for any holiday home owner is security, whether it's protection from burglary or parties.
There are several smart devices out there designed specifically to monitor your property when you aren't there. Many of these devices will send notifications to your smartphone so you can check the live cameras.
Security cameras
Unfortunately, adding indoor and outdoor cameras isn't recommended if you let your holiday home to paying guests due to concerns over privacy and the law. Only install them if your holiday home is just used by you and your family.
Indoor/outdoor cameras are a great way to monitor your property when it's empty. Whenever a person is detected you will be sent a notification, so you can see, hear and speak (on some models) to people from the camera via your phone, tablet or PC.
Ring video doorbell
One device which may be suitable for holiday lets is a Ring video doorbell to monitor the main entrance. However, you must inform your guests one is installed beforehand. It can send notifications to your smart device when anyone presses your doorbell or triggers the built-in motion sensors. You can see, hear and speak to visitors from anywhere.
Motion sensors
The sensors can monitor for possible intruders when your property is unoccupied by alerting you with notifications to your smartphone when they detect motion.
Smart lights
Automated lights can make it appear that someone is home when your holiday property is unoccupied by turning lights on and off scheduled times.
For smart home security devices take a look at Ring or Hive.
Preventing parties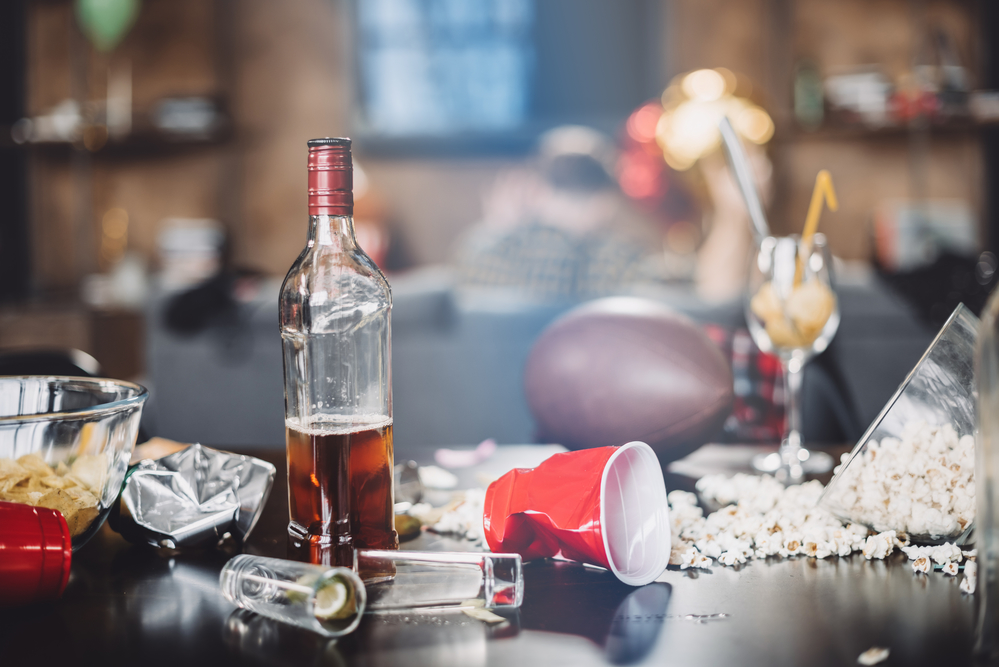 One of hosts biggest fears when it comes to renting out holiday homes is guests trashing their rental during a party.
NoiseAware allows you to monitor the level of noise guests are making whilst staying at your holiday let. The system will send you an alert if noise levels exceed your settings, so you can contact guests about excessive noise and avoid noise complaints from neighbours or a visit from the police.
You can also check your Ring doorbell footage to identify if a party is taking place.
Party Squasher enables you to monitor the number of mobile devices at your property. It then alerts you if the number goes above your limit. Useful if guests are using your property for a party or large gathering without your permission – put a stop to it before it gets out of hand!
Digital welcome book
If you don't personally greet guests at check-in, you can provide them with all the essential and important information they need by providing a digital welcome book. Providing all the right information and tips can make a difference to their stay, improve your repeat guest rate and prevent unnecessary questions.
Your digital guest book can be continually improved remotely – eliminating the need to print paper copies.
Here's our guide on how to create the perfect guest information book.
To summarise
Your guests expect a certain level of cleanliness and quality. As a host, you have a responsibility to provide an experience that delights your guests. Not only does this prevent bad reviews which can be damaging to future bookings, but it can also encourage them to return.
Coordinating turnovers, repairs and check-in without the safety net of using an agent or being on-site may seem like a challenge, but it's not as daunting as it seems. With the right attitude, technology and systems in place, you can be confident that your guests and property are taken care of.