How to Attract Different Types of Holiday Home Guests
Reading Time:
10
minutes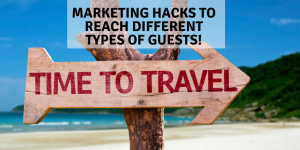 The key to running a lucrative holiday let is to secure as many bookings as possible. Although it's likely your typical guests will generally have the same characteristics, it's possible that with a little creativity a versatile property can appeal to a range of holidaymakers. This means more bookings and more revenue.
Here is how to attract different types of travellers.
Families with Young Children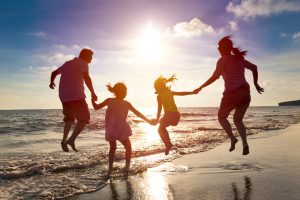 Self-catering holidays are a popular choice for families. Whether they have young pre-school children or are looking to book during the school holidays, families are a lucrative market to target.
When it comes to hosting a family, you'll want to make parents lives easier by providing a safe and comfortable home with plenty of items to keep everyone entertained.
How to Attract Them
Families want a rental where there's plenty of space to spread out with multiple bathrooms, ideally a large kitchen diner and spaces where multi-generation families can relax separately.
A ground-floor bedroom & bathroom is ideal for elderly family members who would prefer to avoid climbing stairs.
Zip and link beds offer flexible sleeping arrangements and bunk beds are ideal for children.
Provide a floor plan of your rental so guests know the proximity of rooms from each other and can plan who's staying where.
A swimming pool or hot tub are also great additions to attract families.
Ensure your rental is child-proofed, baby gates for the stairs and child locks for cabinets.
Provide equipment so parents don't have to find space in the boot of their car or suitcase, e.g. a high-chair, pram and travel cot.
Provide a selection of items that will keep everyone entertained and make their stay more enjoyable.
When it comes to catering to families you'll want to ensure you recommend a variety of family-friendly restaurants and fun activities they can participate in together. Not forgetting a list of ideas and equipment to keep them entertained when they're stuck inside on a rainy day.
Couples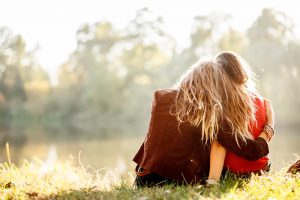 Romantic getaways are a huge market to tap into. Couples are always looking to get away from it all for a few days to enjoy themselves or to celebrate a birthday, wedding, mini-moon or anniversary.
Such events give you the opportunity to grab their attention and market the romantic benefits of your property.
How to Attract Them
Start by showcasing your cosy and romantic holiday home. Invest in a professional photographer and stager to emphasise your romantic features.
You might consider buying a hot-tub as these are high in-demand for many couples. Likewise, so is a king size bed as it makes for a more romantic setting. Log-burning fires are romantic because couples can visualise themselves cuddle up together all cosy.
Think about offering a honeymoon or anniversary package. This might include:
A reservation/discount at a romantic restaurant.
A romantic welcome basket (with prosecco, chocolates, bath oils, flowers, etc.) You could add this as a chargeable option at checkout.
Offer a later check-out so that they depart feeling relaxed instead of rushed.
Give recommendations on:
Private chefs – a personalised meal for two is both luxurious and romantic.
Romantic restaurants, especially upper-end ones as couples tend to spend more.
Couples activities – spa days, wine tasting & boat trips can make for excellent days out.
Remember to showcase any reviews from previous couples on your social media and your website. Ask happy couples to share photos of their stay on your social media. For example, opening your welcome hamper or in your hot tub with a glass of fizz? Social proof and testimonials of how much other couples have enjoyed your rental encouraging others to book.
Finally, keep a note of any special occasions so you can retarget couples on their anniversary with incentives to encourage them to return to your property.
Business Travellers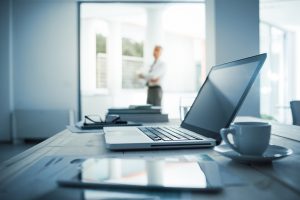 Many people travel for business and opt for a holiday rental as a cheaper and more flexible alternative to a hotel. They're looking for a place where they can unwind during their non-work time and not be confined to a cramped hotel room. Plus, they can be a lucrative source of repeat bookings.
How to Attract Them
For business travellers super-fast free Wi-Fi is essential to catch up with emails and prepare for meetings. Think about providing amenities that give your property an edge over what hotels offer. For example, a desk with stationary (pens, paper, envelopes, stamps, post-it notes & a stapler), a wireless printer/scanner, extension leads and universal chargers. Don't forget to provide clear instructions on how to use these so guests don't struggle or get stressed.
Business people will want to ensure they look smart for meetings, presentations, conferences and dinners. Make sure your property has a full-length mirror, iron and ironing board, suit press, suit hanger, hair dryer and hair straighteners. Let them know where they can go for emergency dry cleaning should they spill something on the only suit they have brought. Private bedrooms and bathrooms are also essential for colleagues travelling together.
Throw in a few extras, such as luxury toiletries, an espresso machine, a blender to make a quick healthy smoothie and even an exercise machine and yoga mat so they work out.
Business travellers require fast, easy and flexible check-ins and check-outs. If they arrive early they might want to drop their bags and head off to a meeting or leave them until late if they have an evening departure.
It is also essential that they know in advance the exact location of your property in relation to relevant places they are likely to go (stations, airport, conference centre etc.) and how long it will take to get there. Having a reliable driver on hand that could assist with airport pickups/drop-offs and other journeys would be a useful additional service that makes you stand out.
Also, leave a list of the best places to grab a quick breakfast, happy hour drink or solo dining. Leave a variety of take-out menus for those who would rather stay in.
Finally, and most importantly, invest in a great mattress. A bad night's sleep for any guest isn't ideal but for a business person, this could ruin their stay.
Large Groups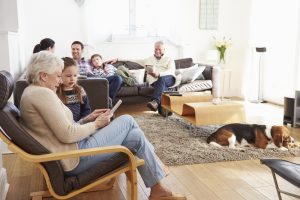 From a girl's getaways to family reunions, groups often choose large holiday homes to catch up and spend time together. Plus, it's a lucrative way of securing yearly bookings if it's an annual event.
Naturally, the size of your holiday home is important but so are the amenities and activities available, both in the area and at the property.
Before letting your property out think about which type of groups you want to stay in your holiday home. You may decide that stag and hen dos are a no go, so make sure you make this clear when advertising your property.
How to Attract Them
Firstly, you'll want to have various sleeping arrangements i.e. double beds, single bed, twin-rooms, cots, bunk beds. This way you can accommodate all types of groups.
Alongside this you'll want to ensure there's:
A large kitchen with enough seating for groups.
Multiple bathrooms so there isn't a queue for the shower in the morning.
Enough parking spaces for several cars.
Multi-socket chargers in each bedroom for multiple gadgets.
A large garden is also ideal and one with plenty of amenities such as BBQ station, swimming pool or hot tub.
Try to secure some discounts for activities such as paintball, climbing, spa days or private dining, by building relationships with local business owners. Typically, businesses are willing to give discounts for large groups. These discounts could be a huge incentive for groups to stay at your property.
Maybe leave a small gesture such as a photo booth for added entertainment. And don't forget to include the classic board games like monopoly, Jenga and twister. These are huge crowd pleasers that provide great entertainment.
Finally, there aren't many places that are big enough to host large groups so make sure you advertise on niche listing sites that target groups.
Seniors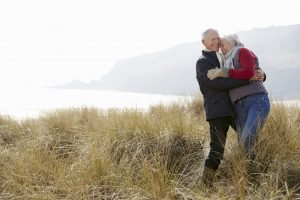 Seniors or retirees enjoy travelling and seeing new places. They are looking for holiday homes that provide home from home comforts. With disposable income and an urge to travel in their free time, they're an ideal holidaymaker to target.
How to Attract Them
Think about providing a comforting welcome basket with slippers and toiletries that guests can use around your property. For extra comfort have a cosy log burning fire, during winter months this could be highly appealing. Have the option of separate sleeping arrangements and a ground floor bedroom with an en-suite, as some seniors might struggle with stairs.
Include information on local National Trust sites, parks, museums, boat rides, coach trips and a range of restaurants from fine dining to afternoon tea.
It's worth finding out about guests' hobbies so that you can provide information on their specific interests. If they're into golf, then direct them to the nearest golf course etc. Also, try to include attractions that are discounted for seniors so that they can save some money.
You might also consider offering pickups from a station/airport or recommend a reliable taxi service.
Millennials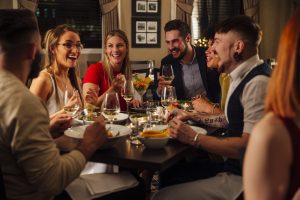 The popularity of Airbnb has led to a growth in millennials booking holiday homes in hotels and hostels.
Now, all you have to do is provide amenities that entice millennials. It's true they are more demanding, but they also tend to take-off and travel more. Ultimately, millennials are a lucrative set of people to target.
How to Attract Them
Consider investing in:
Super-fast Wi-Fi.
Smart devices such as Bluetooth speakers, Amazon Alexa & Google Chromecast.
A Smart TV so they can stream their own Netflix or Amazon Prime shows.
Multi-Socket charger & USB enabled sockets near beds and chill out spaces.
Also, think about including child at heart items like pool floats, sledges and retro arcade games. Millennials love experiences that remind them of their childhood, so think about incorporating these into your holiday home.
Provide kitchen gadgets like slow cookers, blenders, juicers an espresso machine etc. Everybody is a chef these days with many taking to getting creative in the kitchen.
Find out what interests them in the area and offer to make bookings, reservations or provide ideas on how to plan their day.
Use various forms of media including content, video and images. Remember you're reaching out to people who are looking for new experiences and adventures. Encourage them to share their experience at your rental online. Free advertising that could encourage their peers to book with you.
Cultural Enthusiasts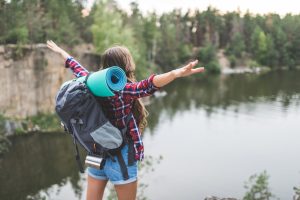 Some people travel with the sole purpose of embracing the culture and lifestyle of different villages, towns and cities.

This could relate to the history, local events, cuisine or even ghost sightings. If your property is based in a culturally rich area then make sure you outline these features online either via a blog, website or social media.
How to Attract Them
Provide detailed guides that give an overview of the local history and landmarks. Holidaymakers who want to absorb culture will what to know such information. Depending on what your area is famous for you might also want to include local myths or ghost stories.
Are there any guided tours in the area? If so, see if you can get a discount for your guests. Keep up to date on unique village fairs and local events so that you can share these with guests.
You could also make up a welcome basket of local produce and recipes that are unique to the area as a small gift.
People with Disabilities

Many travellers with a disability struggle to find suitable holiday accommodation that caters to their needs. Creating a holiday rental that is adapted for people with a disability could solve this.
How to Attract Them
Provide a wheelchair ramp.
Make your bathroom accessible by adding a wet room, a sit-down shower and rails.
Widen doorcases and put light switches lower down.
Install smart devices that can be controlled from the comfort of a chair.
Essentially, you want to ensure that everything that guests need is on the ground level so that there isn't any need to climb stairs.
Create a series of guidebooks for those with mobility issues, listing attractions that cater to those with disabilities.
You could also try approaching charities to create a partnership to promote your accessible holiday rental that caters for those with mobility issues.
Longer Term Lets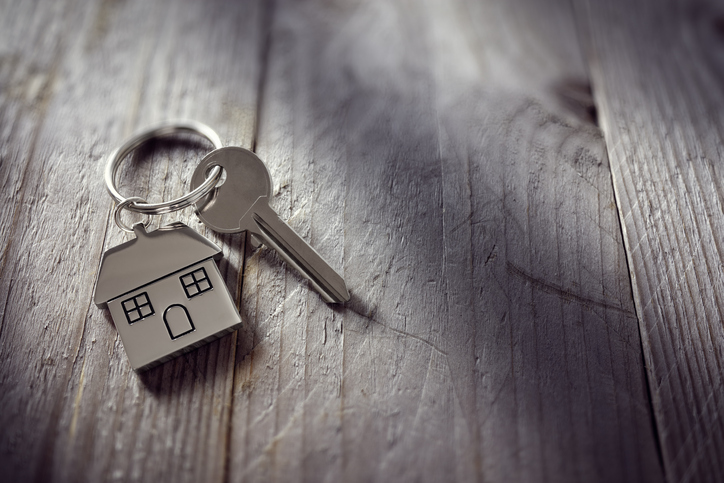 Typically, when owning a holiday home, you let your property for one to two weeks at a time. However, some guests are looking to stay longer which can last from several weeks to a month. Anything longer then you'll have to look into a tenancy agreement.
A longer let has many benefits, especially in the quieter months. You have peace of mind of a steady income, plus you don't have the hassle of changeovers or worrying about where the next booking will come from.
How to Attract Them
If people are staying longer they'll want to feel comfortable and may be more interested in the amenities than short-term holidaymakers.
For instance, you'll want to:
Providing cleaning products and a washing machine/dryer so guests can manage their own cleaning.
Include plenty of storage space as guests will be bringing more if they're staying longer, plus somewhere to secure their valuables.
Provide safe parking.
Offer a discount if it's viable, maybe 10-15% including all utilities, as extra bills could be off-putting to some.
Targeting business travellers who are working away from home for a while and don't want to stay in a hotel (see the tips above).
Before allowing long-term lets you need to vet them carefully and take a large security deposit. A lot of damage can be done in a month if you let to the wrong person.
Finally, long-term lets can be a brilliant way to ensure that your property is occupied for a set number of weeks or months. Just remember to check-in occasionally in a while to make sure they're happy and everything is ok with your holiday home.
To Summarise
Overall, it doesn't have to be difficult or expensive to market your holiday rental to different groups. If you understand the specific needs of your target audience, you can easily adapt your property and marketing to attract them.
Ideally, your social media marketing and website should focus on the key selling points that address the needs and travel goals of your target guest. Families won't want to see photos of couples with prosecco in the hot tub, nor would couples want to see reviews from business travellers attending a conference. Build a strong enough marketing campaign that allows each type of guest to imagine themselves staying at your property.
Obviously, your property is unlikely to appeal to everyone, but the more people your property appeals to, the more bookings you can secure to boost your bookings and income.