How to Create a Website for a Holiday Let
Reading Time:
5
minutes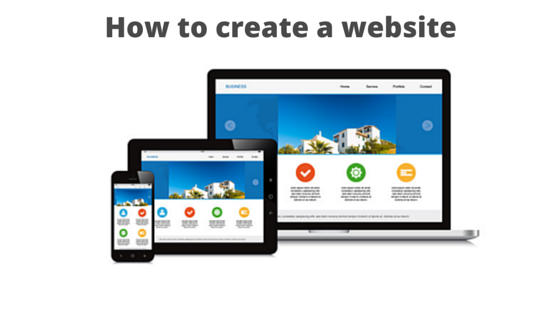 Creating a website for your holiday let can feel overwhelming, especially if you don't have any technical know-how or have a limited budget. And with so many different website builders to choose from, it's not easy figuring out which one would be best for your holiday letting business.
But here's the good news, there are plenty of affordable website builders available that require no coding knowledge. In this blog article, we'll discuss what you should look for when comparing software and the most popular options available.
Why holiday let owners need their own direct bookings website
Having a website helps establish trust, credibility and shows a much higher degree of professionalism. This reassures guests that you are serious about your holiday letting business and that their holiday experience with you will be a good one. A well-designed and informative site makes a great first impression and guests will be more inclined to book with you.
Let's face it, the most popular holiday home listings sites are crowded and competitive. A website allows you to showcase the unique features and benefits of your holiday home, what the local area has to offer as well as guest reviews which motivate other guests to book on your website.
Do you rely solely on holiday rental listing sites to bring in the enquiries? At some point, things are going to change at your best-performing site. Maybe they will fall in popularity, change their ranking algorithm or increase their fees which increases your cost per booking. Sometimes they sell out to a larger site and your listing becomes 'lost among the crowd'. Until you find another site that produces a steady stream of enquiries bookings falter. With your own website, you have the means to generate direct bookings.
Your website provides you with the opportunity to transition away from third-party paid listing sites (and their commission fees) as repeat guests increase and your direct bookings generate the bulk of your reservations.
Website analytics allow you to learn where your traffic is coming from and see which pages or photos users engage with the most and which pages on your site don't work. You can then make strategic decisions on where to invest your marketing efforts. Something your competitors without a website can't do.
Without a website for your holiday let you will miss out on the opportunity to streamline your business by taking online bookings 24/7. Guests expect to book their holiday online and those owners who adapt will ultimately convert more enquiries.
In today's competitive holiday rental marketplace, a personal website is no longer a luxury, but a necessity. Having an online presence allows you to showcase your holiday home, stand out from competitors and reduce the reliance on 3rdparty listing websites.
Essential features every holiday let website builder should have
With the right website builder, you'll have the opportunity to create a unique holiday rental website.
Here are some features every website should have:
The best website builders offer hosting and take care of any security upgrades.
The ability to easily update your content at any time without the need for any technical programming skills or the need to hire a developer. Simply drag-and-drop elements and see the changes implemented to your website immediately. Before you commit, play around with different builders to find out which one you prefer.
Offers an assortment of fully customisable themes and holiday let website templates that are structured with common elements like a homepage, about page, contact page and a blog.
The option to include different forms of media such as video and photos. Your photos are what's going to hook your potential guests and draw them in to take a closer look at what you're offering.
A clear and compelling call to action (such as a 'book now' button) that you place anywhere on your website so customers can view your availability and make a booking.
Your website builder should also integrate with external tools, such as a widget to show your reviews, a form to capture email subscribers for a newsletter, an inquiry form and a live-chat feature.
Most website builders support on-page SEO to help you improve your ranking.
A holiday let website needs to be responsive, fast and provide an optimal viewing experience across multiple devices. If your site is mobile-friendly, then it will rank in mobile search results – a growing segment you can't ignore.
Although the cost is likely to be one of the most important factors when choosing a website builder, the level of customer support to assist you with anything you need is just as important. Do some research on review sites beforehand to ensure the company is there to help. 
Easy ways to build your holiday home website
The first thing you'll need to decide is whether you want to create a website using a website builder or a CMS (content management system).
What is a holiday rental website builder?
With website builders, you can quickly and easily design your site using drag-and-drop functions. Users can edit pages as they wish and publish updates immediately without any technical skills.
They provide everything you need to launch a website, such as hosting, domain registration, SSL certificates, templates, and support.
You don't have to worry about software and security updates or backing up your data regularly as these are done automatically by your provider.
You typically pay a monthly or yearly subscription fee. Always check if the plan you choose is all-inclusive, or if there will be extra fees for additional features.
Website builders that are specifically designed for holiday letting businesses also offer the option to take online booking, payments, and channel management, so you don't need to update multiple calendars, rates etc. across several listing sites.
The downside is that it can be difficult to move your website to a different service provider, you don't own the website – the software company does. There is also limited flexibility to add custom code and features.
Holiday let website builders
http://www.lodgify.com/
http://www.promotemyplace.com/
http://myvr.com/

General website builders
https://www.wix.com/
https://www.weebly.com/uk
Those hosts who want complete flexibility and have the coding skills required to build a custom site might prefer opting for a CMS such as WordPress. You'll need to find a web hosting company and purchase a domain name yourself, but you'll own the website.
Custom website design for holiday cottages
If you want a bespoke website but don't have the skills, time or desire to build one yourself (but have the budget), then you'll hire a web designer. Two such companies are:
https://boostly.co.uk/
https://villamarketers.com/vacation-rental-website-design/
To summarise
Having a branded, bookable holiday let website is essential and considering how easy and inexpensive it is to build a website – there are no excuses. Since most of the website builders offer a free trial, try out a couple to ensure it meets your needs and skill level.
You'll soon be generating direct bookings, therefore reducing your reliance on listing sites and their commissions.