How to create a website for your holiday rental
Reading Time:
7
minutes
Is a holiday rental website really necessary to deliver and convert bookings, or can owners simply rely on listing site adverts? Are they an unnecessary expense? How difficult are they to create and manage?
In recent years the cost of creating a website for your holiday home has reduced, while the number of website templates and rental design agencies has increased. There's no excuse for not having a website.
If you are not willing to invest both time and money in a professional looking website, then you are unlikely to fulfil the potential your rental has to be fully booked.
Still need convincing?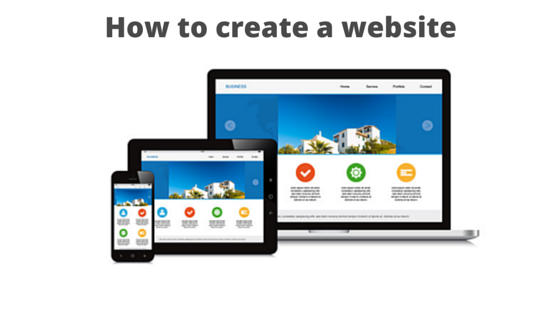 8 reasons you need to create a holiday rental website
1, Having your own website helps establish trust, credibility and shows a much higher degree of professionalism. This reassures guests that you are serious about your rental and their travel experience with you will be first class. A well designed and informative site makes a great first impression and guests will be more inclined to book with you
2, Let's face it, the most popular rental listings sites are crowded and competitive. A website allows you to showcase the unique features and benefits of your holiday home as well as what the local area has to offer. Plus, most travellers who contact you via a booking portal will now expect to see a personal website.
3, Do you rely solely on booking portals to bring in the enquiries? At some point things are going to change at your best performing site. Maybe they will fall in popularity or introduce a commission-charging model instead of an annual subscription, which increases your cost per booking. Sometimes they sell out to a larger site and your listing becomes 'lost amongst the crowd'. Until you find another site that produces a steady stream of enquiries bookings falter. With your own website you have a vehicle to generate bookings. Don't put all your eggs in one basket.
4, One day you might even be able to transition away from paid listing sites if your own website generates the bulk of your bookings.
5, If you're wholly reliant upon adverts then you'll be far more likely to be forced into competing on price. Yes, you may have the best cottage for miles around, but can you convey that in an advert? When presented with similar properties on a holiday rental listing site a guest is potentially going to choose the cheapest one. Competing on price does not maximise your profit. If you are the only one who replies to the enquiry with a link to your own website, you can show your rental offers the best the best value for money.
6, A common misconception about building your own holiday home website is that it is difficult and expensive. Prices start from as little as £69 and the software is easy to use, as simple as creating an advert on a listing site.
7, Website analytics allow you to learn where your traffic is coming from, see which pages or photos users engage with the most and which pages on your site don't work. You can then make strategic decisions on where to invest your marketing efforts.
8, Without a website for your holiday rental you will miss out on the opportunity to streamline your business by taking online bookings 24/7. More and more guests are booking online and those owners who adapt will ultimately convert enquiries better.
In today's competitive holiday rental marketplace, a personal website is no longer a luxury, but a necessity. Having your own online presence allows you to showcase your home, stand out from competitors and reduce the reliance on 3rd party listing websites
Essential features every holiday home website should have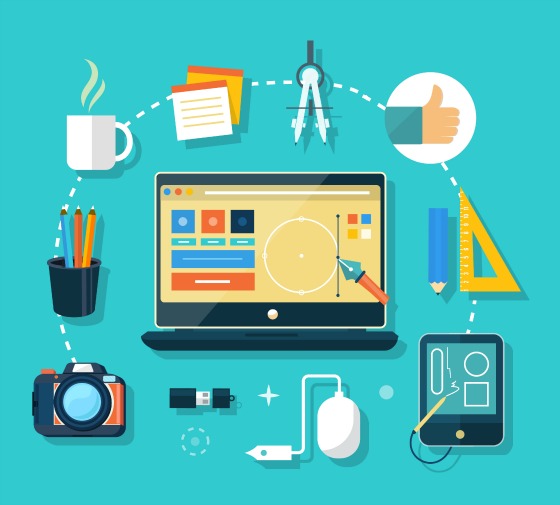 So, you have decided to create your own website for your holiday home – but what features make a good website?
With your own website you are no longer confined to the limited formats of listing sites, you have the opportunity to create a unique holiday rental website.
Every website should have
The ability to easily update your content at any time without the need for any technical programming skills or the need to hire a developer.
Users viewing travel websites on mobile devices and tablets is set to overtake desktop. A holiday rental website needs to be responsive and provide an optimal viewing experience across multiple devices. If your site is mobile friendly then it will rank in mobile search results – a growing segment you can't ignore.
A professional template designed for holiday rentals, that prominently displays your beautiful screen filling images, supported with copy that converts visitors into bookings. A picture's worth a thousand words – especially in travel.
An all-in-one solution with:
– a simple to understand and easy to update calendar
– the ability to input flexible rates and instantly adjust them
– reviews from your past guests, a trusted source to drive bookings
– SEO features that allow you to write meta titles/descriptions, headers and focus on keywords
– carefully crafted descriptions, maps, a list of amenities, about us section and contact details
– a blog so you can be the definitive, authoritative resource about your local area.
A clear and compelling call to action whether that is an 'enquire now' button that links to your enquiry form or a 'book now' button that allows users to book and pay securely online.
(optional) Some holiday property website builders also offer software to manage bookings, a channel manager that synchronises with listing websites where you advertise and the option to accept credit cards. These tools are designed to save you time and be more efficient.
6 easy ways to create your own holiday rental website
The first step is to choose a domain name, this post will help you out.
You have two main choices for creating a website:
Option A: Build it yourself
Use a holiday rental website template with hosting included. Technology has advanced and there are several tools that you can use to build a website. Basically you have a choice of themed templates and you enter the text, rates and photos.
Whilst these templates are unlikely to match the features of a custom design projects, they are perfectly suitable for most owners who want an online presence. You can get a great website for an annual cost of roughly one night's rental.
Pros:
Simple to setup and edit, no need for technical skills
Relatively cheap fixed price
Hosting and product upgrades included
Support from developers via email/phone
Option to include channel management – no longer a need to update multiple calendars, rates, photos etc. across numerous sites
Cons:
There are a limited number of templates to choose from – many sites look the same
Limited options to customise
You don't own the website – the software company does
Creating your own website takes time
Who to consider: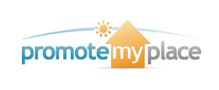 http://www.promotemyplace.com/
Free 14 day trial
From £69 a year
UK based

http://www.lodgify.com/
From $9 per month
Free 14 days trial period
Accept online payments
Channel manager
Reservation system
http://myvr.com/
From $18 per month
Free 30 day trial
Channel manager
Management tools
Integrated online payments

Option B: Hire a website designer
They build a bespoke rental site, you decide on the way it looks, functions and have the option to update it.
Pros:
You have more flexibility to choose the design and features – you are in charge
You own your website so you can move it anywhere in the future
Less work on your behalf, you can also outsource tasks to experts
The option to integrate a blog and third party booking software
A professional designer has experience in creating websites that convert bookings – do you?
A good site will more than pay for itself
Cons:
Hosting fees will be extra, about £10 per month
There are usually extra charges to make changes further down the line
It's more expensive up front versus a website builder service, however annual fees usually end up costing more in the long term compared to paying a one-time development cost (£1500 ish) for your own website
The web designer may regard future updates as not viable, leaving you to find someone else to edit the site
Who to consider: Custom website designs for holiday cottages and villas


http://villamarketers.com/
Us based but have experience with vacation rental websites.
Tip: If you see a holiday home website you like, look at the bottom of the homepage in the footer. It will usually include a link to the designer who you can contact for a quote.
You could also outsource to a freelancer on odesk.com or peopleperhour.com to build a site on wordpress, but what happens if you choose the wrong person and end up with a poor quality website?
To summarise
A few years ago having a website to showcase your holiday home was a luxury. Now it is a must-have to distinguish your rental in a crowded market and reach today's travelers. Given how easy and inexpensive it is to build a website from one of the above mentioned software providers, there are no excuses.
How much time and effort do you want to invest in a website? If there is going to be a limit to how fancy a website you can create on your own, then hire a designer. If this is your choice then ensure you own the domain, that you get access to make your own changes and that you own the site.
Although a website that generates bookings can cut down on commissions and subscription expenses, it's unlikely to replace your reliance on listing sites. However, referring prospective guests to your personal website and away from listing sites, and your competition, gives you a competitive advantage to convert booking.
Also , without a website for your holiday cottage you miss out on online bookings. More and more guests are booking online and unless you adapt to market changes you will be left behind.
Getting a personal website opens the floodgates to be creative and showcase the splendour of your rental. What are you waiting for?