Tips for Using a Holiday Cottage Wood Burning Stove
Reading Time:
6
minutes
Having an open fire in your holiday home can be one of its biggest selling points during the winter season, but how do you balance the romance with the risks?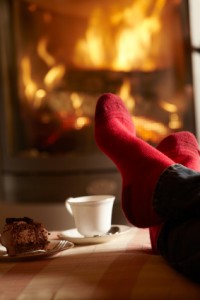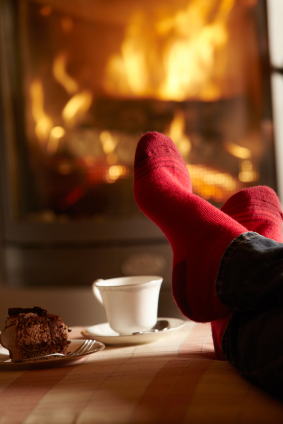 The Romance
Photos of a big, roaring open fire are perhaps one of the most romantic images you will see on holiday cottage rental websites, and can be a massive selling point if you are aiming to attract winter bookings.
An open fire can help your fuel bills as the logs or smokeless fuel are far cheaper than gas or electricity
An open fire helps to keep the house dry and free from damp, so can be excellent in the different types of construction you get with overseas properties that can be prone to such issues
An open fire can be one of the main search criteria for winter guests. According to @IndepenCottages, in winter 32% of enquiries request an open fire or log burner, so if you don't offer one then guests may book elsewhere instead
Finally, toasted marshmallows – no explanation needed!
The Risks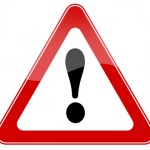 It is easy to forget about arranging an annual chimney sweep when the fire feature is only used for a few weeks in the year. Neglecting to have the chimney cleaned can expose the property to serious risks, as fires start due to deposits of tar or soot igniting due to high temperatures or flames extending up into the flue.
A chimney fire is one of the most dangerous types of house fires, because temperatures inside the chimney can quickly reach up to a staggering 1,100 degrees Celsius.
This means that the heat can radiate out from the chimney through all the floors of the property and can cause combustion to roof joints, furniture, beams and so can quickly extend through the house. The chimney bricks can also be hot enough to combust neighbouring properties or trees.
Fire can also extend due to flames leaping out from the top of the chimney or through cracks in a flue that has not been inspected and maintained regularly.
There is an obvious risk of guests falling into the fire or burning themselves, especially with children around. There is also a risk of sparks flying out from the grate which can also cause house fires.
Guests who have zero experience of open fires can create fire risks. We have dealt with claims were guests have stacked up fires and then departed to the local pub, upon return they found an imminent house fire caused by smouldering stray embers on the carpet.
There are also accounts of guests emptying what they thought were cold embers into plastic bins, only for the hot ashes to smoulder and melt the bin. Ash can smoulder for days and this is a significant fire risk. Luckily the property wasn't burnt to the ground.
So what can owners do then to balance the romance of an open fire with the risks? Can we give our guests that cosy, warm and fuzzy feeling in a safe and sensible way?
Here are some key tips:

Schedule your chimney cleaning to take place at least annually without fail. However, how often you should have your chimney swept depends the type of your chimney, what wood you are burning and how often you use your stove or fireplace.
Ensure you have regular maintenance checks by a competent registered engineer, who will also check for carbon monoxide emissions. Holiday let landlords have an obligation to keep the stove and the chimney in good repair.
Install a smoke detector on each floor of the house and check it monthly.
Also install a carbon monoxide detector near the appliance itself.
Make sure you go to the loft regularly to check for smoke from cracks in the chimney walls, especially in older properties.
Install a fire guard to prevent falling accidents, and preferably also a spark guard to reduce the risk of fires caused by sparks.
Create an "Emergency Action in the Event of Fire" notice and make sure your guests have access to it. Include instructions for action to take in the event of a fire, emergency phone numbers, and how to exit the property quickly and safely.
Give clear instructions to your guests, that should include the following:
-Step by step details on how to light the fire correctly
-Not to use flammable liquids such as petrol or paraffin to light your fire
-Not to burn paper or rubbish
-Not to overload the fire with fuel
-Which kinds of fuel should be used, and warnings against using resinous or unseasoned wood
-Warnings to ensure the fire is completely extinguished before they go to bed
-Not to stack logs against a stove as they can combust
-To dispose of ashes in a metal bucket stored outside, or to leave it for housekeeping.
Alternatives to an open fire
Fortunately there are nowadays several alternatives to an open fire, that not only allow you to keep your fuel bills low, but also add the same kind of romantic appeal that you get from an open fire:
Wood burning stove
The advantage here is that they do not have the same spark hazards as an open fire, and can be extremely efficient at kicking out heat into the room rather than up the chimney. They can also be relatively easy to clean out and light up.
You do however need to train your guests that the door should be kept shut and give them clear usage instructions for lighting up and cleaning.
The disadvantages are that they can have very hot outer surfaces which may be a risk to guests who are not used to them, so you may still need a safety guard especially in properties with children.
You will also need to have a storage space for plenty of well-seasoned logs, and work out how many to provide guests with to start them off before they buy their own, or whether logs should be included free of charge if the wood burner is an essential factor in heating your property.
Wood burners must be installed by a suitably qualified technician to comply with building regulations and need to be regularly inspected so you must budget for this.
Gas fires to imitate real flames
These can look just as good as the real thing, but without the mess!  Gas can be quite efficient cost-wise and they can warm up a room within minutes. The temperature can be controlled at the turn of a button, unlike fires that rely on the guests judging how much fuel to add.
The disadvantages are that they require regular maintenance and fitting by a registered gas engineer, and if used, the gas canister must be fitted to an outside wall with ventilation so they could be more costly on the maintenance front.
Electric fires
There are some really nice-looking electric fires around these days, but whether they will fit in with your rental depends very much on the style of décor and property.
Some sleek and contemporary designs can look amazing in very modern properties, but there are also models that can just end up looking naff!
The cost of running an electric fire can be quite high, so if bills are an issue then it's worth comparing the annual costs of each model before you buy, including the cost of installation, maintenance, fuel and annual cleaning.
Will they invalidate your insurance?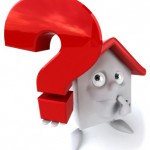 If you have or are installing an open fire or log burner in your holiday property inform your insurer as it may have affect your cover. Some insurers, especially those overseas, insist on an annual chimney sweep by a professional.  Following a chimney fire some insurers will ask for the certificate of annual cleaning to be produced. Unless this can be produced, loss or damage by fire arising from the chimney will be excluded.
For further advice about preventing fires speak to your local fire safety advisor.