Holiday Rental Experts to Help You Boost Business
Reading Time:
5
minutes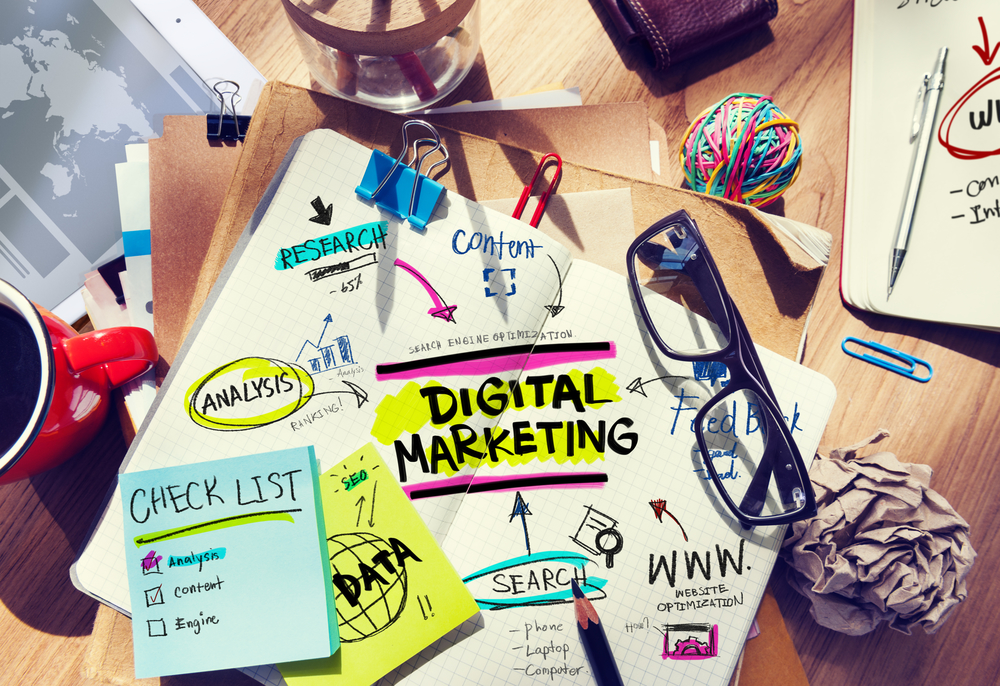 Since the global coronavirus pandemic struck in early 2020, you may find that your existing advertising and marketing efforts are proving to be far less effective.
If you're running a holiday letting business, you may be wearing too many 'hats' – from customer service and bookings to handling the finances and the hands-on property management for your rental/s. Handling the marketing your holiday rental business is yet another time-consuming task for you to keep on top of.
So, what if you just don't have the resources, expertise or time? It might be time to explore whether outsourcing your digital marketing could be a good option for your business. Outsourcing these kinds of tasks means that you don't have to hire another member of staff, and you can pass your marketing to-do list to someone who already has the skills and knowledge to hit the ground running. It can be a very wise move indeed.
What tasks should you outsource?
Potentially, most if not all aspects of your holiday rental's digital marketing could be outsourced to a consultant or agency:
Website updating/content marketing/blog posts
Social media strategy (focus on the platforms that get the best reach and visibility for your brand)
Booking portal updates and management (Airbnb, Vrbo)
Marketing emails (special offers, monthly newsletter, automating emails based on a user's action to reduce manual administrative tasks)
Digital advertising (Google AdWords, social media advertising)
Digital PR (press release distribution, article placements)
Maintaining profiles and presence on local online directories and review websites
Marketing analytics (interpret your data and offer insights to optimise bookings)
We're not saying that deciding to outsource your business's marketing isn't a big decision to make though; it means making a long-term financial commitment and spending time building a good working relationship with another company.
Luckily, it's not 'all or nothing' when it comes to choosing. For example, some holiday rental businesses opt to keep a portion of their marketing workload in-house and pass the rest to a consultant or agency to handle. It depends on the requirements of your business, your financial situation, and the amount of in-house expertise you already have at your disposal.
The reasons you should outsource your marketing
You won't need to hire more employees
When you outsource your marketing, you can pay your consultant on a monthly retainer or an hourly rate, only using your budget when it's necessary. It means that you're able to avoid bringing an expensive (often unnecessary) employee into the company; saving you time and money on everything from training to benefits.
You instantly have access to a bigger 'pool' of talent
If you manage everything, the depth and breadth of your experience will have a limit.
Outsourcing to a consultancy or agency means that you'll be dealing with a company with a larger pool of talent who keep on top of new technology and trends and bring a fresh perspective and innovative ideas. This approach can bridge 'knowledge gaps' when your business needs a more specialised marketing skillset that you don't have.
You won't need to invest in technology and tools
Working with a digital marketing contractor can drastically lower the cost of the marketing-specific software you would otherwise need to financially invest in and train how to use.
Use a professional who has the experience of using the tools daily to obtain the best marketing results.
It can work out cheaper
Outsourcing can offer a good return on investment. You're not paying for employee overheads and the result can bring in more bookings and quicker results than if you did the work yourself.
Quicker results
A good outsourcing firm has the resources to start new projects quickly, where it might take you weeks or months to launch.
Outsourcing can give you back some precious time
When you work with an outside marketing consultant, it instantly frees you up to focus on the areas you are 100% proficient at, and the tasks that benefit your business the most.
The disadvantages of outsourcing marketing
It's worth bearing in mind the following when you're considering whether to outsource or not.
There's an inevitable partial loss of control
Even though "you're the boss" when it comes to how your business operates, the reality is that you give up some control when you outsource your marketing. You're hiring someone who will be working remotely, therefore you won't be able to monitor their work as you would if directly employing staff.
Quality can be harder to control
Because of the nature of outsourcing tasks to someone external, problems with quality can sometimes occur. To prevent this, it's always a good idea to provide clear information regarding any guidelines you have (e.g. style of writing/formatting for content) and your general expectations as a business owner.
Communication may be trickier to manage
When you're thinking of who to outsource your marketing to, it's important to consider factors like the time-zone they live in and how it matches up with your operating hours. You should also think about how day-to-day communication is going to work – e.g. email, phone calls, instant messages, zoom.
They underperform
The working relationship may prove difficult or the consultant may not deliver the results you expected. If so, move onto another company.
Who to use?
We spoke to some consultants and agencies to get a 'feel' for the kinds of services on offer.
Louise Brace from Rental Tonic
Rental Tonic is a digital marketing and copywriting agency dedicated to the accommodation sector.
Owner Louise Brace has been working in the industry for over a decade – and as a marketer for over two decades. Louise started out in the short term stay industry, as a travel blogger for a European city break company; writing about all of the incredible things a guest can enjoy when they visit a destination. After which, she became the editor for a niche Spanish OTA, developing content to support owners in marketing and managing their properties more effectively.
Today, Rental Tonic helps owners and property managers create memorable rental brands that blossom into successful, independent accommodation businesses. Their offerings include creating a 'brand story' for your vacation rental business. They can also develop the right messaging and create the copy for marketing channels, such as your website, holiday rental portal (OTA) descriptions, blogs, social media posts, and brochures.
Louise's advice to those just starting out holiday letting:
"Decide on your values, translate them into customer-centric values and deliver them consistently in every message you put out there and in the guest experience."
Find out more about Rental Tonic
Conrad O'Connell from BuildUp Bookings
BuildUp Bookings provides search marketing (SEO, paid search and content), social media, email marketing and website design services for vacation rental managers all over the world. Their services start at $500USD per month, with more comprehensive campaigns averaging at about $2k/USD/per month.
Conrad's advice to those just starting out holiday letting:
"Focus on your first 25 bookings in terms of learning and earning 5-star reviews. At first, the booking source doesn't matter too much in my view (get them from listing sites, friends, family, anywhere). Then once you have a base, build your brand.
"Collect the emails of every guest (with their permission of course) and start an email marketing programme. It's cheap/free, and lets you connect directly with guests that are most likely to rebook in the future".
Find out more about BuildUp Bookings
Mark Simpson from Boostly.co.uk
Mark says that Boostly gives the tools, tactics, training and confidence to holiday rental owners to grow their direct bookings, meaning that they don't have to rely so much on third parties to get 'heads on beds'.
With over one thousand clients, Mark and his company Boostly pride themselves on being "disruptors" in the hospitality marketing industry.
Mark's advice to those just starting out holiday letting:
"Focus on direct bookings, and do not over-rely on the OTAs (holiday rental portals)."
So, is it time to outsource?
Every holiday letting business has limited resources, time and experience. If you have the budget you should consider outsourcing some, or all, of your marketing activity.
Work smarter – not harder!
Disclaimer: Whilst we've included contributions from the above marketing agencies, Schofields is not directly endorsing these consultants and would encourage any holiday rental property owners to thoroughly research potential vendors before entering into any contractual agreement.