How to Avoid and Manage Chargebacks
Reading Time:
5
minutes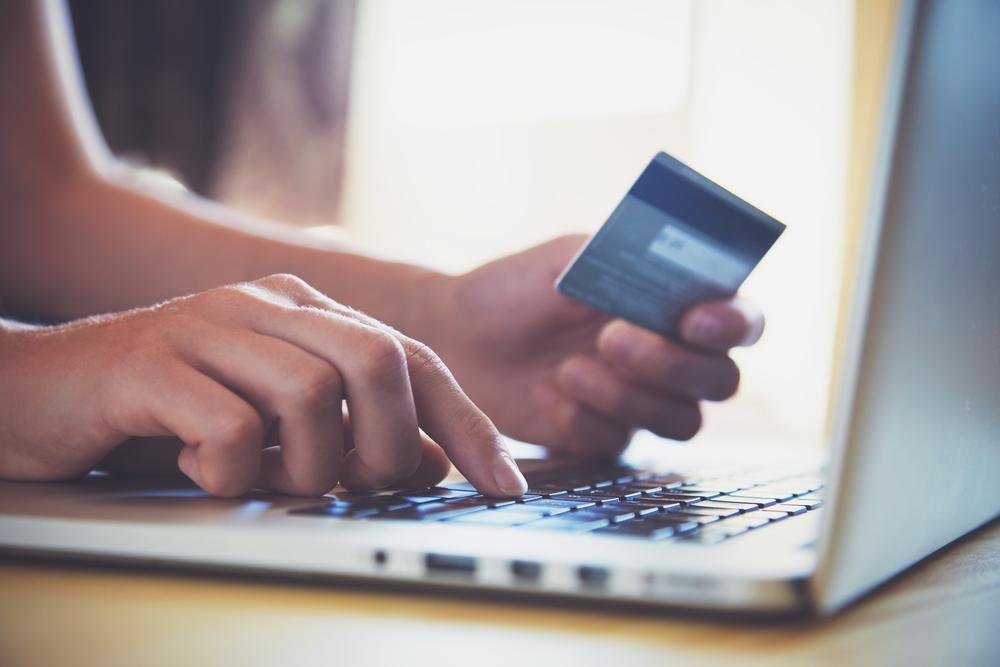 If your guests use a credit or debit card to pay for their accommodation, there's always a chance that they can dispute a charge and file a chargeback claim by simply pressing a few buttons on their banking app.
Holiday cottage businesses should therefore be proactive when it comes to preventing and disputing chargebacks.
What is a chargeback?



A chargeback happens when the bank agrees to reverse the payment and refund to the cardholder after they have disputed a transaction.
The different types of chargeback



Generally, chargebacks are initiated for a variety of reasons, but generally, they are the result of:
Unauthorised card use:

 the booking has fraudulently been made with a stolen credit card
Merchant error: the guest is charged the wrong amount
Consumer disputes: this generally occurs when a guest claims the goods or services were not provided, were not as described or there has been a breach of contract.
Customers usually start a chargeback claim when they've exhausted all other avenues with the retailer or service provider to get a refund.
Why holiday rental businesses are vulnerable to chargebacks



If you're running a holiday letting business, there are many different reasons guests might issue a chargeback before or after their stay.
Here are just a few:
Your holiday let didn't meet the guest's expectations
Something happened during their stay that they felt warranted a refund
They had to leave your holiday rental earlier than expected, so felt they could ask for a refund
They request a chargeback because they didn't recognise the transaction for your rental on their statement
A guest's request to cancel their booking and have their deposit/full amount refunded was refused as per the booking terms
The refundable damage deposit has been deducted from or not returned in full due to damage or extra charges incurred
Someone fraudulently made a short stay/last minute booking using a stolen card details
Covid-19 chargebacks

With coronavirus significantly disrupting the travel, tourism and hospitality industry, holiday rental owners are seeing an increase in chargebacks.
This typically happens when a guest cancels their holiday due to future possible lockdown concerns, even though the holiday could still potentially go ahead. The guest is not due a refund in accordance with the cancellation terms and conditions stated in the booking contract. Subsequently, the guest instructs their credit card provider to chargeback the accommodation costs.
There have also been reports of travel insurers telling their clients to do a chargeback when they enquire about a claim.
How to contest a chargeback



Firstly, if the guest is duly entitled to a refund or you would lose the case should it go to court – don't dispute the chargeback.
However, if you get a notification of an unwarranted chargeback, you have the option to dispute it. Cases aren't usually quick to resolve, the process can be quite time-consuming, and the outcomes aren't always predictable.
Once you have the details about the type of chargeback, you can contest it.
Make sure you respond to a chargeback immediately. You only have a limited number of days to respond, so you need to send your counterclaim through as soon as possible to avoid missing your chance to fight the claim.
You will need to prove with supporting evidence (emails, your website description, photos) that that the chargeback claim is unwarranted.
Prove that the guest agreed to your cancellation terms, conditions and house rules during the booking process.
Include details of any attempts to resolve this matter directly with the cardholder (guest).
If you successfully dispute the claim the money will be 'clawed back' from the guest.
However, if the credit card provider declines to reverse the chargeback, you can then make a money claim online to try and retrieve the amount back directly from the guest.
How to prevent chargebacks



Disputing a chargeback can be a long, drawn-out process that has unpredictable results. The best thing a holiday let owner can do is put policies in place to help minimise the chances of a guest chargeback in the first place.
Below are some general tips to follow.
Make your cancellation policy and house rules clear

If a customer disputes your refund policy or an additional charge, your best line of defence is that they agreed to your terms and conditions when booking.
On the last step of your booking process include a link to your booking terms and conditions and house rules. Ensure that guests can only complete the booking by confirming that they have read, understood and agree to your t&c's by ticking the checkbox or via an e-signature.
Document everything

Include a copy of your policies in the booking confirmation email.  Also, keep a copy of any guest communication and screenshots of government travel announcements until a couple of months after their holiday has finished. These records should stand you in good stead if you need to prove to a card issuer that a chargeback is unjustified.
Be accurate in your advertising

Review existing listings, photos and advertisements to check for any unintentional inaccuracies or anything that might be misinterpreted by your guests.
The key to success here is to be as accurate as possible so that you paint a clear picture of what bookers can expect – thereby setting their expectations correctly from the start, and avoiding negative complaints, lukewarm reviews and unexpected chargebacks.
Think about how you're describing things such as the size of the property, its features, the views, and aspects that could cause stress if they become a surprise for guests during their stay – for example, limited access to a parking space or nearby construction noise.
Ensure your list of amenities is accurate

The longer you run your holiday rental the more likely it is that you'll experience broken appliances or amenities coming to the end of their life. It's therefore important to regularly ensure they are in excellent condition.
This avoids your incoming guests getting stressed out or disgruntled when they find the Wi-Fi connection is poor, that the heating system is broken or that the hot tub isn't in use because it needs its annual service.
Deal with guest concerns promptly and professionally

The sooner any guest concerns are addressed the less likely they will escalate into a dispute. Consistent communication is key.
Process legitimate requests for a refund quickly

If a guest requests a refund and it meets the requirements of your cancellation policy/terms and conditions, ensure you process the refund promptly. By reacting speedily, you avoid both annoying your guest and the chance that they request a chargeback via their bank at a moment which overlaps with a refund still 'in process' on your side.
Ensure guests will recognise the transaction on their statement

Use a clear payment description for your booking transactions that your guests will be able to immediately recognise on their statement. So, for example, instead of using 'TBF', use 'The Brighton Farmhouse'. This avoids any worry or panic on their part where they believe a fraudulent transaction may have taken place.
Recommended guests take out travel insurance
Encourage guests to take out travel insurance to cover cancellation and travel disruption. Depending on the policy terms and conditions, guest can claim on their travel insurance for cancelled bookings rather than filing a chargeback.
To summarise

As a holiday cottage owner, you have to decide whether you're going to stick firmly to your cancellation and refund policies, or if you're going to make exceptions to avoid the possible chargeback process.
Preventing and managing chargebacks starts with honest and transparent communication with guests, along with clear terms and conditions.
Further reading:
https://www.moneysavingexpert.com/reclaim/visa-mastercard-chargeback/
https://www.which.co.uk/consumer-rights/advice/how-do-i-use-chargeback