How to Get Holiday Let Reviews & Respond to Negative Ones
Reading Time:
10
minutes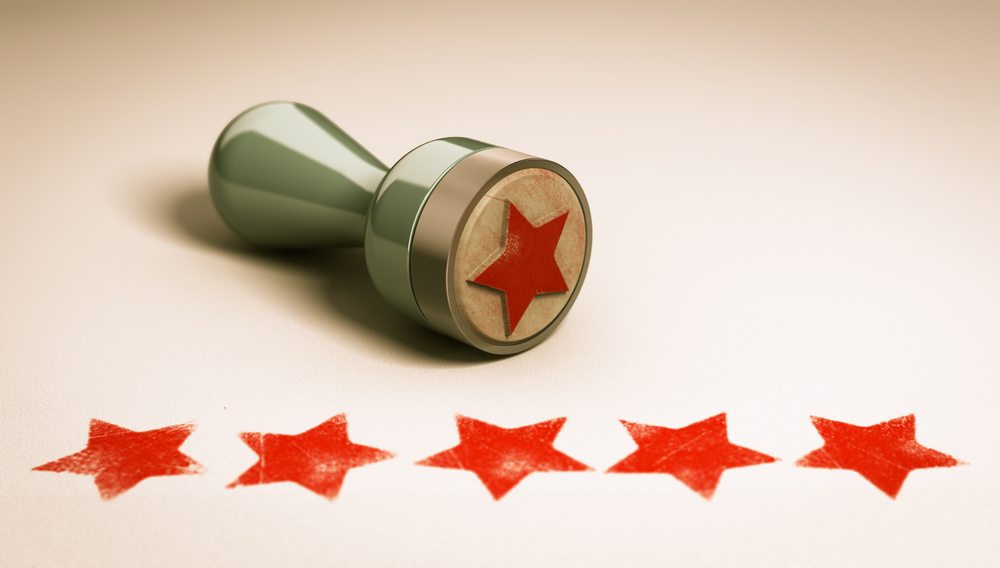 Guests consistently rate reviews as a make-or-break factor in their booking decision. Getting great guest reviews means more visibility for your holiday home on listing sites, increased bookings and income.
But how do you get glowing reviews and reply to those guests who give you a negative review? Read on…
Why reviews matter
Authentic reviews from past guests can give impartial insight into what a stay at your holiday let is really like, they build trust and credibility.
And for holiday let hosts, each review, whether good or bad, contains useful snippets of insight and information that you can utilise to improve your business and make guests' future stays even better.
This could be information such as:
– What guests liked about their stay
– What they felt disappointed about
– Which amenities they found essential/most important/enjoyed using
– Whether they felt the photos in a listing were an accurate representation of your property
– Whether they slept well
– How clean and comfortable they found your holiday let
– If any factors negatively impacted their stay.
Negative feedback is often the result of perfectly preventable situations, meaning that if you keep an open mind to what your guests tell you, you can use what you learn to fix a problem and avoid further negative reviews.
How to make the most of your reviews
Use your best reviews to spread the word about the great experiences you're providing. Share positive reviews in a Facebook, Twitter, Pinterest or Instagram post, highlight them on your homepage, in your property description or your newsletter.
Good reviews also make a difference to how high your listing appears in search results on sites such as Airbnb. The more highly-rated reviews a listing has, the more exposure and bookings it will get. Positive reviews are also part of their criteria when deciding who to award an Airbnb 'Superhost' status too.
Likewise, not only do holiday homes with negative reviews deter bookings, they also get downgraded in the search results.
Closely examine your competitors' reviews
You can also learn a great deal from reading the reviews your competitors receive. They give you an insight into what they are doing to delight their guests and any complaints from guests. Use this knowledge to both improve your business and prevent potential negative reviews.
How to ask for reviews
Even the happiest and most satisfied guests may neglect to leave a review unless you prompt them to.
If you've received positive feedback from guests during their stay, they've written in your guest book in the cottage or they've re-booked, then don't miss the opportunity to get a 5* from these guests. You already know they've had a brilliant time at your property and are likely to give you a good rating.
Ideally, send an automated follow-up email (via your booking software or listing site portal) thanking them for choosing you, a couple of days after your guests have departed whilst the good experience is fresh in their minds. Politely ask that they leave you a review – include a link in your email so that the process is simple and quick.
Here is an example of a follow-up email from our email templates article.
Dear (guest name)
We do hope you enjoyed your holiday in (property name) and that you have happy memories of your stay.
If you have any comments about our holiday home or suggestions about how we could improve it, we would love to hear them.
We hope that we may be welcoming you back to our holiday rental in the future. As an extra way to say 'thank you' for choosing us, if you or your friends wish to book again you are entitled to X% off the rental rates.
Finally, please could you take a few seconds to write a review about our (property name) at: (insert website where they can write a review, e.g. your website or the site where they found you/booked).
 It only takes a few minutes and helps other guests benefit from your experience and advice.
 Regards,
 (your name)
(signature with website address and phone number)
How to get reviews if you are just starting out
Quickly getting those important first three reviews should be a priority and to do so consider lowering your price by 20% to get your first guests through the door. Once you get the reviews, raise your price. The increased visibility and trust that the reviews convey justify the initial price drop.
How to avoid negative reviews (and improve your chance of getting good reviews)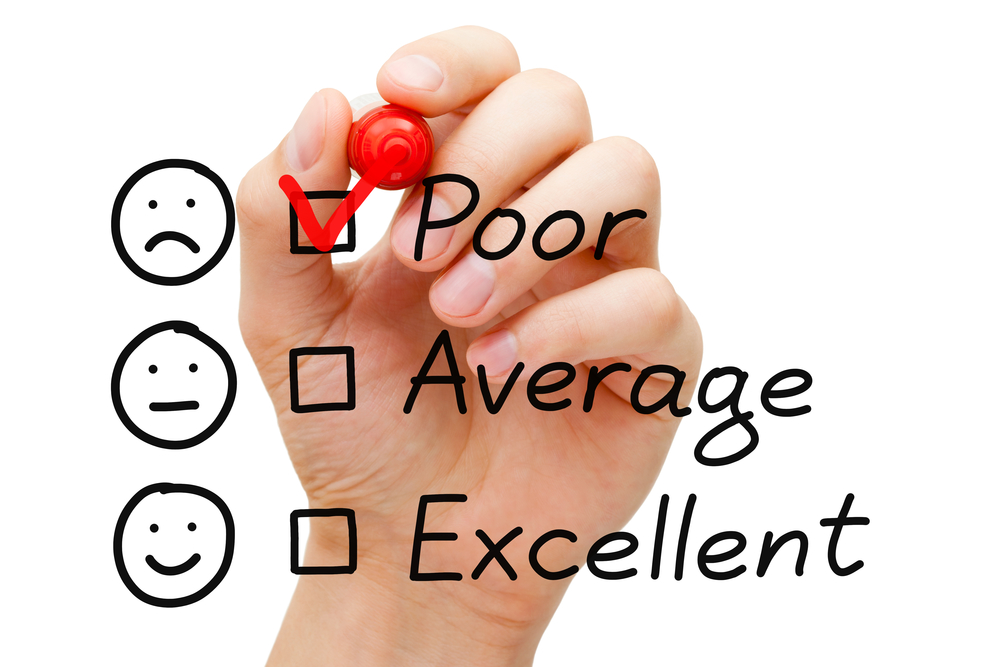 To avoid negative reviews, you have to understand why guests complain and leave negative reviews in the first place. Complaints tend to arise when the guest experience fails to live up to expectations.
Here are the most recurring complaints to be aware of:
Inaccurate or misleading information
You need to portray your property and the experience guests can expect accurately and truthfully in your descriptions and photos. Misrepresentation will only increase the likelihood of a bad review by a dissatisfied, disappointed guest complaining that the property was not "as described. For example, don't advertise a king-size bed when it's a queen or parking if guests have to pay for a car park 5 minutes walk away.
Being honest about any shortcomings of a property can bring you more satisfied guests because they know what to expect.
You could ask friends or family to stay for the night at your holiday let and try the accommodation and facilities out for themselves. You can then get some honest, candid feedback afterwards which in turn might help you assess whether you've got everything presented comprehensively and accurately in your marketing.
They may even identify some drawbacks or observations which you can then remedy (a broken lightbulb, a missing towel, a chipped glass, etc…).
The cottage was not clean
One of the biggest reasons that can motivate someone to leave a bad review is lack of cleanliness. Any kind of dirt, dust, stains or even a few hairs (especially in beds,  showers, and kitchens) will lead to complaints.
A clean, sanitised and tidy property will be a standard expectation of any guests, especially since the beginning of the coronavirus pandemic. Don't ever give a guest cause to complain about cleanliness.
Broken or shabby amenities
It can't be stressed enough that all the amenities which are the reason someone has chosen to book your rental over someone else's are in tip-top condition. A filthy hot tub, no Wi-Fi, unusable pans, towels with holes in or a leaking shower can quickly lead to disappointment and dissatisfaction, prompting guests to question why they perhaps paid a 'premium' price for your accommodation.
Use your changeover checklist to identify items that are showing signs of wear and tear that need replacing or fixing. Maintaining your facilities to a high standard does take some effort and expenses on your part. However, the price you'll have to pay to repair a bad review will be far more than replacing a few essentials now and then.
Essentials not included
Your holiday cottage should be equipped like a five-star hotel to encourage positive reviews. There is nothing worse than arriving at a holiday let that has scrimped on basic amenities – especially toilet roll! Don't underestimate the power of the 'nice little extras'.
Send guests a list of what is provided and what is not. Setting expectations is key to satisfying guests. Ensure that all items are supplied and that guests won't run out of essential items during their stay.
Our inventory checklist includes 'the essentials' to include.
Lack of welcome pack
One thing that has become expected in terms of the 'total guest experience' is a welcome pack on arrival. If one isn't provided your review score could be lowered.
Sykes Cottages recently shared that a 'lack of a welcome pack' was one of the most frequently mentioned complaints mentioned in customer reviews for poorly rated holiday cottages.
It may be a little extra effort and cost on your part to provide one, but it's a relatively inexpensive way to impress each new set of guests and make them feel at home straight away.
Read more about what to include in your welcome packs in this article
Also, include a guestbook that shares everything guests need to know about your property, the surrounding area and your most useful tips.
Poor communication
Provide your guests with all the information they need before arrival, including directions, instructions for check-in/check-out, parking, the Wi-Fi password and a contact number in case of emergency or if any issues arise. Knowing you're at the end of the phone in case anything goes wrong will be a huge reassurance to guests.
A personal text, phone call or email a few days after check-in to see if they need anything also makes a good impression.
Unfortunately, unexpected things happen during rentals such as an appliance breaking down or local construction noise. Letting guests know about the unexpected problem before their stay and your efforts to resolve it can avoid complaints. Most guests are understanding and know that things can happen that are out of your control.
Make it clear that if guests have any issues during their stay, they can contact you 24/7 no matter how little the issue is, so you can swiftly respond and resolve the issue. Also, leave a maintenance form in the cottage for those guests who would prefer to write down any problems rather than call you.
This allows guests to 'get things off their chest' rather than saying nothing and writing a bad review once they return home. Plus, if the guest is satisfied with how you handled the situation, a glowing review could follow.
Low-quality furnishings
It's essential that you equip your holiday let with home from home comforts and high-quality items. You're likely to spend more, but the pay-off is that these items are likely to suffer from 'wear and tear' at a much slower rate. Also, ensuring a sense of 'quality' runs right through each room of your property will help improve the likelihood of your receiving a positive review.
This especially applies to beds as one of the 'top complaints' from guests is uncomfortable beds. One of the main reasons people go on holiday is to relax and de-stress. Ensuring guests get a good night's sleep by investing in quality mattresses and double glazing for extra soundproofing means they're more refreshed (and therefore happier) in the daytime.
Don't ask troublesome guests for reviews
Finally, this may seem obvious but make sure that if you have had a nightmare guest who you simply can't please, you don't ask them to review you. Take the opportunity to ask them how their stay was so they have the opportunity to give feedback. Sometimes an opportunity to complain is all a dissatisfied guest wants and it's better that they do so via email, rather than giving you a bad review which affects your rating score.
How to respond to a negative review of your holiday let
It can be disappointing to receive a negative review, especially when you know you've made a lot of effort to provide the best experience possible for your guests. What's most important is how you respond and handle any negativity.
Don't be tempted to ignore bad reviews and bury your head in the sand. You should always respond to your reviews, both positive and negative. Your review response is NOT for the past guests who left the bad review, it's for future guests.
They give you the opportunity to show potential guests reading your past reviews that you care and are a responsive, friendly host. Negative reviews can ultimately have a positive impact.
Don't respond to a negative review straight away
We're not saying that you should put it off for several days – but take some time to digest what's being said and weigh up your thoughts around it. When you receive a negative review, especially ones that aren't entirely true, it is best to sleep on it and respond the day after when you're not as upset or emotional.
There's nothing more off-putting than seeing a host who cannot take criticism and is defensive. This approach directly conflicts with everything that makes a good host.
Get the facts straight
If you weren't aware of the complaint, collect all of the facts so your response is accurate and addressed the problem. Speak to members of your team who dealt with the guests' complaint (maintenance, agency, housekeeping, etc.) to get as much information. Any evidence, such as photos, will help.
Send a polite email to your guest, asking them to elaborate on any issues or concerns they had during their stay.
Does the guest have a legitimate point? Some reviews focus on one underlying problem they had e.g. construction noise or a leaking shower. Others will mention several gripes, such as crumbs in kitchen drawers, tv remote not working, or a mouldy shower.
Focus on the major points of the bad review, so you can address them.
If it's your fault, admit it – and make up for the mistake
If your guest's complaint is justified, the best course of action is to be honest, polite and hold your hands up – regardless of whether the problem was out of your control or if you think the guest is being petty.
Ask yourself if you could have done something to avoid your guest's disappointment. If so, make changes to prevent further complaints about the same thing.
Explain to the guest the steps you have taken to improve the experience of future bookers. For example, "we apologise that the service you received didn't meet our usual high standards. Following your feedback, we've hired a company to ensure the hot tub is fully maintained and ready to use".
Offering some form of compensation, discount off their next stay or a box of chocolates can make amends. Often this will prompt them to write a new, positive review or edit their original one – and even book with you again.
Sample negative review response
Your response to guest reviews is an opportunity to show potential guests how important customer satisfaction is to you and that you care. Detail the steps you took to resolve the problem and put things right in your reply.
Dear (customer name)
Thank you for staying at our holiday cottage and for taking the time to write a review. We are always keen to receive feedback from our guests, whether negative or positive, so that we know how we're doing and what we might need to improve on.
(If you resolved the problem whilst the guests were staying, outline the steps you took, and any compensation offered).
We apologise that the boiler broke down and that you were without hot water for a few hours. I hope you enjoyed your complimentary meal at (pub name) whilst Martin our maintenance manager fixed the boiler.
(If you didn't know about the problem until the guest left/wrote the review, outline the steps you have taken).
I'm sorry to hear that the hot water was intermittent during your stay, I can confirm that this was fixed as soon as we were made aware there was an issue.
We would love to have you stay with us again. As a valued guest, we've sent you a 10% discount voucher for you, your friends or family.  
Regards
(Your name)
Respond to positive guest reviews
You should reply to all reviews, both negative and positive. Whilst responding to negative reviews shows that you care about your guests, replying to positive reviews shows you appreciate them, makes you appear friendly and approachable.
Don't stress about a negative review
Most guests will be reasonable, rational people but you are likely to encounter at least one guest who is seemingly impossible to satisfy and please, despite your efforts. Don't worry, future guests recognise if a reviewer is being unreasonable, particularly when the review is amongst great ones, and you handle your response right.
No one is perfect and travellers know that.  If 100% of your reviews are 5*, it can raise suspicions about whether they are genuine.  A mix of 3/4/5* reviews adds credibility.
And if you do get a negative review, the best way to devalue it is to surround it with positive ones.
Summing up
Reviews are one of the most powerful forms of social proof that potential guests use when researching somewhere to stay. They influence the buying decision and are trusted as much as personal recommendations. Focusing on getting and responding to reviews should be a priority.
A negative review presents the opportunity to improve your business and show potential guests how dedicated to the guest experience you are. Resolve the problem and respond well and your bad review could encourage someone to trust and book a stay with you.