Coronavirus: Deep Cleaning Tips for Holiday Rentals
Reading Time:
5
minutes
Providing a safe and clean property has always been one of the highest priorities for holiday let owners and managers. It's now more important than ever to re-evaluate your cleaning procedures and take measures to clean and disinfect your rental as we aim to reduce the spread of the COVID-19 outbreak.
When you start taking bookings and guests start arriving again, it's essential that you reassure holidaymakers that your holiday rental will be correctly cleaned for their stay.
Here are some 'coronavirus cleansing' tips to protect your cleaners and guests.
Protect your cleaners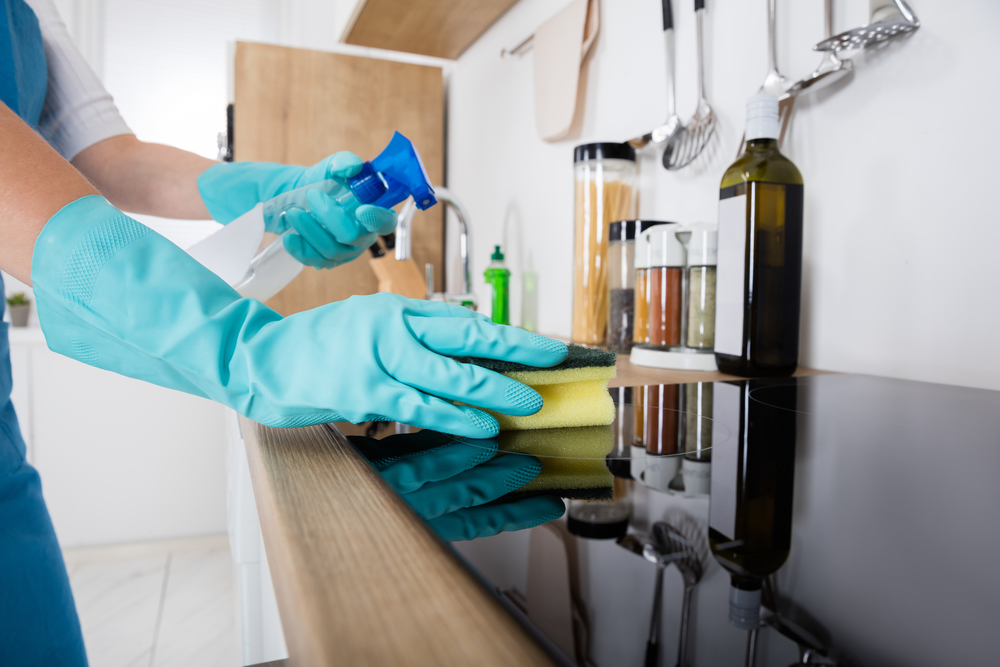 COVID-19 is still a relatively unknown virus and how the virus lives on surfaces is yet to be fully understood. It's possible for someone to contract COVID-19 by touching a contaminated surface – like a door handle or light switch, and the virus may live on some surfaces for several hours or even days.
It's likely that your cleaner(s) will be the first ones to enter your property after the last guest's depart, so it's essential to protect them with the right equipment and procedures so they stay healthy.
Share information on how they can protect themselves and keep them updated on the latest Government safety advice, so they know you are looking out for their wellbeing.
Here are some recommendations for your cleaning crew:
Cleaners should not work at all if they have symptoms of COVID-19.
Cleaners should wear masks as it's possible that they are contagious but not experiencing symptoms.
They should wear safety glasses, shoe covers, gloves and avoid touching any uncleaned surfaces then touching their face.
They should wash their hands immediately on arrival (following the correct procedure for handwashing) and immediately after gloves are removed. If that's not possible, use a hand sanitizer with at least 60% alcohol.
Make sure your cleaners know how to safely remove any cleaning gear, dispose of it, or sanitise accordingly after use.
Reward them for the additional time and effort
Your cleaners are likely to be as concerned as you are about their health and protecting their families. When you ask your cleaners to complete additional tasks to disinfect your property, make sure you let them know that you value their hard work and reward them accordingly for their commitment to keeping your property clean.
Corona cleaning tips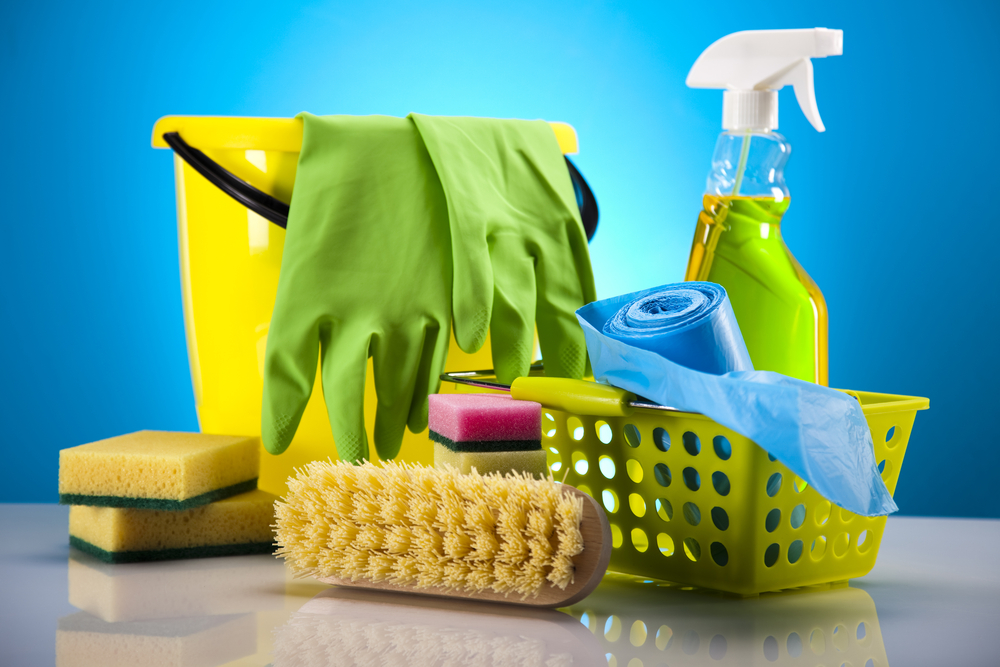 While every holiday rental is cleaned thoroughly between guests, many of the "high-touch" areas (such as light switches and handles) may get overlooked. The coronavirus requires taking additional steps to sanitise your property to ensure that a previous guest does not infect a future guest.
Many NHS staff and frontline healthcare workers have made the difficult decision to live away from their families while they go to work during the coronavirus outbreak. Although traditional bookings have been cancelled, some holiday lets are offering their properties to such professionals during the COVID-19 pandemic.
If you are, here are some tips for property managers and cleaning staff during and post COVID-19:
It's recommended to keep a minimum gap of 3 days between check-outs and check-ins during the pandemic to provide ample time to properly clean and disinfect all areas.
Don't just sanitise – clean first then sanitise. It's better to first clean the area with warm soapy water and then apply disinfectant (let it stand for a few minutes before wiping) to kill viruses, bacteria, and germs.
Allow fresh air to circulate the property during the entire cleaning process.
Use disposable cloths or paper towels when possible or machine-wash reusable cloths at the highest heat setting appropriate after use.
Disinfect kitchen brushes and sponges with detergent and warm water. You could also put sponges or cloths in the microwave on high for a minute or two.
When items cannot be cleaned using detergents e.g. upholstered furniture, steam clean.
To prevent contamination of upholstery, cover the furniture with washable sheets. Ideally, remove decorative scatter cushions or cover with washable covers.
Laundry – machine washed at 60°C all linens, blankets, throws and towels (even unused ones as guests may have touched them). Run the washing machine on empty once a week, either at a high temperature or with a chemical disinfectant to prevent the growth of germs.
All surfaces that guests have come into contact with must be cleaned and disinfected, including:
General:
Door handles
Surfaces
Floors
Appliances
Light/lamp switches
Remote controls
Tables
Window sills and window handles
Thermostats
Keys
Hairdryers
Stair railings
Ironing boards and irons
Bins
Plugs and cables
Telephone
Dog basket
Mirrors
Furniture & chairs
Kitchen:
Sinks
Wortktops
Cabinets & handles
Fridge and freezer
Condiments
Run all your dishes and utensils and through the dishwasher – not just the ones that the guest used as it's likely they will have touched many of them
Bathroom:
Every surface in the bathroom should be disinfected
Sinks
Toilets – flush handles, seats and lids
Disinfect your toilet brush
Showers and bath
Toiletries – shampoo, conditioner, body wash, and soap dispensers
Bedroom:
Hangers and luggage racks
Bed frames
Laundry basket
Cleaning:
Vacuum cleaners
Cleaning supplies & equipment
Kids' items:
Toys
High chairs
Cot
Other amenities:
Games
Books
Finally, as your cleaner leaves the property, make sure the entry process is disinfected. This might be a keypad, key safe or keys.
Cleaning after a person with possible or confirmed coronavirus has left
If you are concerned that someone has stayed in your holiday home with Covid-19, you can find government guidance here.
Tell guests about your enhanced cleaning routine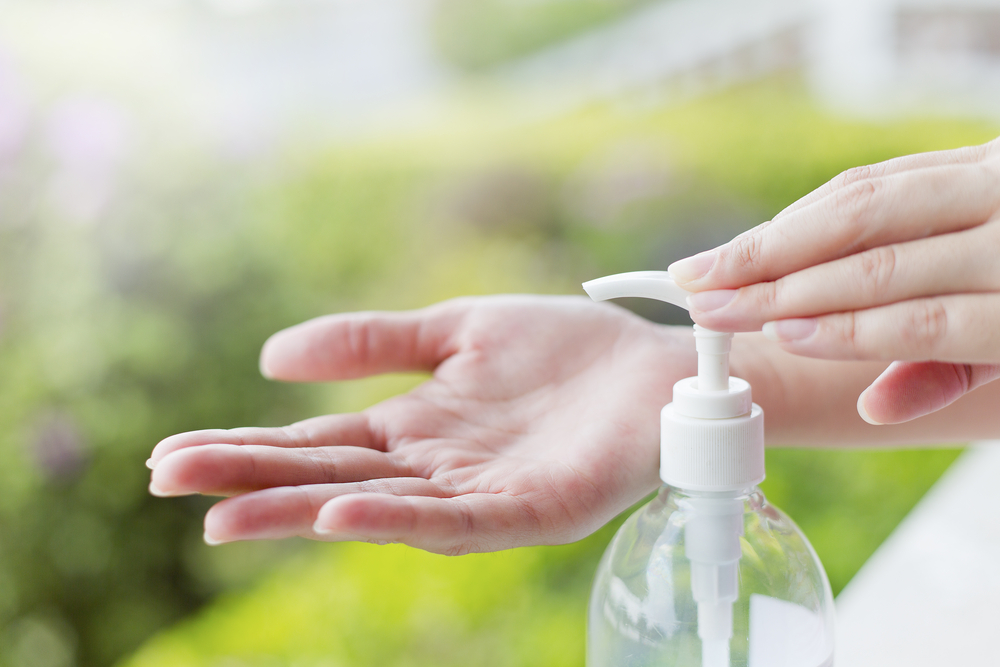 Once you start welcoming guests again, it's likely they will be concerned about travelling and will want to know about the precautions you've taken.
You want your guests to feel confident that when they stay in your holiday let it has been cleaned thoroughly – reassure them. Mention your enhanced cleaning routine and the additional precautions you have taken to protect their health.
Guests will want to take steps to reduce their risk of infection by social distancing. You can reduce person-to-person contact by offering self-check-in and checkout by using a key safe or smart lock.
Ensure your holiday rental is well-stocked with plenty of cleaning and sanitising products for guests while they are staying at your holiday home.
Include:
Antibacterial hand sanitiser in each room – leave one by the front door so guests can sanitise their hands as they enter and leave your property
Disposable gloves and wipes
Disinfectants and cleaning supplies
Hand soap
Paper towels
Tissues
Extra towels and sheets
Putt up 'wash your hands' signs and add some advice at the front of your guest information book so guests are reminded to keep hygiene front of mind.
To summarise
Hopefully, you will find these cleaning guidelines useful so you can be confident that you've done your best to keep both your guests and your cleaners healthy during and in a post-COVID19 world.
DISCLAIMER: These tips are simply recommendations and should not be regarded as official guidelines.
We recommend you visit the World Health Organization's website to stay updated.