Coronavirus: Deep Cleaning Tips for Holiday Rentals
Reading Time:
9
minutes
(Updated 9 October)
Providing a safe and clean property has always been one of the highest priorities for holiday let owners and managers. It's now more important than ever to re-evaluate your cleaning procedures and take measures to clean and disinfect your rental to protect yourself and your guests.
It's essential to regain the trust of travellers that you reassure them that your holiday rental will be correctly cleaned for their stay.
From disinfecting to using the right products and step-by-step cleaning guidelines, here are some coronavirus cleaning tips to help protect your cleaners and guests during COVID-19 and beyond.
Protect your cleaners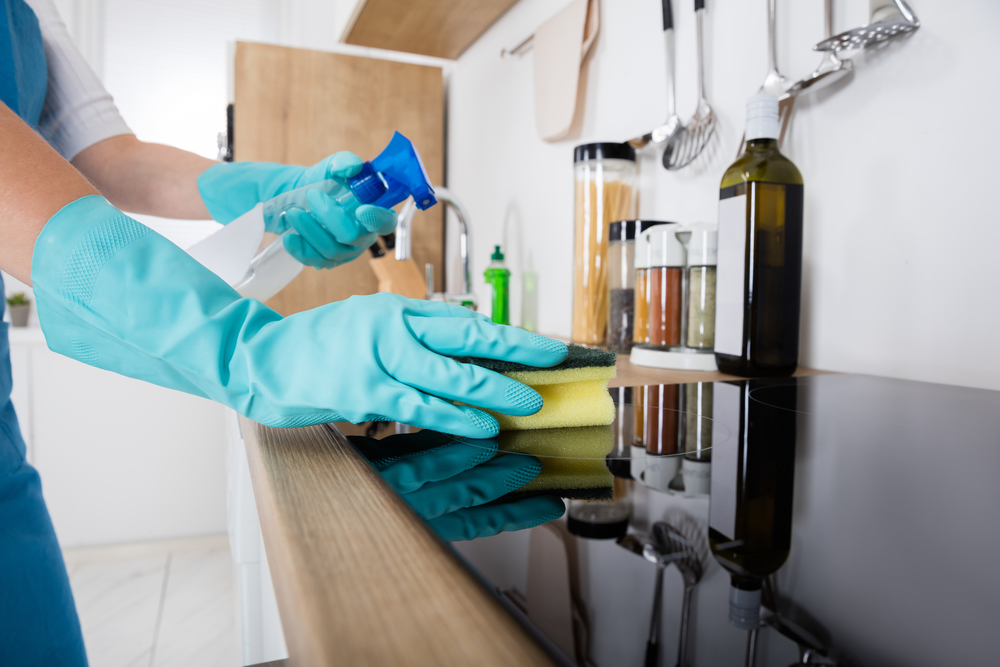 COVID-19 is still a relatively unknown virus and how the virus lives on surfaces is yet to be fully understood. It's possible for someone to contract COVID-19 by touching a contaminated surface – like a door handle or light switch, and the virus may live on some surfaces for several hours or even days.
It's likely that your cleaner(s) will be the first ones to enter your property after the last guests depart, so it's essential to protect them with the right equipment and procedures so they stay healthy.
Share information on how they can protect themselves and keep them updated on the latest Government safety advice, so they know you are looking out for their wellbeing.
Here are some recommendations for your cleaning crew:
Cleaners should not work at all if they have symptoms of COVID-19.
Ensure cleaners are working to the government social distancing guidelines if working as a team.
Cleaners should wear face masks as it's possible that they are contagious but not experiencing symptoms. They should also wear safety glasses, shoe covers, aprons, gloves and avoid touching any uncleaned surfaces then touching their face.
They should wash their hands immediately on arrival (following the correct procedure for handwashing) and immediately after gloves are removed. If that's not possible, hand sanitiser should be used.
Make sure your cleaners know how to safely remove any cleaning gear, dispose of it or sanitise accordingly after use. PPE items should be changed between cleans.
Try and avoid any cleaning during a guests stay.
Reward them for the additional time and effort
Your cleaners are likely to be as concerned as you are about their health and protecting their families. When you ask your cleaners to complete additional tasks to disinfect your property, allocate extra time to allow for the additional cleaning. Make sure you let them know that you value their hard work and reward them accordingly for their commitment to keeping your property clean.
Adding a cleaning fee to your bookings or adjusting your existing one can help offset any additional cleaning costs.
Coronavirus cleaning tips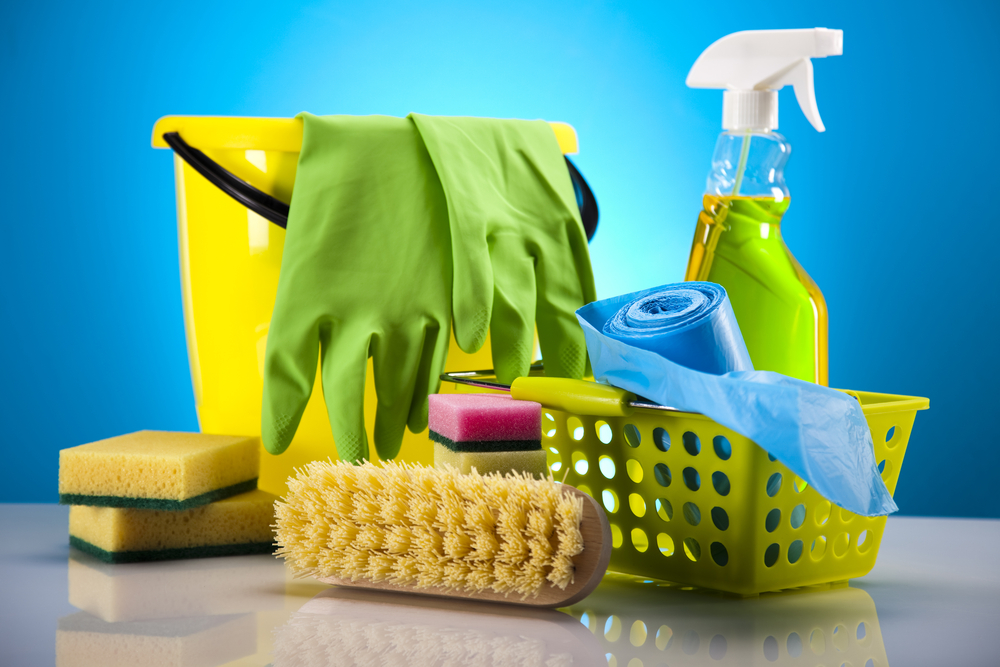 While every holiday rental is cleaned thoroughly between guests, many of the "high-touch" areas (such as light switches and handles) may get overlooked. The coronavirus requires taking additional steps to sanitise your property to ensure that a previous guest does not infect a future guest.
To assess and mitigate the risks of covid-19 to your cleaners and guests, you should carry out a risk assessment.
Here are some tips for property managers and cleaning staff during and post COVID-19:
Don't just sanitise – clean first then sanitise. It's better to first clean the area with warm soapy water and then apply disinfectant (let it stand for a few minutes before wiping) to kill viruses, bacteria and germs.
Open windows to allow fresh air to circulate the property during the entire cleaning process and ask guests to air the property during their stay.
Use disposable cloths or paper towels when possible or machine-wash reusable cloths at the highest heat setting appropriate after each clean.
Disinfect kitchen brushes and sponges with detergent and warm water. You could also put sponges or cloths in the microwave on high for a minute or two.
Soft furnishings and carpets – consider using a disinfectant spray or steam cleaner/carpet cleaner. Test on a hidden area first.
Some accommodation providers are using fogging machines which disperse disinfectant in a fine mist to cover surfaces after cleaning.
To prevent contamination of upholstery, cover the furniture with washable sheets. Ideally, remove decorative scatter cushions or cover with washable covers.
Bedding & linen – ask guests to strip beds and place dirty linen into bags on departure.
Do not shake dirty laundry as this minimises the possibility of dispersing viruses into the air.
Remove from the property before cleaning commences and use fresh clean gloves to put out clean towels and linen onto the beds.
Machine wash at 60°C all linen, mattress/pillow protectors, towels, bath mats and tea towels (even unused ones as guests may have touched them).
Pillows, duvets, throws, cushions etc. should be sprayed with disinfectant or rotate a clean set between guests.
Run the washing machine on empty once a week, either at a high temperature or with a chemical disinfectant to prevent the growth of germs.
Ask guests to put their waste in a tied plastic bag and dispose it in an external bin.
Double check all surfaces for dust. If you or your guests see dust, then it's questionable whether the property has been thoroughly cleaned.
All surfaces that guests have come into contact with must be cleaned and disinfected, including:
General:
Door handles
Door frames
Surfaces
Floors
Appliances
Light/lamp switches
Remote controls
Tables
Window sills and handles
Thermostats
Keys
Key lock box
Hairdryers
Stair railings
Ironing boards and irons
Bins (indoor and outdoor)
Plugs and cables
Telephone
Dog basket
Mirrors
Blind cords/pulleys
Indoor/outdoor furniture & chairs
Barbeque
Kitchen:
Sinks
Worktops
Tiles
Cabinets & handles
Fridge and freezer
Condiments
Run all your crockery, pots, pans, glasses, cutlery,  and utensils through the dishwasher or wash in hot soapy water – not just the ones that the guest used as it's likely they will have touched many of them
Bathroom:
Every surface in the bathroom should be disinfected
Sinks
Taps
Tiles
Toilets – flush handles, seats and lids
Disinfect your toilet brush
Showers and bath
Toiletries – shampoo, conditioner, body wash, and soap dispensers
Bedroom:
Hangers and luggage racks
Bed frames
Headboards
Laundry basket
Cleaning:
Vacuum cleaners
Cleaning supplies & equipment
Dustpan, brush and brooms
Hot tubs & pools
There is currently no evidence that the virus that causes COVID-19 can be spread to people through the water in pools and hot tubs.
Disinfect external touch points (handles, lids, steps and control panels) and follow the proper maintenance (including disinfection with chlorine or bromine) and sanitisation guidelines.
For hot tubs follow BISHTA guidelines www.bishta.co.uk
Swim England has published its guidance for pools.
Kids' items
High chairs
Cot
Guest information
Guest information packs should be stored in wipeable laminated folders. Ideally, you should email guests all the relevant guest information that they need ahead of their arrival or provide a digital guestbook.
Welcome basket
If you provide a welcome basket to guests during their stay, consider only offering items which are sealed or packaged – ideally presented in a wipeable container or simply leave them as stand-alone items.
Remove non-essential items
Some properties are de-cluttering and removing non-essential amenities that could be regularly touched (e.g. toys, games, books,  flyers) and making them available upon request. Alternatively, rotate items, take them away for 72 hours or consider whether any items can be left and disinfected at changeover.
Legionnaires' disease
If the water in your holiday home has not been used for a while, it is important to be aware of the risk of legionnaires' disease in the water systems.
Raise the temperature of the hot water in your boiler/cylinder to 60°C or higher.
Flush the water system – flush your toilets and let taps run for a couple of minutes.
Disinfect the showerhead and run water from both hot and cold taps for a couple of minutes.
Finally, as your cleaner leaves the property, make sure the entry process is disinfected. This might be a keypad, key safe or keys.
Cleaning checklist
You can download a word copy of a cleaning checklist from the ASSC here. It's recommended to keep a checklist of what you have done in each changeover to adhere to the recommended cleaning protocols.
Cleaning standards for the hospitality industry
The hospitality and tourism industry has produced specific covid-19 cleaning guidance for self-catering properties.
ASSC
Cleaning protocols for self-catering properties (PDF).
Airbnb's enhanced cleaning initiative
Based on insight and recommendations from the Centers for Disease Control and Prevention (CDC) Airbnb has developed a new cleaning protocol for hosts. Read Airbnb's advice here. (PDF). All hosts must commit to implement Airbnb's five-step enhanced cleaning process by November 20 otherwise their accounts may be subject to warnings, suspensions and, in some cases, removal from the Airbnb platform.
VRMA SafeHome
The Vacation Rental Housekeeping Professionals (VRHP) and the Vacation Rental Management Association (VRMA) SafeHome cleaning recommendations can be viewed here.
Vrbo/HomeAway
Has released its own cleaning checklist.
Booking.com
Safety and cleaning guidelines.
Online covid cleaning course
If you would like some guidance on how to clean your property and keep yourself, your cleaner and your guests safe – here is a Covid 19 cleaning protocols course (£28.80).
Covid certification schemes
These are free, online, covid certification schemes from VisitEngland and the AA.
Once completed, holiday let businesses can display certificates at their property and use the logos online to give guests confidence that you are adhering to the Government guidance, have carried out a risk assessment and have the required processes in place.
VisitEngland "We're Good To Go"
AA's COVID confident assessment scheme
Cleaning after a person with possible or confirmed coronavirus has left
If you are concerned that someone has stayed in your holiday home with Covid-19, you can find government guidance here.
Cleaning supplies
Here is a list of suppliers to source cleaning materials that you may find useful. Use a disinfecting product certified for EN 14476 widely available for use both as standard spray-and-wipe disinfectant. Follow the manufacturers guidelines as some products can also be misted onto soft furnishings.
Please add any others in the comments.
Should you have a booking buffer between stays?
Some agencies and listing sites are recommending a booking gap between check-outs and check-ins to provide ample time to properly clean and disinfect the property. Booking buffers aim to reduce the risk of potential exposure to the coronavirus, which can remain in the air or on surfaces for several hours or even days.
Airbnb hosts who adopt their Enhanced Cleaning Initiative will need to agree to a minimum 24-hour buffer after a guest checks out. If hosts are unable to commit to the cleaning protocol, they can alternatively opt into a 72-hour booking buffer between stays. For further information see your owner's portal.
Other listing sites recommend letting the property remain empty for a total of 24 hours after the previous guests have checked-out, followed by a deep clean.
There is no requirement to leave a property empty between guests. Property owners or managers will have to make a professional judgement on booking buffers depending on their cleaning and sanitisation strategy.
Tell guests about your enhanced cleaning routine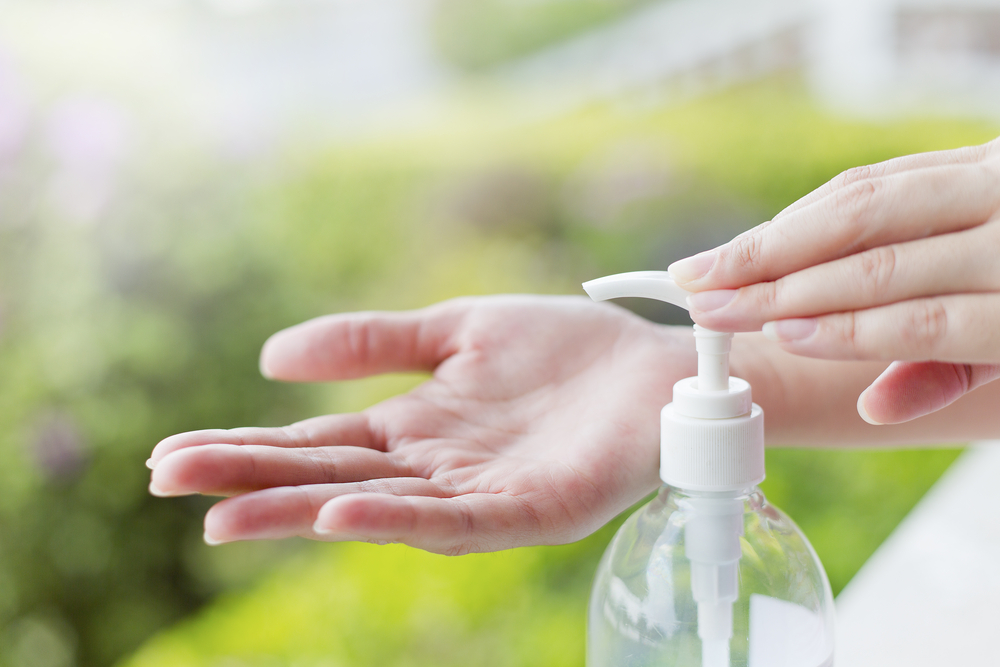 Now more than ever, guests care about cleanliness, they want to know what you're doing to help keep them safe and your property clean.
You want your guests to feel confident that when they stay in your holiday let it has been cleaned thoroughly. To reassure them and ease their fears, send them a message before they arrive and mention in your listing description your enhanced cleaning routine and the additional precautions you have taken to protect their health.
Guests will want to take steps to reduce their risk of infection by social distancing. You can reduce person-to-person contact by offering self-check-in and checkout by using a key safe or smart lock.
Ask guests to keep the property clean and sanitised during their stay, in order to reduce the risk to cleaners, owners and follow on guests.
To ensure guests are able to maintain a high standard of cleanliness and hygiene while staying at your holiday home, ensure your holiday rental is well-stocked with plenty of cleaning and sanitising products.
Include:
Antibacterial hand sanitiser in high traffic areas – leave one by the front door so guests can sanitise their hands as they enter and leave your property
Disposable gloves and disinfecting wipes
Disinfectants and cleaning supplies
Hand soap for each sink
Paper towels
Tissues
Extra towels and sheets
Disposable gloves
Putt up 'wash your hands' signs and add some advice at the front of your guest information book so guests are reminded to keep hygiene front of mind.
You could also add an extra measure of reassurance by placing a message near the entrance to inform guests that the property has not been accessed since being deep cleaned.
To summarise
Hopefully, you will find these cleaning guidelines useful so you can be confident that you've done your best to keep both your guests and your cleaners healthy during and in a post-COVID19 world.
We recommend you visit the World Health Organization's website to stay updated.
DISCLAIMER: This is article is intended to help holiday letting businesses think about the specific measures they can take to mitigate the covid-19 risks and should not be regarded as official guidelines. Any reliance you place on such information is at your own risk. We recommend that official government and industry guidelines are followed.
Useful information
You may find our coronavirus advice for holiday cottage owners useful.