Simple Online Payment Solutions For Holiday Lets
Reading Time:
6
minutes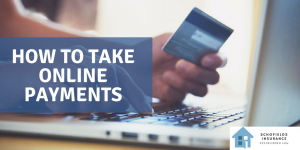 Paying online is now the preferred method for travellers looking to book your holiday home. It's a quick and simple process that allows travellers to securely reserve their holiday dates. You can also boost your occupancy rate by making the booking process easy for guests.
Still unsure? Here's why you need to accept online payments.
Online Pay

men

ts are Easier
It's a quick and easy way for guests to pay for their booking. A simple click on a book now button or online invoice allows them to type in their credit card details and pay. No more writing cheques, going to the bank to arrange payment or sending a bank transfer and wondering if it's going to the right account.
As an owner you get paid quicker, you no longer have to wait days for a bank transfer to clear, a cheque to arrive by post, or worry about bounced cheques.  It's also easy to issue a refund if a guest did decide to cancel.
They're More Secure



Compared to bank transfers, credit card payments are one of the safest payment methods.
In the last few years, travel booking scams have risen by 425%, with holidaymakers being tricked into transferring large sums of money to "bogus owners." Allowing guests to pay by credit card means that the money is protected because of the section 75 protection in place. A huge reassurance, given the travel scam horror stories.
They Give you Credibility & a Competitive Advantage
Consumers are used to shopping online and don't like jumping through hoops. When choosing between two similar properties, one which requires payment by cheque/bank transfer, and one which offers instant online secure payment – which one do you think they will choose?
Taking payments online ultimately gives you a competitive advantage and proves to your customers that they can trust you.
They are Easy to Set Up
Most solutions don't require any technical knowledge to set up or use, so there's no excuse!
How to Get Started
So, how do you get started? We've compiled this list of the top solutions that enable holiday rental owners to accept online payments.
PayPal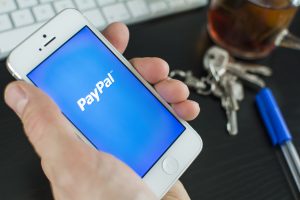 PayPal is established, and it's trusted, which is why many rental owners opt for it. Yes, it has flaws but it's also a method that travellers know and are comfortable using.
The website is known for its high transaction fees, that is around 2.1% – 3%. The fee does vary depending on monthly transactions, which can be calculated on the PayPal website. Either way, it is a high charge for holiday cottage owners to absorb compared to other solutions.
What some owners do is take the deposit via PayPal and collect the rest of the money upon arrival. This is an ideal option for those who do a guest meet and greet.
WorldPay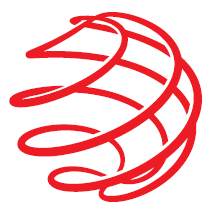 Worldpay is a secure online payment site that also works like a PayPal transaction. When a payment is due an email is sent out with a link to a safe payment process. This is known as a "Pay by Link" system.
Third parties (owners) don't have direct access to card details which could be a selling point for holidaymakers. Transaction costs are also low with a charge of 1.2% on credit cards and 2% for none UK and business cards.
In order for this to work, rental owners would need to create an account. From there, you enter a guest's name, the amount owed and their email address. Worldpay would then send an email with a link for guests to pay. Guests enter their card details, name and address. All information is secured by Worldpay with both parties knowing the payment is legit and their details are safe.
Following a payment, an email is sent to the owner for confirmation. The money then appears in your bank account within three working days.
Worldpay is free for the first 12 months, after that a £7.50 monthly fee is required as well as a £1.50 flat fee for debit cards. Although the site charges users, the low transaction cost and security is a huge selling point.
Wave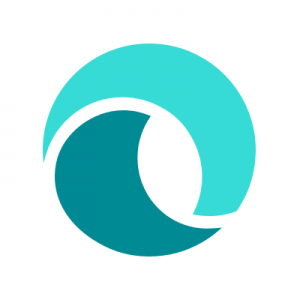 Wave enables guests to pay on their desktop, mobile, over the phone or in person. You simply email guests an invoice which allows them to pay by Credit or Debit card. They claim that once the invoice has been paid the money will be in your account within 7 days.
There's no set-up or monthly fee but there is a charge of 1.4% + 20p per transaction for European issued cards and 2.9% + 20p for non-European cards. It's a popular option with holiday let owners.
VacayPay
VacayPay payments can be taken over the phone using their virtual terminal. Alternatively, it can be integrated into your existing website or you could have their partner company, Rentivo, design a holiday rental website which incorporates VacayPay.
The system accepts payments in GBP, USD, CAD and Euro. The only downside is the time it takes for money to be transferred which is usually within 4-7 working days.
For VacayPay to work, owners have to create an account to take payments.  Guests simply enter their card details. An attractive process as guests won't have to spend valuable time creating an account they may never use again.
What makes VacayPay so desirable is that it has specifically been designed for holiday rental owners. Together with Rentivo, the owner could have payments and website easily taken care of. There is a cost, but if you have a lot of customers or want to further expand your business it may be a worthwhile investment.
TransferWise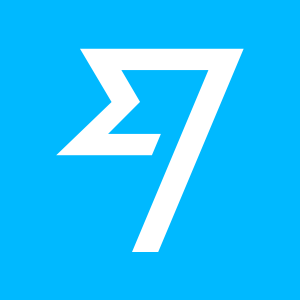 TransferWise – want to accept payments from overseas guests? Then this could be a solution for you. This website enables users to carry out secure FX transfers without any hidden costs. The site claims that it is up to eight times cheaper than banks. Alongside this, each transfer is tracked and can be accessed through the App.
Guests can open an account via email, Facebook or Google account, then send payment to your bank account. The fact that senders have to open an account could put them off, as it's easier for them if they can simply pay online without jumping through hoops.
Senders are charged a fee e.g. to convert Euros to Sterling the fee is 0.5% of the amount that's converted.
Square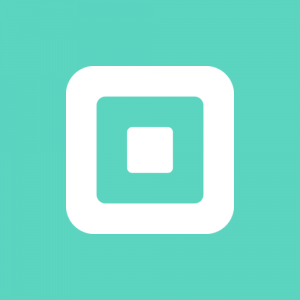 Square is ideal if you want payments quick, with funds deposited into your bank account as fast as the next business day. Owners can generate an invoice which guests can pay online, use a virtual terminal to process card payments manually or you can use their e-commerce API to take payments on your own website.
However, there is the drawback of a high transaction fee of 2.5%. This is a costly fee but a potential sacrifice for those wanting their money fast.
Square also has another feature that may be more suited to those who want to take onsite payments. For £39 you can purchase a card reader which charges 1.75% for transactions. It works with chip & pin, contactless or with a phone app.
Plus, it's pocket-sized and has a long-lasting battery. All payments, invoices and receipts are available in the App which can be emailed directly to guests.
Use a Booking System
An alternative is to use an online booking system that has payment processing built in. By enabling online booking you can automate bookings, payments and documentation. It also cuts out time-consuming tasks, such as confirming if dates are available, the price etc.
To Summarise
Before choosing a payment solution for your holiday rental it's important to evaluate which system would make life easier for you and your guests.
You'll want to consider:
How quickly will money clear in your account?
How much will you be charged per transaction and/or subscription fees as these will impact on your profit? However, such charges are nominal in comparison to the benefits.
Also, ensure you include all fees in the headline price. Guests like to see an all-inclusive price, and make a point of advertising that there are "no card fees". Paying securely at no extra charge is an enticing offer.
Do guests have to create an account to make a payment? Setting up an account for many is an inconvenience and in some cases, can cause holidaymakers to book elsewhere.
Do you need the option to process phone payments? Although I expect most guests would prefer to pay via an online system.
Do you have the technical skills to add the payment platform to your website? Or will you have the added expense of paying a developer to do it?
If anything was to go wrong, and it will, you want to know you will receive the support you need to ensure payments are received.
All in all, there is a multitude of websites that will enable you to take credit card payments. It simply comes down to which one fits your needs and works best for you and your guests.
What do you use? Please add your tips in the comments.