How to create the ultimate guest information book
Reading Time:
9
minutes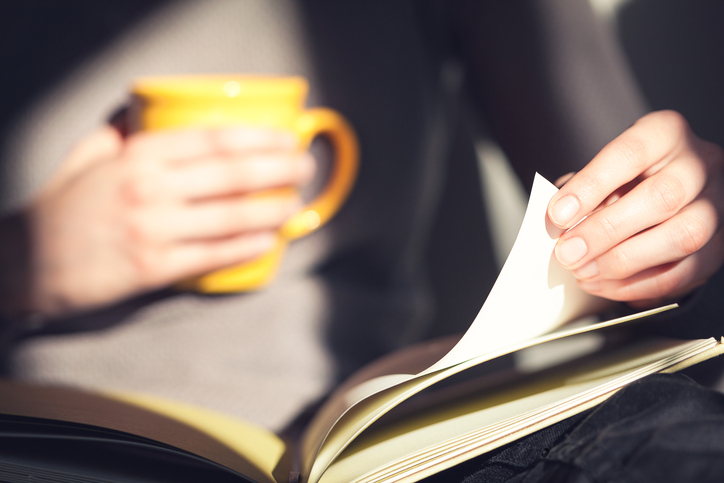 Sometimes when we know our rental property and destination so well, we can take things for granted and forget what it felt like when we had just arrived.
We forget that to our new guests the whole place is rather alien, and even something as simple as getting the right channel on to watch the football can be a mammoth task!
So one of the best ways to get your guests' stay off to a good start is to provide a comprehensive guest information folder in an easy-to-read format, that quickly answers all their questions and helps them get on with the job of having a fantastic holiday.
In your guest information pack, you should tell them all they need to know about your holiday home and the area. It will also make life easier for you if your guests know how to work appliances, where to find a good restaurant, how to get to the supermarket etc. This should save you from some late-night phone calls!
Your guest information can also be used as a PR tool to impress your visitors, and if done well, it can even pave the way for repeat visits and recommendations.
So do take some time and care over compiling your guest information and make it as comprehensive as possible, summarising your most important information on the first page.
Give it a professional touch with printed information rather than hand-written (remember first impressions are lasting) and have one subject per page, with a clear heading and pictures. Store each piece of information in individual plastic folders in a ring binder – you can even order these online embossed with your logo or photo of your property. You can also buy guest information folders such as these.
Put the guest information book in a prominent place in your holiday let, clearly labelled "Welcome Folder" or "Welcome to (your property name)". As an extra bonus email a copy as a PDF to your guests before they even arrive – it all helps to build that all important anticipation happiness effect!
Everything guests need to know to make their stay a memorable one
To create a fully comprehensive guest pack, here are the key sections that we would recommend including:
A welcome message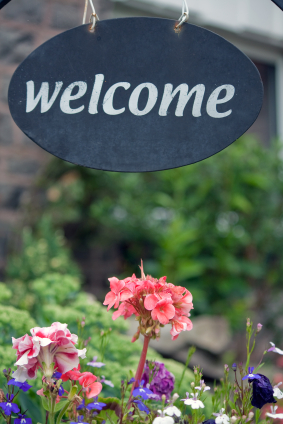 Welcome your guests to your holiday home with a personal message, perhaps a photo and any interesting back story about the property – why you bought it, any renovations you did, any historical connections. Guests love to feel like they personally know the owners and are welcome in their home as friends – they tend to take more care of it if they do!
Emergencies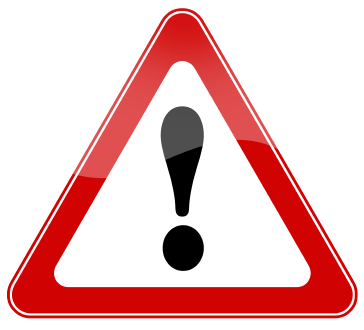 Put an emergency contacts section at the front of the book and be sure to include your own mobile number (or that of your property manager/handyman) for out of hours emergencies.
List phone numbers for local doctors (public and private), dentists and hospitals (vets too if you allow pets) and instructions on how to get to them.
List English-speaking professionals if your property is abroad, such as the nearest consulate office and translators or helplines to assist with reporting crimes.
Provide information on what to do if something goes wrong with the property, such as the lights tripping, heating failure, problems with appliances and so on. Outline the location of the fuse box, the mains water stopcock and the gas terminal so they can be located quickly in the event of an emergency.
Make it clear what guests should do in the event of a fire, where the fire extinguishers are kept, how the smoke alarms work, where the fire exits are and where they can find the first aid kit.
Instructions for appliances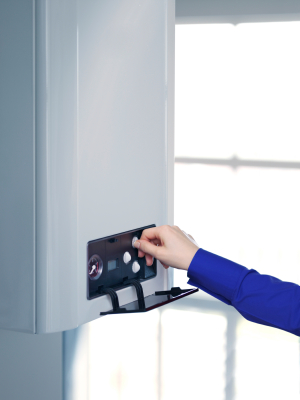 At the front of the folder give instructions on how to connect to the internet, including the name of your network and password/network key to log in.
Take photocopies of the instruction manuals for all appliances guests might use and leave them in a drawer where guests can find them if needed.
If the manuals are long or complicated, write some clear 'quick user instructions' in fool-proof bullet points to avoid guests pushing numerous buttons until something happens or breaks! Leave these as a laminated note by the appliance itself, use photos with arrows to simply explain how to operate.
Don't forget to include instructions for the remote controls, especially if there are several of them, and put a name sticker on each one to indicate what it is for.
Provide instructions on how to safely work the wood burner as many guests won't be familiar with operating one. The last thing you want is a property filled with smoke or damaged by fire. If you have a gas BBQ where is the best place to buy a replacement canister if it runs out?
If your house empties to a septic tank be sure to tell your guests what can and can't be flushed down the toilets.
Put laminated instructions on how to safely use your hot tub next to it to avoid misuse and damage.
Send guests an inventory list of what you provide so they know what to expect – then they won't call you when they can't find the olive pitter!
Instructions for refuse disposal and energy saving
Holiday property owners all have a responsibility to encourage responsible tourism, so let your guests know what they should do to follow the guidelines in your area.
Outline what guests should do with rubbish and recycling. What day do the bins need to be put out and where? Include tips on saving energy in your holiday let, this will save money on bills as well as reduce your guests' carbon footprint. Guests have a habit of putting the heating on full blast and then opening windows because it's too hot for some reason (to the annoyance of owners).
House rules (but don't call them rules)

It is important that guests are aware of the dos and don'ts of your holiday property as well as the urbanisation where applicable – the last thing you want is complaints from your neighbours about unruly visitors.
These can include the security measures they should take and how to lock up the property (& not lock themselves out), making sure they know about your rules for smoking and pets. If your property is part of a community or block, list any regulations for this as well (e.g. noise levels, pool opening times, lifeguard hours, etc). If parking spaces are designated then provide clear instructions on where to park so they don't upset your neighbours.
You should also inform guests of potential hazards such as the swimming pool depth or slippery surfaces.
Don't call them rules – call them 'dos and don'ts' and include a copy of your terms and conditions in the guest folder.
It's important that you clarify that any problems with the accommodation must be reported to you or your representatives as soon as possible so that you have the opportunity to rectify any issues.
Local transport
Holidaymakers on a budget will appreciate it if you give them really clear guidance on how to make the most of the local transport.
Tell your guests how to get to places on local transport such as the location of the bus and train stations, and include timetables (keep these up to date) plus phone numbers for taxis.
It's also a good idea to give the name of the nearest main street or landmark so they can give this to a taxi driver in case they don't know the area.
If your holiday home is abroad, provide details of any unfamiliar driving rules that apply.
Attractions and amenities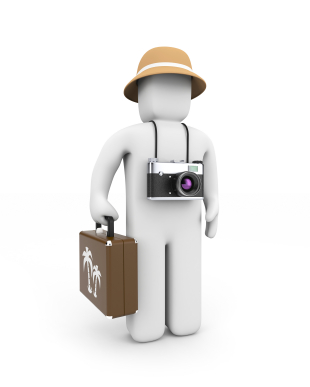 Make a list of local amenities (supermarket, markets, shops, bakery, delicatessen, post office, banks, ATM, petrol station etc.) and the location of the nearest pay telephone if the mobile phone reception in the area is limited. Include a map showing where they are in relation to your property and the best way to get to them by public transport or car.
List nearby places to visit and pop in some brochures and discount vouchers. Don't forget to include take away menus for local companies.
Include activities for a wide range of ages, so think local heritage sites and monuments for cultural types, as well as family days out and activities for very young children.
Update your list every six months, refresh brochures and leave a selection of guide books (e.g. best local walks, family attractions, top 10 beaches) in your rental – label them as I find they tend to go missing!
Local recommendations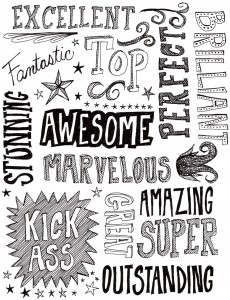 Remember your guests may never have been to your destination before. They will love it if you can share your best 'insider tips' so they can really experience what it's like to live in your community.
Guests like to feel they have experienced something that few others know about, something you won't find in a travel guide.
Think about who your target market is likely to be (i.e. are you catering to romantic couples in a one-bedroom studio, or a large family with kids?). With your ideal guest in mind write a list of your favourite places to eat and drink, and say why you recommend them. Is it family/dog-friendly or does it serve the best 'secret sauce' chicken wings you have ever tasted!
Guided maps of walks or jogging routes in the area are always appreciated.
What's the best beach for collecting shells or surfing? Where can guests rent canoes, bikes, kayaks etc? Tell them!
Create an itinerary for the 'perfect day' based on your insider knowledge.
Also, give an idea of prices and include contact numbers/website so guests can book if necessary. Negotiate meal offers for your guests at local pubs/restaurants and forge partnerships with local businesses.
Phrasebook
If your holiday let is abroad, include a phrase book for important topics to help guests with the foreign language. A great topic is the local food. Include translations for the main dishes that are popular in your region and how to order a coffee and beer, so guest can try things with confidence.
Guestbook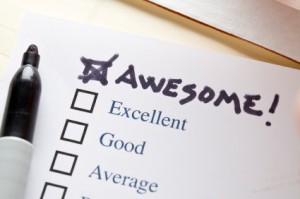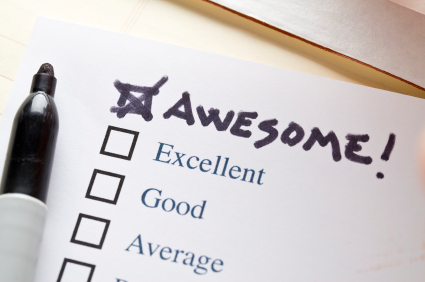 Buy a guest book for your holiday let and encourage guests to leave their own recommendations for restaurants or places to visit, so future guests can benefit from their personal experiences.
Your guest book isn't the place for guests to list any problems they had during their stay. Send guests a follow-up email on departure day to see if they have any suggestions on how you could improve their stay, if there is anything you could add.
Also, give the link to your online reviews page and ask guests to leave their comments online. Be selective with who you ask for a review. Avoid guests who have been 'a problem'.
Provide a pad for children and encourage them to draw images of their holiday or comment on what they liked. It's heartwarming to read what they enjoyed most.
Check-out instructions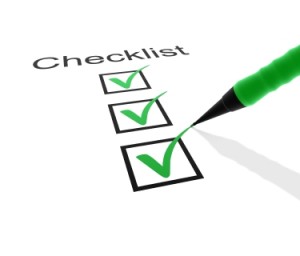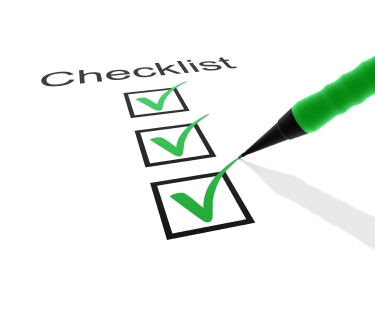 Provide a concise list of what you would like your guests to do when leaving. This will help avoid last minute phone calls and problems.
Tell guests to make sure doors and windows are locked, where to leave the keys, what to do with bed linen and towels, to turn off the lights, what temperature to leave the thermostat on (or remind them to turn off the air conditioning) and to dispose of perishable food.
To summarise
It's a fact that guests don't read so make it easy for them. Create a 'quick starter guide' to briefly outline the key information that guests will need when settling in. They can then explore your guest information folder in more detail later.
Take a walk in your guests' shoes the next time you go on holiday. What is the process that you go through to when settling in? What did you wish the owner/manager had done differently? What do you wish they'd told you?
What can you learn from the experience to make your rental better?
If you are looking for some ideas for what to include in your welcome pack then this post offers some useful tips.
Have we missed anything? Please add your tips in the comments…