Writing the Perfect Description to Rank Higher on Vrbo & Airbnb
Reading Time:
6
minutes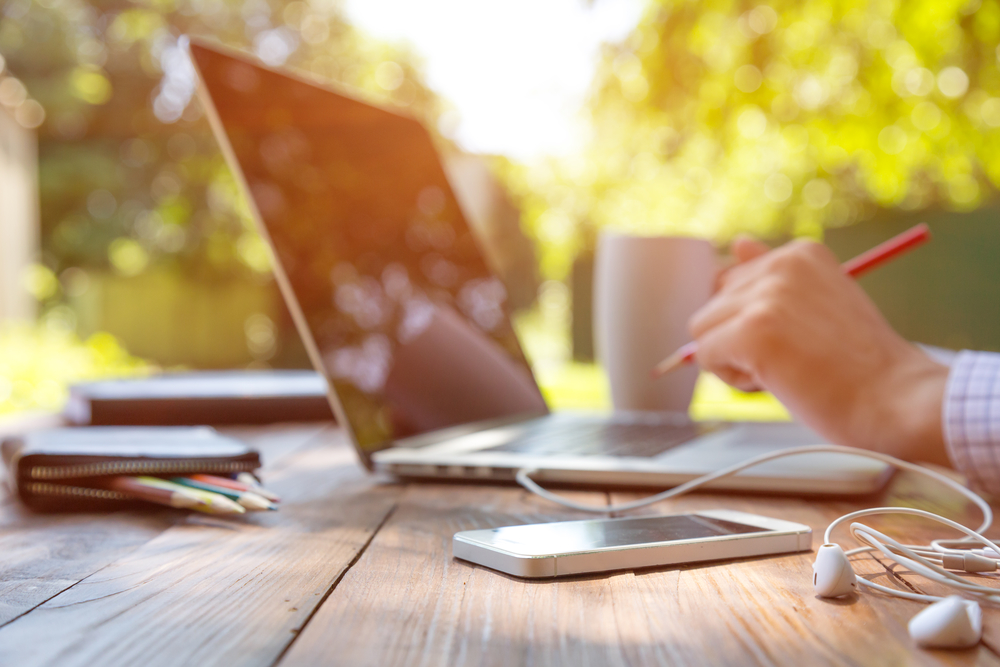 The holiday lettings market is extremely crowded and competition for guests is intense. There are over 6 million listings on Airbnb worldwide and over 2 million holiday homes to rent around the world on Vrbo.
To maximise your bookings, you need to make sure your listing ranks high in the Airbnb and Vrbo search results and stands out. In this post, we're going to share our top tips to optimise your listings and increase your occupancy.
A picture is worth a thousand words
They say a picture is worth a thousand words, and it's never truer than in the travel industry.
Photos are the first thing people gravitate towards when looking for somewhere to stay. If guests see beautiful pictures of your holiday home, they're likely to delve into your listing to read more.
Choose your thumbnail photo wisely as this will be the first impression your potential guests get. It must show off the property's best features, appeal to travellers desires and make them want to stay in your property.
Include as many photos as you're allowed on your listing as you want guests to feel inspired and visualise themselves staying at your property.
Also:
Choose a sunny day to take your photos, remove clutter, keep cars and people out of the photos.
Take a few staged shots – set the table for a meal, add some cosy blankets and a bowl of popcorn for movie night in the lounge and put some fairy lights around the hot tub overlooking the ocean.
Put yourself in your guests' shoes and research other holiday rentals in your area. Which images make you want to stay at the property? Show off your special features and unique selling points (USPs).
Guests want to scope out the property before staying so show the sleeping arrangements, the layout and what kind of kitchen they can cook in.
Update your photos regularly with seasonal photos to attract out-of-season guests.
Add captions to rouse emotions and draw attention to details, such as "Relax on the balcony as you watch the sun slip into the ocean at dusk".
While it might seem easy to take photos on your phone, the payoff in hiring a professional photographer who has the right equipment and experience can be one of the best investments you can make to increase bookings.
However, if you are confident in your abilities, here are some tips on taking holiday rental photos.
Write with your ideal guest in mind
Before you start writing, think about your ideal guest profile –who typically stays in your property and why do they choose you? Then write the description with your 'ideal guest' in mind and imagine you are talking to just one person.
A useful tip is to look at yours and your competitors reviews as they reveal what guests like the most. What do guests rave about in their reviews? Is it the views, proximity to the beach, the tranquillity, space etc.
Write an attention grabbing headline
Along with your lead photo, headlines are what guests see first. Here's your chance to say something that will grab their attention and continue reading.
What does your holiday let have that others do not? Focus on the unique features and selling points to draw them in. Maybe guests rave about the breathtaking sunset views or the property's ideal location to walk to the beach.
Ensure that your selling points are unique. A hot tub is not so unique if 8 out of 10 holiday cottages in your area have one. Also, don't use your title to reiterate what browsers already know. They already know where your holiday cottage is and how many bedrooms because they filtered it in their search.
Writing the perfect description
Your photos and headline are used to grab potential guests' attention, then the description reels them in to secure the booking. Identify what truly sets your holiday home apart. Is it the stunning views? The proximity to certain attractions? The cosy lounge? The outdoor space? The heated pool or family-friendly games room?
Most people won't read lengthy descriptions, they will skim through your ad. Your job is to consolidate your most remarkable features into easy-to-read paragraphs and bullet points.
Include:
The property's standout features (USPs) to describe the experience your guests will have so they want to book your property. Use phrases like "spend a romantic evening cosying up in the hot tub as you watch the spectacular sight of the sun setting over the mountains".
Describe each room, specify the size of the beds (twin, queen or king) and include the number of toilets and showers.
If you're attracting families, write about what's in the house for children. If groups are your target market, tell guests about the social space and number of beds, kitchen and lounge seating etc.
Incorporate words such as modern, breathtaking views, spacious, alfresco dining, private, tranquil and relaxed. Don't overuse words like 'luxury', capital letters or!
You can also mention how suitable (or unsuitable) the property is for certain groups of travellers. Let them know how many people the property can accommodate and whether or not you allow dogs.
You should also name your property, and then include the name in your description. A unique property name gives savvy guests a chance to Google your name and book direct (to save on booking fees).
Include all the property amenities
Most listing sites have an amenities section where you tick off what you provide from a list – make sure you don't leave anything out. Guests want to know exactly what you provide at your holiday let and will use filters when they are searching for a property. If your property has parking spaces or a workspace but you haven't added them to the amenities list, your listing won't appear in those filtered searches.
Constantly update the amenities section of your listing so you don't miss out on visibility and bookings.
Sell the holiday experience
Guests want to know what's waiting for them beyond your holiday let. You have to sell the whole holiday experience so they can picture what their holiday will be like at your rental. Mention specifics about your property in relation to the town or city's highlights. How far you are to the best beach in the area and your favourite restaurant or bakery which is within walking distance.
Let them know that you're happy to recommend your favourite places to visit, restaurants, etc. The personal attention and service you offer is one of the major reasons people choose holiday rentals.
Price competitively
When travellers have to choose between very similar rentals, the price can be the deciding factor so your pricing must be competitive.
When pricing your holiday let, there are lots of factors to consider to make sure you're not over or underpriced. Review local competitor prices, market trends, seasonality or local events and adjust accordingly.
Consider investing in a dynamic pricing tool that automatically adjusts your prices to ensure you always have the best price to maximise both occupancy and profits.
Offering promotions on listing sites can also help to boost your search visibility as guests can filter for hosts offering discounts.
Collect reviews
Collecting reviews is arguably the single most important tactic to build trust and market your holiday home.
Good reviews from previous guests provides social proof that what you are promising in your listing ad is true. Therefore, holiday lets with five-star ratings get priority in search results and rank higher, making them more visible to browsing travellers.
Whether you receive positive or negative feedback you should reply to every single guest who gives feedback on their holiday experience. You're not only replying to the reviewer, but the 100's of people looking at your reviews. Taking the time to reply shows that you care about the guest experience.
Make it easy to book
If you enable instant booking, this can improve your search visibility on listing sites such as Airbnb as it makes for a very smooth guest experience if they can book easily. Also, try to accept as many booking requests as possible because a high decline or cancellation rate can negatively impact your rankings.
It's also in Airbnb's interest to promote hosts with a fast response time. Respond quickly to all guest enquiries, ideally within the first hour and never take longer than 24 hours to respond.
Be honest
Be real and honest in your holiday rental listing site ad and certainly don't portray your holiday home in a misleading light. It might put people off when you mention there is some noise at night from the pub beer garden down the street, but honesty is the best policy, if you don't want to receive negative reviews.
Get some help
Use ChatGPT
What is ChatGPT? ChatGPT is an artificial intelligence trained to assist with a variety of tasks in response to prompts. For example, you could ask ChatGPT to generate a description in a fraction of the time it would take you. For example: Generate a holiday home listing description for my 2-bed dog friendly cottage in Padstow that sleeps 4 with a hot tub.
The more details you add, the more relevant the ChatGPT response. However, because ChatGPT may generate incorrect responses, the output should be reviewed and amended where necessary.
To get started with ChatGPT go to Open AI and create an account. The alternatives are Google Bard and Bing AI.
Hire a copywriter
Just like hiring a professional photographer, a copywriter can be one of the best investments you make. They have the experience and skills to make browsers book your holiday let.
Also, use a tool like Grammarly to check the spelling and grammar before publishing your listing.
To summarise
These tips we've discussed (great photography, detailed listing descriptions, good reviews, competitive pricing, and turning on instant booking) will all improve your ranking on listing sites and help boost bookings.
But one of the biggest mistakes hosts make is that they do not regularly update their listings. Listing sites constantly make updates so make sure you exploit any new features to stay ahead of the competition.