Money Saving Tips for Holiday Let Landlords
Reading Time:
11
minutes
It isn't cheap to run a holiday let business due to ongoing costs such as cleaning, utilities and maintenance to name a few. The current energy crisis is also adding even more uncertainty and challenges for holiday lets.
But it's not as simple as increasing the rates paid by guests to compensate for surging costs. Increased demand has already led to rental rates being raised over the last two years, and the purchasing power of some travellers is already being hit by the cost of living squeeze.
A useful exercise is to review your outgoings to see how you can reduce your expenses and improve your bottom line. To help we've put together a list of tips to help cut your costs and run your holiday cottage business more efficiently. Most of which are free or relatively cheap and easy to implement.
Analyse the efficiency of your business and your expenses
Before you can reduce costs, you need to do an in-depth analysis of what you're currently spending money on. Are you running your holiday home efficiently? Are you spending needless money somewhere? Once you have a clear understanding of your expenses, you'll have a better idea of where you can start to cut costs.
Take advantage of tax breaks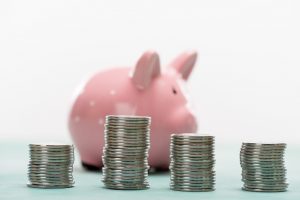 Nobody likes paying taxes, but as a holiday let landlord, you can take comfort in the fact that you can reduce your tax bill by offsetting certain furnished holiday lettings allowable expenses
For instance:
Property essentials (cleaning products, toilet rolls, welcome packs etc.)
Repairs & renewals (decorating, plumbing, replacing items such as white goods and furniture)
Cleaning
Business-related travel expenses
Office expenses (software, printers, stationary etc.)
Advertising, both in print & online
Mortgage interest
Council tax
Utility bills
Agency fees
Accountancy
Insurance
There's also the opportunity to roll over capital gains. This means if you buy another holiday let, any profit made from the first holiday home can be deferred until you sell the second one.
If you make a loss in your first year, perhaps due to the costs of setting up and furnishing your holiday let, this loss can be carried forward to reduce your tax bill.
If you share the ownership of your holiday cottage with someone (e.g. husband/wife) it normally makes sense for the lower earner to receive the holiday rental income to reduce the amount of tax that needs to be paid.
If your holiday let qualifies for business rates (rather than council tax) you may be able to claim small business rate relief, which could reduce your tax bill.
Off-setting as much of your allowable expenses against your rental income is a way to cut your tax bill. Get advice from an accountant who should know all the tax breaks that holiday lets can qualify for and they typically save you more money than their fee.
To qualify under the furnished holiday letting (FHL) tax rules the property must:

Be available as a holiday let for at least 210 days of the year
Be let out for 105 days of the year
Any long lets (over 31 days) can't be included in the 105 days
Switch utilities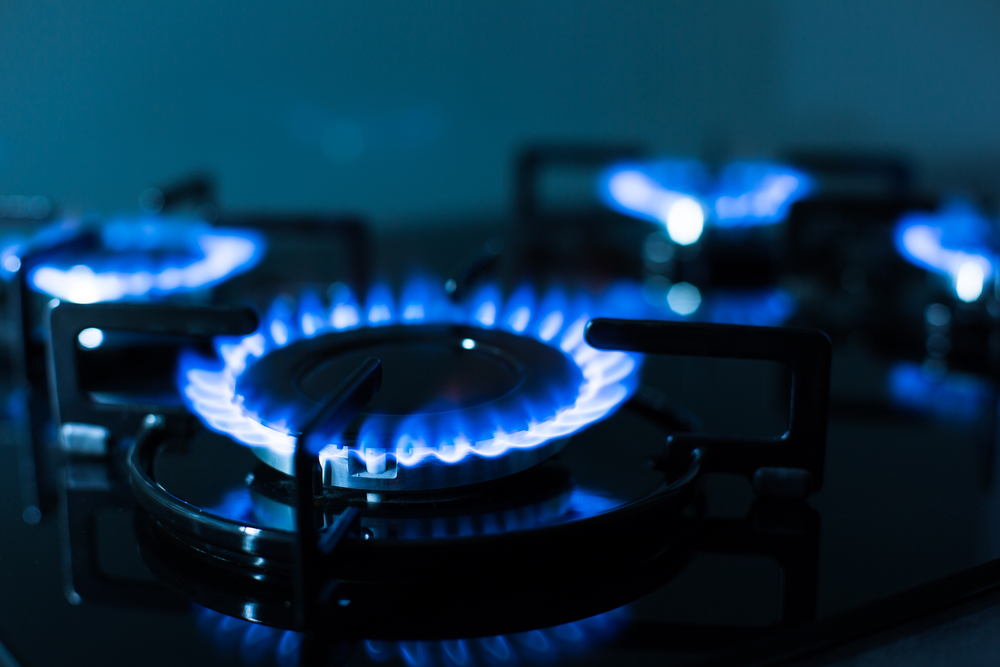 Note: Due to the current energy crisis this advice has changed. However, when things normalise and the market offers competitive fixed deals, this advice will apply again.
By shopping around on comparison sites and switching utilities, you could save hundreds of pounds each year.
According to the Government, over 13 million UK households are estimated to be losing out on £2.7 million per year by staying with the same energy provider. By shopping around and comparing, homeowners can save on average £200 per year.
However, there are other ways of cutting costs, simply revising your tariff could save you money. Most people are on a 'standard tariff', however, this isn't always the cheapest tariff. It's possible to save by changing to a 'fixed tariff' to protect you against price rises for the duration of your contract.
Don't just opt for dual fuel deals because these aren't always cheaper. Compare suppliers providing individual gas and electricity, to see which is the best deal. Also, look at your billing method as paying by direct debit and switching to online billing can save you up to 10%.
And don't fret about informing your current supplier because if you switch, your new one will take care of all that. Just make sure to check whether there are any cancellation fees before you go ahead.
Don't forget to shop around for the best broadband package too.
Reduce changeover costs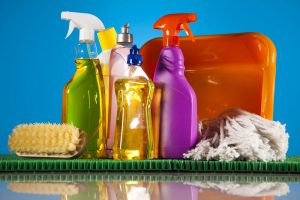 Cleaning a property after a guest has checked out is essential, but it's likely to be one of your biggest overheads. Typically, most holiday home owners have a reliable cleaner or clean themselves.
A good cleaner is worth their weight in gold and will charge around £200 per changeover for a 3-4 bed rental. Some will only charge £100 but you shouldn't compromise on cleaning as this will lead to bad reviews and complaints. With the rise of Airbnb, there are lots of companies coming to the market offering cleaning services, so you may want to shop around and compare if you need to cut your changeover costs.
Alongside this, you should provide cleaning products (such as a hoover, mop and brush) to encourage guests to clean up after themselves. By having guests leave your property in a tidy state, your cleaner won't be tasked with too much work. Ultimately, reducing their time spent cleaning your holiday home and therefore the cost of the changeover.
But do refrain from asking guests to do a spring clean, they are on holiday after all.
You can further cut costs by eliminating unnecessary and unused items from the welcome basket in favour of providing the essentials that guests use, such as:
A pint of milk, tea, coffee & sugar
A loaf of bread & butter
A bunch of fresh flowers
A packet of biscuits
Eggs
Sweets
Doggy treats
These are small tokens that don't cost a lot of money but do make a wonderful impression.
Shop smartly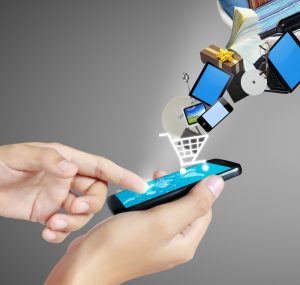 Holiday lets take a beating, it comes with the territory, so it's crucial to buy products that can withstand heavy use. Cheap furniture and appliances might be appealing especially considering they are for guests' pleasure and not yours. However, it's a false economy because you'll be forever replacing items and you will end up spending more in the long run than you would have done if you'd bought high-quality products in the first place. Buy cheap, buy twice.
Consider purchasing an extended warranty for appliances. It's usually easier and more cost-effective to replace rather than repair appliances. Plus, you'll save on hanging around for call-outs, repair costs and it minimises disruption to your guests and bookings.
It's worth keeping an eye out for seasonal sales, which offer a great opportunity to save when refurbishing your property and take advantage of interest-free offers. Also, don't forget to use a cashback/reward credit card and websites like Top Cashback which give a percentage back on what you spend if you shop via their tracked links. As a holiday let business owner, you're going to spend a lot of money. This way your purchases will reward you and give you money back.
It's also worth signing up for the Moneysaving expert weekly newsletter which includes deals from retailers. Another tip is to abandon your shopping basket when shopping online as some retailers will send you a discount code to entice you back to the purchase.
Another great way to save money is to buy items that need frequently replacing in bulk e.g. toilet rolls. Evaluate which items should be bought in bulk and which items can be bought ad hoc when needed
Convert to energy saving devices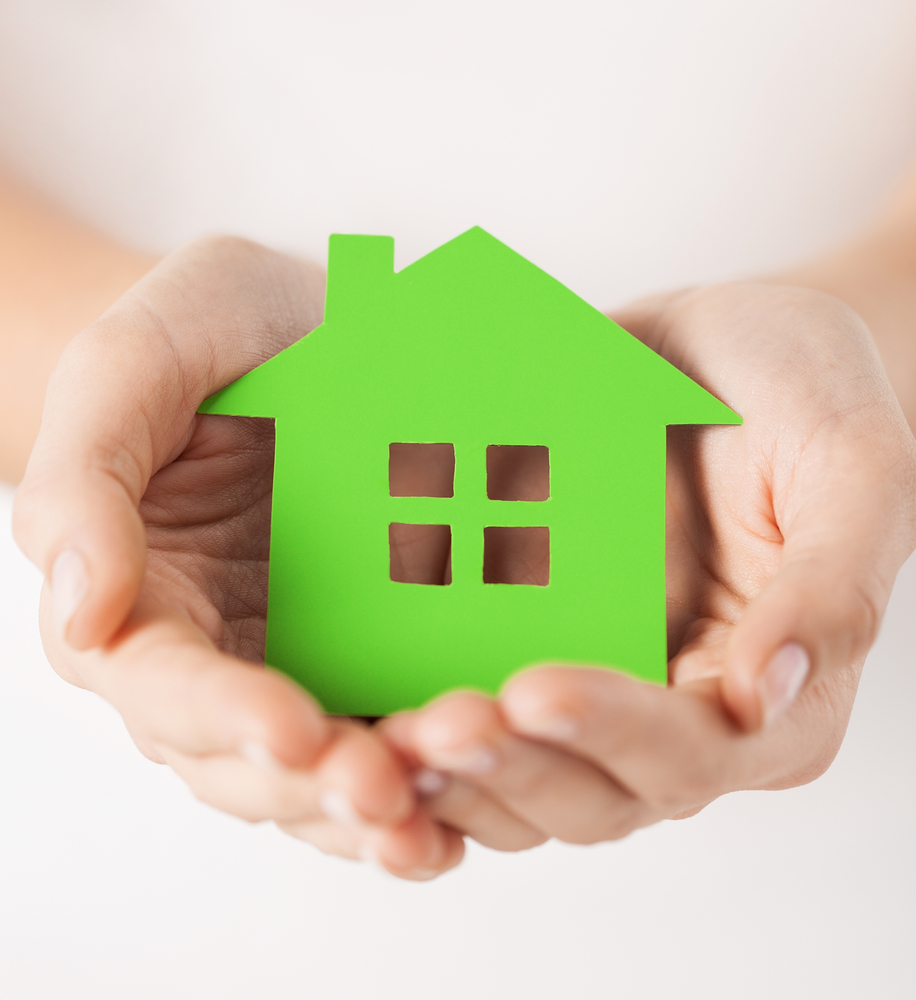 Unfortunately, you can't control how much energy your guests use, but you can make changes to your property to make it as energy efficient as possible, therefore reducing your bills.
Energy-saving devices can cut costs dramatically and reduce heat, water and electricity wastage.
Think about:
Change light bulbs to energy-efficient bulbs or switch to LED lighting. According to the Energy Saving Trust, replacing one traditional bulb with an LED alternative can save up to £6 per year. If you replaced each bulb in your holiday let you could save a considerable amount.
Invest in smart devices to manage energy use by turning devices on and off remotely. Simply turning devices off instead of leaving them on standby can save you around £30 per year. Plus, you can set devices, lights and the heating on a timer. This means guests don't have to arrive at a cold dark property and you don't waste money by leaving unused devices on or heating an empty property.
Buy energy-efficient appliances such as a washer/dryer which is a sought-after feature in a holiday home. People pack lightly so the chances are they'll want to clean their clothes at some point during their stay. According to Uswitch, washers can account for roughly 7% of your energy bill. While energy-efficient washers cost more, they use less than half the water and energy as typical washers. Meaning the initial upfront cost quickly balances out.
Installing a water meter can save on water bills. With a meter, you only pay exactly what you use, and it can save you up to £100+ per year according to Moneysaving expert. Plus, the installation of a water meter in the UK and Wales is free.
Water-saving showerheads can save a four-person household on a water meter as much as £75 a year on water heating. When you use less hot water, you heat less water.
Although installing solar panels for the average house can cost between £4,000 and £6,000, considering the current cost of energy they could help reduce your bills. Something to consider.
To protect from the potential costs due to guests charging their EV at your property, you could install a charge point that bills the guest direct. This post has some advice.
By introducing these devices, you can mitigate soaring energy bills whilst still providing guests with the facilities they require and being eco-friendly.
Save energy
You can reduce your energy bills by making a few simple changes which don't have to cost a fortune or impact your lifestyle too much.
The investment that will reap the most reward is to improve the roof and wall insulation at your holiday let. The Energy Saving Trust found that an uninsulated house could lose 25% of its heat through the roof, a whopping 66% through the walls and a further 10% through windows. Although the cost of insulating your roof/loft typically costs around £395, it could save you around £225 a year. Cavity wall insulation costs around £720 but can save on average £225 per year.Although these measures aren't cheap, they will eventually pay for themselves in a couple of years. Plus, a warm and cosy property is essential for holidaymakers, especially during the winter months.
A common debate is whether it is cheaper to leave the heating on constantly at a low temperature, rather than just turning it on when you need it. The Energy Saving Trust is adamant you should only have your heating on when required.
Simply turning your thermostat down by just one degree can save around 4%, or about £100 a year on average for a typical home.
Almost 90% of a washing machine's energy costs come from heating the water. Washing laundry at 30˚C instead of 40˚C can cut the cost of the cycle by a third. Also, wash your holiday home laundry at the property during turnovers as your electricity is a tax-deductible expense.
Bleed your radiators to release trapped air which causes cold spots that affect efficiency.
Use a water butt to collect rainwater for watering your garden.
Collectively, the savings from these tips mount up over time and justify the investment and time incurred.
We all know guests have a tendency to leave lights and the heating on even while they're out, remind them to be careful with their energy consumption and help save the planet.
Keep on top of maintenance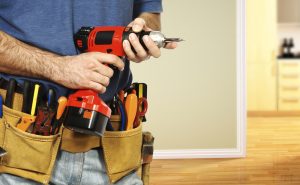 Holiday home maintenance can be time-consuming. However, neglecting or delaying maintenance means issues can quickly escalate into more serious and costly problems. For example, a missing roof slate could lead to rot and damp issues. So instead of simply getting it replaced in the first place, you could end up spending hundreds of pounds to repair water damage to ceilings and damp-related issues.
Here is a maintenance checklist that you can use to check your property for common problems year-round.
Although you'll want to keep on top of maintenance, don't go rushing into getting professionals in to fix every issue. You might be able to fix the damage yourself and save on the added expense. However, if it is out of your skill-set then leave it alone. Getting someone to fix your bodge-job could work out far more expensive.
Automate processes
When your procedures can be automated they should be. This means you'll save time and money – plus you'll have a more efficient process in place. For example, use a smart lock or key safe rather than face-to-face check ins. Use booking automation software so you don't have to manually send emails.
Save on insurance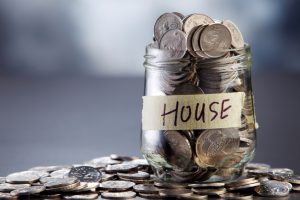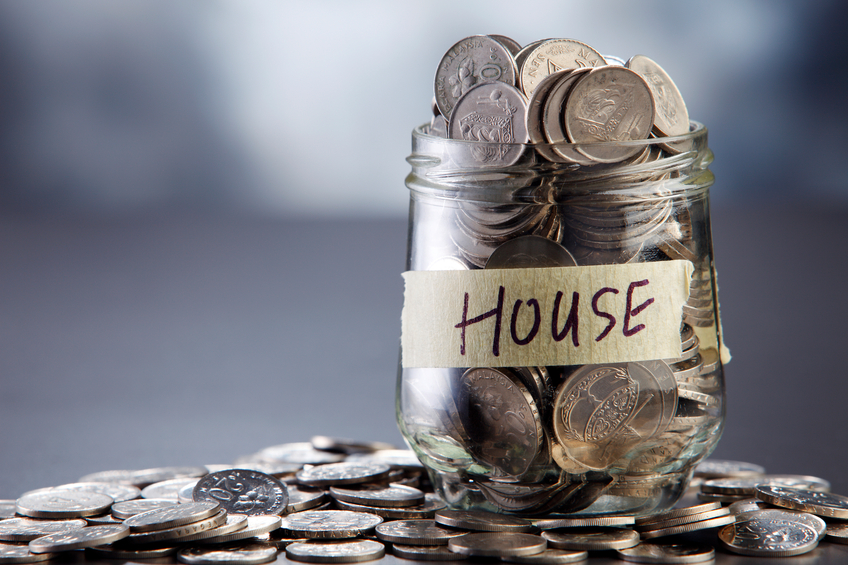 Taking out insurance is one of the most important money-saving measure holiday let landlords can take. It's a false economy to have inadequate, or worse – no insurance. Without insurance you stand to lose what is likely to be one of your largest financial investments, should it be destroyed by fire for example.
The last thing you want is financial ruin for not paying on average £150 per year for building insurance.
Instead of taking out the cheapest policy that doesn't cover you, try these tips to reduce the cost of a comprehensive policy:
Properties with security systems and smart devices might be entitled to a discount as these reduce risks and potential claims.
Opt for a higher excess if you can, as this will lower the premium.
Paying all the premium in one go will normally end up being cheaper than paying your premium monthly.
Regularly look for better deals before renewing your existing policy but remember the cheapest policy doesn't necessarily guarantee you the best cover.
Talk to us. At Schofields we provide specialist insurance for holiday homes and 80% of those who switch to us save.
Compare mortgage offers
Another large expense for holiday home owners will be mortgage payments. Regularly review your mortgage arrangements to ensure you're getting the best deal. Even if you've got a decent deal right now, it's worth shopping around as a lower interest rate could lead to huge savings.
Re-mortgaging your property isn't as daunting as it sounds. You can talk to your bank, mortgage brokers and use comparison sites to see if your current mortgage payments can be reduced.
Use a letting agency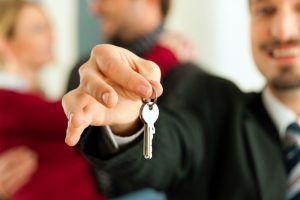 Owning a holiday let is time-consuming and hard work. You have to effectively manage, maintain and market your property. But does it make financial sense for you to do all of this?
A good exercise is to work out how much you earn per hour managing your holiday rental vs your day job. This way you can see whether it would be a better financial and lifestyle choice to call in the professionals and let an agency manage the property and bookings.
If you do go with a letting agency you will have more free time and bookings/income could potentially increase due to their high level of expertise. Plus, some property management fees can be written off as operating expenses when you do your holiday let tax return.
Remember – your time isn't free, use it wisely.
Don't just go for the first property manager you see. Here are some tips on choosing a letting agent.
Overall
A profitable holiday let isn't just about getting more bookings to increase profits. With just a few simple changes to how you run your rental, you could be saving hundreds, if not thousands of pounds a year.