12 BIG mistakes holiday let landlords make
Reading Time:
9
minutes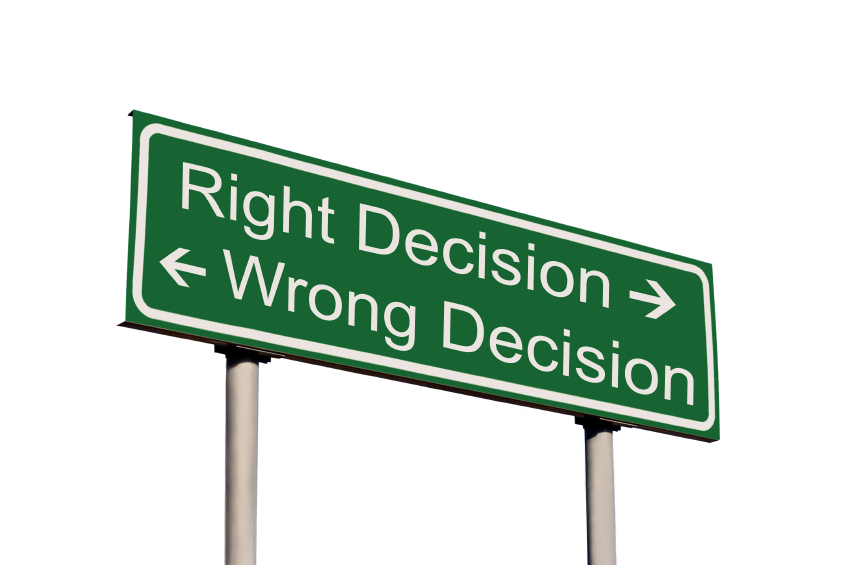 – And How to Avoid Them
Many holiday let landlords fall into the trap of thinking it's easy to set up a rental business, secure bookings and make a good income, but the reality is not quite so rosy.
While the barrier to entry might seem lower than other types of businesses, the world of holiday lets is hugely competitive and guests are literally spoilt for choice in all destinations.
For the best chance of success, you need to be savvy with your marketing, service and quality. There's a lot more to it than a fresh coat of paint and a listing on Owner's Direct.
Mistakes can cost money, waste time and cause stress. It's likely you're guilty of some (if not all) of these mistakes. Hopefully our advice will help you avoid them moving forward:
Many owners simply advertise on one big listing site, and then don't look at it for a whole year until it's time to update their rates. While this might bring in a couple of bookings, you will soon lose out to the competing holiday rental that has a thorough marketing strategy in place.
What to do: Be a marketing machine

Think of your holiday home as a business and as such, it needs a proper marketing strategy. Marketing is a continual process, not an annual event. You have to spend money to make money.
This may well start with advertising on dominant holiday lettings websites to get going, but should continue with developing your own website, and expand into using social media and rental agents. You should certainly be looking at building an email list, and keep in touch with your past guests and enquirers by blogging and sending out regular newsletters.
2) Putting all your eggs in one basket
The holiday rental industry a big place, so when you focus on just one advertising channel and fail to use all of the tools available, you will inevitably miss out against those rentals that can be seen all over the internet.
What to do: Diversify your marketing
Diversify your advertising as much as possible. Are there any niche accommodation websites or local area guides that you can advertise on? These can be lucrative. Look into paid marketing tools such as having a video made to put up on YouTube, or investing in some Pay Per Click ads for your website to show up in Google. These needn't be expensive and could earn you valuable extra bookings.
Avoid poorly designed, overcrowded, free to list rental sites – from experience they tend to be a waste of time. Your budget would be better spent upgrading the listing on your top performing site(s).
Never list with a rental site who cold calls you!
And don't be scared about using Agents. A good rental company will get you valuable bookings that you might have missed out on, so their commission will be worth it. Plus it will free up your time to work on your marketing.
Finally, remember non-online advertising as well – does your local tourist office know about your holiday home? Is there a local magazine or paper you can advertise in that attracts your kind of target audience e.g. mountain biking or local walks? If you can't afford paid advertising then think creatively about getting publicity for your rental – can you invite a travel journalist to a freebie stay with their family one weekend?
Marketing is an expense (just like the maintenance of your rental) and should be monitored. If you aren't getting a return on your investment try something new.
3) Making a mess of pricing
Many owners think that the cheaper they are, the more bookings they will get. Sure this might be true in some cases, but can you cover your costs? And are you going to really attract the kind of guests you want in your property? And will people wonder what's wrong with it if it's so cheap? Price for profit – not occupancy.
What to do: Add quality and value
Do price your holiday rental realistically, but know that a high quality, more expensive rental will be easier to manage in the long run, even if it may mean a higher investment to begin with.
Take a look at the competition to see what they're charging, and then figure out how you can be different and better. If you choose to set your prices higher than those for similar properties, justify this by listing the extras guests can expect to find in your holiday home. Think designer electronics, luxury linens, services like a housekeeper, concierge or chef, or anything that makes your rental shine as top quality.
Make good use of special deals, but as well as last-minute reductions, three nights for the price of two, etc, think also about adding something of value. Give away a romantic meal for two, tickets to a theme park etc. These are great for filling gaps on your booking calendar.
4) Being too slow to respond
If you don't reply to enquiries promptly you will lose out to the owner who replied first. Guests who are ready to book a holiday don't have the patience to hang around waiting for an owner to maybe (or maybe not) get back to them. Travelers are increasingly browsing rental websites on mobile devices and have them to hand, ready to proceed to the next step once a reply comes through.
What to do: Make it your priority to give a quick response
Do reply as soon as you can when you get an enquiry about a booking. Tweak your response to personalize your message and tell guests how to book. The quicker you respond, the more chances you have of securing their booking – remember they will probably have contacted several owners, not just you. If they have given a phone number then always call them, it's far easier to build rapport with a client by speaking rather than writing to them. If you would rather email, always follow up within a few days of your reply asking them if they require any further help.
5) Not giving enough information
Many owners skimp on their property descriptions, merely giving a list of bedrooms and key facilities. But that does nothing to help paint a visual picture to your potential guests, or show them that you are a professional when it comes to running your business.
It's easy to get complacent and forget that potential guests know nothing about your rental or local area.
What to do: Convince and convert
Do give your guests as much information as possible about the property and rental conditions in your listings and response emails. What questions are you asked by other guests – are there local beaches, is there a pub nearby, how far is town, can I park? What is the thought process guests go through when booking a holiday. All these questions should be answered in your advert/website.
They should instantly know why your property is ideal for them, and then be able to easily find the information they need in order to proceed with a booking. This gives a great impression and will save them asking further questions later.
If writing is not your forte, hire a professional copywriter and to save time you can prepare a few email templates you can adapt when you get an enquiry.
6) Not having a proper contract or booking conditions
Taking rental bookings without the correct T&Cs in place is a big mistake, as it leaves your business exposed to complaints and possible financial damage when things go wrong.
What to do: Do your paperwork
For your peace of mind as well as your guests', do have a rental contract prepared for all stays and get it signed by guests before they arrive. Keep the contract simple but make sure it includes all the basics (e.g. dates, payment, security deposit, arrival times, occupancy limits, pet policy, cancellation terms etc.).
Don't forget to be clear on insurance – state exactly what your insurance includes so guests are aware of any extra travel cover they may need for their valuables.
7) Failure to listen and accept feedback
There's nothing worse than seeing a scathing review online about accommodation, followed by an even more scathing reply! Is that the kind of person you would want to be booking your hard-earned holiday with?
What to do: Solicit feedback and act on criticism
Ask all guests for feedback on how you could improve and when you receive it, listen hard to what they say. Negative feedback can be more valuable than positive feedback. Put right the negative points and improve on the good ones. You may also need to tweak your marketing descriptions and rates to reflect the improvements.
Then, make a point to contact all happy guests within a day or two of their return and invite them to leave an online review. Even if these contain some negative points, the way you respond is vital in showing future guests you are one of the good guys. Travelers are suspicious of all 5* star reviews, a few average ones with understanding replies from owners show that you are genuine.
8) Failure to keep in touch
Too many owners fail to create a proper mailing list as they don't appreciate the "lifetime value" of their past guests and prospects. This is a big mistake and could mean you are missing out on valuable future bookings and referrals.
What to do: Build your guest list
Keep contact details of all past guests and add a mailing list sign up form to your website. Stay in touch regularly to tell them about latest improvements at your property, special deals, local news etc. Guest loyalty is the foundation of any sustainable holiday rental and often leads to recommendations.
Do things the right way though and be sure to include an "unsubscribe" link on your emails, and ask for guests' permission to include them on your mailing list.
9) Skipping property inspections & inventory checks
It's inevitable that things will go missing and get damaged during a guests' stay and that a housekeeper will fail to notice during a rushed changeover. The problem is that something as trivial as a missing bottle opener can lead to an unsatisfied guest and complaints. Guests have been visualizing sitting on your balcony with their favorite 'tipple' for several months and an absent bottle opener has ruined it.
What to do: Regular inspections
Take 20 minutes, once every few weeks to find out what condition your property is in.
Regular inspections identify problems so you can nip them in the bud before they spiral out of control. Always opt for the best quality items – what was seen as 'luxury' a few years ago is now expected as standard in self catering properties. Wifi, Nespresso, Egyptian cotton linen, wireless music streaming etc.
Complex coding, knowledge of html, designing a website is daunting – not anymore. There are numerous platforms available that make it easy for holiday home owners to build a website. A website is a fundamental part of holiday home marketing and allows you to stand out from competitors.
What to do: Build your own or outsource
Take a look at Webchalet or Lodgify. Their software is tailored for holiday rentals and allows owners to create a website that is engaging, mobile friendly and ultimately convinces enquirers that your rental is for them. Alternatively you can use an outsourcing site such as Odesk to hire a web designer.
Numerous eye tracking studies prove that users' eyes are drawn to images on websites. You have on average 8 seconds to impress users before they leave your website or rental listing site advert. Your photos/thumbnail image is your opportunity to wow guests. Do they?
What to do: Hire a professional photographer
Hiring a professional photographer is probably the best marketing investment you can make. They have both the equipment and knowledge of how to stage a property for maximum results. When comparing two very similar holiday rentals, the one with the photos that allow guests to emotionally visualize being in your rental will always win.
12) Accepting any old booking
Not all bookings are good for business and novice holiday let landlords (and even experienced ones) often take bookings without thinking it through. Short stays during peak season, bookings that leave gaps, gatherings and over occupancy can impact your profit margins and stress levels.
What to do: Screen guests & analyse trends
'Screen' guests to ensure they are a good match for your rental and that they aren't misrepresenting their intentions (e.g. a party). Talk with them over the phone to see if your property is right for them, and more importantly, if they are right for your property. Go with your gut feelings. If you have concerns then refuse the booking.
Use historical booking trends to decide if a booking is worth taking. If you know that you could rent your peak weeks 3x over, then avoid taking bookings that leave unlettable gaps. If you know from experience that guests prefer to arrive on a certain day (cheaper flights etc.) and it maximizes your occupancy, then stick to these days.

To summarise:
There are now over 1 million listings on Homeaway. Competition is increasing, travelers have more choice, therefore they can be choosy. Ultimately, for those owners who don't invest in marketing and their properties – fewer enquiries will turn into actual bookings.
All holiday let owners make mistakes, but each one is an opportunity to learn and be more successful.
You should always be looking for new ways to generate more bookings, improve profits and efficiency.