A Guide to Holiday Let Health and Safety Requirements
Reading Time:
10
minutes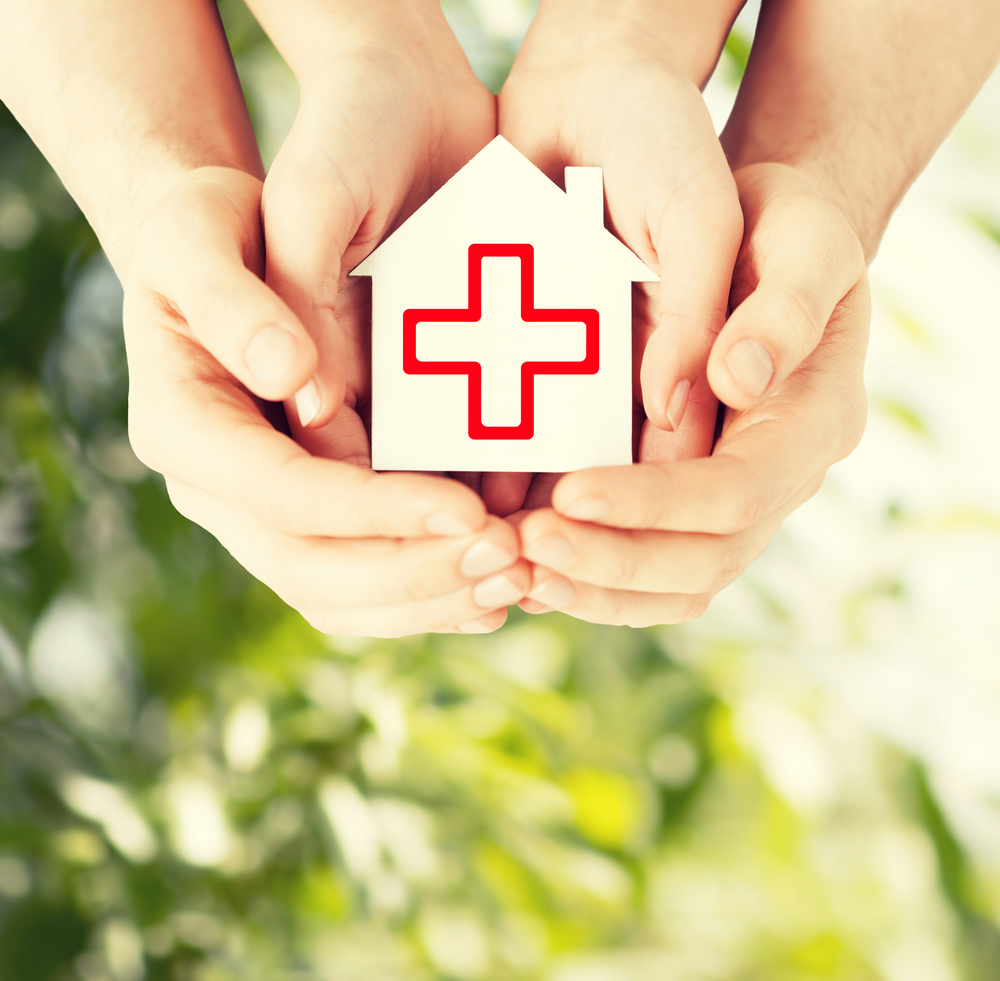 As a holiday let owner you have a duty of care to provide safe accommodation for your guests and minimise the risks from potential hazards. You also have a legal obligation to follow the relevant health and safety regulations when letting your holiday home.
Here we run through the main requirements so you can check you are compliant with health and safety requirements and that your guests are protected.
Fire safety for holiday lets
Fire risk assessment
Identifying and preventing fire risks at your holiday cottage is essential to ensure guests have a safe stay. You must comply with the Regulatory Reform (Fire Safety) Order 2005 (England and Wales) or the Fire Safety Regulations 2006 (Scotland).
It is a legal requirement to carry out a Fire Risk Assessment to determine what fire hazards you have and how to remove or reduce them. Here is our advice on creating a fire risk assessment with a link to the 'Do You Have Paying Guests?' guide. This gives accommodation providers essential advice on complying with fire safety laws and reducing fire risks in their properties.
There is also this guide for holiday cottage owners in Scotland.
If you let via an agency, they should also advise you on fire safety.
In the event of a fire, make sure that your guests are aware of your property's evacuation plan. You should also provide at least one fire extinguisher and fire blanket at your property.
Smoke alarms
You should have a smoke alarm on every floor in your holiday home that is used as a living space. Ideally, those that are mains-wired and have a separate battery backup in case there is a power cut. There are also smart devices such as Nest Protect that allow you to monitor your home remotely. Your smartphone will alert you when smoke (or CO) is detected, or the batteries are low.
It's mandatory for every home in Scotland to have interlinked smoke alarms throughout the home, one smoke alarm installed in the room most frequently used, a smoke alarm on every floor in spaces such as landings and hallways and a heat alarm in the kitchen. The alarms must be mounted on the ceiling, either mains-connected with a backup battery or fitted with a long-life battery.
Part of your changeover checklist should be testing your smoke alarm on the first day of each let to ensure they are in working order.
Fire safety of furniture and furnishings
If you provide self-catering accommodation you need to comply with the Furniture and Furnishings (Fire) (Safety) Regulations 1988, which cover domestic furniture and furnishings.
All furniture (new and second-hand) that is covered by the regulations must comply with certain safety tests. Most furniture will have a manufacturer's label on it saying if it meets the requirements.
Chimney fires
Having an open fire/log burner in your holiday cottage can increase bookings, but they also come with risks.
Regular cleaning of your chimney or flue can reduce the build-up of soot, clear obstructions such as bird nests and help prevent fires and carbon monoxide poisoning.
If you have an open fire or log burner, HETAS recommends having the chimney swept at least twice a year when burning wood and annually if your fire uses smokeless fuels.
Many of your guests may not have 'real' fires at home and will therefore have limited knowledge of how to use them safely. Inform your guests how to safely use your fire, including lighting, extinguishing and protecting children. A fireguard should be provided and always used as stray sparks can start a fire or damage carpets or flooring.
Here is some good advice from the Devon and Somerset Fire & Rescue Service on chimney sweeping and operating an open fire/wood burner safely. Print and leave a copy in your guestbook.
Carbon monoxide
Carbon Monoxide is known as the 'silent killer'. A carbon monoxide detector should be fitted in all rooms that have a carbon-fuelled appliance such as fires, boilers, ovens and heaters.
It's a good idea to test all alarms on each changeover and provide your paying guests with instructions on how to operate appliances safely.
Here's a useful resources for carbon monoxide safety.
Gas safety for holiday lets
Having gas appliances in your property comes with associated risks; these include fire, explosion, gas leaks and carbon monoxide poisoning.
As a holiday home owner, you are legally obliged to ensure all appliances, pipework and flues are safely maintained. You are also required to carry out an annual gas safety check by a registered gas safe registered engineer. A record of this safety check must be kept for 2 years.
Also, make sure your guests know where and how to turn the gas off in the event of an emergency.
Guidance on gas safety for holiday let landlords can be viewed here:
Electrical safety for holiday let landlords
Electrical equipment and wires deteriorate over time, and it is important to ensure your guests are safe during their stay.
Holiday let landlords have a duty of care to regularly carry out safety checks to ensure that the electrical appliances and fittings within the property are safe and in good working order.
It's recommended that you commission a Periodic Inspection Report on the electrical installations at least once every 5 years.
On an annual basis, a suitably qualified NICEIC registered electrician must test equipment and appliances –  known as PAT testing. If your property has a swimming pool or hot tub, then these will also need to have an annual check. Ensure there is a clear record of when the testing was carried out and add PAT testing stickers to the relevant items.
It is also important to carry out visual inspections before each let. Look out for damaged cables, loose sockets, frayed wiring, burn marks, hot sockets or plugs, flickering lights or tripping. Any hazards must be removed or repaired immediately. Have a checklist of items to inspect and keep a written record of each visual inspection.
You should also ensure that guests are given operating instructions for all equipment in the holiday home (the welcome folder is a good place).
Since July 2008 it's been a legal requirement for circuits in new or rewired homes to include a residual current device (RCD) that automatically switches the electricity off if there is a fault. If your holiday home was re-wired or built before this time, then it's a good idea to have RCD protection fitted onto the circuits in your property.
Here are some useful guides to electrical safety:
Swimming pool and hot tub safety
It's a fact that a swimming pool or hot tub increases bookings but can be hazardous if safety measures aren't undertaken or if they aren't adequately maintained.
If your property has a hot tub or swimming pool, you will also need to include them in your risk assessment.
What you can do to reduce swimming pool and hot tub risks: 
Install a fence with a self-locking gate around the pool. The majority of drownings that occur in private pools could be avoided if pools were fenced off.
Display signage around the pool stating that guests should not dive or run, indicate the depth of the water and that children must be accompanied by an adult.
Set clear safety guidelines when using the hot tub or pool in your guestbook.
Provide safety equipment such as a life hook, ring and a ladder/steps to enter the pool.
A risk assessment should be carried out for guests and anyone working near the pool, such as cleaners.
Many accidents happen from slips and trips around the pool, a non-slip surface can help prevent this.
Frequently check the area to ensure there are no cracked tiles or slippery surfaces.
Keep a record of any pool maintenance.
Further reading:
-The Health and Safety Executive (HSE) has a useful guide that is available to download from their website. Managing health and safety in swimming pools.
-You can also read more about swimming pool safety in this blog post.
-The Health and Safety Executive hot tub operation and management guide offers further information on how to control risks and maintain a hot tub. This post explains further with a link to the guidance.
Store cleaning products safely
If you store cleaning products or swimming pool/hot tub chemicals in your holiday home, it's good practice to complete a COSHH (Control of Substances Hazardous to Health) assessment. Stored them in a safe place, out of reach of children in a locked cupboard
Oil safety for holiday cottages
Many holiday cottages in secluded locations use heating oil instead of gas. It is recommended that you have your appliances and equipment inspected by an OFTEC Registered Technician in accordance with the manufacturer's instructions, which is usually once a year. They can advise on oil safety, such as the storage of oil at your property. You should also inspect the storage tank and supply pipes frequently for any leaks.
Take precautions to prevent slips, trips and falls
Injuries from slips, trips and falls are also common in holiday homes. Anything from slippery floors to rugs and carpets can cause an accident in your holiday rental.
You can minimize the risk of injuries by regularly inspecting floors, rugs, mats and carpets for trip hazards. Slips can occur in the bathroom when the floor is wet, so provide bath mats with non-slip backing. Ensure all staircases are stable with solid handrails and sufficient lighting.
Childproof your holiday home
For young children, everyday items can present a risk. Checking your property for potential hazards and babyproofing takes minimal effort and can prevent accidents.
Install baby gates at the top and bottom of each staircase and bed guards.
Put baby-proof catches on your cupboards.
Put any potentially dangerous items out of reach from small hands.
If you provide a highchair, make sure it is sturdy and has safety straps.
Make sure cords for electrical items are out of reach.
Buy a bin with a secure lid.
Secure your TV so children can't pull it on top of themselves.
If any of your furniture could topple if pulled or climbed on – secure it to a wall.
If you have a fireplace, move the fire tools out of reach and use a fireguard.
If table corners are sharp, consider putting corner guards on.
Put latches and childproof locks on windows to stop children from easily opening them.
How easy it would be for a child to climb onto a windowsill using furniture?
Install window blinds that don't use chains or cords.
If you have a pond or water feature, fence it off.
To avoid fingers getting trapped in a door, invest in doorstops or hinge guards.
Cover sockets with plastic guards.
Managing outdoor risks



Paths, the driveway, patios, steps and decking should be free of hazards to avoid slips and trips.
Install automatic outdoor lighting to help highlight entrances, exits, steps and paths.
If your holiday home has a balcony, make sure that doors can be locked and doors have handles outside as well as inside.
Balconies should be of sound construction and have the appropriate railings/balustrades in place.
Other holiday let health and safety considerations
Regularly check indoor and outdoor furniture to see if they are structurally sound.
Although candles create a cosy ambience, they cause thousands of house fires each year. Use electronic candles instead. They give the same cosy effect as a regular candle, without the danger.
Provide warnings if there are potential risks such as low ceilings or a sudden drop in levels.
Glass doors and tables should be fitted with safety glass to the current British/European Safety Standards.
Remove the lint from tumble dryers as this is a potential fire hazard.
Your guestbook should include emergency phone numbers to call in case of an accident.
Weigh up the pros and cons before you:
Provide a trampoline
Whilst bouncing up and down will provide plenty of fun for your guests, trampoline injuries explain 50 per cent of admissions to emergency departments in children under 14 in the UK.
Although the risks can be reduced with safety precautions such as nets and padding, we recommend you don't supply a trampoline. The potential personal injury claim simply isn't worth it.
Let guests use your canoe/kayak
Although you may get much enjoyment from using your kayak or canoe at your waterside holiday home, letting guests use them opens a can of worms. How do you know if your guests are competent and that equipment will always be safe? Direct guests to a local water sports hire company instead.
The same applies to mountain bikes
If you're providing bikes for your guests, then you'll need to ensure they're inspected and maintained after each use and are in full working order. Unless you live on-site and are a competent bicycle mechanic, this will be difficult.
Again, point guests towards local cycle hire companies and provide a secure space for those guests who wish to bring their own bikes. Bike-friendly doesn't mean you have to supply bikes, just the facilities to store, clean and useful information on local trails.
Before you do any of the above or add any amenities that could present a risk (e.g. a swimming pool or hot tub), you must check with your holiday let insurance provider if your public liability insurance covers you.
Speak to your insurer
Although following health and safety rules and regulations will help mitigate risks in your holiday home, there is still no guarantee that an accident won't take place. And regardless of how many signs you put up or what your booking conditions state, you could still be held liable for any injuries if they occur due to your negligence.
For complete peace of mind that you and your property are protected should anything happen, you'll need holiday letting insurance.
If you have any employees e.g. a cleaner or maintenance staff, you are responsible for ensuring (so far as is reasonably possible) their health, safety and welfare. It's also a legal requirement to have employers' liability insurance.
Have an action plan



Do your guests know what to do if something goes wrong?
Provide guests with emergency numbers so they can contact you in case of an emergency (like a burst pipe or power cut). This not only helps in moments of panic, but it also assures guests that you take their safety seriously and helps minimise damage.
Your handbook should also have clear instructions on where they can turn the gas, electricity and water off should they ever need to. Also, provide guests with any relevant information, warnings, and instructions for operating appliances and leave a first aid kit in a prominent place.
To summarise
It's inevitable that at some point the unforeseen will happen when holiday letting. For those holiday let landlords who cut corners when it comes to property maintenance, guest safety and holiday letting insurance – the consequences can prove extremely costly.
It is vital that you, your housekeeper and letting agent follow the relevant legislation, take precautions and remain vigilant to potential safety risks in your holiday cottage. You have a duty of care to your guests.
If an incident occurs, if for example a guest falls down stairs, it's likely that proof of negligence would be necessary to make a successful claim. It would have to be proved that the holiday property owner was aware of a potential danger and had done nothing to remedy it. Therefore, if there is a potential hazard, rectify it immediately.
This article aims to provide some guidance and links to useful resources that relate to holiday let health and safety legislation. However, treat this article as a starting point to conduct your own research rather than professional advice. If you are in any doubt, you should consult an expert.
Useful resources:
Protect your holiday let with comprehensive insurance – get a quote.