Should you take a holiday rental damage deposit from guests?
There is always lots of publicity about holiday rental scams and problems from a holidaymaker's point of view. But what about the property owner?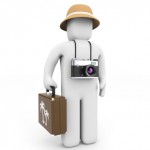 One thing is for sure – holiday home owners take a huge risk every time they let their homes to a 'stranger'. With a constant turnover of holidaymakers staying at holiday homes, owners have a continuous fear that guests will cause damage.
How can owners protect against damage from holidaymakers? Security or damage deposits are one way, however there are often challenges when proving who is responsible and what happens when the damage is extensive?
For complete peace of mind property owners need holiday let home insurance, which includes damage by guests.
Why take a damage deposits?
Although the very nature of holiday letting will result in 'wear and tear' and small breakages (which it would be unreasonable to charge guests for), there will be incidents when damage is due to negligence – excessive cleaning required or burn marks on worktops for example.
For these incidents, one way to ensure that as an owner you don't incur a financial cost is to take a damage deposit from guests. Usually £100 per week or 10% of the rental, which can be deducted from if needed.
Also, there are arguments that if there is a risk that a holidaymaker could loose their damage deposit, this can act as a deterrent and make them think twice.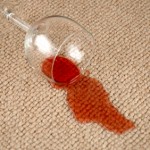 Proof
However, one of the main issues with deducting from damage deposits is proving who was at fault. Unfortunately, some damage only comes to light when it's too late to identify which party was responsible. If this is the case then taking a damage deposit is futile.
There is also the issue of renters denying that their group caused the damage or stopping the deposit cheque from clearing.
Although by taking a damage deposit owners can deduct for small incidents of damage, there will be occasions when the damage will cost more than the security deposit taken. Then the owner will have to either absorb the costs as 'being the nature of the business' or claim on their insurance.
What if damage exceeds the security deposit amount?
Due to 'proving who did it' issues and that damage deposits can deter some guests, there are some owners who don't take them. Therefore it is essential that both these, and owners who take damage deposits, also have holiday home rental insurance that covers damage by guests. This is to cover major damage, a fire for example, which would cost more than any security deposit taken.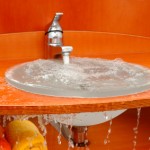 Where the holidaymaker is at fault, use their security deposit to cover the insurance excess.
Tips when taking damage deposit
How much deposit should you take? – usually £100 per week or 10% of the holiday rental is acceptable. Payable when the balance is due.
Inform guests of your damage deposit policy – your holiday rental agreement terms should outline your security deposit policy. Ensure guests sign your rental agreement before accepting any bookings.
Preventing damage disputes – unless your housekeeper can identify the culprit of damage, it will be difficult to prove. Your housekeeper should inspect your holiday home after each guest to identify damage immediately. Create a property inventory checklist for them to use. Also, take plenty of photos of damage and keep receipts as supporting evidence in case of disputes.
Confronting guests about damage – accidents happen, and sometimes it's better to keep the goodwill with your guests, who could return, rather than withholding their security deposit for small incidents. However, if there is a dispute your supporting evidence and signed rental terms should work in your favour.
Encourage guests to contact you if anything gets broken or damaged – this will enable you to replace them or suggest that guests replace damaged or broken small items that the next guests will need.
Whether you take a damage deposit or not, its essential that you protect your holiday home with holiday let landlords insurance that covers damage by guests, should damage cost more than the security deposit taken.
Check terms of the insurance so you understand what is, and isn't covered. Also bear in mind the excess on the policy and whether this will make claiming for small damage worthwhile, combined with loosing a no claims bonus.
There are arguments for and against taking damage deposits – but having insurance is essential.