Everything You Need to Know About Holiday Rental Damage Deposits
Reading Time:
5
minutes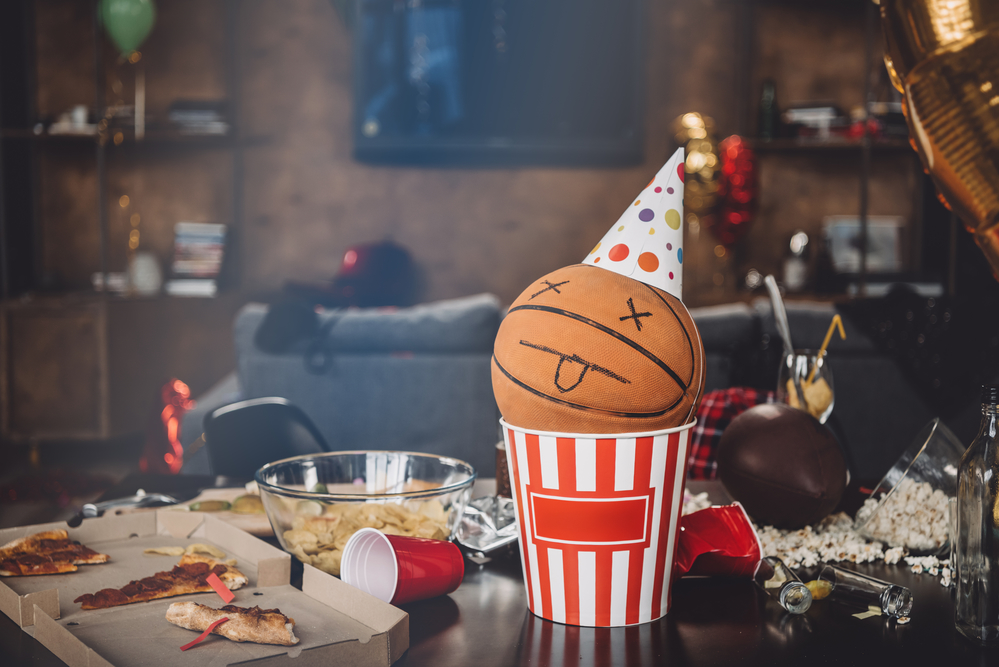 Holiday rental owners take a huge risk every time they let their holiday homes. With a constant turnover of holidaymakers, property owners live in fear that guests will cause damage, or they'll end up with their very own Airbnb horror story.
Holiday rentals get damaged. It comes with the territory.
How can you protect yourself from financial losses when it comes to damage from guests?
Many rental owners charge a security damage deposit. However, there are plenty of pros and cons and things to bear in mind. Here is everything you need to know to help you decide if taking a damage deposit is a good idea for your holiday letting business.
How do damage deposits work?
A damage deposit is a set amount of money (typically £100 per week or 10% of the rental) that guests pay in order to cover damages to the property incurred during their stay. If there isn't any damage, then the deposit is refunded to the guest.
Pros of taking a damage deposit



It's one way to ensure that as an owner, you aren't financially responsible for damage caused by the guest.
If there is a risk that a guest could lose their deposit, it gives them a greater sense of responsibility for the property and makes them think twice about their behaviour.
Although you have probably screened guests to avoid those who are likely to cause damage, some slip through the net. Security deposits tend to deter unsuitable guests who have a hidden agenda for renting your property – e.g. a party or stag do.
Cons of taking a damage deposit
Having to hand over extra money and the worry or surprise charges can deter some guests from choosing your holiday let.
It's often the owner's word against the guest's and this can lead to big disputes, bitter guests and negative reviews.
Guest can always dispute the charge with their credit card company
They involve extra work for the host.
Dos and don'ts when taking a damage deposit
There some best practice tips to follow when taking damage deposits. Read on to find out our top dos and don'ts…
Dos

How much deposit should you take? It is standard practice for most property owners to either use a set amount e.g. £100 per week or 10% of the rental price total. Payable when the balance is due.
Inform guests of your damage deposit policy. Your holiday rental agreement should include all your specific rules and any breaches which would result in full or partial loss of the damage deposit. Ensure guests agree to your rental contract before accepting any bookings.
Have a plan to identify damage. Put in place a system to identify when the damage occurred and prove who is responsible. If damage only comes to light when it's too late to identify who was responsible, then the whole point of taking a damage deposit is futile. The simplest way is to inspect your holiday home and take photos/video after every changeover. This way you have evidence of what condition the property was in when the guest arrived and its condition when they left.
Stand by your decision. There will be incidents when damage is due to negligence and deliberate e.g. no effort to clean up vomit or an attempt to hide a stain by turning the sofa cushion over. Don't be afraid to deduct from the security deposit for negligence, that's the whole point of taking one.
Encourage guests to contact you if anything gets broken or damaged.This will enable you to ensure that any visitor damage or accidental breakage dealt with in a timely manner.
Don'ts
Preventing disputes. Unless you are 100% certain who is the culprit of damage, don't deduct from the damage deposit. Disputes are difficult to resolve without proof and will only consume your time, morale and lead to a negative review. If you suspect the guest is guilty, simply put them on your never-rent-to-again list.
Be excessive. Only deduct from the security deposit a reasonable amount. Take into account the age of the item e.g. you can't expect a guest to replace a broken chair 'new for old' if it's 10 years old. Allow for depreciation.
Sweat the small stuff. If the damage is minor, clearly accidental (a dropped plate, scuff marks on the walls, or make-up left on towels), the guest makes a valiant effort to clean the spillage or offers to pay – it might be worth letting the damage go. Accidents and mishaps are part of life. Deducting from the security deposit for small damage can leave everyone feeling negative after having a great holiday.
Tips when withholding or deducting from the security deposit
If guests damaged your property and you intend to retain a portion or all of their deposit, you should inform them immediately. Although it's annoying that your property hasn't been treated with respect, be professional and keep your emotions out of it.
Sample email:
Hi, [Guest]. I hope you enjoyed your holiday in [Property Name]. Unfortunately, after your stay, our cleaner reported some damage. [Give details of the damage]. I've attached time-stamped photos of the property before and after your stay for reference.
I'm sure it wasn't intentional, but as per your rental agreement, we'll be retaining [Amount] of your deposit to cover the cost and refunding [Amount] being the remainder of the deposit.
 I've also attached receipts detailing the cost to repair the damage/replace items.
If it's evident the guest wilfully caused damage, take a far sterner tone but it's best to avoid being too emotional.
Most guest will apologise for the damage and pay. However, there will be those who will insist the damage was there when they arrived and contest paying for the damage.
Politely but firmly tell them that they agreed to be charged for damage in their rental agreement, and you that you have photographic and video evidence that proves that the damage occurred during their stay. Also, highlight the financial impact of the damage. Typically, this puts an end to disputes so you can move on.
Review blackmail
If guests threaten to destroy you on social media and leave a bad review, don't worry. You can report their threats to the listing or review site in question. They will generally remove bad reviews that are unfounded. If the bad review goes live, tell your side of events. Your supporting evidence should work in your favour.
What if the cost if the damage exceeds the damage deposit amount?
Although few and far between, there will be occasions when the financial cost of the damage will be more than the security deposit taken. You can attempt to recuperate the extra costs from the guest, absorb the costs as 'being the nature of the business' or claim on your insurance and use the security deposit to cover your excess.
You can potentially take legal action to recover expenses, but this can sometimes end up costing more in the long run and be stressful.
Get insured
For those owners who don't take a damage deposit and for damage that exceed the security deposit taken, it's essential to take out comprehensive holiday let insurance that covers loss or damage to your holiday rental.
Check terms of the insurance so you understand what is and isn't covered. For example, some policies don't cover damage by dogs.
There are arguments for and against taking damage deposits – but having insurance is essential.
To summarise
Damage deposits are one of the most effective ways to safeguard against out of pocket expenses due to irresponsible guests. While they can be off-putting for some guests, they won't be an issue for responsible renters because they know they'll leave the property exactly as they found it and get their deposit back.
To avoid nasty disputes over damage to your property, ensure you have a system to identify when the damage occurred and prove who is responsible.
Remember, accidents happen, and sometimes it's better to keep the goodwill with your guests if it's a genuine accident or small incidents. Rather than withholding their security deposit, tell them it's no big deal. You are more likely to get a positive review and a guest who returns for another stay.