Smart Devices Every Holiday Home Should Have
Reading Time:
7
minutes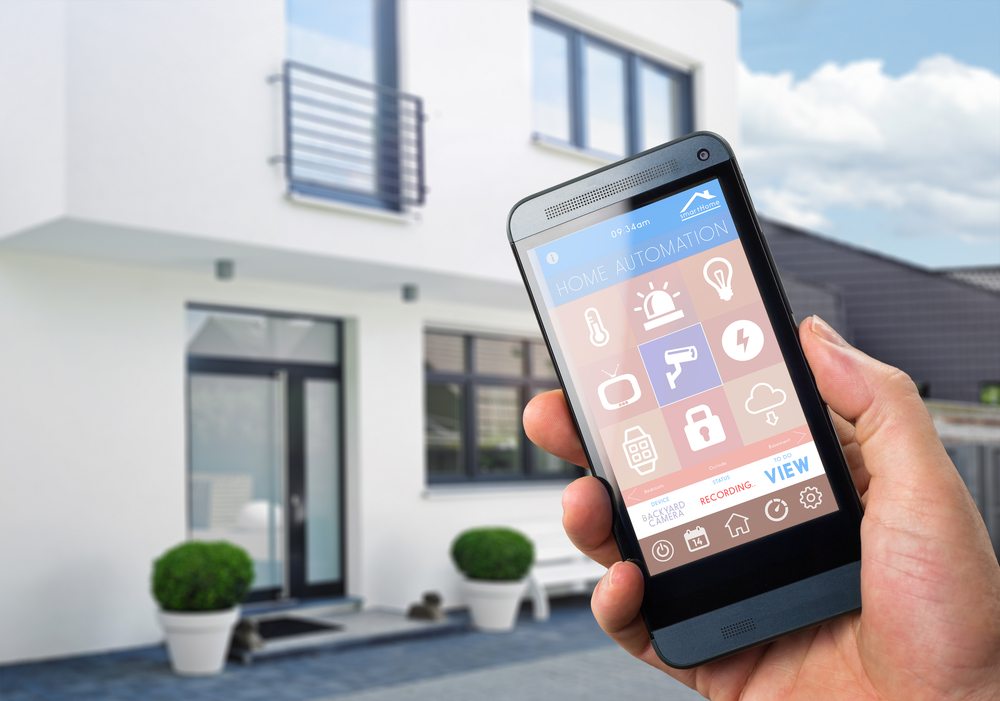 Before long, smart devices in holiday rentals won't be a luxury, but an essential feature, just like Wi-Fi, smart TV's and surround sound speakers. Research by August Home found that 60% of guests said they would pay more for a rental that is fitted with smart devices.
Smart devices aren't just for entertainment, they improve safety, are helpful and can cut costs. But with there being so many providers and products it can be hard to determine which are suitable for you, your property and guests.
Here's all you need to know.
Smart Speakers
Essentially, smart speakers are fun gadgets that respond to your voice. Whether that's checking the forecast, answering questions, to playing music and controlling a holiday homes smart devices.
They aren't essential, but they're fun, useful and can become indispensable once you start using them.
There are two products that dominate the market – The Amazon Echo and Google Home.
The Amazon Echo or "Alexa" as it's commonly referred to, is a fabulous device that enables guests to ask questions, order an Uber, pizza or play music. It can also be used to control smart home devices like lights, thermostats and door locks.
The Echo can also be programmed to suit holiday rentals via the Amazon Alexa app. You could even customise it to provide essential information and answer the most frequently asked questions from guests staying in your holiday home. For example, what is the Wi-Fi password or where is the nearest supermarket? Here is a great free resource on how to do this "Vacation Rental Virtual Concierge".
At £89.99 the Echo is relatively cheap.
Google Home is the alternative to the Echo. It also allows you to play music, control smart home devices, your Chromecast TV and ask complex questions such as how much flights cost. Again, this product works with smart devices but some dispute that it's not as good as the Echo.
At £129 Google Home is also more expensive than the Echo.
You might be asking yourself what's the difference between the two, why is Google Home more expensive, but ultimately – which is the best?
If your aim is to control smart home devices, then the Echo appears to be more efficient. If you want answers to questions and better sound for your music, then Google Home would be the choice. It will come down to what you want to do with your smart speaker.
Smart Thermostat
A smart thermostat not only saves you money on your energy bills, it also allows you to adjust the temperature remotely from your smartphone, tablet or laptop. With a smart thermostat, you don't have to rush over to your holiday rental to turn on the heating before a guest arrives. You can also check that the heating or the AC isn't left on when guests check out.
It's also simple to increase the temperature to prevent your pipes freezing in winter, plus you can remotely troubleshoot any problems guests are having with the heating. Another feature is to set upper and lower temperature limits and create alerts in case of any big increases or decreases.
The Nest Learning Thermostat is a popular choice, but at £279 it isn't cheap. It's a device that learns the temperature you like at specific times throughout the day and adjusts it automatically. Its in-built motion detector also recognises when the house is empty, and turns the heating down to save energy. One of the cleverer features is its ability to analyse how the house heats up and where the cold areas are. From there the device heats the house up in the most efficient way. It also sends you reports about energy usage and an alert if pipes are at risk of bursting due to plunging temperatures.
Alternatively, a similar product is Hive Active Heating (£249) which allows you to remotely manage your heating and hot water.
As tempting as it might be, don't remotely adjust the temperature that guests set when they are in your rental because you think it's too high. Some guests are used to setting the heating to a tropical temperature with the window open, you just have to respect their privacy.
Smart Locks
One of the big hassles of managing a holiday rental is getting the keys to guests. Eliminate the need for meet and greets, leaving a key under a mat or in a key safe, with a smart lock. Guests use their smartphone or enter a unique code to securely unlock the door. Each guest gets a unique code for the duration of their stay and you get a notification on your smartphone when guests check-in, unlock the door and check out.
You can also assign different codes to cleaners or your handyman, so you can see when and how long they are in your holiday property (and does it relate the hours charged?). Should someone need to make urgent repairs, you can give them remote access for a specific duration without the need to get a key to them.
Yale provides a keyless lock for £129. The app allows you to designate PIN codes to holidaymakers for a set period. The lock can also be opened with a key card, key tag, remote fob and even from your smartphone.
SmartLock is an alternative product for holiday homeowners, especially hosts on Airbnb. Like Yale, they provide real-time notifications when somebody enters the property. All codes are time sensitive and can even be designated to the minute if the host requests it. At £339.95 this is a far more expensive option, but it does come with an array of services and has been specifically designed for holiday rentals.
Smart locks remove the worry that guests may potentially make copies of keys, lose them, lock themselves out or leave the door unlocked on departure. However, should the technology go wrong you need a backup plan – an option to open the lock manually or with a tried and tested key.
Smart Smoke Alarm
Another product from Google-owned Nest is the Nest Protect that alerts you via the app if smoke or carbon monoxide is detected. The device also alerts you when the battery is running low, but a hardwired version is also available. At £109 the smoke alarm is a worthy investment that could save someone's life and protect your property.
Indoor Security Cameras
Security cameras have readily been around for years, but the latest development is indoor security cameras that are equipped with night vision, motion sensors, live streaming and the ability to speak remotely to anyone in your property.
I wouldn't advise putting these in a holiday let, but they are ideal to monitor unoccupied holiday homes for intruders.
Two popular products are The Nest Cam at £149 and the Hive View at £189.
Smart Lighting
With smart lighting you can remotely turn the mood lighting on for guests, so they arrive at a place that is warmly lit and welcoming. Likewise, you can turn off the lights if they forget when they leave. Philips Hue is a popular product that can manage the brightness and timing of your lights remotely with an app or with a voice assistant like Amazon Alexa or Google Assistant.
Smart lighting also helps to cut energy costs as LEDs use less than a quarter of the energy of a traditional light bulb. It's also a good security feature as you can have lights on a timer, so it looks like someone is home.
Video Doorbell
A video doorbell serves as both a doorbell and a security camera, so you can monitor visitors at your door from your phone or tablet.
Ring is a popular product that sends alerts when somebody rings the doorbell, or it senses motion. Alongside this, you can talk to people at your front door, even when you're not at your holiday home.
The device comes with a wide view camera, night vision and can be powered by mains or rechargeable battery packs. The Video Doorbell 2 is priced at £179.
Although the device is useful to monitor if 'extra guests' or pets are being sneaked into your holiday rental, some guests may consider that it invades their privacy. If you choose to install one at your holiday let, then guests should be notified. However, it's a useful device for holiday homes that are just used by family and friends.
Smart Sensors
Smart sensors can be fitted to your windows or doors, so you can be notified if someone has left a window or door open. Likewise, motion sensors alert you to any movement in your home, useful if you want to keep tabs on your housekeeper or unauthorised access. Hive provide both of these products.
Smart Switch
Every holiday homeowner is accustomed to guest's who unnecessarily leave appliances on when they leave or has a moment of panic trying to remember if they turned the iron off! Smart switches are a plug that enables you to monitor and control your electrical appliances on your smartphone from a distance. Plus, the plug can be used to turn-on lamps in the evenings to make your property looked lived in.
Samsung has produced the SmartThings Power Outlet that enables homeowners to do just that for £45. It allows you to control lamps, electrical items and small appliances all from.
Water Sensors
Given that holiday homes often go unoccupied for long periods, what may start as a small leak can quickly turn into an expensive disaster. However, smart water sensors can detect leaks from a burst pipe or a washing machine for example and alert the homeowner who can act quickly and prevent further damage.
The GROHE Sense provides alerts when there is a leak, frost or humidity. If your holiday home drops below 3°C it alerts you via the App, so you can take steps to prevent pipes freezing. You can also install a Sense Guard which automatically shuts off the water supply if it detects a burst pipe.
Likewise, it also sends alerts about humidity, so you can take steps to prevent damp and mould. The GROHE sensor costs £51.99.
Among others, the FIBARO Flood Sensor is a similar product that alerts you to water leaks.
To summarise…
In the competitive world of holiday letting, you're always looking for ways to rise above your competition and give your property the edge.
One way is to provide smart home gadgets that not only provide value to your guests but allow you to run your property more efficiently, save money and monitor the safety of your property remotely.
Of course, there are downsides, the cost for instance and if the internet went down some devices won't function. Also, everything should be easy for guests to operate regardless of age or technical knowledge.
However, the small up-front investment can be well worth it by reaping the security/energy benefits and extra bookings.