How to Start a Holiday Cottage Blog [+ Free Blog Post Ideas]
Reading Time:
8
minutes

Why Every Holiday Rental Owner Needs to Blog
A blog is an essential marketing tool for your holiday home business. It gives you the opportunity to show the "human" side of your business, connect with readers on a personal level and prove that you're not just another rental owner.
Most people will research a destination before choosing their accommodation. According to Expedia, consumers visit on average 38 websites to plan their holiday before booking. Which is why blogging is important. It's your chance to help the traveller during their research phase and write about topics that you know they will be searching for online.
A good blog can easily become a top travel resource for your area. A go-to guide that provides unique information that can't be sourced from off the shelf travel guides.
If you regularly produce entertaining and helpful articles that people want to read and share, your site gets more exposure – which can ultimately lead to bookings. Plus, Google loves fresh, relevant content, so regular blogging is an excellent way to boost visitors to your website.
How Do You Create a Blog?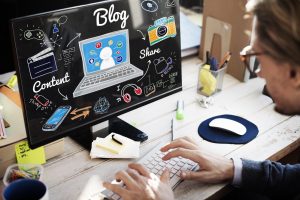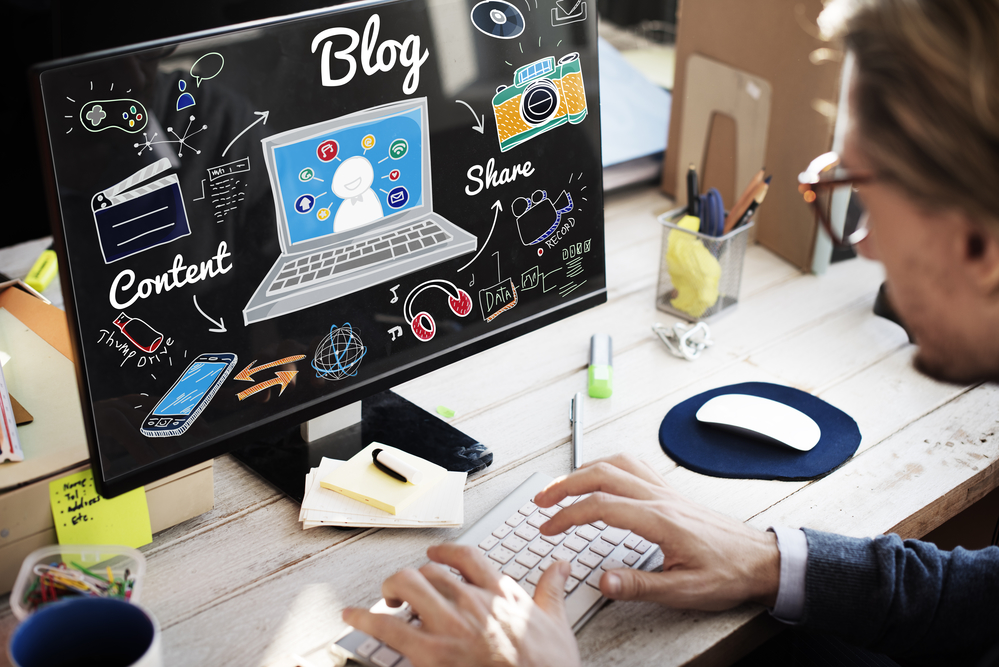 Setting up a blog is simple. You can either add one to your current website or launch one on an independent platform.
If you don't have a holiday home website where you can blog (and you should!) then read our guide; everything you need to know about creating a holiday rental website. A personal website sets you apart from the listing sites and your competitors.
Alternatively, you could create a blog on a specific platform such as WordPress. There are lots of excellent WordPress resources such as WPBeginner, WPExplorer and StudioPress that provide tutorials on design, how to install plugins, security updates and advice on SEO etc. Or you could hire a designer to create a blog for you.
Medium is also a free platform that you can use to share your articles and become part of the network. You start by selecting your interests which will filter your articles to a specific audience. In doing this you'll be able to build a community of people who are interested in the area and will engage with your posts.
Personally, I would post your best content on a website/blog you own and control. You never know if the free platform you use will disappear one day, along with all your articles!
Now all you need is to brainstorm ideas for blog posts that will entice holidaymakers.
How to Come up with Blog Post Ideas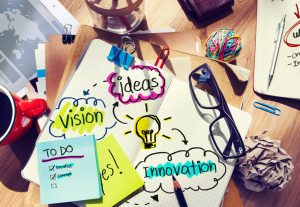 After creating a blog, the next step is producing posts that are intriguing and of interest to holidaymakers who are researching your area. Try to curate unique content that is not typically written about in travel guides. As a destination expert, share your insider knowledge on the exclusive places to visit and the hidden gems.
Start by putting yourself in your guests' shoes. What type of content will they be researching? Construct blogs posts that answer travellers questions and solve their problems. For ideas, check FAQs from your past enquiries and look on forums that focus on your area, such as TripAdvisor. You'll notice a common trend, "how do I" and "what's the best" types of questions (what's the best restaurant, beach, transfer, supermarket etc.) are popular.
Although your blog content may be useful, unless you create a title that stands out from the crowd and solves the readers' problem, your post is unlikely to get clicked.
Below is a list of blog ideas and examples of creative titles to get you started.
14 life-changing walks everyone must do in the Lake District


Walking is a favoured pastime for holidaymakers, by providing recommendations for trails that have something extra (i.e. beautiful views, suitable for toddlers, dog-friendly etc.) you can be more appealing to 'ramblers.' Make sure you include the distance, how long it should take, step by step guided maps, photos and watering holes to stop off at.

Hidden beaches in Newquay you must visit


Adding mystery is intriguing and this post makes a reader feel they're privy to exclusive information. Think about finding unique or off the beaten track beaches that holidaymakers can discover. Just remember to give directions, add images, give an overview of the typical sea conditions and what facilities are nearby.

11 tasty places to eat like a local in Manchester


Food is a massive part of travelling and holidaymakers will be looking for the best places to eat. Source these out, give recommendations on what to order, how to get there, what the place is famous for, average prices and when to visit to avoid waiting.

How to keep the kids amused on rainy days


Rainy days can be disappointing for families who are stuck inside, but there's always something fun for everyone to do despite the weather. Give guests some ideas on how to enjoy themselves. Read our blog; How to keep guests amused on rainy days.

Our past guests share the one thing you must do in London


Ask your past guests share the one thing everyone should do during their stay then collate the top tips into a quick and easy blog post. You could even create a video to make it more interactive.

Date night: the most romantic things to do in Edinburgh


Make a list of the most romantic activities that lovebirds can do nearby. These could include a walk on the beach at sunset, a tour of a park in a horse-drawn carriage, spa day, wine tasting or simply recommending romantic restaurants in town.

This is how you should spend your week in Brighton


The authoritative tone of this post suggests you know what you're talking about. Stand out by making suggestions on unusual places all the family can visit, that aren't listed in tourist guides.

Unmissable places to visit with the kids in Devon


Write about local excursions holidaymakers can do such as the zoo, amusement park, castles, festivals etc.

It's competition time!


Engage with travellers by running a competition, offering a discount off a stay with you or a voucher, for the best photograph of the area. Once ended you could compile a list of the top ten entries. It's clickable content that will likely be shared by those featured which again, gets your website exposure.

All you need to know about the weather in Cornwall


Seasonal weather posts are also useful as travellers want to know what the weather will be like during their stay. Outline the average temperatures by month, whether the evenings are cool or humid etc. You could then offer advice on what clothes would be suitable. A short check-list could save guests bringing unsuitable clothes.

We've made these 7 improvements to Glenmore Cottage and our guests love them


If your property has been renovated or refurbished make sure guests know how this will positively improve their stay. Include before and after images or a video tour to give holidaymakers an insight into the property.
The luxury of blogging is that articles can be constantly updated as you discover newsworthy content, meaning you'll never be short of ideas.
Examples of Good Blog Posts
You don't have to re-invent the wheel when creating blog posts. You can get ideas and inspiration from holiday cottage agency blogs, which you can then adapt to focus on your area and the type of guests you are targeting.
Here are some good ones:
Toad Hall Cottages is an example of a great holiday rental agency blog. They cover newsworthy, unique and interesting topics in the South West. Such as; 10 of the Best Dog-Friendly Beaches in Devon.  Multimedia is used in blogs including images, video and social media screengrabs. Once completed their blogs are heavily shared online for maximum exposure.
Holiday Cottages tagline is "latest news, events and travel inspiration," which their articles reflect. Alongside this, they share clickable content such as "Free days out for kids in Scotland." The varied content enables people to read whatever articles best suits their needs or interest.
Sally's Cottages is an agency that is passionate about the Lake District and this is reflected in their blog posts. For inspiration on how you can create articles with a focus on a specific location, look at their blog posts e.g. 9 Family-friendly Fell Walks and Wet-weather activities in the Lake District.
How to Write a Blog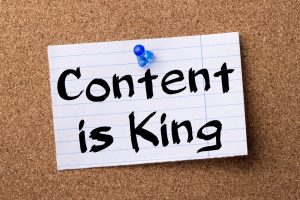 As mentioned above, a blog allows you to show the human side of your business. You can build a connection with travellers by using a friendly tone.
A blog gives you the chance to prove you've got something to offer that other holiday home websites don't. By cultivating articles that aren't covered by classic tourist guides you can become the go-to resource for people looking to visit your area. Your aim is to help, not sell.
For those who aren't writers, it may seem a daunting task to write a blog post. Where do you start? What do you include? How do you make it compelling?
Well, it's not that hard. Here's what you need to do:
Start with a catchy headline that clearly states what the blog is about.
Next, write a short introduction giving a basic overview.
Follow this up with paragraphs that include all the necessary details &
Give an overall round-up & include your opinion if relevant.
The structure of a blog is straightforward, but your focus is to get holidaymakers interested in what you have to say. You can do this by:
Keeping the post short and snappy.
Use bullet points or lists to convey information quickly.
Use sub-headings to break the text up.
Include relevant links so the reader can learn more.
Talk to your readers as if you were having a one-on-one conversation. Adding personality and a voice enables you to build a connection with your reader. Plus, it helps the content to flow, making it easier to read and absorb.
Alongside this, remember to include plenty of images, Gif's and video so that the article is visually entertaining. I tend to work on the basis of one image per header, depending on the length of each paragraph.
It might be worth providing useful downloads such as maps, especially for walking trails so that holidaymakers are fully prepared.
Once you've done this you'll want to share the content to maximise reach and readership.
Promoting your Blog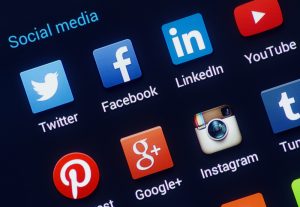 After you've crafted your blog you'll want to get people reading it. Which is where social media marketing comes in. Facebook and Twitter should be your go-to platforms as this is where users can click the links to your blog. However, don't neglect other platforms like Instagram and Pinterest as images and infographics can be used to direct readers to your blog.
When it comes to publishing content on social, try to think of an interesting caption to your post and then tweak this for each platform. On Facebook, you might add a longer description whereas on Twitter it'll be shorter to fit within the character limit. And remember to post something visual with it to further drive interest.
You can also boost your content with the use of hashtags, however, be wary of overkill. Use websites such as Hashtagify to generate popular hashtags based on your topic and location e.g.  #holidaycottage #windermere #walking #dogfriendly. Using these will enable you to receive maximum engagement. Here's more information on how to use hashtags.
It's also worth monitoring forums that focus on your destination, such as TripAdvisor. Be helpful, answer questions and provide links to useful information (including your article). But be sure your article is truly relevant and useful before sharing the link, the last thing you want to do is spam forums.
To Summarise
Standing-out in a popular holiday destination can prove difficult. However, by writing funny, helpful and entertaining blog posts you'll have an essential marketing tool to promote your area. You'll be more prominent in Google searches and on social media.
Plus, by becoming the voice of authority on what's good in your area shows potential guests that you are an expert in the area, know the hidden gems and the best places to visit. It builds trust and gives authenticity to you and your property.
By creating an essential resource in your area, you are encouraging travellers to comment, share and re-visit your blog. All of which could ultimately lead to a booking.
Do you have any advice on creating a blog? What are your most popular posts? Please share your tips in the comments.