Pros and Cons of Using a Holiday Let Management Company
Reading Time:
9
minutes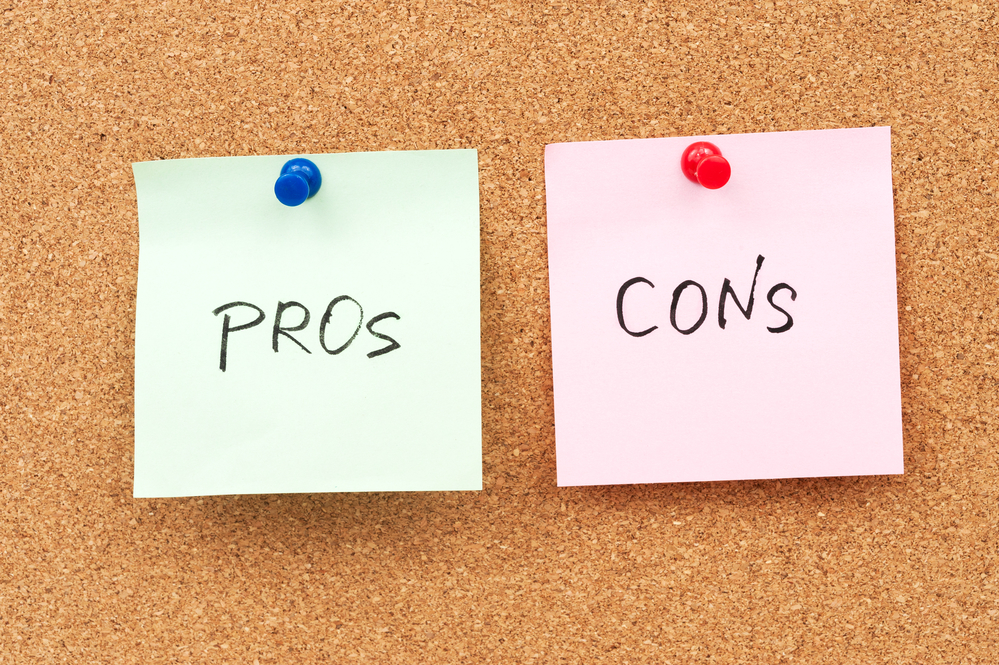 You've bought a holiday let, kitted it out, and now it's ready for guests. The next step is to decide whether you should manage everything yourself or use a holiday let management company. There are advantages and disadvantages to each option.
Your decision will depend on many factors such as how close you live to your holiday home, how much time you can devote to the business, and your experience in holiday letting.
What is involved in managing a holiday let?
Here are just some of the key responsibilities:
Maintaining the property, furnishing, cleaning, changing bed sheets, towels and replacing amenities after each guest.
Admin tasks such as managing bookings, enquiries, guest queries, pricing and payments.
Managing check-in, check-out and welcome packs.
Marketing your property on listing sites and social media.
Responding to the guest's needs before, during and after their stay.
Calculating taxes, sending invoices and complying with regulations and legal issues.
To help you decide, we've listed the pros and cons of doing everything yourself versus outsourcing everything to a holiday home management company.
If you're thinking of going it alone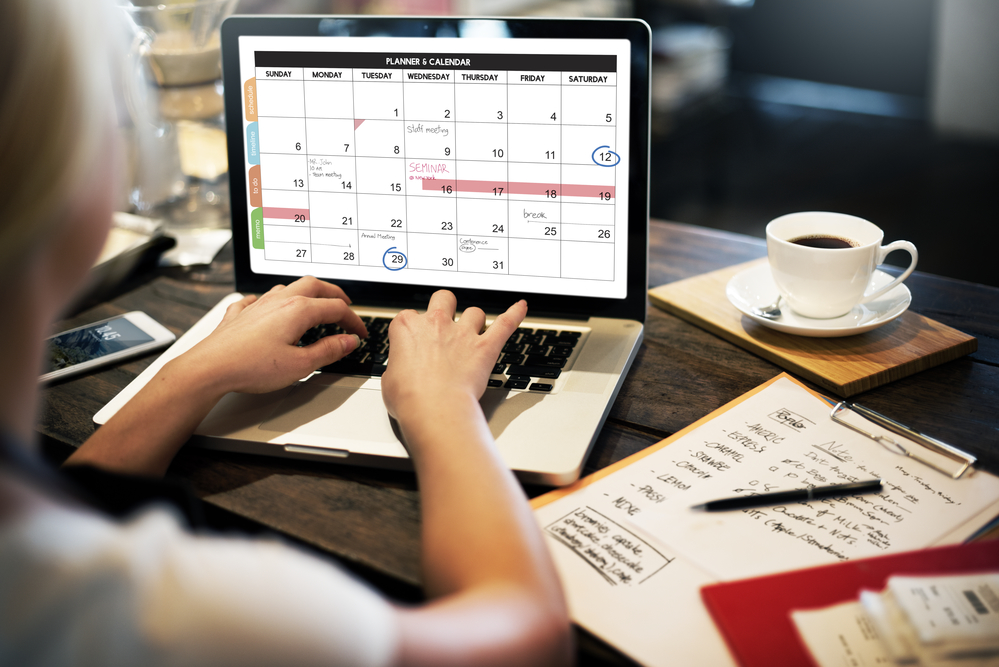 The Pros
For someone who is just getting started and wants to maintain a close reign on their holiday let or Airbnb business from the start, the self-managed option has several advantages:
Potential to earn more
If you're not paying agency fees and commission, you get to keep 100% of the rental income you make after deducting tax and expenses. This can significantly boost your bottom line if you manage to secure a good number of bookings by yourself.
With time, your profit per booking will likely increase considerably due to repeat bookings and recommendations which have a low cost per acquisition.
Quick entry to market
Holiday rental portals (OTA's) have empowered holiday let owners to easily create an advertisement and handle bookings by themselves. In a matter of days, you could be receiving enquiries.
Guest screening
You can personally screen potential guests and have the final say in who stays in your holiday home.
You are in control
You decide when you or your friends and family can stay in your holiday home – with no agency restrictions. You'll also be able to visit the property to check on maintenance and any problems whenever it's convenient for you.
Manage guest satisfaction
If you're good with people and like the idea of a hands-on approach to holiday letting (for example, greeting guests in person when they arrive), managing the property yourself will give you lots of opportunities to ensure great guest satisfaction. You're your very own quality control department.
Flexibility in setting rental rates
If you're directly in charge, you can quickly adapt to the market and offer guests special deals, discounts or increase prices easily and quickly if you choose. This may allow you to secure extra last-minute bookings more quickly and efficiently compared to, perhaps, needing to go through an agent who would first need to check discounts with you and might need some extra lead time to roll new rates out.
Regular inspections
If you're living close by to your holiday rental, handling the management allows you to keep a close eye on your holiday let. You'll be more likely to see if items need replacing or fixing and have a much better idea of the state of your property.
Cons
DIY holiday let management isn't all about benefits. There are several downsides too…
No guarantee of bookings
Quite simply, running everything yourself and doing the best job you can still doesn't mean there'll be a steady stream of income at the end of each week.
It's time-consuming
For most, this will be the biggest negative; the fact that looking after your holiday let will take up a lot of your time.
Holiday rental owners spend an average of 9+ hours per week marketing and managing bookings. This is often in addition to having a full-time job and a family. Running everything yourself means you'll need to put in the hours during your evenings and weekends too.
The administration work involved in managing a holiday let is surprisingly time-consuming when you don't have the benefit of an agency handling reservations for you.
There's also the greeting of guests, dealing with their requests, cleaning, changeovers and ongoing maintenance – not to mention the handling of any other issues that may arise at any time of day (or night!).
Getting there
Unless you're based near to your holiday home, managing it yourself won't be as practical for you compared to those owners/agents who are close by. It might take you hours to get there should something go wrong or if there's an emergency of some kind.
Guests expect someone to be on hand asap to solve problems.
Lack of expertise
If you're a newbie to the holiday letting business, it's a steep learning curve, and you'll probably make mistakes (perhaps costly ones) whilst you're finding your feet.
Marketing expenses
You'll need to invest in marketing and advertising, which is a significant outgoing – especially when you're just getting established.
Expenses may include getting a website designed and built, booking/management software, placing adverts on several listing sites, and perhaps even some pay-per-click or social media advertising campaigns too. You might not have a particularly clear idea of how much your marketing activities should cost over time – meaning you end up unsuccessfully overspending or even spending too little on certain things.
Extra responsibilities if you take on help
If you hire people to help you out with the running of your holiday let (e.g. cleaners and gardeners), you could be responsible for their contract, working conditions, health and safety and pay (including arranging tax for HMRC).
It also means you must have the appropriate level of insurance in place for staff employed.
This alone can cause another admin headache for you as a business owner; especially if you're unfamiliar with employment law and legislation.
Competition
With more and more holiday lets and Airbnb's entering the marketplace, it's becoming increasingly difficult to stand out amongst the competition.
In addition to general competition from other holiday rental owners, you also face competition from professional letting agencies that have better online exposure for their rentals – as well as lower costs and more commercial experience.
To stay competitive, you'll need to be responsive and reply to guests quickly to secure bookings, choose where and how you advertise and provide a top-notch guest experience to guarantee great reviews, word of mouth referrals and repeat bookers. All of which involve a lot of work.
Using a holiday let management company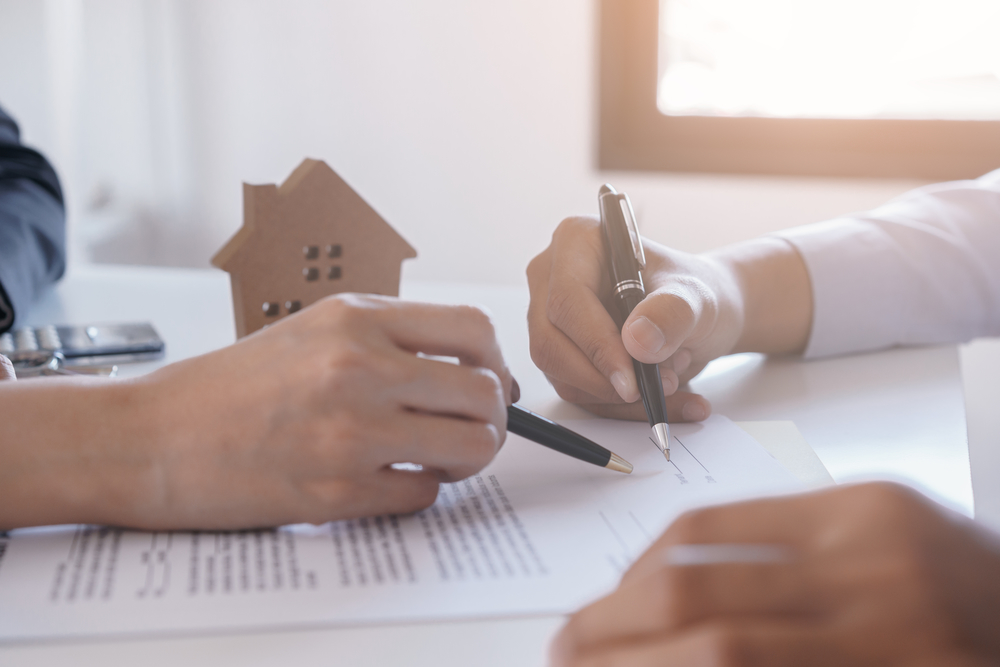 Pros
Handing over the management of your holiday let to an agency also comes with advantages and disadvantages. On the plus side…
Saves time
Using an agency will free up your time so that you can spend it doing other things, whether it's for work or pleasure. Some hosts can end up spending 9+ hours per week running their business, and this can mean that important moments and time with family and friends are postponed or even missed out on altogether.
It's convenient
Using an agency can also be convenient for you. It's not uncommon for holiday rental owners to live far away from their second home. Using an agent means that you've got someone close by in case any urgent visits are needed.
Knowledge
Good agencies have a huge amount of booking data and trends to analyse the ever-changing market demand in your area. This expertise should translate into higher occupancy rates and better guest satisfaction as they find the right clients for the right properties
It's also likely that you will have a dedicated account manager who will be on hand to answer any questions and give advice on how to make your holiday rental a success.
Automated pricing
Pricing your property can be difficult. If your rates are too high bookings will suffer, too low and you won't maximise income.
Some agencies use automated pricing tools to adapt pricing to market demand, therefore making owners more money.
Marketing expertise
A good agency will have a tried and tested marketing plan ready and waiting for your property, and they'll know how to target your ideal guest.
Your agency will likely advertise your holiday home on multiple websites and channels, many of which you may not have heard of.
They'll take care of time-consuming tasks such as taking professional photographs of the property, writing a professional property description, setting up and managing your holiday rental online.
It's also likely that they'll have thousands of followers on social media, a PR team and a huge marketing database of past and potential bookers, which can be used to promote your holiday let.
Dealing with enquiries and complaints
As well as ensuring the way your rental is promoted online is as impressive as possible, they'll know how to deal with enquiries and guests too.
An agency will take care of all guest queries, avoid double bookings as well as dealing with arrivals, departures and cleaning the property. A good agent should also be on hand for guest emergencies at any time, so you don't have to answer the phone in the small hours.
A well-established agency will also have experience in dealing with problematic guests, complaints and have a good idea of which bookings to accept into your property in the first place.
Guest complaints can be stressful, frustrating, intense and feel very 'personal' for a holiday home owner. Your agent can support you as part of the service and use their experience and knowledge to deal with any arising disputes and diffuse/resolve situations as quickly as possible.
Paperwork
If you hire a management company they'll take care of all the paperwork; from dealing with booking requests to issuing the booking contract and sending out the final arrival details to your guests.
Taking and chasing payments
Payment Card Industry (PCI) compliance, which allows you to take debit or credit card payments, can be costly, time-consuming and arduous to set up.
As well as taking any deposit payments upfront, chasing guests for late payments isn't exactly an enjoyable task. This is where a property manager can help. They'll handle this for you, remove the stress and admin, and have the right systems and technology already in place to ensure that all balances are collected in full – and in a compliant way.
They will also deal with cancellations and re-letting your property to ensure you aren't out of pocket.
Extra security
If you can't visit your holiday rental regularly, using a management agency can provide some comfort when it comes to having to leave it unattended.
The extra support for bookings and marketing that an agency can provide means that your property is more likely to be occupied throughout the year, meaning that it's less likely to be ransacked by burglars looking for an empty holiday home to steal from. They can also inspect it in winter for signs of damage or burst pipes.
Useful industry connections
Agents often have the details of reliable tradesmen, housekeepers and providers of other professional services at hand to help with property maintenance. Whereas, you may be taking a chance when hiring someone to do a job.
Legislation
A good holiday cottage letting agent should also ensure you are kept updated with regards to current legislation. Rules and regulations related to the holiday home industry can move quickly and create confusion in some situations.  A good holiday letting agency will be on top of tasks such as the gas boiler needing a service, PAT testing, health and safety and fire risk assessments as part of their service.
The disadvantages of using a holiday let management company
Cons
Although there are many positives that come with using a holiday home management company, the possible disadvantages include:
No guarantee of bookings
Just like DIY management, there is no guarantee of income and bookings if you use a managing agent.
Less rental income
You'll have to pay between 25% – 30% commission on the income you earn from bookings to your agency for services rendered. This will take a big chunk out of your rental earnings.
Also, some agencies work on a model of obtaining 'maximum lettings at minimum rates'. This fills your booking calendar – but not your pocket – as more guests doesn't necessarily mean more profit.
To look at it another way, if the agency lets your holiday home at a higher (i.e. more realistic) rate you could achieve the same revenue over fewer weeks – meaning you'd likely save on cleaning, energy, commission and wear and tear costs too.
Lack of control
You may have little or no control over which bookings are taken. Agencies only earn income if properties are rented out, so they may be less discerning with guests than an owner would be.
Also, depending on your contract you may not be able to market the property how you'd like or use the property yourself when you want to.
Complex contracts
When you sign up with a management company you will enter into a complex contract. The terms of the contract are likely to favour the agency and their commission. Before signing up, you should consider taking legal advice.
To summarise…
The choice is a difficult one, so it can be worth getting further advice from agencies and owners who have tried both approaches before you make a final decision on how best to manage your holiday let.
Often, it's easier to start off by trying to get your own bookings and using an agency (to learn how they do things), rather than going completely alone from the outset. Once established, experienced, and more confident in what you're doing, you could seek to go it alone.
For many, it is a case of:
Holiday let manager = less hassle, less profit
vs
DIY = more hassle, more profit
However, an agency may create more bookings and profit than your efforts.
Do you have any advice for holiday let owners? Please add them in the comments…