Video Marketing Tips to Promote Your Holiday Let or Airbnb
Reading Time:
6
minutes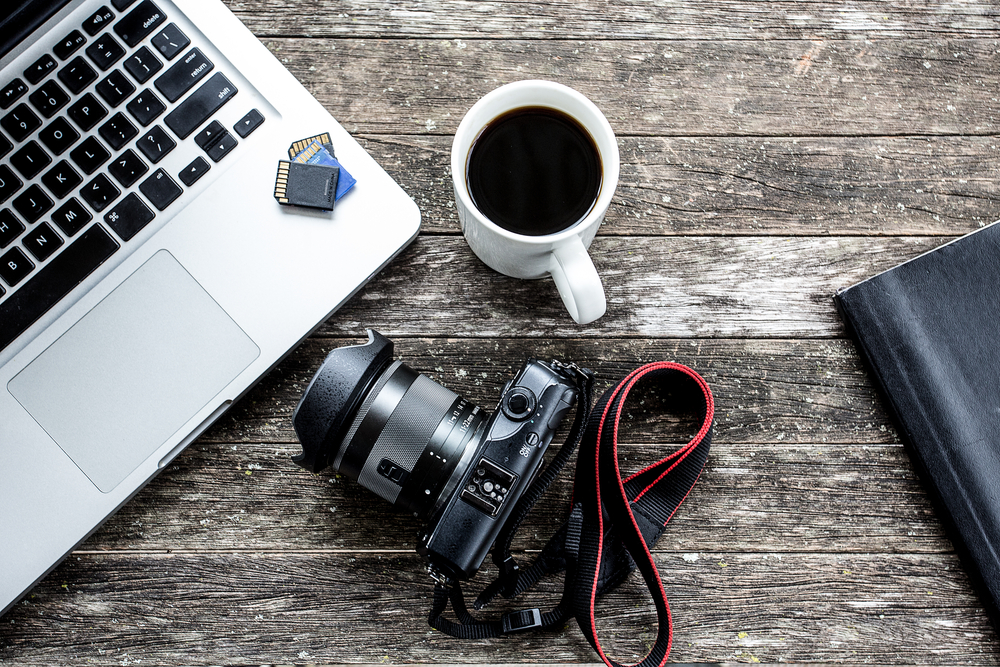 Creating something that gives your holiday let a competitive advantage over other properties in your area is crucial.
If up until now you've been relying solely on photographs, it might be time to mix things up in your holiday rental marketing and incorporate some video content on your website and social media channels.
Using video as part of your marketing 'toolkit' can be an effective way to turn lookers into bookers. It allows viewers to visualise themselves in and around your Airbnb rental. Whether it's by the pool or lounging by the fire, video emphasises the experience in a way that photos and descriptions simply can't.
To help you get started, here is a brief guide on how to create a video to market your holiday rental home.
Why you should be using video to promote your rental
Did you know that:
Over a billion users use YouTube, almost one-third of total internet users
Facebook has over 8 billion video views per day
82% of Twitter users watch video content
Video content can help you build trust
Video content isn't just about communicating useful and engaging information in a more 'visual' format – it's about triggering emotions, showing your unique personality and convincing potential guests that you are a 5* host.
Video content enables guests to visualise what a stay might be like
Done well, interactive videos can do things for your holiday let that pictures simply can't do.
They show potential guests what your property is really like inside/outside and the kind of experience they'll have if they book with you.
It might contribute to improved search engine rankings
When it comes to your website and how it appears in Google search results, the average session time can be a ranking factor. If search engines like Google know that people are taking the time to watch your videos, it points to the fact that your content is answering a question or a need they have, and this can positively contribute to your videos displaying in the video carousel search results.
Videos can be irresistibly sharable on social
If your holiday home videos tick all the boxes for your audience, it's quite likely that they'll be the posts on your social channels that tend to do the best; encouraging more likes, comments, shares and page follows.
But how do you get started if you've never used video in your marketing before? Read on…
What type of video should you create?
Think about what you want your video to achieve. Do you want it to educate, inspire – or entertain?
For example, you could show your potential guests around with a walkthrough – showing the exterior and interior in more detail. If your Airbnb rental caters to different traveller types, you can consider making different videos to cater to the different types of guests you're able to host.
Set the scene – demonstrate the kitchen's functionality by setting the table with something scrumptious cooking on the hob. Stage the living room all set for a romantic evening in, with the log burner and a pair of wine glasses. Or feature the pool filled with toys and floats.
And if you are fortunate to have a view of a spectacular sunrise or sunset – create a video with some 'chill-out' music. Drone videography is a great way to capture breathtaking footage of the property and surrounding area.
You might also want to think of mixing it up with more branded videos which highlight guest testimonials of their favourite part of your holiday let. Or show a more personal side and tell your guests the story behind your rental – why you fell in love with it and the location.
Remember a holiday is more than just the accommodation. Guests want to make the most of their stay and enjoy the location – tell them about the hidden gems.
The aim of your videos is for your guests to get a sense of what it's like to stay there, enjoying the holiday they've always dreamed of.
Factors to think about when creating your video
Quality
The quality of the video is paramount when it comes to impressing your potential bookers. Luckily, smartphones these days have the capability of filming video which is of decent quality – you can shoot in high-quality, 4K video with your smartphone. What's more, you can easily use the native camera feature on your phone, or by downloading one of the many available apps from either your Google, Android or Apple app 'marketplace'.
Keep it short
Think about the length of your video too. No matter how beautiful, interesting or quirky your video is, it's going to be hard to keep viewers watching for more than a few minutes at a time.
The shorter the better – videos up to 2 minutes long get the most engagement. Make sure your video engages and entertains your audience. You may not have time to show them all the amenities, so choose the most important ones based on guest feedback.
Tell a story
Think about how the video 'story' pans out. If you're using different shots, will the sequence of scenes and messages make sense when you're watching it through? You might like to 'storyboard' your ideas first so that you plan out what you're going to show/say before you start filming. List out your key points and order them logically.
Making sure that it all hangs together cohesively when it's live is key to your video being a success.
Sound
The sound is another big factor to think about. Are you hoping to place a voiceover over the top, or use a music track to bring the visuals to life? If it's the latter, don't forget to use music that suits the style and feel of your overall brand – and that it's royalty-free so that you're not breaking any copyright rules.
Here are some websites where you can source music for your videos.
Stick to the truth
Above all, make sure that what you're presenting in your video content – indeed, in all of your marketing – sticks to the truth. Painting a realistic picture of what your guests can expect means that you won't be letting them down when they are actually there.
There's also the fact that you might well attract high volumes of negative reviews if your video presents anything dishonestly; no matter how trivial. So, by all means, show off your holiday homes 'best side', but don't distort the truth because guests will publicly punish you for it!
Here are some examples to inspire you.
How to make a video
It may sound a bit daunting, but there's no need to worry about needing lots of skills and experience to make a video – these days making a video doesn't need to be complicated or expensive. And you don't need to hire a professional video maker or camera crew, either.
Here are some brilliant resources to get you started:
The Ultimate Guide to Video Marketing
How to Make an iPhone Video: A Step-by-Step Guide
How to Use Facebook Live: The Ultimate Guide
How To Make a Real Estate Video That Shines (and Sells)
How to Make Your Own Online Videos (in 30 Minutes or Less)
Useful tools to help you make your videos
Wistia
How to Use Wistia: A Step-by-Step Guide
Where to host your video?
When your video is ready to go, it's time to think about where best to post it. And there are plenty of platforms to choose from. Some people watch on YouTube, some prefer to watch on Facebook or Instagram. Don't limit yourself to one platform to promote your video, or you could miss out on viewers.
Unfortunately, if you're using listing sites such as Homeaway or Airbnb for your rental, the platforms do not currently support video content. But when the listing sites do allow video, you will be one step ahead of the competition and be ready to upload.
As well as posting your video/s on your holiday cottage website and social channels (Facebook, Instagram, Twitter), you should focus on YouTube. It's the largest video hosting platform with over five billion videos watched every day! Also, when Google displays videos in search results, it usually chooses content from YouTube. It's free to upload your videos to YouTube and optimise them for search.
Useful guide: The Beginner's Guide to Editing YouTube Videos
Holiday let video marketing tips
Make the most of the features in each video platform when you're going through the process of uploading it. The best way to ensure people watch your video is to give it a great title, description, tags and selecting the right thumbnail for your video.
Write a description for your video that briefly describes the property, its location and the amenities that it offers. Include relevant keywords, such as your location, "cottage," "villa" and so on. Adding keywords can help potential bookers searching for related content or holiday inspiration/ideas on YouTube, find you.
Ensure you include a link to your listing or website so that people can click through to read more about your holiday let or book!
To encourage bookings, you could also mention a special offer that's available to people that viewed your video.
Try hosting a contest on social media encouraging guests to use their smartphones to record and post short videos whilst staying at your Airbnb rental.
Lights, camera, action!
Holiday rental businesses can no longer ignore the growing popularity of video. With a little practice and patience, you can easily produce high-quality videos that are engaging, entertaining and boost bookings.
It's time to make video a key part of your marketing strategy!