Top Tips for Conducting Your Year-End Performance Review
Reading Time:
4
minutes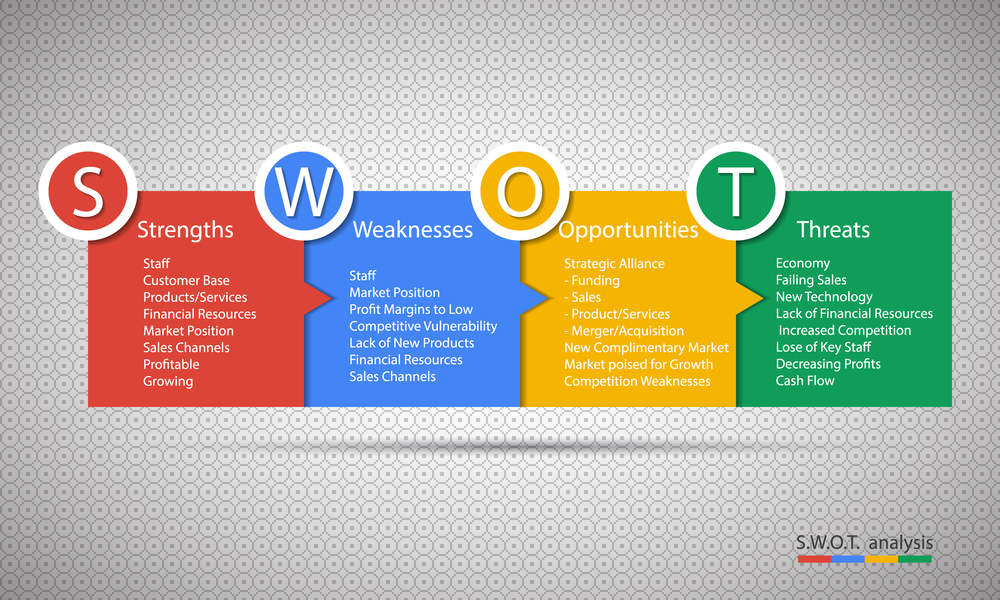 Now is the perfect time to analyse your holiday letting business to determine how your rental property (or properties) has fared over the past 12 months.
Why should you carry out a SWOT analysis for your holiday let?
Running a holiday let is not an easy task. There's lots to organise and do – no matter whether it's low or peak season. During that time, it's likely that you've learned some new things, but you've just been too busy to take it all in and reflect. You may have also made a few mistakes over the year.
An annual review is a great way for you to reflect, analyse and identify your successes and failures. Once you've evaluated your business, you'll be able to plan how you can improve and meet your goals.
If you fail to plan, you are planning to fail.
How should you approach your end-of-year evaluation?
One of the most straightforward ways to start the review is to use the tried and trusted SWOT analysis framework (Strengths, Weaknesses, Opportunities, Threats).
A SWOT analysis is often behind the best marketing plans, so it's worth spending some time on this exercise to kick things off. It shouldn't take you very long to complete and don't forget, it will also provide a brilliant reference point when you complete your next year end review. This is because things change – and this is especially true of the holiday rental industry.
Which of the four 'buckets' (Strengths, Weaknesses, Opportunities, Threats) might each of the following fit into – when it comes to your holiday let?
For example, perhaps you need to try Airbnb because they are dominating Google for your target keywords and your Vrbo leads are down 25% year on year. Or, you need to update your website description and photos to show your new outdoor firepit area, because your guest reviews continually mention they weren't aware of it and loved sitting out at night under the stars.
Here are some aspects you can review as part of your SWOT analysis.
Current procedure/technology used
Marketing software
Booking software
Accounting practices
Receiving payments
Use of automation to reduce man-time: e.g. check-in/check-out, emails
Bookings
Competitiveness of rates vs competitors/'norm' in the marketplace
Occupancy rate
Profit/Profit per booking
Number of cancellations/refunds
New vs returning customers
Marketing
Branding 'look and feel'
Number of leads/bookings generated each month by source and return on investment (ROI) (e.g. direct/website/listing sites/social)
Website traffic/relevance/photos
Social media channel followers and engagement
Customer reviews/feedback
Expenses
Property management
Spend on external services (accounting, maintenance, etc.)
Sundries
Utilities
Cleaning
Advertising/Marketing
Operational costs
IT (hardware and software)
External factors
Local events which attracted (or deterred) more guests (festival, major construction work, etc.)
New resort opening in the area
Transport connections
Economical factors (e.g. Brexit, a downturn in the economy, Covid)
Seasonal/environmental factors (e.g. weather, natural disaster)
Now that you have done your SWOT analysis, you will be far better equipped to plan for the year ahead, with a much-improved chance of increasing your holiday letting business's performance as a result.
Reconnecting with your business – and your customers
As well as looking at the above, it's a good idea to step back and re-examine the ethos and purpose behind your business. Getting into this frame of mind can help you to better connect to future customers.
Think about the following:
Who are your customers? Who is your ideal guest?
What are their needs? What would impress them?
What would a perfect stay look like?
What is your 'mission' as a holiday rental host?
How do you rank against your direct competitors – and in the marketplace?
What does your property offer that others can't?
What are your needs as a business? What does success look like?
Time to get planning…
Now that you've looked at the year just gone, it's time to plan for the next 12-months and put all those observations and analysis to good use.
For example, think about:
How can future mistakes be avoided?
What worked really well, how can this be repeated?
What didn't work and should be scaled back or stopped
What produced good results, but took an excessive amount of effort? Is it really worth doing again?
How can outgoings be reduced?
What is worth investing in during the next 12 months?
How can you use technology and outsource tasks to work more efficiently?
Setting goals and objectives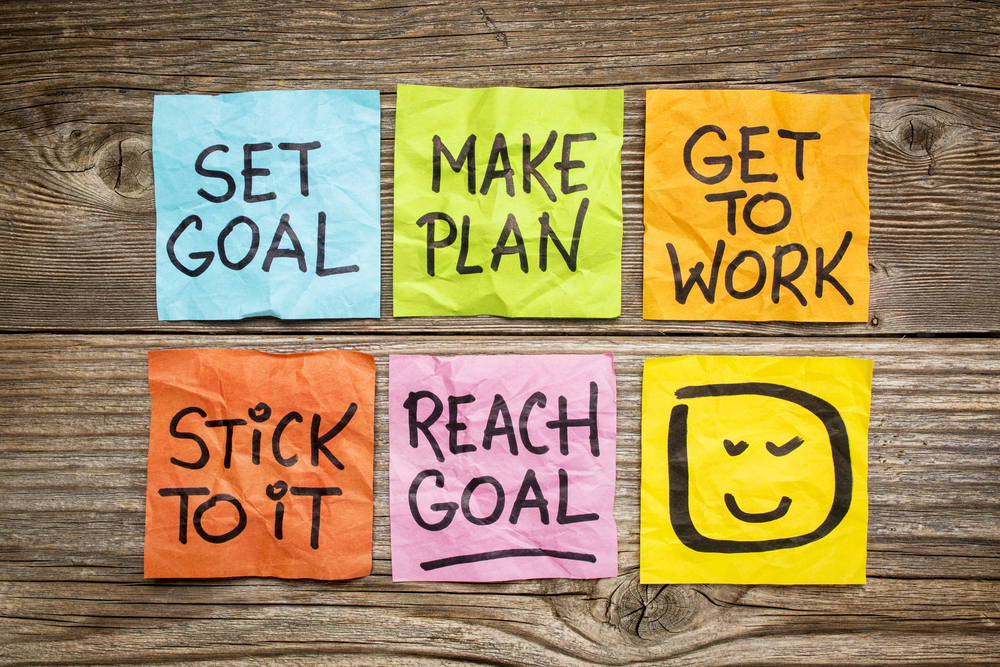 You probably don't need us to tell you that setting some goals and objectives for your holiday rental is essential. Many of us will have previously failed to spend time on this type of exercise until now; perhaps just preferring to 'get on with things'.
The risk is, however, that a lack of strategy can end up leading to opportunities and details being missed – and new (or even repeat) mistakes being made.
Using the knowledge you're now equipped with from your end-of-year review, set some achievable and realistic business goals you'd like to have achieved in 3 months, 6 months or by this time next year. What does a successful year look like?
It doesn't have to be complicated either; you can set objectives which are straightforward and clear – just make sure it's possible to achieve what you're setting out to do.
Then use the long-established SMART methodology (Specific, Measurable, Achievable, Realistic, and Time-bound) to set your goals.
Here are a few example goals someone may set – using SMART
"Increase the total number of bookings (year on year) by 15%"
"Reduce average spend on acquiring each booking by 10%"
"Increase visits to my website by a total of 20% by year-end."
 "Reduce yearly spend on cleaning and maintenance by 10%"
 "Utilise holiday rental software in order to automate tasks and reduce property management hours worked by 20%"
 "Boost mid-week May bookings by 10%"
 "Host 20% more repeat guests than last year"
 Take care not to set too many goals and objectives for your business though, as they need to be a manageable number (2-3) so that you can work towards them all, and not be over-burdened.
In summary…
The beauty of conducting a year-end-review and setting goals and objectives for your holiday let is that the information becomes a very useful reference for you over the next 12 months.
However, before you commit resources to any goal, ask yourself: how will this help your holiday rental business or improving the guest experience?