Heating oil spills: preventing a £30,000 clean-up
Reading Time:
3
minutes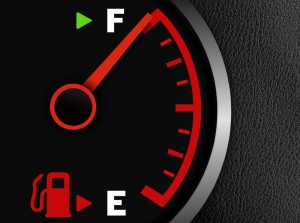 Rural holiday cottages that rely on domestic oil for heating are warned that they risk clean-up costs running into tens of thousands of pounds if their fuel storage tank leaks, and could face being uninsured.
Many holiday cottage owners are oblivious to the fact that cleaning up oil spills can be extremely complex, expensive and time-consuming. Research reveals that homeowners are more worried about a burglary claim, even though the average claim is under £2000 compared oil leaks which can run into six figures.
Every year the Environment Agency and insurers have to deal with numerous heating oil leaks from oil storage tanks that damage properties, threaten the environment and health. At Schofields we have dealt with claims to clean up domestic heating oil spills that can cost upwards of £30,000.
There have also been reported cases where entire properties have had to be demolished to allow tons of contaminated soil to be dug out from the ground and disposed of safely.
Most people don't realise the potential seriousness of spills involving domestic heating oil, with many householders being guilty of rarely inspecting their tanks.
Homeowners should also be aware that some insurance companies may declare a policy void if a heating oil tank is in a poor state of repair, or if there is evidence that a leak has been present for some time and ignored.
To reduce the risk of leaks and being uninsured follow these tips.
Tips to reduce the risk of heating oil spills
Regularly check your tank, pipework and joints for any signs of corrosion, cracks, bulging and any obvious leaks or a strong smell of oil.
Pay particular attention to your tank after a fuel delivery as this may put pressure on the system and any weak points.
Get a qualified professional to annually inspect the tank system, use an OFTEC registered engineer http://www.oftec.co.uk. Keep any maintenance records to support insurance claims.
Check oil levels regularly to identify any sudden drops that may be the result of a leak. An oil tank monitor allows you to easily check oil levels, there are even apps (such as http://www.oilpal.com) that send you automatic alerts on low levels or sudden drops.
The rising cost of heating oil over the last few years has led to an increase in heating oil theft at remote holiday properties. Oil theft or attempted theft could result in spillages so try to prevent incidents. Fit padlocks, lockable cages or alarms to your tank that create an alert if the oil level suddenly drops or if the tank is tampered with. Install security lighting, CCTV, plant shrubs or install fences to hide your tank from view.
 Dealing with domestic heating oil leaks
The first sign that you have leak is likely to be a strong smell of oil. If you do suffer from a leak it is important that you (safely) take reasonable precautions to prevent damage to your property and the environment.
Make sure anyone in your property or your housekeeper knows how to isolate the tank to stop the oil flow, label valves so that it's clear to others.
Try to prevent the spill from soaking into the ground and watercourse by using sand or soil to absorb the heating oil, don't try to wash away the oil.
Contact your insurance company as soon as possible to get advice on the next steps to take.
If you are unable to repair the source of the leak and there is still oil in the tank contact your supplier to drain the remaining oil.
To get professional advice or report pollution incidents call the Environment Agency on 0800 807 060. You can also download a guide to looking after an oil tank and preventing pollution from the Environment Agency here (PDF)
Check your insurance
With clean-ups costing upwards of £30,000, make sure you are adequately insured for the cost of replacing the lost fuel, costs incurred in cleaning up escape of oil on your own property and a sufficient level of liability insurance to cover any third party property.
If your property is a holiday let check you are insured for loss of rent following a claim as it's likely the property will be uninhabitable during clean-up.
Homeowners should be aware that some insurance companies may declare a policy void if a heating oil tank is in a poor state of repair, or if there is evidence that a leak has been present for some time and ignored. Some policies that offer limited cover may even exclude escape of heating oil claims.
With heating oil spills being extremely complex and expensive, it's essential that you take steps to ensure your tank is in a good state of repair, it's inspected regularly and you are insured following a leak.