Rise in Holiday Cottage Heating Oil Thefts
Reading Time:
3
minutes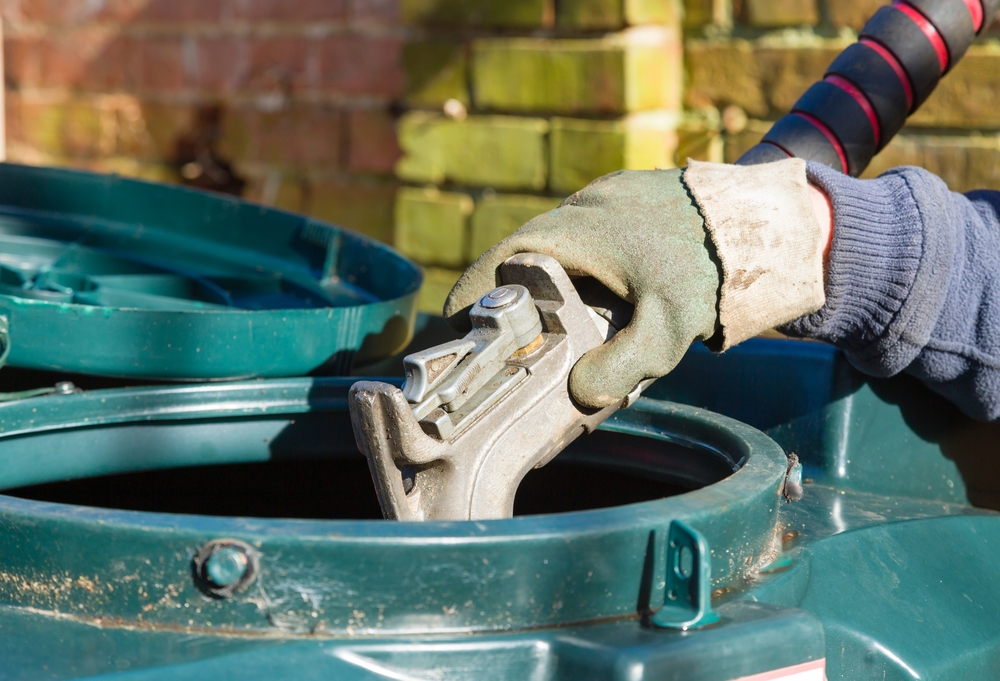 The sharp increase in domestic heating oil prices has led to a rise in criminal gangs stealing heating oil to cash in on the fuel crisis. Police in Cumbria say there has been an 89% rise in fuel thefts since the beginning of the year. Off-the-grid holiday cottages that rely on heating oil instead of gas or electric heating, many who have stockpiled extra supplies due to supply issues, are urged to remain extra vigilant and review their security.
Heating oil tank security tips
The destruction due to oil theft or attempted theft can have a significant impact to the environment and your property.
To try to prevent theft:
Fit padlocks, secure caps, lockable cages around the tank or alarms that create an alert if the oil level suddenly drops or if the tank is tampered with.
Other security measures include investing in security lighting, CCTV, planting shrubs and installing fences to hide your tank from view.
More tips to reduce the risk of heating oil spills
The risk of heating oil tanks leaking during winter increases as the heating is used more and the cold weather can potentially damage joints and underground pipes. Oil spills and leaks can be extremely costly to clean up and can cause contamination to groundwater supplies and building foundations.
At Schofields our claims data shows that the average heating oil spill claim is £20,000.
However, many people don't realise the potential seriousness of domestic heating oil spills, with many householders being guilty of rarely inspecting their tanks.
This could mean that homeowners could face being uninsured for oil leaks if the heating oil tank is in a poor state of repair, or if there is evidence that a leak has been present for some time and ignored.
It is important that you check whether your holiday home insurance covers fuel spills or leaks and whether there are any stipulations or limitations to your policy.
It is your responsibility to maintain the fuel storage tank at your property. To reduce the risk of oil leaks, follow these tips:
Regularly carry out a visual check of your tank, pipes and other equipment, especially before a delivery and after periods of extreme weather conditions as this can put tanks under additional stress. Check pipework and joints for any signs of corrosion, cracks or bulging and check the base or supports for cracking or subsidence. Is there a strong smell of oil?
Pay particular attention to your tank after a fuel delivery as this may put pressure on the system and any weak points.
Check oil levels regularly to identify any sudden drops which could mean there is a leak. An oil tank gauge allows you to easily check oil levels and tank monitoring devices (such as http://www.oilpal.com) send you automatic alerts on low levels or sudden drops.
Arrange for the boiler, tank and underground pipes to be serviced at least once a year by an OFTEC technician https://www.oftec.co.uk. Keep any maintenance records to support potential insurance claims.
Dealing with heating oil spills and leaking tanks



If you are concerned about damage to your tank or a possible leak you should contact your insurance company as soon as possible to get advice on the next steps to take.
The first sign that you have a leak is likely to be a strong smell of oil. If you do have a leak, it is important that you (safely) take reasonable precautions to prevent damage to your property and the environment.
Make sure anyone in your property or your housekeeper knows how to isolate the tank to stop the oil flow, label valves so that it's clear to others.
Try to prevent the spill from soaking into the ground and watercourse by using sand or soil to absorb the heating oil, don't try to wash away the oil.
If you are unable to repair the source of the leak and there is still oil in the tank, contact your supplier to drain the remaining oil.
Further advice