How to Make Your Holiday Cottage More Eco-Friendly
Reading Time:
7
minutes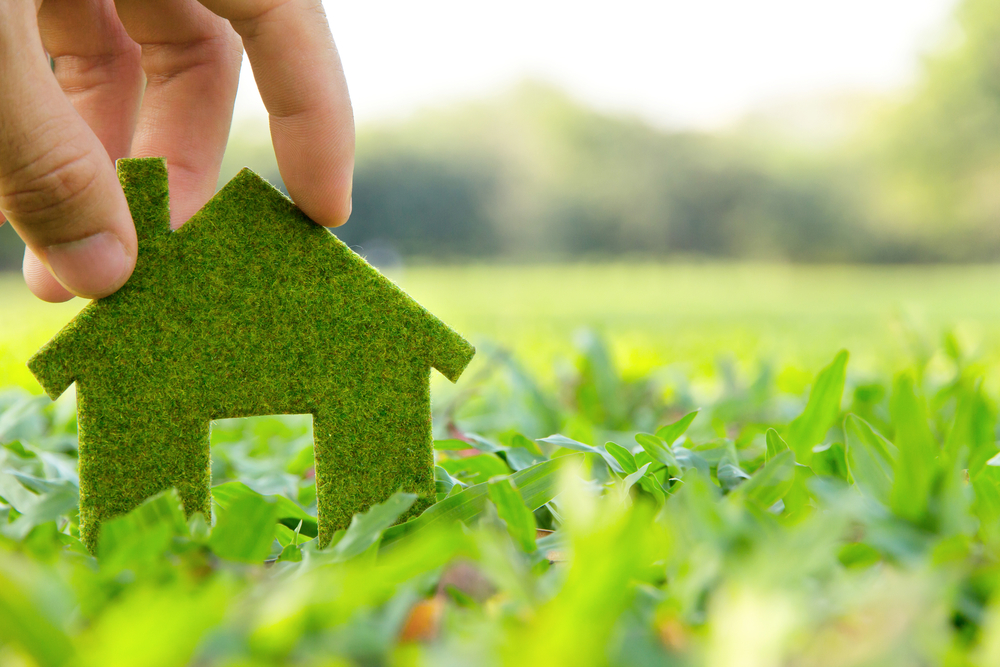 Whether it's the current global plastic pollution problem or the melting ice caps in the Arctic, the state of the planet has never been such an enduring hot topic of conversation and debate as it is now.
According to the BBC, of the estimated 6.3 billion tonnes of plastic that has been produced to date, only 9% has been recycled.
It's clear that every household has an impact on the environment; through our energy and water usage, the way in which we recycle and dispose of our waste, what we eat, the transport we use, and most recently, the decisions we make around our use of plastics and plastic packaging.
It's taken many decades, but in recent years, many of us have become acutely aware of our personal responsibilities to help the environment – through the way we live in our homes.
But what about holiday lets – which are occupied by a variety of guests? What can you, as a holiday home business owner do to help look after our planet?
You don't need to own an eco-friendly tree house in a forest or spend a fortune in order to make a positive impact on your carbon footprint. Here, we look at some easy ways you can make your holiday home more eco-friendly.
Things you can do to save money & the planet
Use eco-friendly products
As well as being better for the planet, you may find that you can make guests instantly a little happier when they see that you're using non-toxic organic/plant-based/chemical-free surface cleaning sprays, washing up liquid, soap and toilet cleaning products around your holiday home. These products are also usually less harmful to people who may have skin sensitivities/allergies or a skin condition.
Also, purchase miniature containers for shampoo/body wash/soap that can be refilled after each guest, rather than throwing away half empty larger bottles.
It's everyone's best interests to contribute the smallest possible amount of chemicals to the water system.
Install energy efficient lighting
Did you know that lighting accounts for around 15% of a typical household's electricity bill? Around seven years ago, in order to reduce the energy use of lighting, a ban came into force in the UK on the sale of incandescent lightbulbs in favour of CFL, halogen and LED bulbs.
As well as being better for the environment, replacing the bulbs in your holiday home with LED alternatives could save you around £35 on your electricity bills each year. Energy efficient light bulbs also tend last around 25 times longer than the standard types, meaning that you won't have to replace them as much. Handy, if you can't always visit your holiday let on a regular basis, plus you won't be having guests calling you to replace light bulbs during their stay!
If guests tend to leave lights on when they depart, use smart light switches which let you turn off your lights remotely, so you cut down on wasted energy.
Lights installed outside? Think about adding a sensor and timer on external lights so that they are only on when they need to be.
Control your boiler
In general, if a boiler is more than eight years old, it may be time to upgrade to a more efficient model. This not only potentially helps the environment; it also has a positive impact on your energy rating for the property, plus it could also save you between £300-£350 each year.
Even if you don't need a new boiler, you might be able to prevent energy wastage by fitting some timer controls – allowing you to fully control and monitor your property's energy usage. You could also add thermostatic radiator valves to the property's radiators as an extra measure.
And, how can we forget to mention apps such as Nest or Hive. If a smart thermostat is fitted in your holiday let, you'll be able to control the heating from your mobile device remotely (not to mention the air-conditioning too). No more worrying about guests leaving the heating on when they depart or freezing pipes.
Invest in energy efficient appliances
Fridges and freezers account for 20% of the electricity used in the average home, according to Which?
Could the appliances in your holiday property be a bit more energy efficient? An A+++ energy rating is what you should be looking for on new appliances if you're looking to buy electrical items. It's also worth looking at user reviews to get a sense of whether it's also still a good product overall.
Welcome pack
Support local suppliers, try and buy organic fresh products from your local market and supermarket, rather than pre-packaged in plastic.
Provide reusable shopping bags
Guests often choose holiday homes over hotels as they allow the freedom to cook meals in their own space rather having to go out to restaurants. Provide reusable canvas or fabric shopping bags so guests don't have to buy plastic shopping bags when they do their shopping.
Save water
Help your guests to use less water by fitting aerators to shower heads and taps. You can also add a device to toilet cisterns which reduces the amount of water used when flushing.
Using a water butt to collect rainwater which can then be used to water the plants in your garden is also another water-saving measure – plus rainwater is better for your plants.
You should also provide a water filter facility and reusable bottles in the kitchen so that your guests buy less (or no) bottled water during their stay.
Add solar panels or other renewable energy
Using your own renewable energy source is one of the best ways to reduce your carbon footprint and save on your energy bills. Depending on your individual situation, there are several options available, including solar panels, solar water heaters, air/ground source heat pumps and wind turbines.
The cost of the initial outlay can be expensive, but it is a long-term investment. If you produce more energy than you use, you can even sell it back to the National Grid.
Can you improve the roof and cavity wall insulation to reduce the amount of energy needed to heat your holiday home?
Think about other small tweaks you can make
It's not necessarily all about making big changes in order to effect some positive change in your property. Here are some simple ways in which you can make a difference by switching some items for an alternative.
Can paper napkins and kitchen roll be eliminated from use through just using fabric tea towels? These can then be washed and reused, rather than having to be disposed of with each use.
The same goes for dishes and utensils. Avoid using the disposable, plastic kind and provide non-disposable versions for your guests.
Things you can encourage your guests to do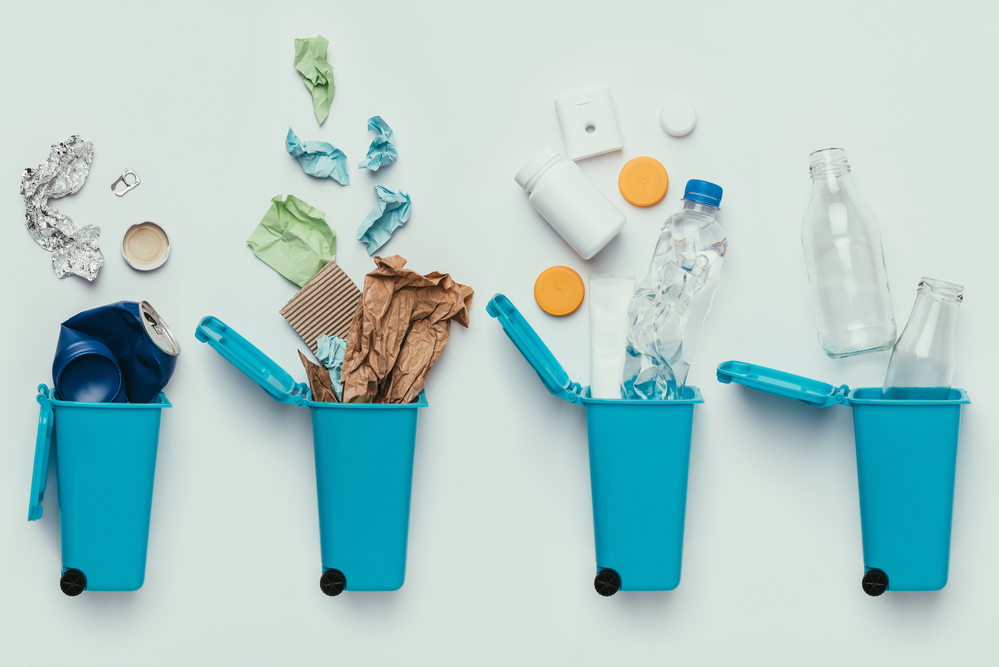 These days, it's likely that a significant proportion of your guests will already be mindful about how their day-to-day living habits might be affecting the environment. However, some guests will be better than others in this respect, so it doesn't do any harm to leave some friendly reminders around your holiday home to inspire some good behaviours. It's within your power as their host to prompt them to be eco-friendly whilst at your property!
Examine your current guest welcome book – and look to review it. Include a small explanation of your eco-friendly endeavours in the welcome pack. What can you add to the existing content so that you're encouraging your guests to behave in an eco-friendly manner during their stay?
You could include some of the following as polite requests to your guests, asking them to:
Always turn the lights off and close the windows when leaving the property.
Don't leave the heating or A/C on with the windows open.
Provide a variety of recycling options
When guests stay with you, it's a home away from home, so they're bound to accumulate the same kinds of rubbish during their stay; plastics, cardboard, glass, food waste. It's a host's responsibility to provide places for guests to dispose of their waste, but it's a great opportunity to help the planet at the same time…
Provide individual rubbish bins for different materials, and clearly label these so that recycling is placed in the right containers.
Do you have room for a compost heap? Encourage your guests to dispose of any biodegradable food rubbish in a small composting bin in the kitchen. Make sure guests know where to empty this.
Provide public transportation information
How about providing details of any public transport timetables or local bike hire schemes in your welcome pack? This encourages your guests to leave their polluting vehicles at the holiday home, and venture out using the train, bus or bike.
Eco-friendly marketing opportunities
Some of your potential guests may be actively looking to stay in places that are eco-friendly. Marketing your property as eco-friendly will give it another unique selling point and can help you break into new markets.
So, if you're taking the time and effort to improve the environmentally-friendliness of your holiday let, it's important to mention the specific measures you've put in place to 'be green' in all of your marketing.
You may also gain new custom from listing your property on niche websites – or under relevant additional categories on sites such as HomeAway or Airbnb – due to your holiday home being 'eco-friendly'.
Finally…
We hope that the suggestions above have gone some way to inspire you to perhaps reassess the eco-friendliness of your holiday home.
The bonus of implementing many of these ideas is that, not only are you doing your bit for the planet, you're also potentially saving money and improving the chance of pleasing your guests by showing them that you're a responsible holiday home owner. Ultimately, this can help to boost your bookings, increase your chances of receiving a great review after a guest's stay and a repeat booking.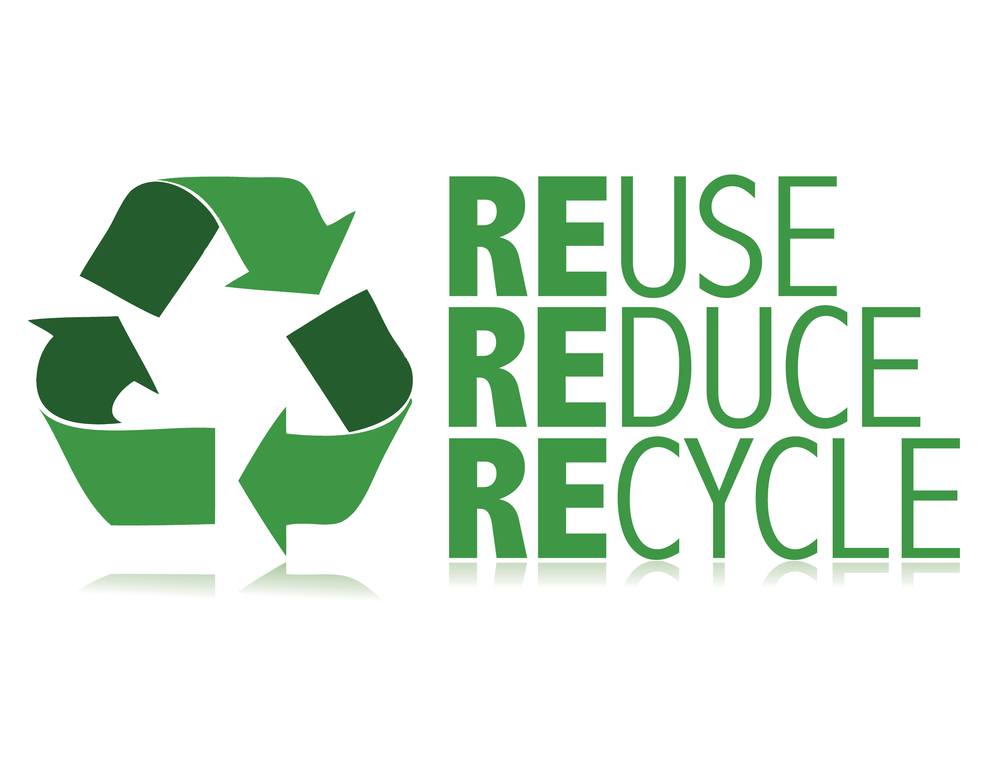 The Recycle Now website provides useful information about recycling.