Setting holiday let rental rates (for maximum profit)
Reading Time:
7
minutes
There is a strong tendency to under-price or discount heavily within the holiday lettings market, especially by inexperienced owners who are new to renting and keen to get bookings in the first season.
Unfortunately, for the long term success of your business, going in low can be a big mistake.
If you put this issue to a debate among veteran holiday cottage owners, the general consensus would most likely be that it is better to add extra value and offer high quality in order to increase prices, rather than to try to compete on price with your neighbours.
There's an art to getting pricing right
If your rates too expensive guests will go elsewhere.
If you rates are too low guests may question the quality of your property, by undervaluing you're instantly lowering the perceived value.
Ask yourself: Do you always eat at the cheapest restaurant? Buy the lowest price clothes? Drive the cheapest car? Guests will pay a higher rental rate for perceived value and quality.
Essential advice for setting your rental rates
What is your break-even point after running expenses have been accounted for? Never accept a booking if it is below this.
Analyze the competition – what are other (same quality) rentals in your area charging, how are their bookings?
You rating structure should take into account the seasons (low, mid, high, peak), national and school holidays and any local events where accommodation is in demand.
If you have a holiday cottage in the UK consider Friday to Friday, Friday to Monday or Monday to Friday lets. For weekend/mid-week lets you can charge a 70-80% of the weekly rate which can be more profitable.
Offer reductions for bookings over 2 weeks or long term lets in low season.
Why charging more can bring better results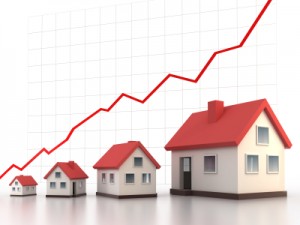 Here is why getting into a price war to beat the competition is a bad idea, and why a high-quality, high-price approach can be the best strategy:
Low price = Low quality. Quite simply, if you price something too cheaply then there will always be a sense of there being something wrong with it. It sends out a message that the owner is trying desperate measures to get bookings, because nobody wants it for some reason, or it is an indication that all is not what it seems.
Low prices also attract low quality guests. The long-term success of your holiday rental business is about the right thing for your property, as much as it is about doing the right thing for you. Think about it, would you prefer to have 25 weeks full of bargain hunters looking for a cheap deal who might wreck the place, or 15 weeks of higher-spend guests paying twice as much but who are more likely to show respect to you and your business? Which scenario gives the best income/use of your resources?
If you do your research carefully to see what the market is offering, then add in the right kinds of 'extras' to attract new clients, then you can (and should) confidently charge a competitive price from the start and attract a higher quality of clientele.
It is far easier to reduce rates and give special offers from a high starting point, than to keep your guests loyal after hiking up your rates from a low starting point. Existing customers may drop off if you put your prices up on them, whereas if you start like to mean to go on with higher rates, then you will attract higher paying guests who are less price-sensitive and more loyal to begin with.
A high starting point also gives you room to work with agencies who will take a % commission, which can be the most lucrative way to get bookings coming in as you begin to rent out your property. You can always lower your prices later if the bookings don't come in.
Positive signals on social media networks and good customer feedback can be the lifeblood of a holiday letting business and the first season can be crucial to getting it right. By adding additional value and excellent quality, but charging the right amount for it, you will attract a more discerning level of clientele who will show your property the right level of respect and appreciate what you offer. Happy guests = great reviews = repeat bookings + more attractive to newcomers.
First impressions are crucially important for selling holidays – people make a snap judgement based on emotion when they first see your property online – there can be no other way of judging it as you cannot touch or feel a holiday until you get there. So the first few seconds on your website will be enough to give the potential guest that crucial emotional response, which is hopefully a "Wow" rather than a "No".
They then look for more information so they can be confident that their emotions are correct, and if they see the prices are too low then there will be a conflict between what they initially felt, and what you are now telling them about your property – if it's too cheap, is it really going to be as good as it seems? A higher price will justify their instinctive impression that yours is a quality property.
How to communicate the value and benefits of your rental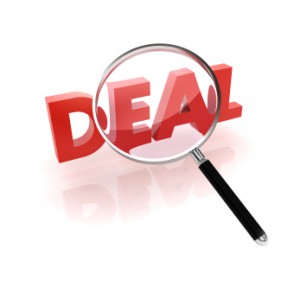 So if you think a higher price strategy might be a good approach for your holiday property, what can you do to make sure your property matches up to expectations, and be confident that while charging higher rates you will still be getting the bookings?
What features do you offer that your competitors do not, and vice versa?
Here are some quick tips for adding value to your rental:
Know the market.  Make a list of all the similar properties in your area, then split your competition into 3 groups:
Group A) Highest priced properties – note down what makes them special, what facilities do they have, how are they described and what is their marketing and photography like?
Group B) Middle of the road, average price – ignore these for now
Group C) Those charging rock-bottom rates – note down your instinctive reaction to these properties and why they are so cheap.
Now you want to do more of what Group A properties are doing, and do less of what Group C properties are doing. Learn from example, and if your place is far better than any of your Group A competitors then do not be afraid to show it, and charge even more!
In your marketing, take time and care to effectively highlight the USP (unique selling proposition) of your property.
Pricing should always be inclusive. Sorry to say this but in today's holiday rentals market your guests expect the Full Monty. They demand the quality of a 4 star hotel with self catering facilities, they do not expect to have to bring along their own towels and linen, and spend the last day of their hard-earned break cleaning.
Including some kind of welcome hamper or gift. Thoughtful touches like this go a long way, and they are often mentioned in online reviews which in turn attract more bookings.
Offer additional services, even if at a cost. Things like a catering package, excursions, or even a shopping service or child minding can all make life easier for your clients to have a memorable stay.
Explain what you don't charge for. You probably provide a few little extra things for your guests at no charge. Explain how you go the extra mile for your customers and all of the little things you do for free.
Use a professional property stylist and photographer – if you are going for a higher-price approach there is simply no excuse for sub-par imagery. Investing in professional photography might cost you one or two weeks bookings, but the return over the long-run will be far greater for it.
Give exceptional service at all touch points with your guests, both during the booking and pre-arrival process, through to the arrival and welcome, and during their stay. Then capture the guest's testimonial as soon as possible on their return to reinforce the fact that they would definitely come back again!
Be Luxurious. To aim at a higher spend market, it can help to highlight the equipment & gadgets you offer and drop brand names and labels into your descriptions. Consider what today's high end travellers have come to expect; iPod docking stations, multimedia equipment from quality names such like Bang & Olufsen, games consoles, free use of an iPad during their stay (pre-loaded with local tourist info?) a kitchen filled with Le Creuset and Smeg, a hot tub and champagne on arrival.
Highlight all these extra items, it all adds value and proves that your property is worth what you are charging for it.
These are just a handful of ideas to help justify higher prices and attract more bookings. The additional expense can be factored in to your prices, but the cost of providing such added extras will always work out lower than the value you can add (and prices you can charge) by doing so.
But what if a holiday cottage letting agency suggests lower rates?
Some managers or letting agencies business model is based on filling the maximum number of weeks at the lowest rates. Selling fewer weeks at a higher rate can give the same return as more weeks at low rates, without the extra costs of changeovers and wear and tear. It's not the number of weeks you let that matters – it's the income and profit.
Setting lower rates when you start out is an option, but be prepared to adjust them to maximise income.
Conclusion
Only time & experience will allow you to pitch your rental rate correctly. Perceived value increases dramatically when you have higher rates, but your property and service has to justify them. Charge a competitive price from the start with added 'extras' to set you apart from the competition.
There is no doubt that holidaymakers are shopping around more efficiently and booking at the last minute. However the best properties will always book up fast, especially by repeat guests, but it usually takes a few years for new rentals to achieve this.
Try to avoid discounting too early. If guests know you offer discounts they will hold out for them, which will impact your income. However, discounting can get bookings to fill rental voids. Review your booking trends regularly to help you achieve maximum occupancy. How far in advance do guests book? Which weeks sell fast? Knowing your booking trends will prevent panicking.
What about if the bookings don't come in? You can always lower your rates but it may not be your rates that is the problem…
The biggest hurdle to overcome when letting your holiday home and getting bookings is exposure!