How to photograph your holiday let like a pro
Reading Time:
6
minutes
They say a picture is worth a thousand words, and nowhere is this truer than when selling travel. When your ideal guest is searching for their next dream holiday, it will be your pictures, not the words on the screen that will draw them in.
This image from an interesting heat map study of Google results shows how users' eyes are drawn to images. The same applies to your photos regardless of how good your description is, your photos will attract attention so make them wow.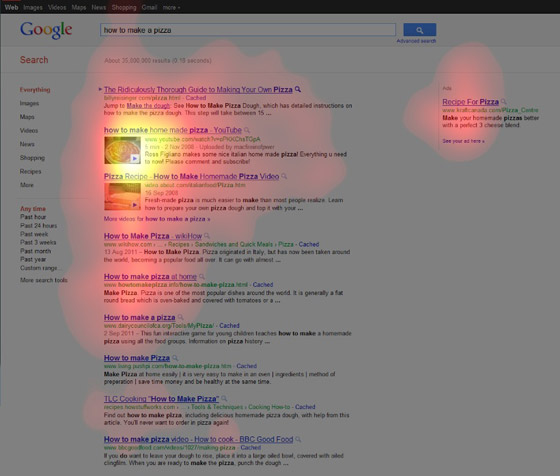 Source
You have just 20 seconds for your photos to make an impression before viewers lose interest and move on to the next rental. To ensure your photos do their job properly, we've put together some top tips for getting the very best images for your holiday let.
Photos have two vital tasks. Their first job is to help your property stand out from the crowd and grab the holidaymakers' attention quickly online. This is a huge challenge in a very crowded marketplace. Homeaway now has more than 1 million listings competing with your ad for travelers' attention. How do you stand out?
Secondly, your photos have to sell your property and convince visitors that this is the place where they will enjoy the best possible experience while on holiday. Holidaymakers can't "try before you buy", so you need your images to do all the selling for you.
A picture is worth a thousand words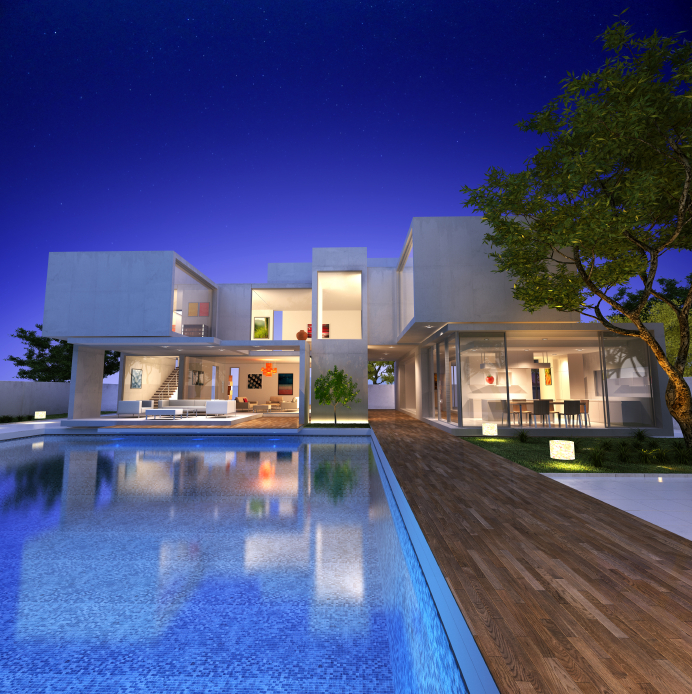 So, do you hire professional or diy?
Anyone can take photos, right? Wrong, although digital technology has made photography easier, not everyone can take a good picture, not everyone has the right equipment. Most owners have a habit of taking photos at eye level showing lots of ceiling so they point the camera down, resulting in wonky shots.
As a priority to your business, you should contract a professional photographer to take the photos. The quality of photos taken with professional photography, lighting equipment and a skilled eye will always be better than any you can take by yourself, and your rental property will be showcased in the best possible light. May experts now have drones that capture your property from a unique elevated perspective – the results can be stunning.
Think of the cost in terms of extra bookings – if having professional images allows you to secure just two or three extra bookings then the long-term benefit will more than offset the cost. The extra demand means you could also increase your rates.
How to find a professional photographer
If you have a holiday cottage in the UK then it's easier as there are several agencies and freelancers who specifically photograph holiday rentals. If your property is overseas then a simple Google search should list a few options. Also ask on expat forums for photographer recommendations – beware of self promotion.
Some tips;
Check out the photographers existing portfolio of past work, do they have verified testimonials? Do they work with real estate agencies and tourist businesses in you area?
Expect to pay upwards of £200 per day including editing.
Clarify who has ownership of the photos, you don't want your competitor using them.
Going alone – diy photography
If you really can't afford to pay for professional photos, what about offering the photographer a free stay in your let in exchange for a photo shoot? Look at Shootstay.com. If that doesn't work, then it's down to you. But before you start snapping away on your mobile phone, invest in:
A decent DSLR camera – check it has a wide angle, high definition and a good flash.
A tripod – this inexpensive accessory will ensure all your photos are steady.
A computer program such as Photoshop for editing the final pictures, or you may want to contract a freelancer on E-lance or a similar site to carry out the final post-production edits for you.
When to take your photos
Choose a sunny day. No one wants to go on holiday when it's cloudy so make sure your pictures reflect a sunny location and holiday let. Sunshine also brightens up interior pictures. Early-morning or late afternoon are best to avoid too much shade and excessive glare from the midday sun. But also, do take some shots at sunrise and sunset, especially of exteriors – if you're got a great view from your property, take a photo at first light or dusk.
In terms of seasons, spring is best – gardens are in full bloom and the sunshine isn't as harsh as the summer. If you're marketing year-round lets, it's a good idea to capture the seasons – an autumnal scene or snowy landscapes, for example – and post these on your ad at the appropriate time.
How to set the scene – staging
Before your photo shoot, stage your holiday let as follows:
Remove all clutter and personal items. Don't include people in your pictures – holidaymakers like an empty palette so they can imagine themselves in the property. And if you're taking the pictures, watch out for selfies in mirrors or reflective windows!
Straighten everything (bed linen, pictures, etc), smooth out creases in bedding and plump up cushions and pillows.
Add splashes of colour to neutral rooms (throws, cushions, fresh flowers, bowls of fruit…).
Garden/outdoor area – tidy up, remove dead heads from flowers, mow the lawn and add a few accessories (such as a jug of lemonade, a book, wine and glasses, etc).
Kitchen – tidy and clean up (make it look squeaky-clean and hygienic), hide all cleaning equipment and bins, set the table for a meal or add a bowl of fruit (oranges or a slice of watermelon look great) or homemade cake.
Living area – tidy up, make it look relaxing and inviting. If space is a bit tight, rearrange the furniture to create an impression of more room. Light your log burner to entice those winter bookings.
Bedrooms – tidy up and straighten the bed linen, make them look warm and comfortable, and maybe add a touch of luxury (fluffy towels, bathrobe etc).
Bathrooms – clean up and clear of all accessories except towels and amenities (if you include them).
Views – if there are great vistas from any of the rooms, take a photo of these to give guests an idea of what they'll see out of the window.
Lighting – turn on the lights for photos, especially in bedrooms as this creates an inviting atmosphere.
Be creative but honest with your photos. Don't mislead your guests with photoshopped images, this could lead to complaints.
Top tip: Don't go overboard with accessories that are unlikely to be in the property when your guests arrive.
Remember, people need to visualise themselves in your holiday rental. They choose holiday homes over hotels because they are unique. Photos should display the character of your home and its surroundings.
This post has some useful tips on staging a rental.
Which photos to include in the ad
The lead (or thumbnail) photo is the most important picture of all. This is the one your potential guests see first and is what (hopefully) inspires them to click through to see more information.
You've got just a few seconds to grab their attention so your lead photo should be the best shot of your property or surroundings, the one that entices the viewer to want to stay in your property.
The next photo should be one of the exterior of the property so that guests can see it's for real. You then should take them on a tour of the house via the photos and let the pictures do the talking.
Show photos of the local area – beach, countryside, local attractions and places to visit so that guests can get a good idea of what to do while they're there. Rather than use your amature ones, these can be purchased from website such as istockphoto.com or shutterstock.com
Add as many photos as you're allowed on your ad – the more the guests see the better idea they'll have of your holiday let. Ask, does this image help generate bookings? If not then leave it out.
Finally, ask fellow owners (in forums) and past guests (on social media) to take a look at your photos and give you an honest answer to the question "would you want to stay here?" Outside feedback can be your best friend when figuring out how best to promote your property. You can also use a survey tool to ask people which photo they prefer.
To summarise;
You may be tempted to take photographs of your holiday let yourself to save money but poor photos put people off. Professional photographs of your holiday rental are arguably the single most important factor in converting lookers into bookers.
You have just 20 seconds for your photos to make an impression before viewers lose interest and move onto a competing property.
Your photos have to sell your property and convince visitors that this is the place where they will enjoy the best possible experience while on holiday.
Think of the cost in terms of extra bookings – if having professional images allows you to secure just two or three extra bookings then the long-term benefit will more than offset the cost.
Be creative with your photos: make a video, print postcards that your guests can send home or refer a friend to your rental, create a virtual tour, floor plan and use photos in your social media.
A picture is worth a thousand words
If you have experience with photographing holiday homes please add your tips in the comments…