Holiday Let Cottage Terms and Conditions Template
Reading Time:
9
minutes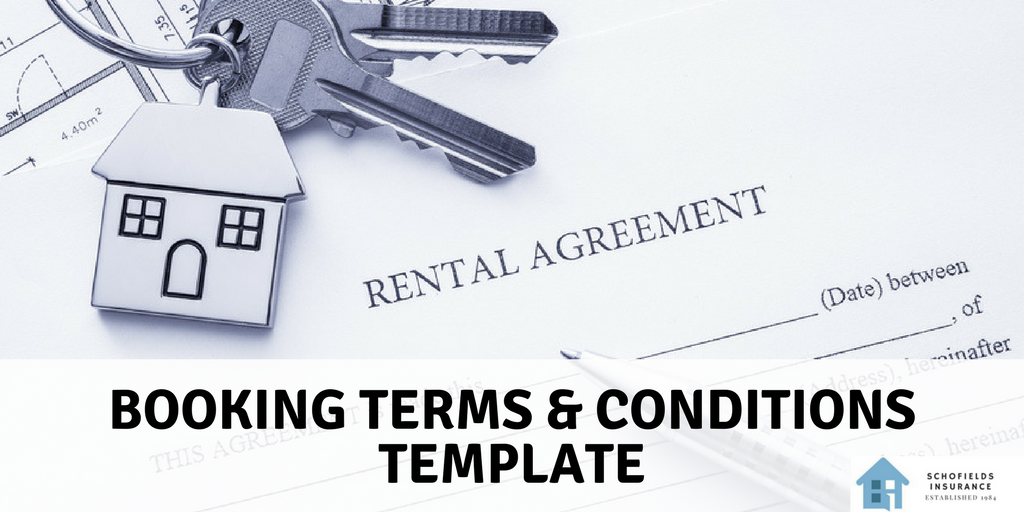 Creating a list of house rules and booking terms and conditions is not the most rewarding part of running a holiday cottage, but they are essential. They're a professional way of stating what guests can or cannot do, what is expected of them, and what the possible consequences are if the rules are disregarded.
Clarity in your rules also let guests know if you're the right accommodation for them, and more importantly – if they're the right guests for you. Rental agreements are also especially useful in the event of disputes between the owner and guest.
However, finding the balance between keeping your guests happy and safe whilst conveying your house rules can be difficult. You don't want to put travellers off with a huge list of do's and don'ts, but you still want your holiday home to be respected.
Below, you'll find a general terms and conditions template that you can use as a guide. As all holiday rentals are different, it is highly likely you will need to add in other clauses that are specific to your individual property.
Are holiday rental agreements legally binding?
Although a rental agreement typically becomes a legally binding contract once the guest has signed/agreed to the booking terms and conditions, they must be reasonable and not breach consumer law to be enforceable.
Disclaimer: Professional legal advice should be sought to verify that your rental agreement is lawful and fair before using or enforcing.
How to get guests to read rules
Let's face it, most guests will skip reading the T's & C's and house rules. So how do you get guests to read them?
Rules are essential but they should sound less like rules. Being too pedantic and strict may deter potential guests at the booking stage. Remember, you're a host, not a dictator and your guests are on holiday to relax and have a good time. Who wants to go away and be constantly on edge that they must follow strict rules to the latter.
Keep rules light-hearted and add personality. Instead of "You must clean all dishes and strip the beds before the 10 am checkout". Try "Could you please clean up your dirty dishes before you leave, it's a pain but I'd hate for them to go green, not that I'm not into recycling". Inject some humour so the rules seem less like rules.
It also helps if you explain why the rule is there. For example, explain that pets aren't allowed as you want to be able to accommodate future guests with allergies or that a family member has allergies.
It's also worth limiting the number of rules, especially with regards to cleaning. Guests want to enjoy their holiday and relax. Don't hound them to essentially spring clean your holiday cottage in the final precious hours of their holiday – is not their responsibility.
Try to avoid underlining, bolding words and putting NO in front of everything. The occasional word is fine, but too many can come across as if you're shouting.  Make it easy for guests to read them and get the information they need. A bulleted list will get your point across.
To encourage your guests to read them, present them at the right time. Presenting them at the booking stage and attaching them to a booking confirmation gives guests the opportunity read them, understand them and to cancel should they decide that your rental isn't a good fit (e.g. no pets or parties). You'll also want to have a physical or digital copy easily available in your holiday rental, so guests are reminded what's allowed during their stay.
Holiday rental house rules to include
Within the booking terms and conditions, you must clarify the house rules and make the consequences and cost of flouting them clear.
Ensure you clarify what would happen in the event of cancellation, property damage and the cost if extra deep cleaning is required. You will also want to confirm the guest's responsibilities concerning payment, check-in/check-out, maximum occupancy, property dos and don'ts, reporting maintenance issues, complaining and your right to access to the property during a guests stay.
To encourage guests to follow the rules, some holiday let owners charge a refundable security deposit. If you do, include clauses in your booking terms that clarify under what circumstances it will be deducted from (e.g. extra cleaning costs or damage).
Booking terms and conditions template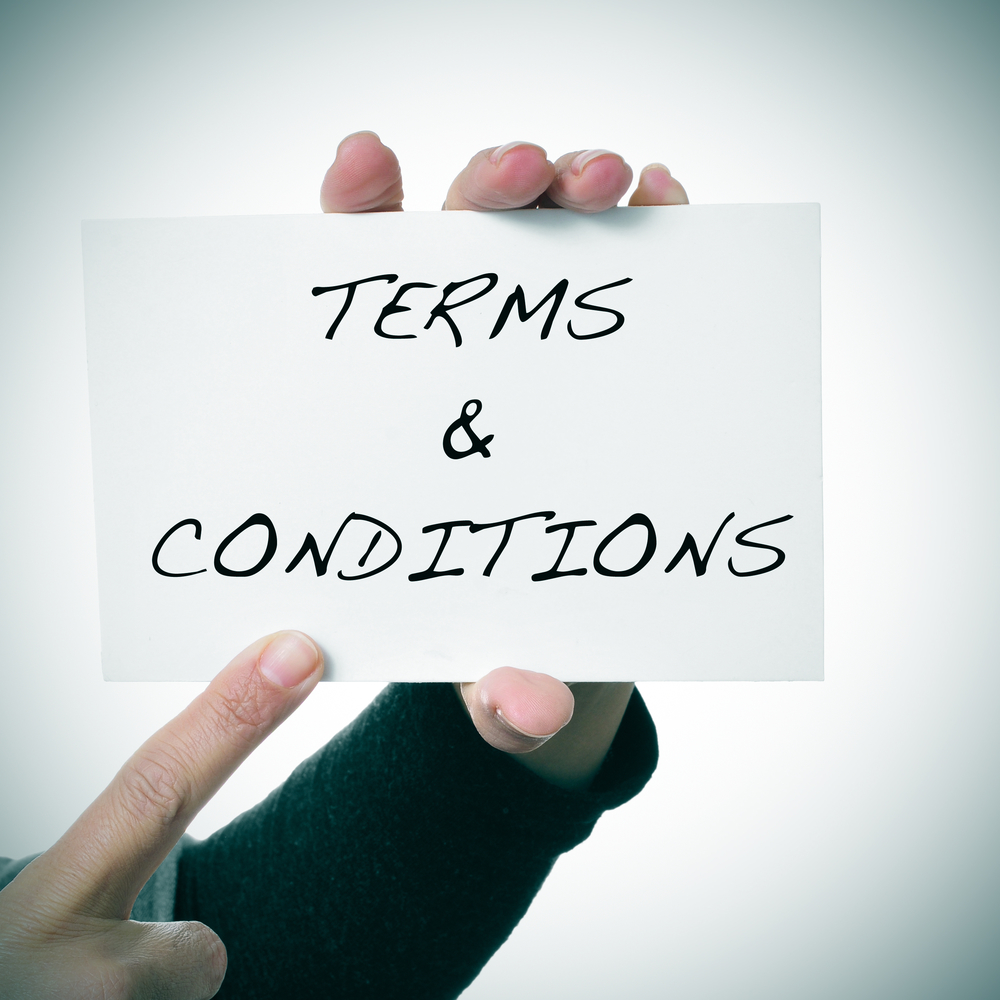 Please ensure you read and fully understand these booking terms and conditions. If anything is unclear, please contact us so we can explain in further detail to avoid any misunderstandings.
Bookings are subject to the following terms and conditions.
A contract between you and the owner will come into existence when payment is received and a booking confirmation is issued showing the confirmed holiday dates. The contract binds you & all the members of your party. It is your responsibility to ensure that all members of your party accept the terms of the contract set out in these terms & conditions of booking. Failure to disclose all relevant information or comply with these terms may lead to termination of the contract & loss of the booking.
A non-refundable 25% deposit of the holiday cost is payable at the time of booking. Bookings made less than six weeks before your arrival date must be paid in full, plus the £X refundable damage deposit (if requested).
The balance must be paid no later than six weeks before the commencement of your holiday. If the balance is not received by the due date, then your holiday will be treated as a cancellation and the client will remain liable to pay the balance of the rent.
All cancellations must be notified in writing. If you cancel your holiday more than 6 weeks before it is due to start, then your deposit will be forfeit. If you cancel less than 6 weeks before the holiday, then the full balance remains due and is not refundable.
We strongly advise that you take out comprehensive travel insurance to cover cancellations. If you choose not to, then you accept responsibility for any loss that you may incur due to your cancellation.
Your booking will not be cancelled by the owner except in exceptional circumstances beyond our control. Notification will be given of the cancellation as soon as possible and we will promptly refund all payments made for your holiday. Our liability for cancellation will be limited to payments made to us.
No parties or events – the maximum number of persons using the accommodation at any time must not exceed (X persons)and only those listed on the booking form can occupy the property. We reserve the right to terminate the booking without notice and without refund in case of a breach of this condition.
(Note: If you allow guests to have visitors during their stay, clarify the maximum number of occupants, that they must be approved in advance, and are subject to an additional charge of £X per person per night if staying overnight).
Bookings cannot be accepted from persons under eighteen years of age.
The owner reserves the right to refuse a booking without giving any reason.
We or our representatives reserve the right to enter the property at any time to undertake essential maintenance or for inspection purposes.
Tenancies normally commence at X unless otherwise agreed and guests are required to vacate the rental by X on the day of departure. This allows the accommodation to be thoroughly cleaned and prepared for incoming guests.
Pets (if not allowed) vaping or smoking anywhere inside the premises will result in immediate termination of occupancy and forfeiture of all payments. This must be strictly adhered to and any damage or extra cleaning caused by pets or smoking will be at the expense of you.
Pets (If you accept pets then you should include your 'pet rules' here e.g.)
-Only 2 pets are allowed at one time
-Please don't let pets onto the furniture, especially sofas and beds
-Guests are responsible for cleaning up after their pets
Damage deposit (if taken) – In making a booking you accept responsibility for any theft, breakage or damage caused by you, pets or any member of your party and agree to indemnify us in full for any loss that we may incur as a result. A security deposit of £X is required and will be returned within X days of the end of your holiday, less the cost of damage/breakages.
Damages and breakages – please treat the facilities & accommodation with due care so that other guests may continue to enjoy them. If you notice something is missing or damaged in your accommodation, please let us know immediately so that we can take the appropriate action. If there has been any damage or breakages during your stay, we would be grateful if you could report them promptly, especially before check-out. The accommodation will be inspected at the end of the holiday & you may be charged for any loss or damage.
Please do not move any furniture from one room to another.
Please remove shoes before entering the house.
Please lock the doors and close the windows when you leave the property unoccupied.
Please make sure you switch off lights, heating, air conditioning or any electrical appliances when you go out – we're an eco-friendly holiday home.
Please don't take any bath towels with you to the beach. Use the beach towels (if provided).
The owner reserves the right to make a charge to cover additional cleaning costs if the client leaves the property in an unacceptable condition.
Please note that if any keys issued are not returned at the end of your stay, then the cost of replacement will be charged to you.
The client may in no circumstance re-let or sublet the property, even free of charge.
The owner shall not be liable for any temporary defect or malfunction of any equipment, machinery or appliance in the building, grounds or hot tub/pool.
No compensation will be given for any temporary outage of electricity, gas, water, internet connection or television service.
The owners are not responsible for the loss of any personal belongings or valuables of the guest.
All inventory must remain in the property and not be taken to another property.
Swimming pool/hot tub
-The swimming pool/hot tub is open from Xam to Xpm daily. Please respect these timings out of respect for our neighbours.
-Please avoid using glass or sharp objects near the pool/hot tub.
-Guests must shower before entering the water to rinse off creams and makeup.
Guests are responsible for the safety and security of their children at all times. Never leave children without adult supervision.
Please park your vehicles in the designated parking space, ensuring cars do not block access to other properties. Parking is limited to 2 vehicles.
Please respect the community and try to keep noise levels to a minimum, especially between 11 pm and 8 am.
We reserve the right to terminate a holiday without compensation where the unreasonable behaviour of the persons named on the booking (or their guests) may impair the enjoyment, comfort or health of others.
Barbecue – please use the designated barbecue utensils and clean the barbecue after use.
Candles are not allowed inside the house.
Check-out – (remind guests of the check-out time and their responsibilities e.g. empty bins, strip beds, clean dirty dishes).
Any problem or complaint which the client may have concerning their holiday must be immediately reported directly to us/our representatives and we will endeavour to put matters right. Any complaints not reported to us/the property manager at the time and only reported after the client has returned from holiday will not be considered by the proprietor.
We reserve the right to make reasonable amendments or additions to these terms and conditions without notice.
This property is privately owned and is our home. We expect all guests to enjoy the facilities and treat the property with the same respect that they would with their own house.
Other helpful information such as emergency contact details, bin collection days etc. should be included in your guest information.
Also, have a read through holiday cottage letting agency booking terms and conditions for ideas.
Enforcing your terms and conditions
It's important to ensure that your terms and conditions in your customer contracts are fair and that you act within consumer protection law when enforcing them.
Be upfront and clear with customers about any charges and fees, especially in the event of a cancellation or deducting from the security deposit. Any amount should correlate to your loss.
The Competition and Markets Authority (CMA) has urged holiday letting businesses to make sure they are using fair terms and conditions in their customer contracts. Read more about The 'Small Print, Big Difference' campaign.
Also, ensure you are within your rights to evict guests – here's what could happen if you're not. Holiday let landlord is ordered to pay £2,000 damages after forcing family out of their remote cottage.
To summarise…
When it comes letting out your holiday cottage you must have clear and concise terms and conditions in place. A rental agreement will establish trust and protect both you and your guest in case of discrepancy or dispute.
To be fair, bad guests are few and far between. However, that doesn't mean you shouldn't be prepared should you encounter the occasional 'rotten apple'.
Just remember to be tactical when it comes to handing over the rulebook. Don't lose sight of the fact that guests are just that; guests and they want a nice, relaxing getaway. The last thing you want is to put them off with your list of demands.
Have an action plan should your rules be breached. However, address every incident on a case-by-case basis. A broken glass from an otherwise ideal guest warrants a different response to a damaged table from a guest who has been a problem from the start.
Keep rules personal, cover all bases and make your guests feel comfortable. This way guests will be more inclined to read and remember them.
Finally, revisit your rules from time to time and make adjustments based on your experiences as a holiday rental owner.