Holiday Home Booking Terms & House Rules
Reading Time:
7
minutes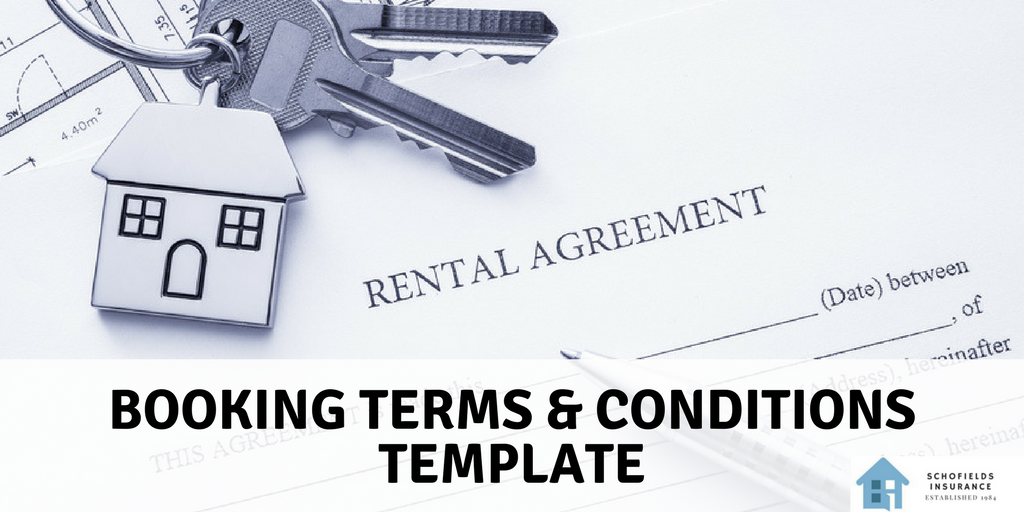 Owning a holiday home isn't an easy feat, not only do you have to invest your time and money to run the property, but you also have to build and maintain relationships with guests.
Naturally, you want your guests to be happy staying at your property but you also want to know everything will be left undamaged and clean.
Finding the balance between keeping your guests happy and safe whilst conveying your house rules can be difficult. You don't want to put travellers off with a huge list of do's and don'ts but you still want your holiday home to be respected.
Below, you'll find a general terms and conditions template that you can use as a guide. As all rentals are different, it is highly likely you will need to add in other clauses that are specific to your individual property.
Your booking conditions and rules outline the expectations for both parties and will protect both you and your guest in case of discrepancy or dispute.
How To Get Guests To Read Rules
Let's face it, most guests' will skip reading the T's & C's. So how do you get guests to read them?
Rules are essential but they have to sound less like rules for guests to follow them. Being too pedantic and strict may deter potential guests at the booking stage. Remember, you're a host, not a dictator and your guests are on holiday. Who wants to go away and be constantly on edge that they have to follow strict rules to the latter?
Keep rules light-hearted and add personality. Instead of "You must clean all dishes, strip the beds and hoover before the 10 am checkout". Try "Could you please clean up your dirty dishes, it's a pain but I'd hate for them to go green, not that I'm not into recycling…" or "Please ensure the windows are closed when you go out as the local magpie has a habit of helping himself to shiny objects that are on display" Inject some humour so the rules seem less like rules.
It also helps if you explain why the rule is there. For example, explain that dogs aren't allowed due to family members and guests with allergies.
It's worth limiting the number of rules also, especially with regards to cleaning. Guests want to enjoy their holiday and relax. Don't hound them to essentially spring clean your holiday home in the final, precious hours of their holiday – is not their responsibility
Try to avoid underlining or having words in bold. The occasional word is fine but too many can come across as if you're shouting at them.  An easy to read bulleted list will get your point across.
The major challenge when it comes to rules is getting your guests to read and follow them. In order for these conditions to be enforceable, ensure the guest has a copy to read and agree to at the booking stage. Also, attach a PDF version with the booking confirmation and include the house rules within the welcome book. This way your guests have both an electronic and a physical copy to refer to during their stay.
To encourage guests to follow the rules, charge a security deposit and include clauses in your booking terms that clarify when it will be deducted from (e.g. extra cleaning costs or damage).    
Rules To Include
Within the booking terms and conditions you must clarify the house rules and make the consequences, and cost, of breaking them clear.
Ensure you clarify what would happen in the event of cancellation, property damage and the cost if extra deep-cleaning is required.
You will also want to confirm the guests responsibility with respect to payment, check-in/check-out, maximum occupancy, property dos and don'ts, reporting maintenance issues, complaining and your right to access to the property during a guest's stay.
These address the main issues, read on for more ideas to include….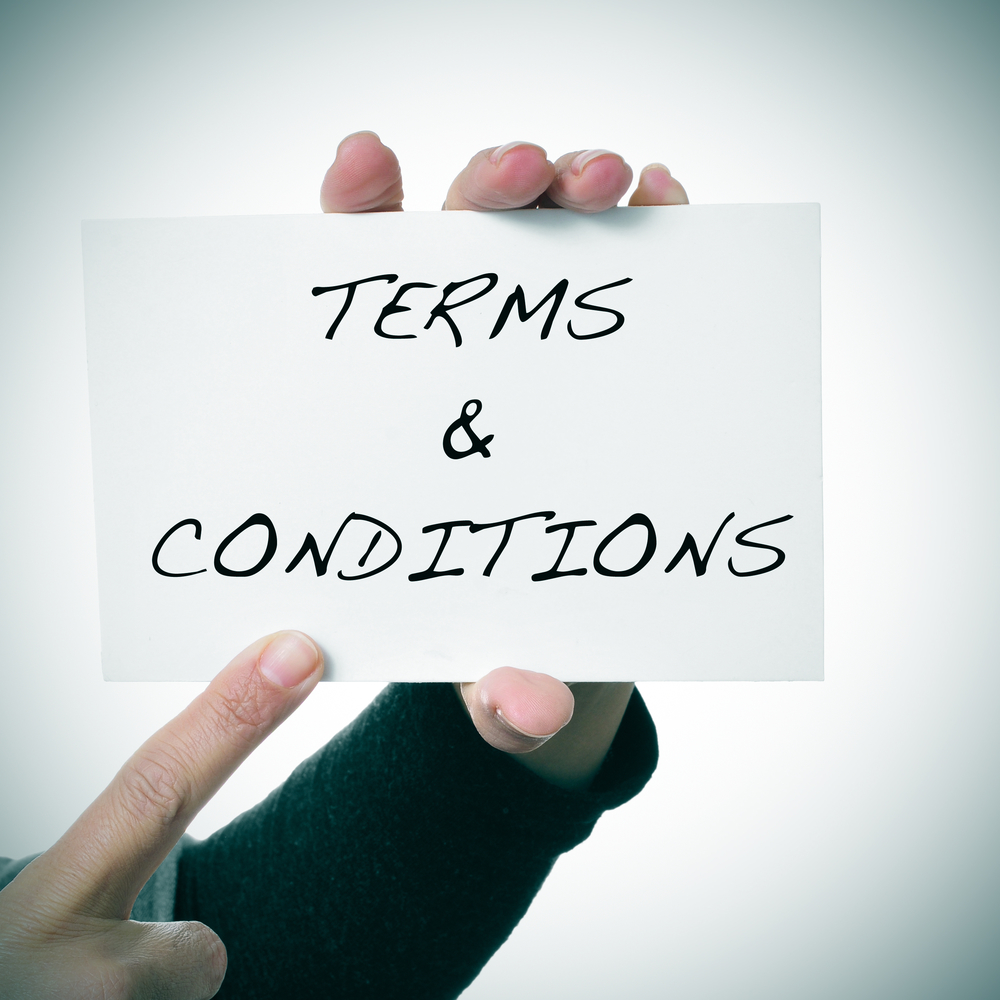 Sample Booking Terms And Conditions
This is just a guide. To ensure your booking terms and conditions are legal and fair, you should get them checked by a solicitor before using.
Bookings are subject to the following terms and conditions as agreed to at the time of booking.
A contract between you and the owners will come into existence when we receive payment and accept your booking by issuing a confirmation of booking for the holiday dates shown in the rental agreement. The contract binds you & all the members of your party. It is your responsibility to ensure that all members of your party accept the terms of the contract set out in these terms & conditions of booking. Failure to disclose all relevant information or comply with these terms may lead to termination of the contract & loss of the booking.
A non-refundable deposit of 25% of the holiday price is payable at the time of booking. Bookings made less than six weeks before your arrival date must be accompanied by the full amount of the holiday charge and the

£X

refundable damage deposit (if requested).
The balance must be paid so as to arrive no later than six weeks before the commencement of your holiday. If the balance is not received by the due date then your holiday will be treated as a cancellation and the client will remain liable to pay the balance of the rent.
All cancellations must be immediately notified by telephone and then in writing. If you cancel your holiday more than 6 weeks before it is due to start then your deposit will be forfeit. If you cancel less than 6 weeks prior to the holiday then the full balance remains due and is not refundable.

We strongly advise that you take out comprehensive travel insurance. If you choose not to then you accept responsibility for any loss that you may incur due to your cancellation.

Your booking will not be cancelled by the owner except in exceptional circumstances beyond our control. Notification will be given of the cancellation as soon as possible and we will promptly refund all payments made for your holiday. Our liability for cancellation will be limited to payments made to us.
The number of persons using the accommodation at any time must not exceed

X

and only those people listed on the booking form can occupy the apartment. We reserve the right to terminate the booking without notice and without refund in case of a breach of this condition. (This clause is useful if you are made aware of a party/large gathering).

Bookings cannot be accepted from persons under eighteen years of age.
We (the owner) reserve the right to refuse a booking without giving any reason.
We or our representative reserve the right to enter the apartment at any time to undertake essential maintenance or for inspection purposes.
Tenancies normally commence at

X

unless otherwise agreed and guests are required to vacate the apartment by

X

on the day of departure. This allows the accommodation to be thoroughly cleaned and prepared for incoming guests.

(Include what you'd like guests to do on departure i.e. empty bins, strip beds, clean dirty dishes etc).
Pets or smoking anywhere on the premises will result in immediate termination of occupancy and forfeiture of all payments. This must be strictly adhered to and any damage or extra cleaning caused by pets or smoking will be at the expense of you. (Note, if you accept pets then you should include your 'pet rules' here).
Damage deposit – In making a booking you accept responsibility for any theft, breakage or damage caused by you or any member of your party and agree to indemnify us in full for any loss that we may incur as a result.





The security deposit will be returned within

X

days of the end of your holiday less the cost of damage/breakages.
Damage to property – Please treat the facilities & accommodation with due care so that other guests may continue to enjoy them. In the event that you notice damage in your accommodation please let us know immediately so that we can take the appropriate action. 

If there have been any breakages during your stay, we would be grateful if you could replace them or advise us before you leave. The accommodation will be inspected at the end of the holiday & you may be charged for any loss or damage found.
Remind your guests to lock the doors and close the windows when they leave your property unoccupied.
The owner reserves the right to make a charge to cover additional cleaning costs if the client leaves the property in an unacceptable condition.

Please note that in the event that any keys issued are not returned at the end of your stay, then the cost of replacement will be charged to you.
The client may in no circumstance re-let or sublet the property, even free of charge.
The internet connection is available (at no extra cost) subject to technical availability.
The owner shall not be liable for any temporary defect or malfunction of any equipment, machinery or appliance in the building, grounds or pool.
All inventory must remain in the property it was in at arrival and not be taken to another property.

Swimming pool/hot tub disclaimer – Include a clause that guests must abide by all of the swimming pool/hot tub safety rules and include a bullet list of the rules here.
Children under 18 must be supervised by their parents/guardians at all times.
We reserve the right to terminate a holiday without compensation where the unreasonable behaviour of the persons named on the booking (or their guests) may impair the enjoyment, comfort or health of others.
Any problem or complaint which the client may have concerning their holiday must be immediately reported directly to us/our representatives and we will endeavour to put matters right. Any complaints not reported to us/the property manager at the time and only reported after the client has returned from holiday will not be considered by the proprietor.
We reserve the right to make reasonable amendments or additions to these terms and conditions without notice.
This property is privately owned and is our home. We expect all guests to enjoy the facilities and treat the property with the same respect that they would with their own house.
Other helpful information such as emergency contact details, bin collection days etc. should be included in your guest information.
Also, have a read through holiday cottage letting agency booking terms and conditions for ideas.
Ultimately…
When it comes letting out your holiday home it's imperative that you have clear and concise terms and conditions in place. Ones that protect both you and your guest in case of discrepancy or dispute.
To be fair, bad guests are few and far between, however, that doesn't mean you shouldn't be prepared should any guests try to take advantage of you.
Just remember to be tactical when it comes to handing over the rulebook. Don't lose sight of the fact that guests are just that: guest, and they want a nice, relaxing getaway. The last thing you want is to scare them away with your list of demands.
Keep rules personal, cover all bases and make your guests feel comfortable. This way guests will be more inclined to read and remember them.