Turning down a booking – Thanks but no thanks
Reading Time:
4
minutes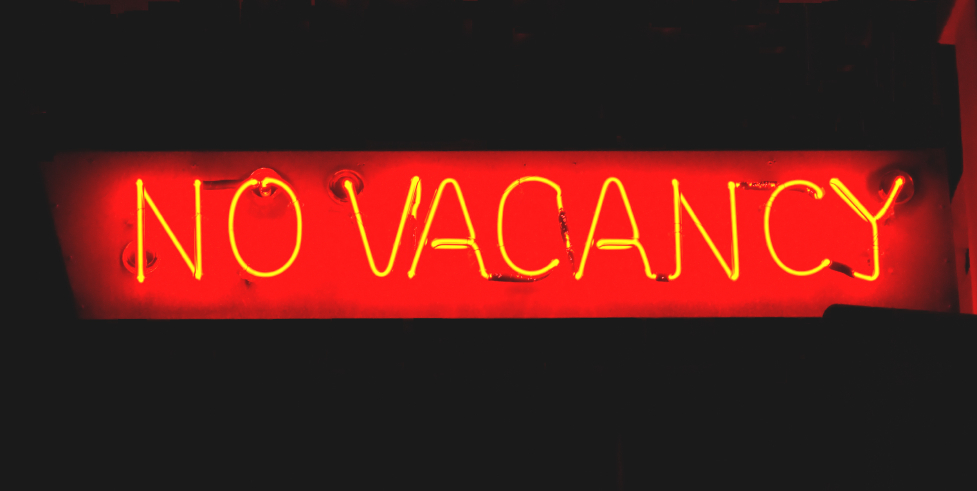 Out of eagerness to fill the availability calendar, holiday rental owners often take on any booking. After all, maximum occupancy is the aim, right? Wrong. Not all bookings are good for your holiday rental business, especially if:
The booking negatively impacts your ability to delight other guests
You and your employees are distracted from doing your jobs
It drives your 'good' customers away.
Avoiding 'difficult guests' means fewer headaches for you, your staff, and a better service for the guests you do want.
Nobody likes to be told 'no', so how do you tell certain guests that they are just not a good fit for your rental?
The insurance card
In certain circumstances insurance can be used to help deter certain bookings. However, insurance isn't a catch-all and some of these 'excuses' may not be technically true for all insurers – so check with yours.
The gathering/cram them in
Lets face it, if guests are planning on holding a 'gathering' (a post wedding get together or birthday celebration) at your rental when it only sleeps 6, it's because they are cheap and don't want to pay to hire a suitable venue. Is this the type of guest you want?
Most owners have also experienced enquiries where travellers ignore the maximum occupancy stated. Usually the enquiry includes:
"Does the property have a sofa bed as our friends are staying close by and may stay over?"
"I know your property only sleeps four, but can you sleep 7? We haven't included (our 3 children) as they can sleep on a put up bed, right?"
These types of guests can easily lead to extra work and lost revenue due to:
Unnecessary damage and extra wear and tear
Disrupting subsequent guests due to repairs, breakages and extra cleaning
Upset neighbours due to the noise
How to decline the booking:
Explain that your insurance only covers you for the maximum number of people your property sleeps, as per your booking terms. You could also explain that your insurer has concerns about damage by non-resident guests and associated liability risks. Maybe suggest the local hotel or village hall for their 'get together'.
The pool party
Swimming pools are one of the top features travellers want from a summer rental. However, they can be both hazardous and expensive to repair if misused. A torn lining/pool cover, glass in the pool, a broken pump, noise complaints due to the pool being used at night – all cause problems.
How to avoid:
Outline your pool rules in your bookings terms. Again, you could explain that your insurer has concerns about liability risks and non-resident guests using the pool, doesn't allow drinking by the pool or using the pool at night – therefore forbidding all three. This should stop any plans for pool parties.
You may need to enforce these rules during a booking, or display a sign nearby.
Lets with pets



There is a huge market for pet friendly rentals. However, there are those owners who don't accept pets due to allergies or extra wear and tear. "Accidents" on rugs/ bedding, claw/gnawing marks on furniture and an unpleasant whiff can all be expensive to resolve. It's estimated to be seven times cheaper to take your dog with you on holiday than to put it in kennels – there is always the chance that guests may bring their uninvited fury friend along.
How to decline the booking: Some insurers don't cover damage by pets, so you could use this shortfall in cover to decline travellers looking to bring their pets. Again, clarify the financial penalty for extra pet cleaning in your booking contract and don't be afraid to pursue any offenders for costs incurred.
Smokers
One of the reasons a non-smoker books your rental is because it's non-smoking. If a previous guest has broken your non-smoking rule, you may have to refund incoming guests due to the lingering after effects of smoke and do a thorough clean.
How to avoid: In your booking terms and online adverts, highlight that smoking at the property is strictly prohibited. Clarify the financial penalty for extra cleaning due to smoking in your booking contract and don't be afraid to pursue any offenders for costs incurred.
An open house
Your home from home is likely to have various personal items that you use when you stay – mountain bikes, canoes or a boat. Guests may ask to use these whilst staying at your holiday home. However, if the guest has an accident due to poorly maintained equipment, then you could be liable. In most situations it's better to recommend a local supplier who rents such items.
How to avoid: Inform guests that you are unable to let them use such items due to personal liability issues. Always check the terms of your own insurance to see if you are covered before you provide such equipment.
To summarise
You're in the holiday letting business to ensure guests have the perfect holiday and make money, not waste your time and energy dealing with problem guests. Don't be afraid to refuse a booking if your experience proves it's likely to have a negative impact on your business. You may very well get another booking from someone who will be the ideal guest.