How to Furnish a Holiday Let and Make Your Property Stand Out
Reading Time:
19
minutes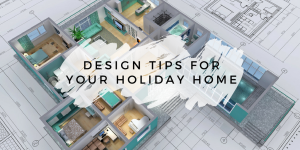 How your holiday home looks and is designed is undoubtedly always one of the key factors to influence any holidaymaker's decision to book your property (or not).
However, getting the right look for the right target audience isn't easy – how do you design a holiday home that absolutely everyone will like?
The simple answer is that you can't.
But that's ok because you are not trying to attract everyone. You're likely to have specific niches or market your accommodation is already aimed towards, and that should be the focal point when you're thinking about how you style and decorate your holiday cottage.
Regardless of your target market, there are some style fundamentals to be aware of from the start. Old-fashioned, thrown-together designs can look hideous and off-putting, whilst overly-coordinated colours and patterns can look OTT, and dull colours dreary.
And nobody wants 'average'. The truth is — and whether they know it or not — holidaymakers will always want an 'equivalent' or 'better than' standard of what they are already used to at home when they book a holiday home.
Ideally, you'll want a property that is kitted out so it grabs attention, but also looks like it will be a relaxing 'retreat' that people can enjoy. You want it to be positively oozing with potential when it comes to your prospects visualising it as a place for memories, good times, and 'Instagrammable' photos…
Another thing you can do is to try to theme your home around the characteristics of your property. For example, a seaside property may incorporate lots of shades of blue and include nautical type references to help emphasise the location and surrounding landscapes.
Ultimately, think about how your photos will look on both your website, social media and any listing sites/OTAs you use. How will your staged photos help market your holiday home and draw the eye of a holidaymaker? For that is the result you're looking for — encouraging more bookings.
How your holiday cottage looks and feels will ultimately help set you apart from the competition. The best part though? You don't necessarily have to blow the budget to style your property.
To help inspire you, we've compiled a list of styling and interior design tips that will help you turn your holiday let into an attractive dwelling for holidaymakers.
How to create an inviting interior
First impressions count. Although this applies to the entirety of your holiday home, some rooms warrant a little more investment than others — bedrooms, bathroom/s, kitchen and living room.
These are the rooms that will be used the most during your guests' stays, so you'll want to take the approach of a clean, stylish look that will stand the test of time and not 'date' quickly.
Bedrooms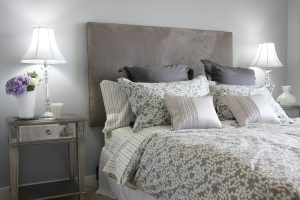 Spending time designing your holiday cottage's bedrooms is well worth the investment, as guests will be expecting bedrooms that are comfortable, inviting, and cosy.
Consider whether the flooring should be carpet (over tiled or wooden floors), as bedrooms can feel cold first thing in the morning. However, if you opt for tiled or wooden floors, you can add some thick rugs to make the room feel cosier for guests or install underfloor heating.
As for furnishings, think about the essential items guests will be expecting. First and foremost though, don't underestimate the happiness of a good night's sleep.
To ensure your guests sleep well during their stay at your holiday cottage, be sure to invest in:
High-quality mattresses, duvets and pillows
Beds that are on the larger side (so preferably king-sized for double rooms)
Plain cotton sheets
High quality, comfortable bedding
Blackout blinds, or thick floor-length curtains, that are fully lined
Scatter cushions and a throw for the ends of beds for that 'homely' feel
Make sure guests have everything they need by ensuring they have access to:
A bedside table (on either side of the bed) with accompanying lamps (these can be hanging lamps if you prefer)
At least two pillows each
And an extra warm blanket, for colder nights
Plenty of power sockets (look into outlets with USB ports too, so guests can charge devices like phones, shavers, and tablets more easily)
A wardrobe (you can save a bit of living space by choosing one with sliding doors)
Chests of drawers
Mirror and/or dressing table with mirror
A hairdryer & straighteners
These are the bare essentials, but there's so much more you could add to this room by way of making the ambience more romantic, for example. Incorporate red dashes of colour in textiles, artwork, and furniture. Led candles, flowers, and the option for softer/dimmed lighting can be nice touches too.
Make sure your room has a focal point.  For example, hanging artwork over the bed can add character to a room. Look to hang either a large piece or three individual smaller pieces — rather than two medium-size artworks, which can often look odd to the eye.
Even adding a feature wall to an otherwise basic bedroom with some eye-catching wallpaper behind the bed can add a touch of luxury to the look and feel of the room (it's something that many boutique hotels do in their guest bedrooms).
Lastly, you've got a better chance of giving your bedrooms 'the wow factor' if you avoid using all-white or neutral colour schemes. Be brave, and create a bolder-looking (but tasteful) interior.
Children's rooms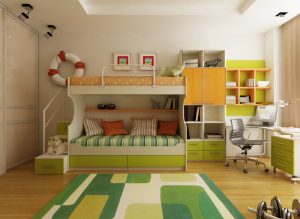 Families can often prefer holiday homes over hotels as they provide more space and amenities to make parents' lives easier during a stay with the kids.
To attract lots of family-sized bookings, you're going to need bedrooms that are truly suitable for children.
Bunk beds are a desirable item, as they save on precious floor space, but they can also take over and dominate a room if you're not careful.
Combat this by installing built-in bunk beds, so that they're less prominent and space can be maximised.
Bathrooms
You don't have to spend a lot of money on making a bathroom look good. Colour-wise, there are lots of options. You could choose a white finish which looks fresh and elegant or go darker for a more dramatic feel.
Bear in mind though, that the colour scheme should fit the tastes of your typical guest.
Here are some essentials for your bathroom/s:
A power shower is a must (baths are a nice feature, but they're not everyone's cup of tea).
Always install blinds instead of curtains or drapes, as the latter can attract mould.
Adequate lighting is essential.
Provide storage for toiletries, a nice touch is to have baskets, they look good and are cheap.
Ensure there are suitably-place power outlets for shaving/toothbrushes.
Ideally, each bedroom should have access to a private bathroom. 
Living room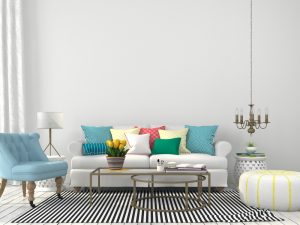 In the living room, comfort is one of the biggest priorities to get right, as well as its look and feel. It's the place holidaymakers will want to spend a lot of time resting and relaxing in, so you'll want to make sure the room is welcoming and gives off that 'comfy' vibe.
Invest in a sofa that's long and comfortable, so that guests can sink into it or lie on it after a hard day's exploring. Don't cut corners and choose a much cheaper sofa with removable, washable covers for easy maintenance.
If you have the room, you could also consider introducing some brightly coloured armchairs to give the room more character and seating options.
Try to position any living room seating in a 'U' shape or a circle so guests can converse with each other easily. And for more comfort, and to bring the décor scheme together, add some carefully chosen scatter cushions.
Furniture-wise, items made from oak are easier to match with wall and floor colour schemes. Weigh up how much you would want to spend, as even overly expensive items are likely to get damaged, scratched or marked through regular 'wear and tear' use by guests. Many cheaper options are equally as nice and robust as expensive ones.
Storage is also important so that you can minimise clutter in the room. Furniture like coffee tables, cabinets, TV stands, etc. can all offer a certain amount of storage for stowing away books, games, consoles and remote controls.
Finally, include some table lamps in the room, as these can help create more ambience in the evenings. 
Kitchen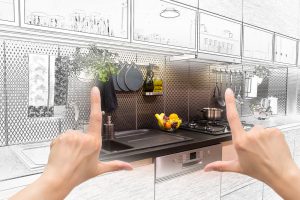 The kitchen is known as the 'heart of the home', so its design is going to be very important to get right. Not only in the aesthetic sense, but in terms of its functionality for guests.
Kitchens can be expensive to renovate — but if you're savvy in the way you approach it, you could save a fortune.
Depending on the condition of your current kitchen, it might be possible to avoid ripping everything out and installing a brand new set of units by simply revamping them with new doors and handles, or a re-spray.
Guests are bound to spend a lot of time in your kitchen during their stay, so, ensure it's a welcoming area where they can gather. There are many ways you can add a touch of style and comfort to your kitchen:
Minimise clutter by using attractive wicker baskets and trays to store kitchen essentials (for example, tea towels, utensils, spice jars, etc.).
Invest in decent cooking pots and pans that can withstand regular use.
Save on storage by having cabinets or kitchen towers that reach further up to the ceiling.
Consider hanging wall fittings or some solid shelving to maximise storage space.
For smaller spaces, use white or lighter-coloured cabinets. Also, light splashbacks and light wood will make the room feel bigger.
If you have the room, add an island or seating area that guests can relax around.
If your budget is tight, prioritise replacing any old worktops and taps, as this can instantly refresh and uplift your kitchen space.
Consider adding something quirky like a blackboard – here, you could write recipes or a welcome message for guests.
Dining room
Dining rooms should be cosy enough to keep guests sitting at the table long after the meal has ended. To do this:
Make this space feel as 'open' as possible, with enough overhead lighting and an option for soft background lighting too.
Provide a dining table with enough comfortable chairs.
Install a fitted bench for small areas to maximise seating space.
Add a vase or two of flowers.
Hallway and landing
Hallways and landings can feel empty and unwelcoming, but that doesn't mean they can't be stylish. Brighten them up by:
Placing a table and chair, or a bench with pillows, to fill the area.
Add mirrors and some art to draw the eye.
Use neutral colour schemes to keep things timeless.
Think about your hallway area being the first thing your guests see when they arrive at your property – what can you include to make them feel welcome? And how can you make the entryway reflect the style and quality they should expect from the rest of your cottage?
The exterior is just as important as the interior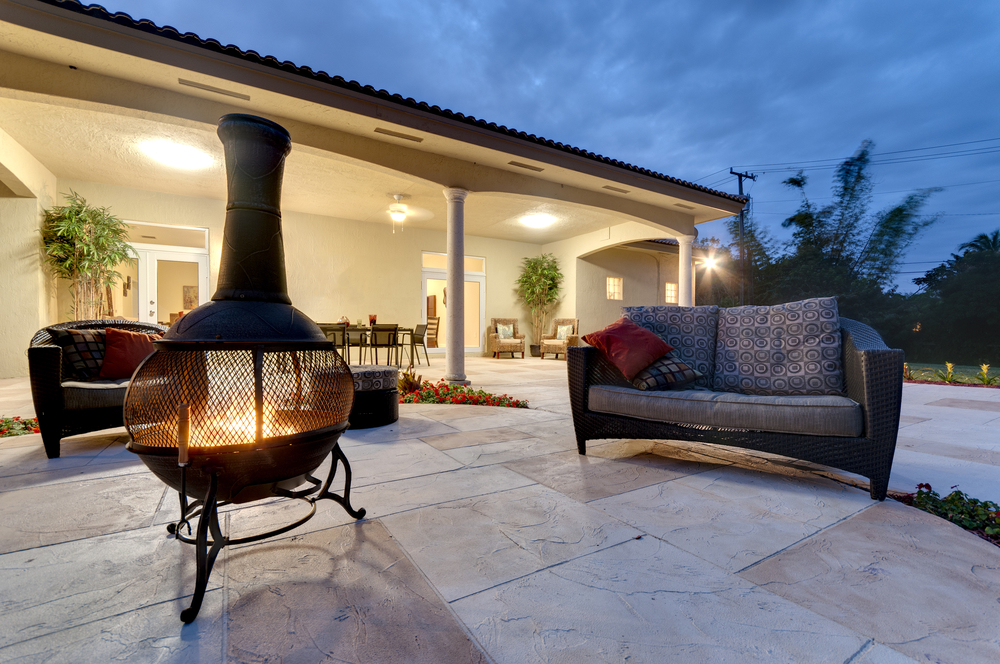 Outside areas like your garden can be a welcoming oasis that holidaymakers enjoy retreating to on a summer's day or night.
It's easily argued that during the summer months the exterior is equally important as the interior. And no matter the size, you'll need something that sets you apart from the competition.
There are three types of outside space you may need to consider (depending on what your property includes) when decorating your exterior areas.
Garden
Garden design can be dictated largely by the size of garden you have to play with, but however big your plot is, you can still think creatively. Think about:
Planting vibrant, low maintenance flowers that burst with colour.
Plant a vegetable or herb patch that guests can help themselves to (this is more viable for holiday home owners who live nearby).
Add a (safe) water feature.
Additional seating (if you have the room) or perhaps add a hammock where guests can have some quiet time with a book, or even a quick nap.
A hot tub is one of the most in-demand features guests look for when booking these days. Provided you have the room and are willing to maintain it regularly, installing a hot tub could be a savvy investment.
Patio area
A patio can be a great space for being social, and one which guests can fully relax in, so think about adding:
If you have the room, use tiers to make the patio feel bigger.
Outdoor furniture. This is a must if you have the room. Even just a dining table and chairs can add value to your guests spending some time in your back garden. Think about adding a parasol stand too, for days when the weather is warm but a little less dry.
Some outdoor lighting can look nice at night, for example, fairy lights (these should be suitable for leaving and operating outdoors)
A heater, a log burner, or a fire pit: guests can sit around each of these and feel cosy and comfortable outdoors at night.
A BBQ — or a BBQ station, so guests don't have to balance food, plates, sauces, etc
The front of your property
The front of your holiday cottage will be the first thing your guests will see upon their arrival, and so you'll want to make a brilliant impression.
Use flowers or plants to frame the doorway for a pleasant and pretty welcome.
Have a well-maintained path to the door and parking areas. Guests don't want to traipse through an uneven and muddy surface to be their first experience with you.
Add an outside light to add a welcoming feel for night-time arrivals (plus, it's useful to find the key safe.)
If your front door is looking a little tired, give it a fresh coat of paint to spruce it up.
Consider adding a pretty sign which shows your cottage's name.
Interior design secrets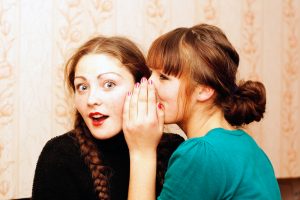 So, you've cracked the design of your holiday cottage's key rooms — now it's time to think about the little things that can really 'lift' a room, give it a personality, and make it feel as welcoming as possible.
Here are a few things to consider when you're thinking of decorating or restyling your holiday cottage:
Add a focal point to each room
A focal point assigns a 'purpose' to a room and draws the eye in. Examples of a focal point could be a fireplace, a piece of artwork, a mirror, or a piece of statement furniture. Whatever you choose, try to ensure that each room has one. Larger rooms can get away with having more than one focal point too.
Colour schemes
Every room should be based around a main colour scheme, with perhaps one or two bold, complimentary colours that inject further colour into a room.
Bold, contrasting colours can make a big impact but make sure to use these sparingly so that the decor of your room doesn't feel too overwhelming or overpowering for guests.
Use items like pillows, cushions, throws, flowers, and artwork to make the colour scheme in a room work. Alternatively, you can consider adding colour by introducing a feature wall — this approach works particularly well in a master bedroom.
Colour schemes: The 10-30-60 rule
Once you've decided which colours you'd like to decorate your rooms in, you'll need to double-check that they work well together.
Following the '10-30-60 rule' means picking a dominant colour first – one that will take up 60% of the room. Experts recommend that this is a relatively neutral shade.
Your secondary colour will make up 30% and should consist of a bolder colour. This can be used for furniture items, for example.
Your accent colour makes up the last 10% of the rule and should be used for items like cushions, rugs, throws and bedding.
High traffic areas
It's always worth thinking through whether the furniture and layout of each room makes sense for the space you have.
Great lighting
Holiday cottages that are dark and dingy inside do not shout comfort, romance, or luxury. Whether it's natural or artificial lighting, good lighting is key to create an enjoyable space for your guests to stay in.
Providing different lighting options in some rooms is also a nice touch, whether that's an extra dimmer light switch in the dining room, bedside lamps on each side of the bed, and extra dim night light in the bathroom. The layering of lighting can also create more of an atmosphere in general.
You don't always have to include lighting items in the room either. Some well-placed spotlights can lift a room or even the architectural features of a room when situated correctly.
Use warm colours
Warmer colours like pink, terracotta, and blue) can make a room feel more comfortable and add personality to a room — unlike plain magnolia walls.
Use white paint for smaller spaces
Expand small spaces using bright white paint with a matte finish. It's common knowledge that white is a reflective colour that instantly 'opens a room up', making it appear bigger than it is.
Provide plenty of storage
Provide plenty of storage so that guests can easily organise and stow away their luggage, shoes, books, toiletries, and so on. Leave plenty of space on shelves, cabinets, and within cupboards. You could even provide a fold-away luggage rack for suitcases.
Think about symmetry
This is a great tactic for twin bedrooms, making them appear symmetrical looks smart and clean-cut. Which instantly looks good.
The comfort factor
Provide plenty of blankets and cushions to add some cosiness for your guests. You can make these seem more luxurious by choosing items made from high-quality materials and with different textures.
Accessorise
Add accessories and items of artwork to enhance a room and make them look interesting, but don't just scatter these around your home; make sure they coordinate with each other in some way.
Mix old and new
There's no rule to say that everyday items from places like TK Maxx, Dunelm, and IKEA can't be mixed with more unique, quirky, or antique pieces. Mixing things up can create a powerful, attractive look, when done right.
It's worth having a look online every so often; ebay, Gumtree, Facebook Marketplace listings… plus there are always those local charity shops you can rummage around in.
You could even go a step further and visit local salvage yards (perhaps best for outdoor items), car boot sales, or annual vintage or antique fairs for those signature finds.
Mirrors
Using mirrors is a time-old trick used to make a room look bigger. They reflect light, which tricks the eye into thinking that the room is larger.
Upcycled furniture
'Recycled chic' can look great in rooms. These are items that are second-hand, have been refreshed somehow (usually with a new lick of paint), and is in otherwise 'gently-used' condition. You can find a lot of reasonably-priced, great condition pieces from second-hand shops and private sellers on sites like ebay and Gumtree.
Buying furniture secondhand can save you some money compared to buying 'new', but don't forget to think if those items are going to work in your holiday cottage or not.
Fix existing flaws
If you notice that same area of chipped paint or stain on the carpet each time you enter your holiday cottage, chances are that your incoming guests will notice them too. As well as spending a bit of time rectifying these types of 'blemishes' to make the best impression possible, eradicating these kinds of flaws means that future photos for your marketing won't risk being spoiled either.
Houseplants
Indoor plants have become super popular recently; especially since the pandemic when we were all spending a lot more time in our homes. These days, there is an abundance of types to choose from, many of which aren't that expensive at all. Look to places like your local supermarkets or Wilko for options. You could also mix and match with artificial plants for a lower-maintenance look.
Artwork
Art brightens a room up and gives it a focal point, but you need to be wary of what you choose. Think of the style of your holiday home — is its style more modern, or is it a traditional-looking cottage? Factor this into your art choices; don't just add something for the sake of adding it.
Quality over quantity
Consider each item in your property and whether it's necessary and serves a purpose — or is it just cluttering up the space? If it's the latter, get rid. Concentrate on quality items that add something to your holiday home, rather than items that are just there to fill an empty space.
Ask for a second opinion
We all have that brutally honest friend, and they're the perfect person to ask when it comes to checking if something looks good and makes sense at your property.
Alternatively, you could hire an interior designer to look over your property for a professional second opinion. This will of course cost you some money, but it could be money well spent for an expert opinion.
It has been reported that hosts who invest in styling their holiday homes with the help of a professional interior design service can see, for example, an initial investment of £4k being paid back in as little as six months due to the increase in bookings.
Create a checklist for your property
One of the things you can do up front to help you plan is to make a list of the items and furniture you own and plan to place in your property versus what still needs to be acquired.
You can treat the second part of this list as an ongoing wishlist for items you're yet to buy, which you can tick off over time, and perhaps even track your budget/spending on items too.
Where to get style inspiration – for free
Designing a property isn't the easiest of tasks. Where do you start? What theme do you choose? What is considered stylish?
If you're not an interior designer by profession, it can be difficult to settle on a design that will suit both your property and your ideal guests.
The good news is that you don't have to re-invent the wheel. There are plenty of free resources you can use for ideas and inspiration.
Social media sites like Pinterest and Instagram, as well as holiday cottage agency websites, are great places to go for ideas. Alternatively, you can do some research using professional media publications and websites such as:
Each of the above sites regularly publishes articles that offer design tips for both inside and out, on topics such as colour schemes, best room layouts, new furniture pieces, and current trends.
You could even check out your competition online, and see how they're styling and designing their indoor and outdoor spaces (as well as seeing if their styling is mentioned by guests in reviews).
Another aspect you could look at for inspiration is the different design styles that are currently popular with interior designers and home stylers. Here are just three of the most talked-about:
'Scandinavian'
Typically associated with simple colour palettes, clean lines, and an uncluttered look. Scandinavian style can be brought to life with items such as linen, wool and sheepskin textiles, wooden accessories, and by using whites, greys, and generally 'muted' colours.
'New England'
Marine inspired styling and accessories can evoke the New England style, with simple combinations of white and blue. It's all about bringing the sense of an airy, fresh sea and coastline feel to your rooms.
'Country'
Perhaps the most natural to adopt for a holiday cottage, the country theme can be quite easy to achieve. It's about making your rooms feel authentic and 'lived in', cosy, comfortable and homely.
It could be that your holiday home already lends itself to this style if it includes brick-exposed walls, old fireplaces, and architectural wooden beams, but you can also accentuate these features with the types of textiles and furniture you use. Vintage, rustic, locally-made, or even home-made items can add the perfect complementary feel to your 'country style' cottage…
Design mistakes to try and avoid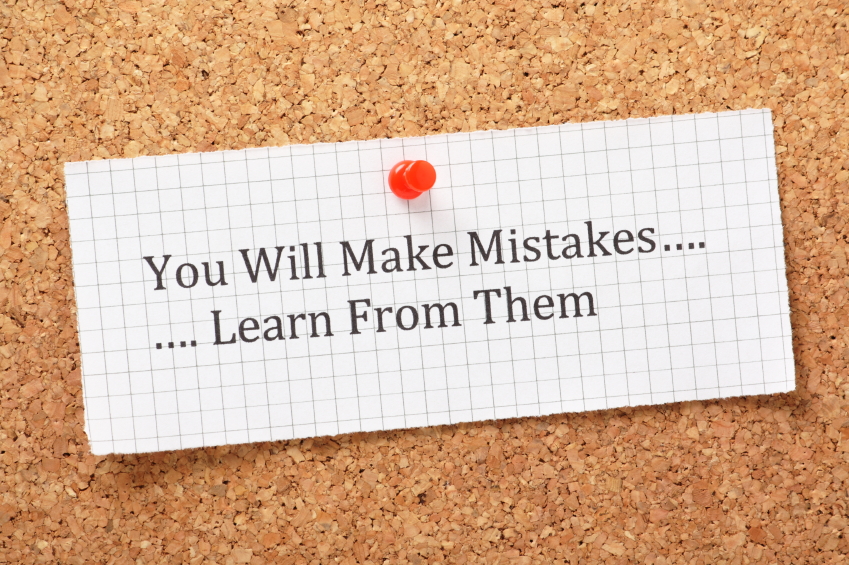 Here are some common mistakes that everyone can make with their homes.
Bland colours
Using monochrome or bland colours in rooms can seem practical, but it often leaves properties lacking their own personality. They might look smart, but not exciting for guests.
Painting first
It can be hard to find fabric and furniture to match a wall colour — and this can leave a room looking bare, or even worse, mismatched.
So before picking the paintbrush up, decide on the furniture you want, choose the fabrics, rugs, and pillows, and then pick your paint to match — not vice versa. This way rooms will be more coordinated from the get-go.
Fabric shopping online
Never buy reams of fabric online before you've seen a sample. You need to feel the material, see the colour first and have the chance to try it against areas or items in your property. Online images can be misleading, so it's always wise to try before you buy when it comes to fabrics.
Heavy curtains
They might keep light out, but they also have a habit of looking bulky in small spaces and can distract your eyes from the view.
As an alternative, consider using roller blinds, as they will provide privacy but keep the space looking tidy.
If curtains are really necessary for your windows, then try to use a rail that extends beyond the frame so the window can be fully exposed when the curtains are open.
Cheap furniture
Cheap furniture is easy to spot — it looks tacky, and has a habit of breaking and attracting defects far more quickly. There are certain things you should be prepared to invest a bit more money in, and furniture is one of them.
Clutter
Clutter is often caused by too many accessories or items in a single room, and the distraction to the eye can result in the nicer aspects of that room being completely lost.
To truly declutter, view each room objectively and be strict with yourself. Is each item serving a purpose? If not, remove it. Otherwise, you can be faced with items building up over the years — causing your holiday cottage to look messy and clustered.
Furniture sizes
The wrong size of furniture can throw the look of a room out of balance. Large furniture in a small room will make it feel claustrophobic, for example, whilst small furniture in a large room can make it look barer.
Accessorising
Little trinkets can make stylish additions here and there, but make sure you don't randomly scatter them all over your home. Use the rule of three (things arranged in odd numbers are more appealing and effective than even-numbered groupings).
Rushing to complete your decorating/styling
There's no rush to get absolutely everything bought and placed in your holiday cottage in one go. Instead, concentrate on essential decorative aspects and items, and then you can shop around and buy other items over time.
Recycling family heirlooms
If you don't like something that's been handed down by a family member, then consider getting rid of it rather than adding it to your holiday home. If you don't like it, the chances are, nor will your guests.
Failing to plan
Buying furniture without measuring a room or thinking how something will be placed in a room is a disaster waiting to happen. So, plan and set a budget to make your shopping trips more successful.
Designing your property for you — not your guests

Whoever your target guest audiences are, you need to remember them when you're styling and decorating your holiday cottage and making choices about aspects like furniture and colour schemes. The end goal is to cater as best as you can for their tastes and appeal to as wide a selection of guests as possible — not necessarily to just satisfy your own tastes.
How much does it cost to furnish a holiday home?
1Chic Retreat provides an excellent breakdown of how much it can typically cost to furnish an average holiday property (you'll just have to convert $ to £). The article gives you a general idea as to what you'll need to invest in.
So, start by setting a realistic budget and investing in the most 'important' rooms for maximum ROI. You should always shop around, and avoid making expensive, impulsive buys. If you can, keep an eye out for upcoming sales. During peak sale times you can often secure large discounts for quality furniture and accessories.
Remember, furniture will be impacted by regular guest wear-and-tear over time and will need replacing eventually — so investing thousands of pounds in a bespoke item simply won't be cost-effective.
Of course, there will be certain items that you should be spending a bit more on; items like a good mattress, a high-quality, comfortable sofa, and so on.
Lastly, try to 'mix and match' where you shop. You're not required to buy everything from Marks & Spencer, Next or John Lewis for example. Supermarkets, The Range, Dunelm, and B&M Bargains also sell furniture and accessories that are a fraction of the price of 'designer' outlets. Carefully cherry-picking items can make for great design results.
Picture perfect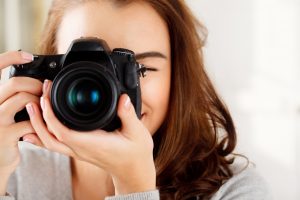 Once you've got your interior/exterior styling perfected, you of course need to shout about it. Think about getting in a professional photographer to take photos that truly capture your property. These can help sell your holiday rental to potential guests and help your holiday rental 'stand out' against the competition.
Here are some tips from us on how to photograph your holiday home.
In summary
Styling your holiday home can feel a bit daunting, but it doesn't have to be a mammoth task. A lot of it is about just adding elegant touches, vibrant colours and making sure your property looks homely so guests want to stay there.
Remember that it's often obvious to guests scrolling through their listing options on sites like Airbnb and Vrbo as to which holiday cottage interiors and exteriors have been crafted and designed with a bit more care and love.
If you do it right, you only have to do it once. After that, all you'll need to do is general maintenance like replacing worn items, touching up walls, and keeping up with any home trends.
Plus you're more likely to get feedback like the below in reviews, which makes all that effort and investment worthwhile…
"Although the pictures of the cottage are beautiful, they don't do it justice. Simply stunning!"
 "We felt so comfortable in this beautiful country cottage. It felt like a home-away-from-home."
 "Loved the way this cottage was styled. I'm taking some interior decoration ideas and inspiration back home with me."