How to Advertise Your Holiday Home or Airbnb for Free
Reading Time:
9
minutes
Running a holiday rental can mean you are so busy preparing for and looking after your guests, that marketing your business is never at the top of your to-do list.
You might also think that ongoing marketing expenses will only mean hurting your bottom line. However, even if you only have a tight budget, there are many things you can do to promote your holiday home that incur little to no financial cost.
Here, we've put together a list of free and easy marketing strategies that will increase your bookings.
Start a blog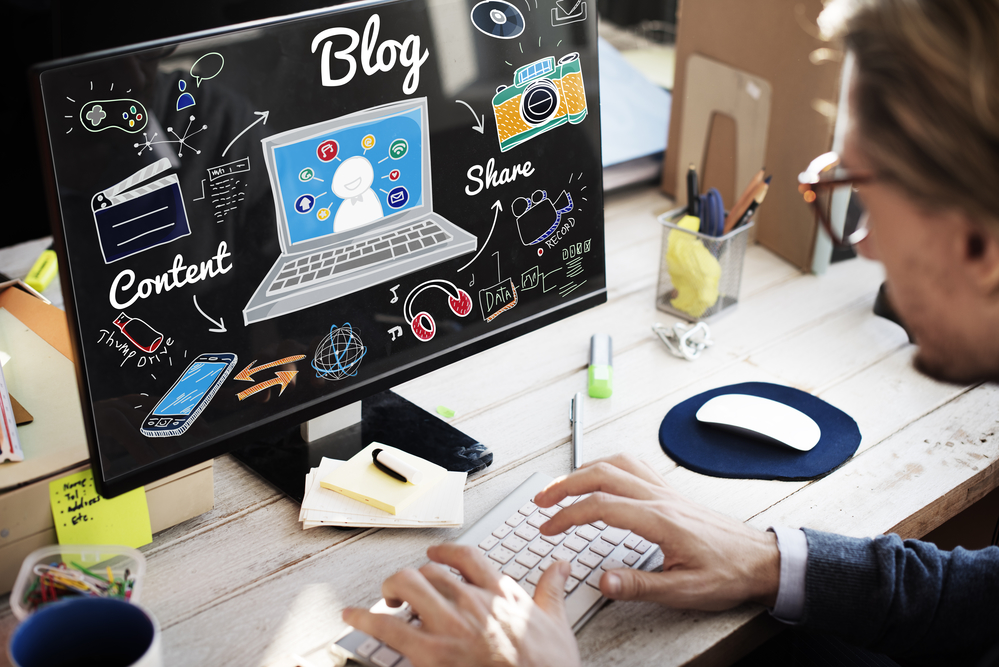 It might sound like a time-consuming task to write a blog post each week or month, but who knows better than you about the area? It's likely to only take half an hour to an hour of your time for each post – but the benefits make it worthwhile.
Based on your knowledge, you're the perfect person to put together quick helpful tips that answer common traveller questions e.g. which are the best restaurants? How about a blog post on 'the top 10 secret restaurants that the locals like to keep to themselves – and the dishes you must try'. Don't write about what everyone else is; be different.
As well as providing genuinely helpful information to your potential and incoming guests, you can use this tactic to begin positioning yourself as a 'destination expert'. Regularly blogging can also increase your holiday home's chances of being discovered by search engines too. It means that you might end up reaching potential new bookers who had originally just been searching for some information such as what's the weather like in June (this is linked to SEO, which we talk about later in tip #6).
Include some high-quality photos in your blog posts too, and you'll be delighting visitor's past, present and future, and building up more brand awareness about your holiday let.
Try to integrate guest blogging on a relevant and high-quality blog into your marketing strategy. Provide expert answers or some general advice to people looking for insight and information on your destination. Accessing this new audience can sometimes be more beneficial than posting to your own blog.
Blogging is a great way of increasing your brand exposure. Plus, you may earn a link back to your own website from your article, giving you an inbound link that can increase your own website's ranking in search engines.
Blog content also gives you something extra to promote on your business's social media channels, so it really is worth investing a little effort and time.
Further reading: How to create a blog
Ask your guests to leave you a review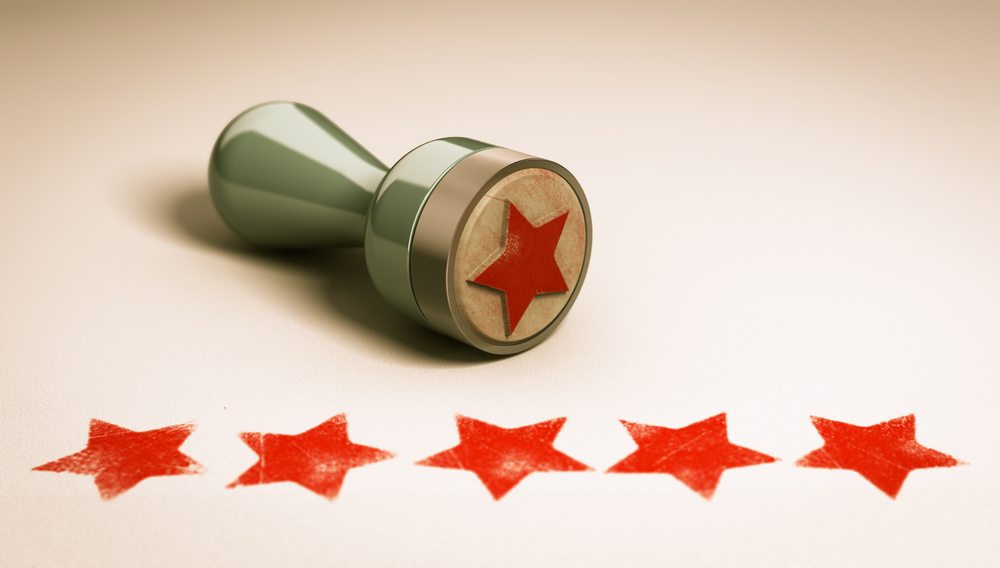 These days, you can be sure that a large proportion of your target audience will be carefully researching where's the best place to stay before they book; and reading reviews of holiday homes and cottages will have a huge impact on where they decide to stay.
Reviews are powerful – people trust the opinions of others and testimonials from previous guests can convince someone that your rental is the one to choose.
If you're confident someone's had an excellent stay with you, and you and your property went above and beyond to make their time with you a brilliant one, don't be afraid to reach out via email and kindly request they leave you a review. Ideally, this should be done within a few days of checkout.
As well as the instant reputational boost this can give your holiday cottage, a pool of good reviews can also contribute to your listing getting clicked in the search results too.
Send a monthly newsletter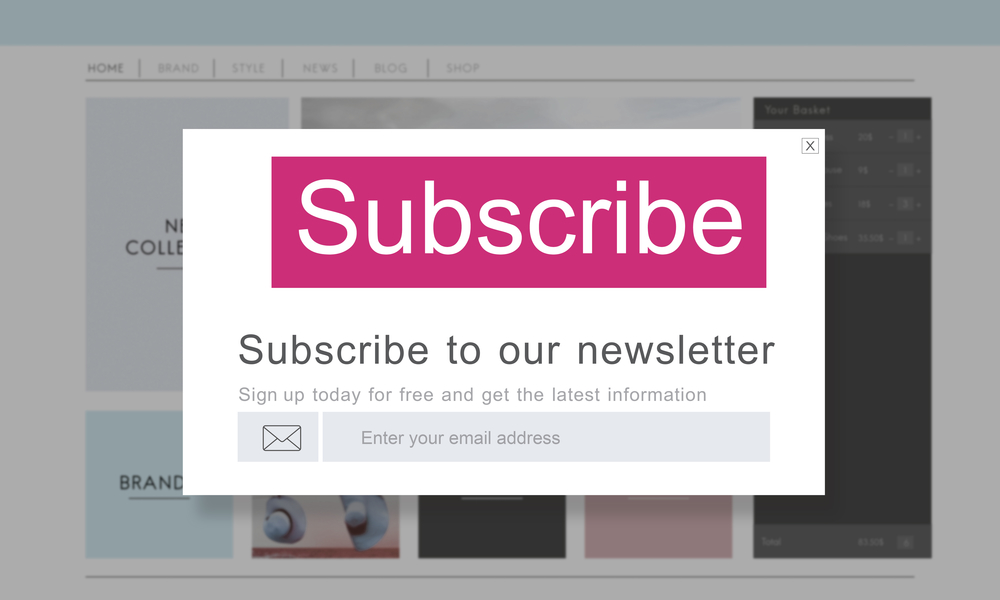 Think you can spare a bit of time each month to pull together a short update about your property and the local area for past and potential guests? Then take advantage of a free, reliable email marketing platform such as MailChimp. This tool allows you to build branded email newsletters full of useful information, special offers and news about the local area and events.
Email marketing one of the most successful strategies to stay engaged with past guests and encourage them to stay with you once more.
Add a short registration form to your website to attract newsletter sign-ups. Maybe offer an incentive for subscribing (e.g. you will be the first to be notified of special offers when you sign up for our newsletter).
The one we use for our newsletter can be seen to the right of this article. If you want to keep updated on useful tips to run a holiday cottage business, then sign up to our newsletter!
Further reading: Email marketing tips
Embrace social media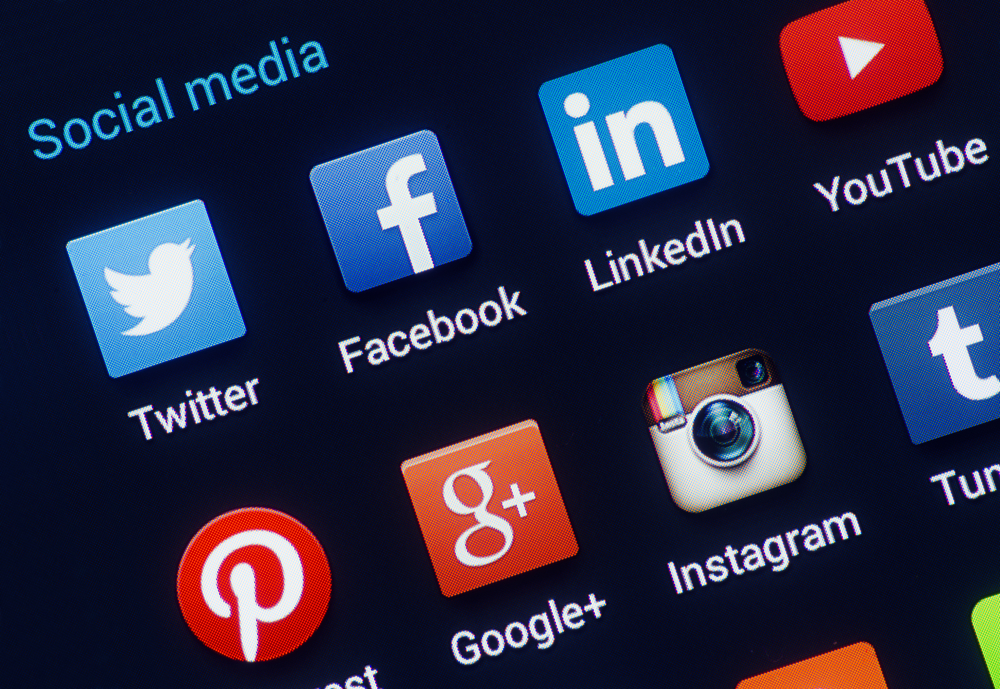 We don't need to tell you that social media as a marketing channel is both extremely popular and well-utilised by a vast variety of businesses – especially in the travel sector. In fact, you may have already seen several your competitors' Facebook Pages and Instagram channels recently, and wondered if social media marketing is something you should be doing more of?
The answer to that, quite simply, is 'yes'. For the travel industry, social media platforms are essential ways of reaching your target audience and attracting bookings. But we would say that it does need some time investment on a regular basis, and you need to be prepared to keep the updates and promotion flowing from week-to-week on these channels – photos, special offers, tips and advice… there's a lot you can shout about using these platforms.
What's more, Twitter, Instagram and Facebook are completely free to sign up to and use, and soon you could be gaining a strong following of fans who admire your property/what you offer and might have an aspiration to stay with you.
Don't forget that being active on these sites will be important for your business if only to allow your guests the opportunity to tag your rental into one of their social updates.
Guests who have really enjoyed their time at your property, and the local sights are bound to want to take a photo and share it with their friends, family and followers – and really, that's the best kind of publicity you could ask for.  It's digital 'word-of-mouth' promotion, and it hasn't cost you a penny.
Don't forget to add the option to book now and link up your social media business channels with your website so that everything's all joined up.
Further reading: Social media marketing tips
Partner with local businesses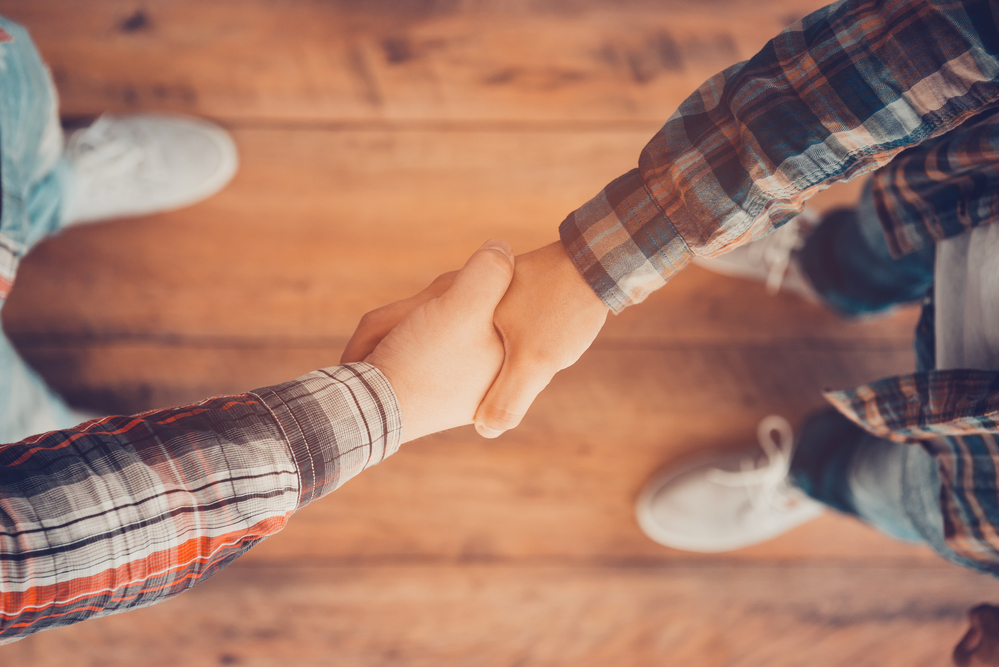 Joining forces with local businesses can be a great way to add value by offering supplementary services that you don't provide. Look at what's in your local area, from restaurants and attractions to spas and farm shops. Set up a meeting with the owners about the mutual benefits of partnering up on a deal or an offer for your future guests.
As well as the fact that you'll be building some new, important links in your community, choosing your partners wisely means that you'll also be building a better potential experience for your incoming guests – saving them money in the process through partner deals.
And hopefully, when your partner's consumers need your services, your partner will point them in your direction.
The one thing to consider about this marketing tactic is that you should be looking to partner up with businesses that offer a useful product or service that appeals to your guests. That they have a good reputation, and if possible, already hold a swathe of positive reviews. That way, you can be confident that the recommendations you're feeding to your guests are unlikely to backfire on you.
Further reading: Valuable services to offer guests
Learn some basic SEO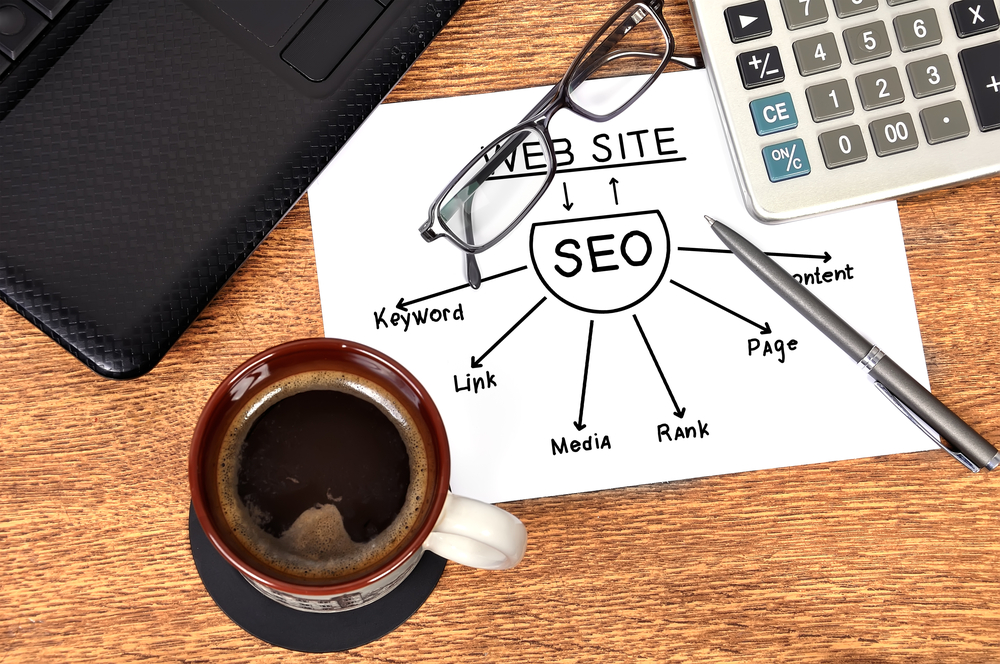 'SEO' stands for 'Search Engine Optimisation' and in a nutshell, is all about the practice of optimising your website in the right way so that your target audience can find you more easily through search engines like Google and Bing.
Whilst it might sound a bit technical (and in fact, some of what's involved in SEO can be very technical), for the purposes of your holiday letting website, you only really need to understand the basics.
Whether your website is built on WordPress, Wix, Squarespace, or something else, here's what we suggest you pay attention to when you're reading up on what to work on:
Conducting simple keyword research – what are your target customers searching for when they're looking to find and book a holiday home?
Ensuring your page titles are well-constructed, make sense to search engines and give potential guests reasons why they should book with you.
How to add meta data and meta descriptions to the back end of your website (also known as the 'Content Management System' (or 'CMS' for short).
How to add alt tags to your website's photos and images – and how to resize your files so that they don't slow down or adversely affect the way your website performs.
Adding accurate internal and external links, and finding/fixing any broken URL links.
Creating an official error page for your site (also known as a '404 page') so that search engines know where to send a user, should the page they're looking for no longer exist.
Learning about Google Analytics so you can improve your site for users and search engines.
If you manage to secure any strong partnerships with local businesses (see Tip #5), add their website link to your site as a useful resource, and ask if they'd be willing to do the same back. This can also play a part in helping your site to gain 'authority' when it comes to search engine results.
By creating useful blog posts (see Tip #1), you are also increasing the chances that other websites will link to you and share your tips. This will help to improve your ranking in the search results.
Set up and manage your Google My Business account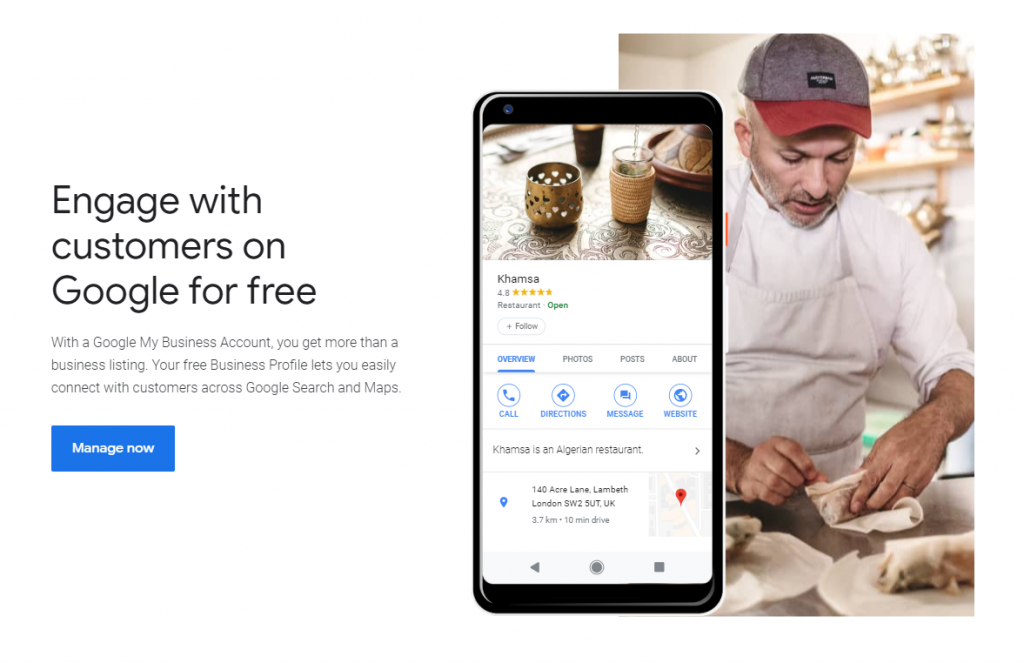 Ensuring you've got a fully updated and accurate listing using the Google My Business tool is another way to attract potential bookers. Setting up an account allows you to manage the information that Google users find when they search for your holiday cottage business on Google Search and Google Maps. You can also read and respond to reviews from your customers, and upload new photos and posts relating to your business.
Further reading: How to create a Google My Business listing
Use photos and video to promote your property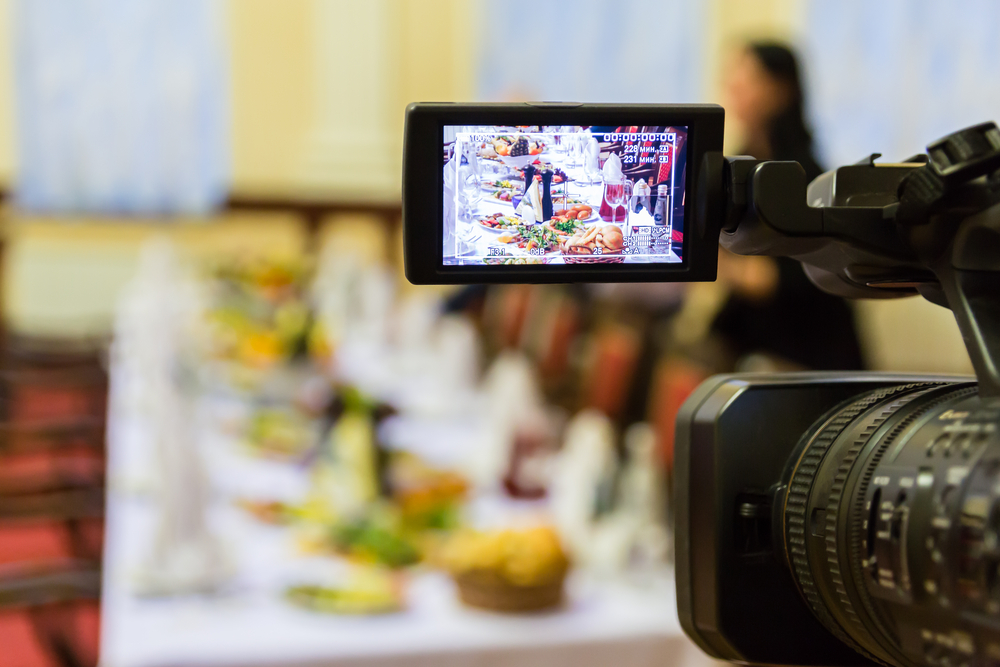 You know that your holiday home is truly a great place to stay, but you must convince potential guests also. High-quality photos are one of the best ways to persuade somebody to choose your property and make a booking.
Take an objective review of the images you currently use to market and promote your property.  Do they give an accurate and impressive insight into what staying at your holiday cottage might be like? Or is it time to taking some new photos?
You can't ignore the explosion of video over the past few years. Create engaging and informative YouTube videos such as a walkthrough of your property or around your village. Or highlights of the perfect day out at local attractions and tourist hot-spots.
If done right, your YouTube videos will entertain viewers enough to check out your website.
Further reading:
How to photograph your holiday let
Creative ways to increase bookings with photos
Contribute to forums, blogs and discussions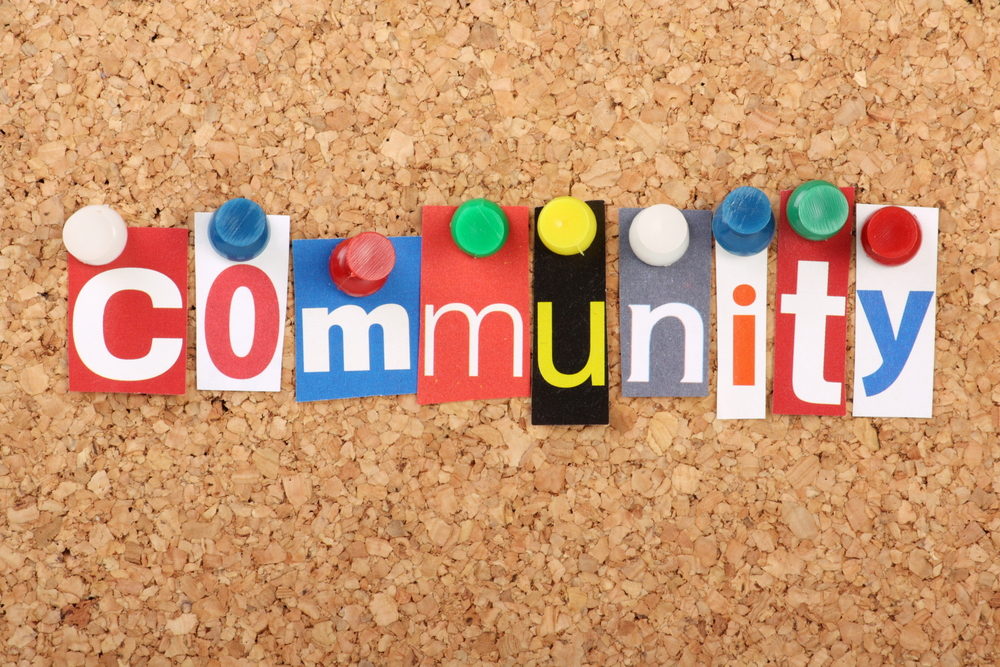 Get involved with some forums (Reddit or TripAdvisor for example) or Facebook groups. Offer genuinely helpful insight and answer travellers questions relating to your area and share your insider knowledge.
Resist using opportunities like these to directly 'sell' your business (it will put readers off straight away), and instead focus on offering genuinely helpful insight and answers. Passively promote your holiday rental by putting a link in your signature or mentioning it only when appropriate e.g. a blog post you wrote that might help them.
Establishing yourself as an expert allows you to interact with high-quality potential leads and creates brand awareness. You might also inspire those who have liked what they've read or appreciated an answer you've given them – with any luck they will investigate your property more, and even book a stay with you.
Like most things, establishing yourself as a reliable destination expert won't happen overnight – but it's something you can work on intermittently without it intruding too much on the time you need to spend on the day-to-day running of your business.
So, there you have it. If you're looking to cut corners and save on expenses by cutting back on marketing – think again. Marketing is essential for any holiday letting business who wants to increase bookings – and the only cost of all the above tips is time!