How to Use Special Offers to Increase Holiday Let Bookings
Reading Time:
5
minutes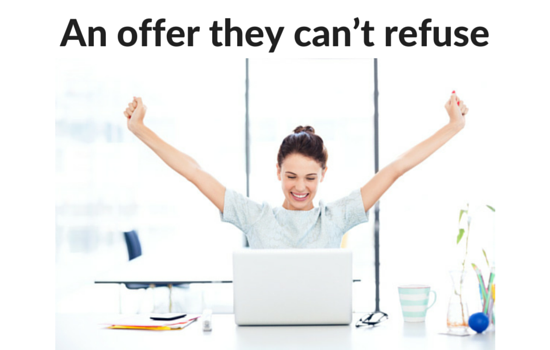 Filling the booking calendar for your holiday rental property during high season and school holidays usually isn't a problem. The challenge comes when you want to attract guests out of season and maximise the income from your holiday let business all year round.
The good news is that there are plenty of ways of bringing in the bookings during the quieter low season. They're all relatively easy to implement and although they might not bring in as much money as your high season bookings, they still generate cash for your business. And remember the bottom line – any (profitable) booking is better than no booking!
Of course travel shoppers want to save money, but you also have to help them visualise how your offer will enhance their holiday experience – give them an offer they can't refuse.
Here are our top 10 tips for increasing your holiday let season and filling more spaces in that booking calendar:
Add value with a "Buy one, get one free" offer
Everyone loves a freebie, and low season is the perfect time to fill up with mini-breaks, so why not offer guests a free night's accommodation if they book to stay for a weekend?
You could market it as a long-weekend break from Thursday to Sunday, but at the same price as just 2 nights. Or you could also extend this to longer stays, for instance offer 7 nights for the price of 6, 14 for the price of 10, etc.
Last-minute discounts
Take a look at your booking calendar and see how many free dates you've got coming up in the near future. Market these as last-minute deals – the nearer the arrival date, the bigger the discount.
Highlight these deals on your website/rental ads, launch a Google Adwords campaign or get the word out there through social media and through regular contact with your mailing list. You want to catch the attention of spur of the moment, impulsive travellers.
Early-bird discounts
Just as you're rewarding last-minute guests, why not do the same for those who plan ahead? Offer a discount if they book well in advance (say six months or more) for an out-of-season stay.
You can also gain extra bookings if you offer a special VIP discount for a future low-season stay to guests who have recently returned from your property. By making this offer soon after they have returned from their trip, you can secure new repeat bookings while the good memories are still fresh in their minds.
Package deals
As well as offering discounts, it can also be just as (if not more) effective to add value to your property by throwing in an extra treat for all new bookings outside peak months.
So be creative and add something extra to a stay in your holiday let, and package it up as a special deal. You could carefully target your audience to offer even more value– for example you could have different packages for couples, families, dog-lovers, romantics, etc..
For ideas on what to add, visit your area and see what's on offer – a discount voucher for a local restaurant, a guided tour of the local town, spa visit, tickets for the theatre or cinema, horse riding lessons, a cookery class… Get together with other local businesses and work together to generate new clients for as many people as possible out of season.
Referral discounts
Word-of-mouth recommendations are by far the best publicity. A recommendation from a trusted friend will do far more for your booking calendar than any paid advertising.
Why not reward referrals with discounts on your usual rate? And when customers who recommend you return to your property themselves, be sure to go that extra mile in welcoming them back, perhaps with a discount or a couple of treats in the welcome hamper to say thank you.
Loyalty discounts
Repeat guests are a sure sign that your holiday let is a success, so show your appreciation to guests who want to come back by offering them a discount on their stay, or a special gift for repeat visitors. Ideas might include a welcome meal with wine on arrival, tickets to the local day spa or a show at the theatre, depending on the value of the booking.
Give them priority to book dates before they are released to the general public or allow early arrival/late check-out. Make it clear that is an exclusive offer to them, as a special way of saying thanks for being great guests.
Generate interest by hosting a competition
A fantastic way to generate a buzz about your property is by running a competition, especially if you offer a weekend's stay at your holiday let as the main prize.
Make it easy to enter and give it plenty of publicity on social media and your website. Use entries to generate likes and shares on Facebook, get re-tweets and new followers on Twitter.
Here are a couple of guides to running a social media contest.
For website entries, link competition entries up to your mailing list so you can also grow your database of potential new customers for marketing future offers and deals.
Special interest stays
Find out if there are any special events in your area (e.g. jazz festival, Christmas market) and use these to entice guests to stay at your holiday let during the event.
You could produce an insider's guide to the event and include complimentary tickets or similar in the price of the stay. Capture the attention of that particular niche market through targeted ads on Social Media, Google Adwords or placing guest blogs on websites related to the event.
Long term deals

You might want to look into letting your property long term over the quiet season. This brings you regular income and reduces cleaning costs. But being a landlord is a completely different ball game to running a holiday let and you need to check legislation, insurance and tax requirements.
Package a deal that includes utility costs so travellers know their costs upfront and aren't put off by 'hidden' extras.
Spread the word
For these ideas to work you need to tell the world about them. Keep your past guests up to date with regular email newsletters and information about your latest deals – ideally you should reach out to your mailing list once a month so they don't "go stale" and all hit the unsubscribe button as soon as they hear from you.
You can also tell potential guests about your offers and incentives through carefully planned campaigns on social media, and by adding details to your rental ads. Any offers should also be promoted on your website with engaging visuals.
To summarise
Whilst special offers can sometimes mean your profit margin is slightly smaller, they encourage repeat bookings from existing guests and attract new customers which in the long run helps fill your availability calendar. Just be careful not to offer too many offers/discounts as your repeat customers might wait for a discount instead of booking at your standard rate.
What other ideas would you add to attract more bookings during low season? Please leave your ideas and comments below about what has worked in the past for you.