Holiday Home Security Tips: How to Beat the Burglars
Reading Time:
5
minutes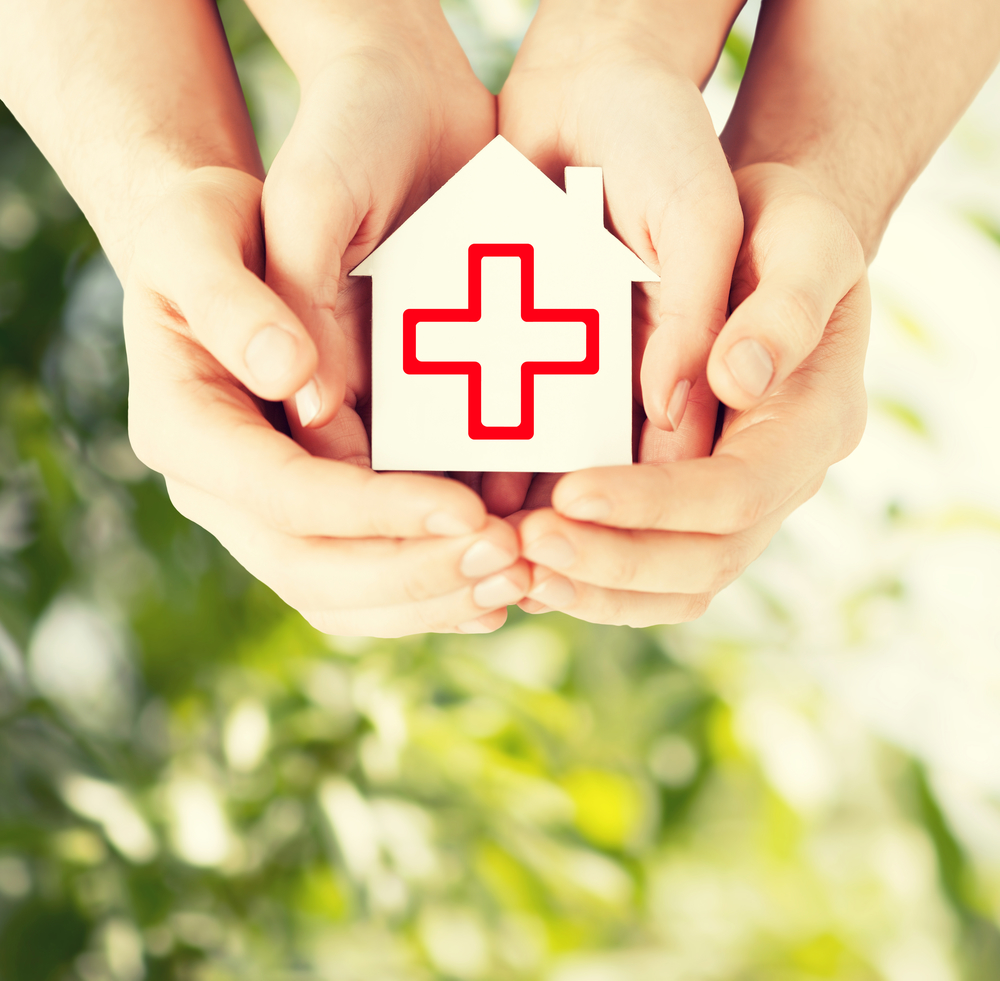 Holiday homes are vulnerable
Although many of us have a perception that the idyllic rural locations where holiday homes are located are virtually crime-free, this is a mistaken perception that may cost you dear if you don't take precautions.
These factors make holiday homes particularly attractive to burglars and criminals:
Most burglaries happen when a property is empty and as holiday homes are only used for on average 30 weeks a year, they are particularly vulnerable.
Both holiday home owners and holidaymakers arrive with an array of expensive gadgets, jewellery and money which attract thieves.
Many second homes are located in relatively rural and isolated areas outside of villages and towns – this isolation means burglars can operate without being noticed.
Holiday properties are typically equipped to a relatively high standard and contain expensive electrical equipment which is easy to steal.
Due to guests coming-and-going, it may be difficult for neighbours to identify when strangers are authorised to be around the property and when they're not.
Being burgled causes holiday home owners a great deal of trauma, not to mention the financial impact. However, there are some small measures everyone can take to protect their homes. To help ensure your second home is as you left it upon your return, follow the security tips below.
These security measures should hopefully deter all but the most determined burglars and opportunistic thieves.
Secure the outside
Don't leave tools lying around which thieves can use to break into your home, such as forks or spades.
Your garage, shed or outbuildings will also need a quality lock in order to protect their contents.
Consider marking expensive garden furniture and tools with your postcode using an ultraviolet pen, so they can be returned if recovered by the police.
If you have a ladder stored outside, make sure it is secured down with a padlock and chain so it can't be used to gain access to the property.
High walls, trellising on fence tops, prickly hedges and thorny bushes can be enough to deter thieves as they slow down a quick getaway.
Windows and doors
Most burglars will use the front door, a first-floor window or the back door to gain entry, so it's essential you pay particular attention to these areas.
All windows should be closed when your property is left unattended, as even a small opening may be enough to allow a thief to gain access.
Fitting key-operated window locks that conform to British Standards can be another line of defence, especially to windows that are on the ground floor or are accessible (e.g. from a flat roof).
Exterior doors should be fitted with a minimum of two locks, one of which should be a secure mortice lock with five or more levers.
Locks & keys
Don't 'hide' keys for guests or workmen, in places like under the doormat, a rock, up on the door frame or under plant pods. Burglars know where to look! Use a key safe instead.
When moving into a new holiday home change the locks on any doors as you don't know who has a set of the existing keys.
Your keys should never be labelled with your address in case they get lost or are stolen.
Keys shouldn't be left within easy reach of a door or window.
To avoid hiding or sending keys to guests or cleaners and reduce the risk of doors being left unlocked, use a smart lock. Smart locks are digital locks which are controlled from an app on your phone. You can generate unique access codes for guests or cleaners for a specified period.
Alarm
Installing an alarm can be an effective deterrent, but it won't stop a burglar getting in. However, if you are broken into it will draw attention to your property and hopefully scare off a thief.
CCTV cameras
Former burglars revealed that they are less likely to break into your home if you have CCTV cameras. Some systems even offer homeowners the ability to monitor their properties in real-time using a dedicated app on their smartphones, tablets or PCs.
Indoor cameras (such as Nest or Hive) are motion-sensitive and alert you to intruders when you are away.
You can also see who's at your door when you are away by using a video doorbell such as 'Ring'.
You do, however, need to comply with privacy and data protection laws and ensure that external cameras don't look into neighbouring properties.
Smart home technology
There are a huge range of smart home gadgets that allow you to monitor and control your home remotely, such as:
Motion detectors that alert you when a door or window is opened.
Wi-Fi light bulbs that you set to come on and go off at pre-set times using your phone or tablet, giving the impression someone is at home when you're not.
Smart plugs to remotely turn the TV or radio on and off at certain times also creates the impression that your holiday home is occupied.
Security lighting
Using lights on timers so that they come on for a few hours in the evening when you are away, could be enough to deter opportunists as it looks like your house is occupied.
Motion activated security lights are also a key deterrent for thieves.
A watchful eye
It is also a good idea to get a neighbour or housekeeper to visit your holiday home every few days to check for any signs of damage or suspicious activity.
Use a safe
Install a safe to secure valuables whilst you or guests are at your holiday home. Bolting it to a wall or concrete floor will make it less vulnerable to theft.
Insurance tips
Whilst it is good practice to have all the above security measures in place to deter burglars, it's essential that you have comprehensive insurance so that if you do fall victim to burglary, you will be compensated for damage and the loss of any items.
To avoid being uninsured, here are some areas that you should check with regards to your insurance and security requirements:
Look for any security conditions in your insurance policy and ensure that you have the correct security in place.
You can't expect your guests to always lock windows and doors whilst they go out or lounge in the garden, so look for a holiday home insurance policy that does not require evidence of forceful or violent entry in the event of a theft claim. Some insurers will only cover theft claims if there are signs of forcible or violent entry. That is to say that regardless of whether the property has the correct locks, if there are no signs of a break-in (such as a broken window or forced door), then the insurer is likely to decline the claim.
Don't risk 'hiding' keys outside the property as you could also risk invalidating a claim.
Although most property owners and agencies take steps to vet guests before they arrive, if a 'bogus guest' does decide to empty your holiday home of its contents you will want your insurance to cover it. Check your policy covers theft by persons lawfully in the home.
Keep receipts and photographs of items as these can help progress a claim.
To summarise
The more difficult you make it, the less likely you are to be burgled or the victim of theft. Most thieves are opportunists, so by securing your holiday home and making it harder for intruders to get in, means they are likely to move on to an easier target. Remember to ask guests to secure all windows and doors before leaving the property and when guests depart it's essential to check that they haven't left any windows open or doors unlocked.
Let us know if we have missed any tips in the comments below.