VisitEngland Self-Catering Star Ratings – Are They Worth It?
Reading Time:
5
minutes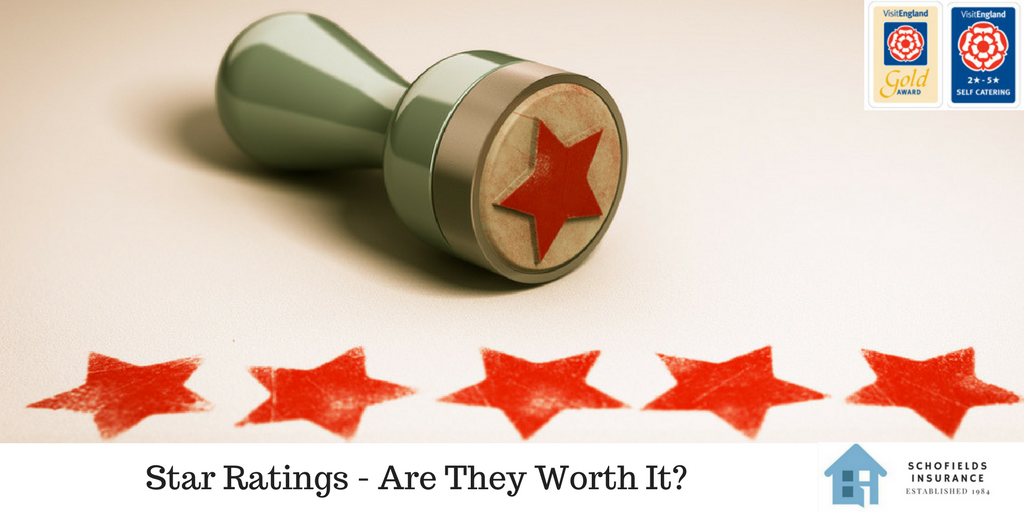 The world of self-catering is hugely competitive and for travellers choosing where to stay, the choice of cottages can be overwhelming. Most guests pick a place based on reviews, recommendations or official ratings.
For a property to be established with star ratings they must be awarded by tourist boards. One of the most recognised is the Visit England official star rating. Such ratings are issued via the Quality in Tourism department of Visit England.
Although a useful attribute the official ratings aren't cheap. The joining and participation fee costs over £250. But is it worth investing the time and resources to meet the grade?
The Pros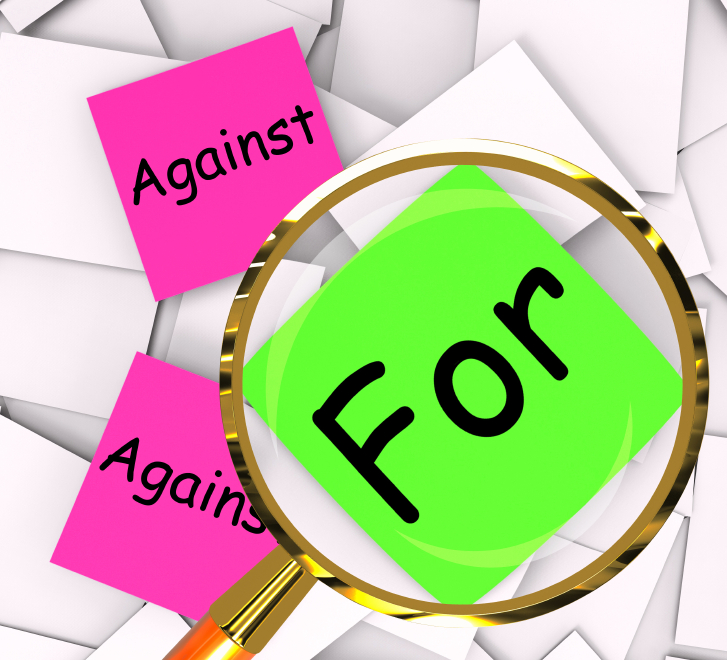 Great Launching Pad
When you're new to the holiday letting business and you don't have the benefit of a repeat clientele, a Visit England star rating makes your property more credible. It shows would-be guests the high standards you live up to and have been assessed on. It's a great starting point for your business and could encourage holidaymakers to choose your property.
Official Sanction
The Visit England rose sign is one that most travellers recognise. It's also reassuring as it proves to holidaymakers that you're a genuine home rental owner. There are different awards to receive, the highest being the Gold Award. Once achieved you can assert your property as 'Award Winning.' An accolade like that adds valuable trust that makes holidaymakers confident when booking your property.
Benchmark
To achieve the star ratings you must fit within a very specific criterion. It makes your property stand out when holidaymakers are comparing holiday homes in the same area. This can be very useful in locations with lots of holiday lets, especially if you're awarded 4 or 5 stars.
Expert Knowledge
Visit England assessors or inspectors are experts in their field. They provide valuable advice on improvements as well as upgrades to the property and its facilities. Having an official inspection of your holiday home can reveal aspects and elements to improve that you may never have thought of. Their experience and knowledge of the market in your area can be invaluable.
Constructive Criticism
Along with expert advice, VisitEngland assessors can also tell you what's wrong with a property. Meaning you can make improvements to enhance your guests stay. For a newbie, holiday let landlord it's worth paying the fee to have an expert pair of eyes analyse your property.
Setting Your Standards
VisitEngland inspections go over a property with a fine tooth comb. This outlines exactly what holidaymakers look for, their standards of cleanliness and the what standards you will be held to. The star rating achieved provides potential guests with the reassurance that they can expect a certain level of quality when staying at your cottage.
Top Tip:
A couple of weeks before your official assessment it's worth paying for a pre-assessment visit. A pre-assessment gives you the opportunity to find out what you need to improve before the final assessment.
The Cons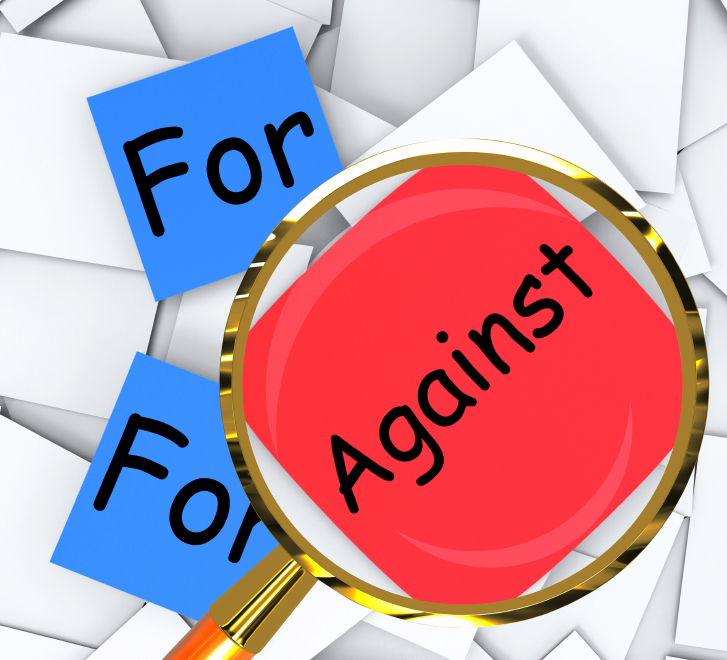 The Paperwork!
Like anything official, it requires a ton of paperwork and VisitEngland is no exception. Certain paperwork such as the Access Statement and Fire Risk Assessment are standard for holiday lets, but the rest is extra.  On the plus side, once you've got the paperwork together it's just a matter of keeping it updated.
It's Hard Work
Preparing for the assessment can be tough and stressful. The rating criteria is strict and the assessor will put your holiday home under the microscope. Cleanliness is one of the five main criteria so your property needs spotlessly clean for the assessment. However, such cleanliness will have to be the norm for every single booking. This, in turn, will encourage guests to return to your spotlessly clean holiday let.   
It's Expensive
At over £250, getting an official rating isn't cheap and it's also an annual expense. You will need to monitor how many bookings your rental actually gets from it.  
Top Tip:
The VisitEngland rating isn't a fixed contract. When starting out many holiday homeowners sign up for the first few years to get the invaluable advice. Once they've built up a solid client base of returning guests they give up the VisitEngland rating and rely solely on repeat guests, reviews and word of mouth.
Is A 5 Star Rating Essential?
Four Star: Most discerning holiday lets will want at least a four-star rating. Four stars significantly sets you above the average properties. A high rating is a persuasive attribute for guests and justifies a higher rate for your property.  
Five Star: If you're wanting to appeal to a higher end market a five-star rating is the ticket. However, this means your standards must be consistently excellent throughout. Giving you an advantage when aiming to attract an affluent client profile who are willing to pay a premium for your holiday let.
While a high rating is desired it isn't an easy feat. Five star properties demand high expectations with exceptional standards. It's not unusual for guests to be critical over minor details. A four-star rating may be easier to maintain, plus you can delight guests with higher standards than they expected from a 4*. It's better to exceed rather than fail to meet expectations.
Despite your efforts, you may fail to acquire a four-star rating. If that is the case you may be better ditching the pursuit and focusing on marketing, creating a rental that exceeds expectations and getting reviews.
Are They Outdated?
Before the digital age commenced, people relied on small advertisements with a few pictures, word of mouth and brochures when booking a holiday cottage. Which meant that ratings were very useful to stand out from the crowd.
Nowadays, travellers rely on reviews on sites like TripAdvisor, Airbnb, HomeAway and social media.
Such sites have enabled tourists to source great holiday lets without VisitEngland stars.
To summarise
Are Star Ratings Worth It?

When starting out having professional guidance and objective feedback from an accessor can be extremely useful. Such advice should ultimately help you improve your rental, increase business and allow you to charge a premium rate.
Also, a star rating can be particularly useful if your property is in an area with plenty of competing self-catering lets. Having a high VisitEngland rating can make a huge difference, allowing you to stand out in a crowded market, especially if other properties have a low rating.   
As mentioned above, once a steady repeat clientele is established you may reconsider the value of the VisitEngland scheme – reviews can be just as effective.
If you are debating leaving the scheme then ask your guests if your star rating influenced their decision to stay with you. It's likely that multiple factors about your property and the location ticked all the boxes – not just the star rating.
Ultimately it comes down to whether a star rating increases occupancy and adds value
Useful downloads: How to increase the star rating of your holiday cottage
Whether you are looking to improve your grading or learn what the various gradings require, having a look at these guides.
VisitEngland: Self Catering Accommodation Quality Standard

Visit Wales: A guide to the Self-Catering Accommodation Star Grading Scheme

VisitScotland: Guidance Notes for Self-Catering Operators on Quality Grading
Share your thoughts…
Accommodation providers – do your star rating increase bookings?
Travellers – do you book a property based on its star rating?