What to Do If a Guest Is Injured at Your Holiday Cottage
Reading Time:
3
minutes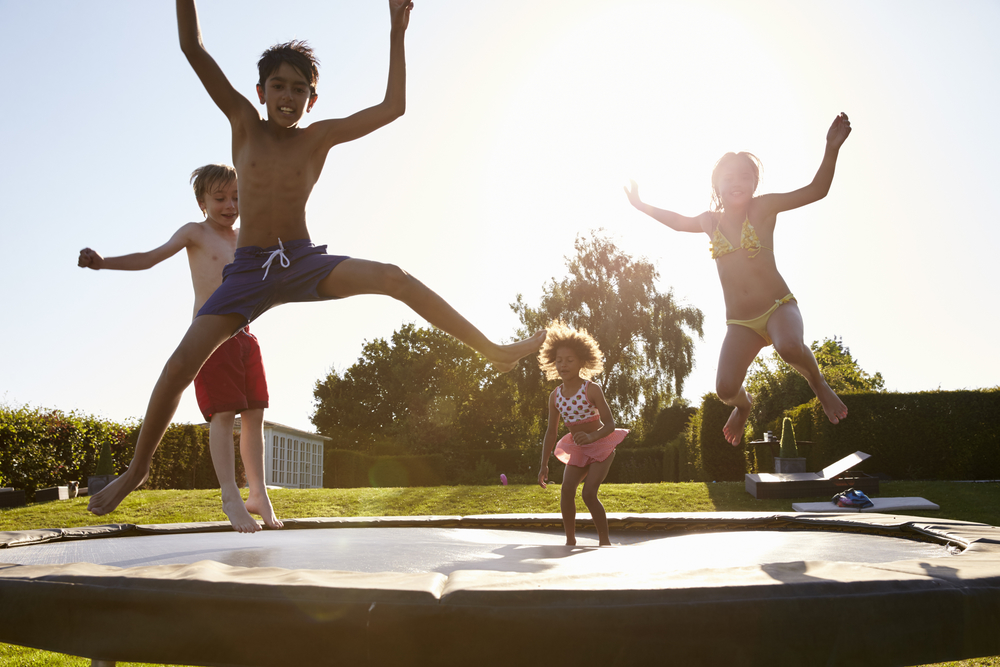 Despite taking safety precautions and carrying out a risk assessment, there is still a possibility that a guest will be injured at your holiday home. It's a worrying thought for holiday rental owners who could face legal bills and damages should someone make a successful claim against them.
Regardless of whether the injury is the guest's fault (e.g. they have ignored safety instructions or have been reckless) or if it's due to negligence on the property owners part, here is what you need to do if the worst happens.
Don't admit liability
Given the situation, you'll want to be sensitive as holidaymakers are likely to be emotional about what happened, so your first priority is to make sure they are ok – just don't apologise! People tend to apologise when someone is hurt, but apologising is risky business as it could be seen as admitting liability.  Apologising suggests that you're at fault which isn't necessarily true. Show sympathy, but avoid taking the blame until it's established that the incident has taken place as a result of your actions.
Get the facts
Stress to your guests in your booking terms and guestbook that they must inform you or your property manager as soon as possible if an incident does occur. Ask guests to provide a written account (with photos) to establish where, how and when it happened as these will help with any insurance claim.
Don't respond to any correspondence. Acknowledge receipt then forward it on to your insurance company as soon as you receive it.
Inform your Insurer



Next, you will need to provide your insurance company with all the details of what has happened so they'll be able to deal with any claim.  You may need to gather evidence which proves your holiday let is managed in accordance with health and safety regulations. This evidence could include maintenance schedules and your risk assessments.
Remember, your insurance is there to help, so utilise their expertise and ask for advice if in doubt.
Accidents happen, don't assume they won't affect you
Holiday rental managers often overly focus on getting and managing bookings, but neglect maintenance. Over the years there have been many accounts of holidaymakers who have had accidents with tragic consequences. Some of which could have been avoided.
Shattered glass
A woman from West Sussex successful sued Virgin Holidays for £24,000 after she suffered deep lacerations all over her body from a shattering window. The woman in question was relaxing on her balcony at a Caribbean Hotel when she walked into the closed French windows. The glass shattered and left her with life-threatening cuts all over her body. The fact that the glass was neither toughened nor safety glass won her the case!
Tragic fall down stairs
A holidaymaker sadly died when she fell down the stairs whilst staying in a holiday cottage. It was argued the staircase which she fell down didn't meet national standards, so warnings should have been in place. However, the homeowner wasn't at fault.
West Somerset Council stated that old houses don't have to comply with regulations on staircases even if they are let out for holidays. Furthermore, the holiday let was inspected annually by the tourist board and letting agency. After the incident, the owner consulted health and safety and fitted a handrail for future guests. The owner was also advised to put some markings at the top of the stairs.
Review your insurance
Sadly, these are very litigious times. It's imperative that holiday rental owners double check they have the correct insurance to cover paying guests and what limits apply. A policy should include public liability that covers against claims if someone has an accident, injury or sadly dies while at the holiday home.
Even if you only let to close friends or family you still need public liability cover in case they are injured and sue.
While you hope to never use it, insurance is a great safety net if the worst was to happen. Ultimately, the claimant would need to prove negligence and that the insured is legally liable.
To summarise



Naturally, as a holiday homeowner, the last thing you want is for someone to have an accident at your property. You plan for each guest to have a memorable stay filled with happy memories, not tainted ones.
However, accidents happen and there can be tragic consequences for both guests and holiday let owners. Remember, be sympathetic but don't admit liability, gather all the information you can and let your insurer deal with the claim.
It's also essential that you carry out regular risk assessments to prove you've taken adequate precautions to remove risks or make guests aware of them.
If you are looking for comprehensive holiday letting insurance, our policy includes £5m public liability insurance as standard.