5 Tips To Avoiding A Crisis When Renting Your Holiday Home
Reading Time:
7
minutes
While you aim to provide the perfect holiday home getaway, the chances are at some point something will go wrong. It's inevitable. However, if you plan ahead and maintain your property you will be in prime position to combat any issues.  
A crisis doesn't necessarily have to mean the buildings fallen down, in fact, it primarily relates to your guests. Avoiding a crisis in this context refers more to keeping your guests satisfied and happy. Let's not forget they've spent their hard-earned cash for a nice getaway, ensuring their happiness is key. Not only will this encourage guests to return but to also leave a positive review. 
To do this you might have to think outside the box, double check everything, ask yourself what you would expect. Your villa or cottage may be in top form, however, reassessing your appliances, sheets or the quality of your furniture is simple and fruitful. It enables you to ensure everything's running smoothly.
Sometimes the hustle and bustle of life distract you from the simplest of tasks but that's where we come in. Below are five tips which could help you to minimise crises that arise.
Checking Appliances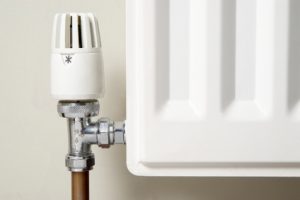 Despite the guarantee that you have purchased a high quality, indestructible appliance it will eventually run its course and become unusable or unsafe. Due to the high usage of your appliances, there is a risk of them becoming worn and damaged. Damages could arise from hair clips stuck in the washing machine or the toaster could break due to abandoned food. It could even be that a dog or small rodent has bitten through wiring or the appliance is simply outdated. The possibilities are endless.
Keeping an eye on the little things enables you to prevent appliances from breaking whilst guests are there. If you don't live close by your guests may go without an appliance or have to wait for a replacement. A huge annoyance to your guests and a major inconvenience and stressful process for yourself also.    
After every visitor, you should conduct an audit on your appliances as part of your changeover checklist. 
The Major Check-Up
One of the most crucial inspections should be an electrical safety check. There are around 30 deaths and 4,000 accidents annually in the UK involving electrics.  The fuse box is one of the major causes of electrical fires so it's essential to monitor the age of the fuse board. It may be safer to switch to an RCD (residual current device) if you don't already have one.
Holiday let landlords have a duty of care to regularly carry out safety checks as any injuries or fatalities could rest on your shoulders. Ensure that the electrical appliances and fittings within the property are safe and in good working order. In addition to regular visual checks, appliances and electrics should be checked and serviced regularly by an NICEIC registered electrician.
Check out these useful guides to electrical safety (view the 3 downloads at the right under 'Advice for Landlords').
By conducting regular inspections and replacing appliances in a timely manner you can reduce risks and accidents. Should a guest be injured at your holiday home the public liability insurance aspect of the policy should protect you from any subsequent legal action.
Being There For Your Guests

Sometimes a disaster cannot be avoided, despite your best efforts. However, a crisis can be averted by simply leaving your guest's as much information as possible in your welcome folder.
Provide the contact details for yourself or your letting agent, any repairmen, local garages and emergency services (for those with properties outside of the UK). Remember to keep such information updated so you can rest easy knowing that your guests can access help if required. You may even want to consider having a landline in case signal issues prevent guests from using their mobiles in a crisis. 
Not only does the information act as a safety blanket if something was to go wrong, it also gives you and your guests peace of mind.
Another consideration should be the cleanliness of your holiday home. Having a dirty property is one of the biggest complaints that accommodation providers receive each year. If a property has been constantly let for a long period of time muck, grime and dust will develop. It's essential to have a thorough clean-up before guests arrive. Further, you or your housekeeper should be on hand 24/7 so you have the opportunity to resolve any issues that arise. Otherwise, you could face poor reviews from your guests which could affect your bookings.
Remember, a negative comment stands out more than a positive one.
Sharing Your Knowledge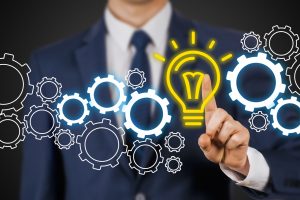 As a property owner, the chances are you will know about the surrounding area such as local landmarks and yearly events (food festivals etc.) By sharing your knowledge with your guests they have something to do and enjoy whilst they are away.
Within your guest information book, you can list annual events and add what ages would be most suitable. For instance a play area for younger children, a fun fair for teenagers or wine tasting for adults. It's worthwhile to include English Heritage sites, museums, shopping outlets and walking or cycling trails. The varied options enable you to cater to your different guests and their interests.
Further information could include an up-to-date bus timetable, a taxi number and directions to local towns. With a list of places to visit your guests can do as they please and won't have to search for things to do.
By giving your guests plenty of information to keep them busy (especially on rainy days) they are less likely to pick faults with the property or write a negative review should they be climbing the walls with boredom all holiday. Ultimately making their life easier and their holiday much more relaxing.
Keeping With The Times


Nowadays people want to go away but still have the comforts of home. While they may want to escape for a few days they may still want to keep in touch with the real world. 
The main desire for many is the internet, primarily WiFi. With the majority of information and entertainment online WiFi is a key accessory that will boost the popularity of your property. If holiday goers know they can access Facebook, Twitter and Instagram they will be more inclined to choose you. Have a plan on how to get the internet working if it goes down as some guests will have chosen your property due it being advertised with WiFi, and will be quick to complain. You should also include something like: The internet connection is available (at no extra cost) subject to technical availability' in your booking terms to cover your back if the downtime is out of your control.

Alongside WiFi, you could have a smart TV with a wide range of channels for all ages. Families with young children would certainly desire a TV, given it's a good distraction whilst they get ready for the day ahead. Also, families with young children will expect a washing machine and dryer. 
For many, it may seem silly that people still want to watch TV and play on their phones despite being on holiday. However, that is the world we live in today. Keeping up with the times makes your holiday home more desirable. 
It's The Little Things In Life…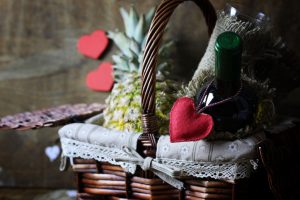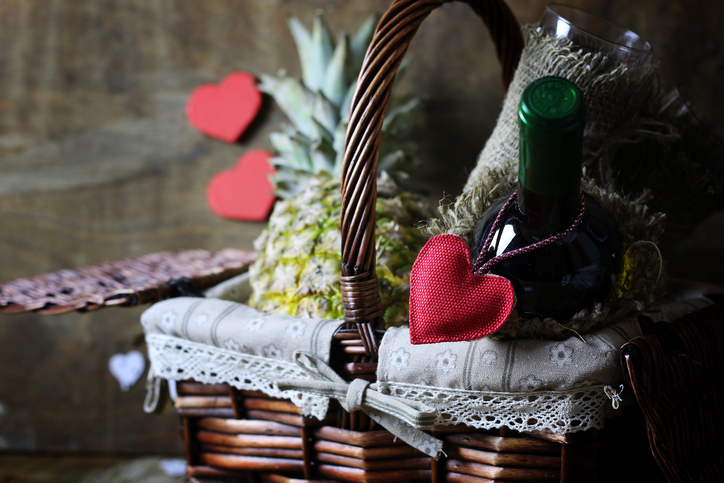 What often makes a place more memorable is the added treats or nick nacks that are provided. Those little shampoos, hand lotion, body cream, tea, coffee and biscuits are the nice treats we all enjoy. It makes a place feel warm and welcoming.
There are so many different nick nacks that you can leave your guests in your welcome pack to either entertain or make them feel special. Many of which can be easily done without breaking the bank.
Include a select range of board games for a variety of ages. They're a great form of entertainment for guests to indulge in on rainy days or even cosy evenings. Depending on the season you could provide a cheap disposable BBQ so families or friends can enjoy a nice meal outside at that hidden beach you recommended. 
By providing these simple yet inexpensive treats you are able to make your guest's holiday much more memorable. It shows that you're a thoughtful host and encourages your guests to return or recommend your property to others.
More practical provisions could include LED candles or a torch in case of a power outage and spare lightbulbs if case one died. Here is a comprehensive list of essential items to provide in your holiday home. It's also key to monitor all inventory, especially cutlery, plates and glasses. At some point, a guest will drop and break something which could leave other guests short of basic items. If you only have three glasses for a four bedroom property, guests could be left having to buy their own. Naturally, this is off-putting for your guests who will be more inclined to leave a negative review.
The simple things in life are what many appreciate, mainly because it makes everything much more relaxing. However, if any basic provisions are missing your guests could become annoyed and pick at such faults. Again this could lead to negative comments that will affect the reputation of your holiday home.
In Retrospect
Being able to keep your guests happy can be a hard task, especially if you live hours away. However, you can minimise any issues by conducting regular check-ups.
Ultimately all you have to do is to ensure your guest have all the information they need and that you are on hand in a crisis. That way if anything does go wrong both you and your guests will be prepared. It doesn't have to take a lot of time or even money but it is worthwhile. Maintaining the quality and efficiency of your holiday home means your guest are happy and it encourages them to return. 
Furthermore, such check-ups also protect your property from damages and potential injuries. Overall it keeps your property safe, your guests happy and gives you peace of mind.