Property maintenance checklist for holiday homes
Reading Time:
7
minutes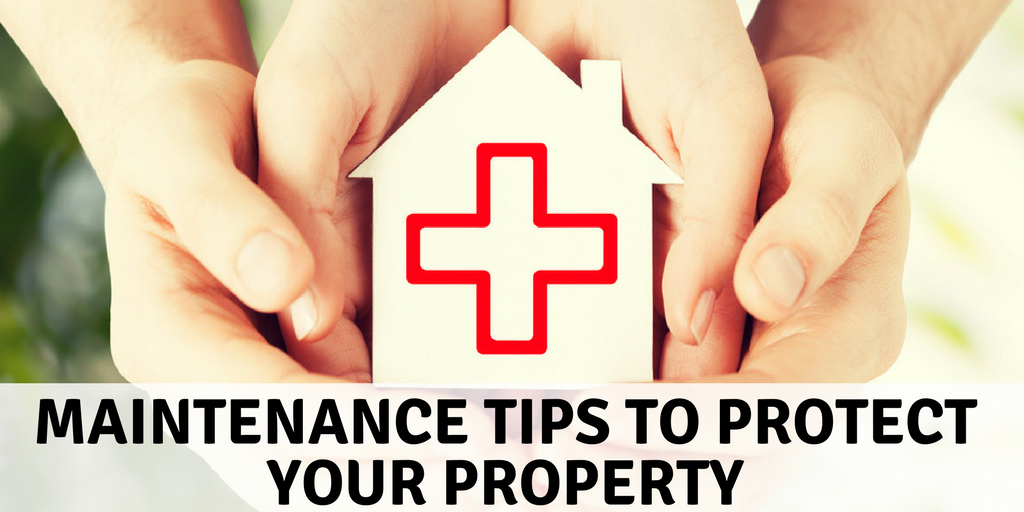 Some people are unaware that home insurance is not a maintenance contract and does not cover the cost of maintenance, things breaking down or wear and tear. Insurance covers damage caused by sudden and unexpected events. This is why it's essential that you take reasonable precautions to protect your property and ensure that your guests have a safe and disaster-free holiday. By keeping your property well maintained, you are reducing the risk of long-term damage and expensive repair costs.
Rather than just doing a visual inspection of your holiday home, spend a night in your property 'in the shoes of a holidaymaker'. When you spend time using the appliances and inventory you are more likely to discover problem areas that could be missed with a quick inspection.
How to get your holiday home ready for spring

We have put together this spring maintenance checklist, so you can look after your property and get things fixed before they escalate into bigger problems. After all, "Prevention is the best cure"!
Kitchen:
-Re-seal around worktops, clean tiles and re-grout
-Sanitise the refrigerator and defrost the freezer
-Descale the kettle
-Check the drainage from sinks and appliances for leaks that could cause rotting and dampness.
Bathroom:
-Remove mouldy silicone and re-seal
-Clean tiles and re-grout
-Plunge drains
-Are your towels looking tired and stained? Buy some new soft and fluffy ones
-Check the bathroom fixtures, such as the toilet, shower tray, bath and washbasin for leaks which if undetected, can cause serious damage to the floor and ceiling.
Bedroom:
-Upgrade tired linens and pillows
-Turn your mattresses and replace if there are stains.
Loft:
-Check the loft for signs of moisture and burst pipes
-Look for indications of a pest infestation – droppings, smells, evidence of gnawing, chewing or wasp/bee nests.
Gas safety:
Make sure gas appliances are maintained and have a gas safety check carried out annually by a registered Gas Safe engineer.

Electrical appliances:
All electrical appliances in your holiday home should be regularly checked for signs of a defect or wear and tear. If you have concerns then replace the item or have it checked by a qualified electrician. PAT (Portable Appliance Test) your appliances each year is sensible.
Fire safety:
Regularly test smoke and carbon monoxide detectors are working properly and replace the batteries as needed. If you have a fire extinguisher check the pressure and expiry date.
Service the boiler:
Heating failure could cause pipes to freeze and burst during cold snaps. Service your boiler annually to prevent breakdowns during the frosty months. Doing this in summer means that if there is a problem, it can be fixed well in time for the winter weather.
If you have a condensing boiler, note that external pipes are prone to freezing in winter which causes the system to shut down. Ensure this pipe is lagged.
Bleed the radiators:
Trapped air bubbles reduce the efficiency of your radiators so bleed them before winter.
Mould/damp:
Check walls and furnishings for spots of mould, condensation and the smell of dampness that may have appeared due to poor ventilation. Using a dehumidifier will help prevent mould.
Rotting wood:
Check all wooden windows, doorframes and door edges for wood rot and cracked putty to prevent water and cold air getting into the property. Make sure water flows away from the glass and doesn't collect on the window sill or drain behind it.
Steam clean:
Give your home a deep clean – steam clean tiles, carpets and upholstery.
Paint:
Check the exterior paint and repaint or touch-up. You might not need to paint the entire house, just the most used and/or visible areas. Examine your outdoor furniture for chipped paint and touch up or varnish as needed.
Air conditioning:
Replace the a/c filter before the summer to help your unit run efficiently.
BBQ:
Clean the BBQ and check there is enough gas for the season.
Cracks:
Check for large cracks in the mortar/brick joints or walls, this might indicate subsidence. You should speak to your insurer if you have concerns.
Septic tank:
Empty the septic tank of solids annually.
Garden:
Spring is the time to put some love into your garden. It is all about preparation – pruning shrubs, raking and repairing the lawn, mulching, weeding and planting.
Deep cleaning tips for holiday rentals
Providing a safe and clean property has always been one of the highest priorities for holiday let owners and managers. It's now more important than ever to re-evaluate your cleaning procedures and take measures to clean and disinfect your rental. Here are some tips to protect your cleaners and guests.
How to prepare your holiday home for winter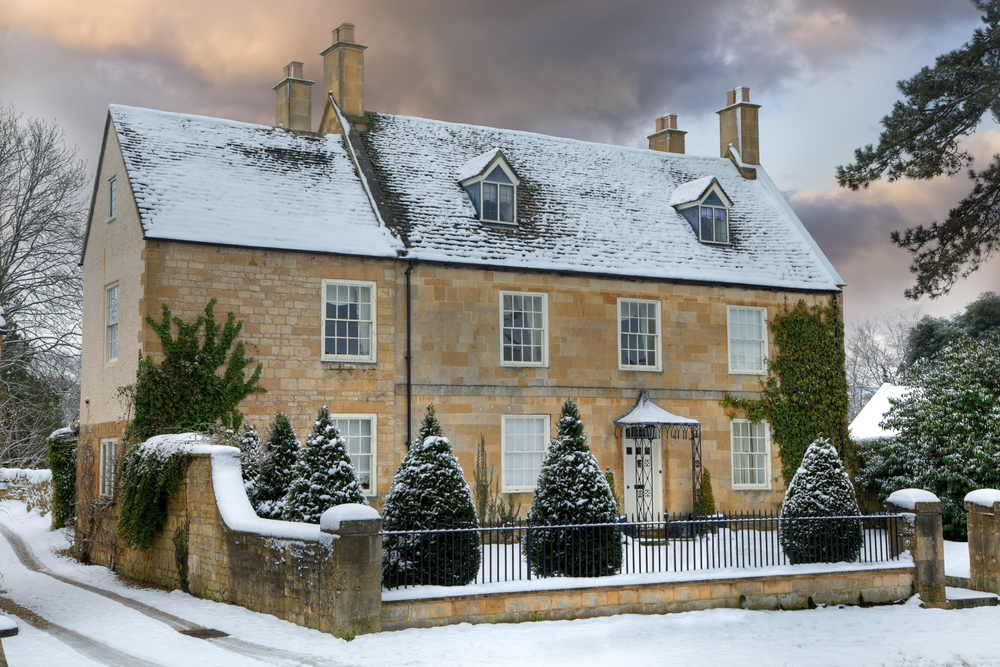 As the nights get darker and the bleak weather approaches, winter can be undeniably harsh for holiday homes.
Unfortunately, break-ins tend to increase in winter as opportunistic thieves take advantage of darker evenings. There is also the onslaught of rain, frost, snow, flooding and storms – all these can cause damage and destruction to holiday homes.
Get your holiday home winter ready with these tips.
Frost:
Cold snaps can cause devastation when pipes freeze and burst. To prevent pipes freezing, consider leaving the heating on (13C) when your holiday home is unoccupied. It may also be a condition of your insurance.
Improve insulation:
Loft insulation can help reduce heating bills and retain heat, but don't forget to also lag pipes and hot water cylinders in loft areas to prevent freezing. Wrap exposed outside pipes with insulating sleeves and check to see if grants are available in your area for energy-saving improvements.
Open the loft hatch:
During extreme freezing temperatures open the loft trap door to allow warm air from the house to circulate around the loft and pipes. Our experience is that these are the pipes that are most likely to burst and cause the most damage.
Drain heating systems:
Simply turning off the water is not sufficient for a property that is to be left unoccupied for a long period as there is still a lot of water in the system which can cause damage. Get a plumber to drain down the water and central heating system to remove the risk completely.
Stopcock:
Make sure you know where it is and that you can turn it on and off.
Check roof tiles:
Check for broken roof tiles or missing slates which could lead to water ingress, plus tiles could fall off in high winds and damage property – or worse, injure someone. Roof flashings and joints around chimneys, vents and skylights should also be inspected regularly for signs of loosening or leaks.
Gutters/drains:
Check for leaks and clear drains, gutters and downpipes of leaves and debris so rainwater can flow freely into the drains without causing flooding or damp. Signs of soil/debris at ground level can be an indication that water is not being caught by the gutter.
Also check that gutters, eaves, fascias and soffits are in good order as snow and heavy rainfall can easily overwhelm them.
Prune trees:
In high winds, a falling tree and branches could damage your property or a third party. Keep trees and shrubs well pruned, remove dead/damaged branches and ensure they are clear of buildings and cables.
Seal drafts:
Check for gaps around windows and seal with caulk where necessary.
Outbuildings:
Don't forget to check that outbuildings and garages are well maintained, secure and weather tight.
Satellite dishes/TV aerials:
High winds and can cause damage to these, are they fixed securely?
Check for leaks:
Washing machines, taps, showers, baths, dishwashers etc. should be checked from time to time for leaks, because even a few drops of water could cause rotting and dampness.
Slippery surfaces:
If you are letting your holiday cottage throughout winter, there is a danger that a guest or someone visiting your property could slip and fall on icy/slippery paths or wood decking and sue for injury. Keep driveways, paths and decking well-lit and clear of slippery leaves.
As a responsible holiday let landlord it would be helpful to provide your guests with a good supply of salt or grit and a shovel. Don't use water to melt snow or ice as it may re-freeze and turn to black ice.
Electricity surges:
Install surge protectors as electrical storms and power surges can fry your electrical gadgets such as TV's, telephones and modems.
Chimneys:
One of the most frequent causes of a chimney fire is infrequent sweeping. Have it swept regularly.
Outside furniture:
Inspect your outside furniture to ensure that it is safe and fit for purpose. Ideally, it should be securely stored in a garage or shed when unused during winter to prevent it decaying, being damaged in a storm or stolen.
Fencing:
Inspect gates, boundary walls and fencing for damage and carry out repairs so they are not damaged by strong winds.
Emergency pack:
Torches, a first aid kit, important documents and phone numbers should always be to hand in case of power cuts or emergencies.
Beat the burglars
As well as the actual structure of your holiday home, the security features also need to be checked and kept in good working order.
Doors and window locks:
Check for faulty door or window locks as this can significantly increase the risk of burglary. If you use a key safe check it functions properly and is secure. Don't forget to change the code regularly.
Alarms:
Service your security system annually.
Lock outbuildings:
Keep expensive garden equipment stored in a locked outbuilding and don't leave tools lying around which thieves can use to break into your home.
Ladders:
If you have a ladder stored outside, make sure it is secured down with a padlock and chain.
Security lighting:
Check bulbs and your outside lighting illuminates key entry points.
Get smart:
Use smart home devices to monitor your home remotely, such as a thermostat, motion sensors, cameras and leak detectors.
Changeover checklist
There are many checks that should be done during each changeover. Use this list that you or your housekeeper can cross-check after each rental.
You can't claim if you don't maintain
You should take all responsible steps to prevent loss, damage or accident and maintain your property in a good state of repair. Home insurance policies will not cover general wear and tear or a lack of maintenance.
To summarise
Regular maintenance will keep your property in good order and help prevent expensive repair bills.
Remember:
Carry out regular home maintenance checks to quickly identify potential issues that could result in damage.
Ensure any repairs or maintenance is done as soon as possible to prevent any longer term, and potentially more expensive damage.
Taking preventative steps to protect your home in winter.