Holiday cottage hot tub guide to maintenance, cleaning & rules
Reading Time:
7
minutes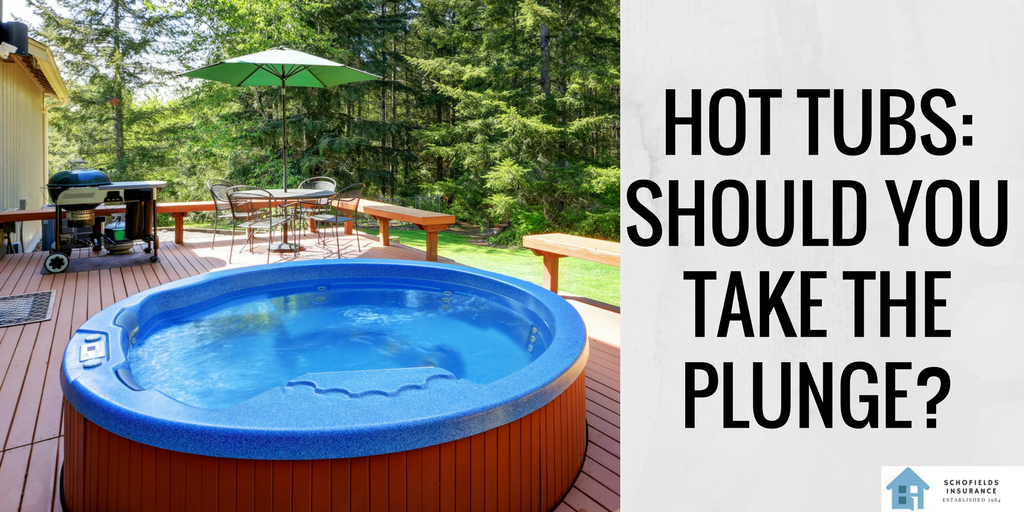 Holiday homes that offer added extras are a huge draw for holidaymakers, often increasing occupancy and income. One feature on the 'must have' list for holidaymakers is a hot tub. It's somewhere people can relax in every season.
However, there are some drawbacks. Not only is it a substantial investment, but hot tubs also require a lot of maintenance, plus you have a legal and moral obligation to ensure your guests are safe and healthy while using it.
So, should you invest in one or are they more hassle than they are worth? This guide will help you to make the decision.
Hot tub pros & cons
Benefits of having a holiday let hot tub
You stand out from the competition
They can make your holiday home more appealing than a competing property, meaning holidaymakers rent your holiday cottage over another for the sole reason yours has a hot tub.
Holiday cottages with hot tubs benefit from increased demand
Bookings for holiday cottages with hot tubs are up 36% compared to 2021 according to Sykes Cottages and properties with hot tubs make 54% more than other properties in the same region.
Hot tubs drive bookings all year round
Whether it's a relaxing dip on a long summer night or a warming plunge on a crisp winter's night, hot tubs can help boost bookings year-round.
Cons
Breakdowns
They can break down due to poor maintenance, wear and tear or misuse. If they do break down, guests are likely to want some of their rental money back for the sole reason they chose your property because it has a hot tub. You may want to put a daily refund amount into your rental contract so everyone is clear should your hot tub become 'out of order'.
To limit disappointed guests and refunds, it's essential you have a hot-tub maintenance company on hand to carry out any urgent repairs.
Damage
Hot tub covers are heavy to remove, subsequently, they get damaged and need to be replaced every couple of years. There's also the risk that unruly children will jump on the lid, put items in the water and trapse dirt and grass in which can damage the pumps. These are additional expenses that you will have to factor into your budgeting.
Time–consuming
It takes hours to empty, clean and refill a hot tub at every changeover plus the twice-daily testing. Do you have time to do this?
Potential injuries
The risk of slips, trips and cuts from broken glass increase the risk of litigation.
Noise complaints
A hot tub will certainly encourage later outdoor nights with noisy (drunk) adults talking more loudly than normal over the noise of the jets. This could result in complaints from neighbours.
They are expensive to run
In addition to the current high energy prices, there's also the chemicals, water, servicing and repairs which adds considerably to the overall cost of running a hot tub.
Which hot tub should you buy?
Hot tubs are a substantial investment so it's essential to choose one that will last and benefit your holiday let business for years. Hard shell hot tubs are the most popular and come with features such as multiple jets, blowers, multi-coloured lights and speakers.
To avoid a costly mistake, there are several factors to consider before taking the plunge.
Choose a hot tub that can accommodate at least the maximum number of guests your holiday cottage sleeps. If it sleeps 2, opt for a 3-4 person capacity. If it sleeps 6 then choose a 8-person capacity which is the largest domestic hot tub.
Check with a qualified electrician that your power supply can cope. Larger hot tubs typically require a dedicated 32-Amp supply.
With energy prices so high the quality of the insulation both around the tub and in the cover will impact how efficient your hot tub is and the running costs. Often cheap hot tubs with poor insulation cost more over their lifetime of usage due to the cost of heating it.
Cheaper models also have small heaters which increases the time it takes to heat the water when re-filled during changeovers. Guest will expect the hot tub to be up and running on arrival so choose a model with a decent heater. You could use an external hot tap to re-fill which will ensure the right temperature is reached quicker.
Ensure there is a drain close by where you can empty the hot tub and avoid emptying it into a septic tank as it will upset the balance.
Due to the weight of a filled hot tub, a properly prepared level concrete base is essential.
How to create a unique holiday let hot tub experience
If your competitors also provide a hot tub then you'll have to provide a unique experience which offers something special so holidaymakers choose your holiday cottage over theirs.
Situate your hot tub in an area with a breathtaking view. What could be better than relaxing in a hot tub while looking out over the sea or rolling green countryside. Also, enhance your hot tub surroundings with some fairy lights and outdoor lighting to make it more comforting.
You could have a pergola or gazebo over the hot tub with lighting, however, this will prohibit stargazing.
For the comfort of guests, the hot tub should be sited close to the cottage and use screening if overlooked so guests can relax in privacy.
How to maintain a holiday let hot tub
Hot tub health and safety guidance

Hot tubs are known to pose a health risk and are a breeding ground for bacteria to grow if the water quality is not rigorously maintained. Holiday let owners have a duty to assess hot tub risks (do a risk assessment) and implement appropriate measures to ensure guest safety. Before buying a hot tub, you need to understand the relevant legislation and understand your responsibilities.
If you follow the guidlines and keep records you will be able to demonstrate that you fulfilled your responsibilities and have taken reasonable steps to provide a safe hot tub for your guests.
Useful resources
The Health Protection Agency and the Health and Safety Executive have published guidance on how to manage hot tubs:
Chemical care 
Cloudy water is usually the first indicator if there is poor chemical control and water quality. Use test strips to get accurate chemical readings and to ensure the required level is met.
Chlorine or bromine is used to help stop the water from getting dirty and manage bacteria. Given there will be no chlorine or bromine present in the water to begin with when you fill up your hot tub, chlorine or bromine granules should be added until the correct level is reached. To maintain the correct levels and keep the water clean and bacteria-free, use a floating dispenser with chlorine or bromine tablets. If needed, use a shock dose of chlorine or bromine to reach the required levels.
You will also have to maintain the PH and alkalinity levels of the water. You can manage the levels with granules.
Other products to use to clarify the water are spa sparkle, de-foamer and filter cleaner.
When using any type of chemical always remember to read the instructions and don't mix any of the chemicals as this could be dangerous. If there are any spillages flush the area with water. Always pre-dissolve chemicals in a container.
Hot tub chemicals should always be stored in a locked location or out of reach of children and pets.
Servicing a hot tub
It's recommended that your hot tub is professionally serviced regularly to ensure the plumbing, pumps and filtration system run smoothly.
If you don't live on site a competent person will need to ensure your hot tub is maintained and safe. Considering the health and safety risks if you don't comply with the HSE guidance,  using a third-party maintenance company could be wise.
Hot tub rules and guest safety tips for holiday lets
Whilst a hot tub is fun, it can also put you at risk. If a guest was to slip, fall and bang their head or cut themselves, you could be held liable.
Use non-slip materials on steps and flooring around the hot tub to help safeguard guests from accidents as they get in and out of the hot tub. Also, ensure there is adequate lighting around your hot tub and on paths leading to it.
As most guests won't have a hot tub at home, you also need to give guests clear information (in your guestbook and near the hot tub) on how to operate it safely and a list of hot tub rules.
Make it clear that non-swimmers and children should not be left unattended.
Generally, it's advised that children under 5 shouldn't be allowed to use a hot tub.
No glassware in or around the hot tub (provide plastic glasses).
Encourage guests to shower before using the hot tub to help remove cosmetics and lotions from the body. This helps the water stay clean.
Advise guests what the maximum amount of people that a hot tub can hold is.
Instruct guests to use the cover and fasten it down when not in use.
Not to use the hot tub in a thunderstorm and no electrical appliances near the hot tub.
Diving is forbidden.
Do you need specialist insurance to have a hot tub?
A comprehensive holiday let insurance policy should provide public liability insurance to cover injury or illness associated with the use of the hot tub. You should clarify if your hot tub is covered under the buildings section (if plumbed in) or contents (freestanding), if accidental damage cover is included and any limits on the sum insured.
Should you take the plunge?
A hot tub is a great attribute to a holiday home – a sanctuary where guests can unwind. It makes a property more desirable, can give a holiday cottage owner a competitive edge, increase occupancy and revenue. However, they are hard work to maintain, there are a lot of rules and guests may not be as respectful as you would like.
If you require any clarification on holiday cottage insurance and hot tubs please get in touch with Schofields.