How to Choose a Airbnb Holiday Let Channel Manager
Reading Time:
4
minutes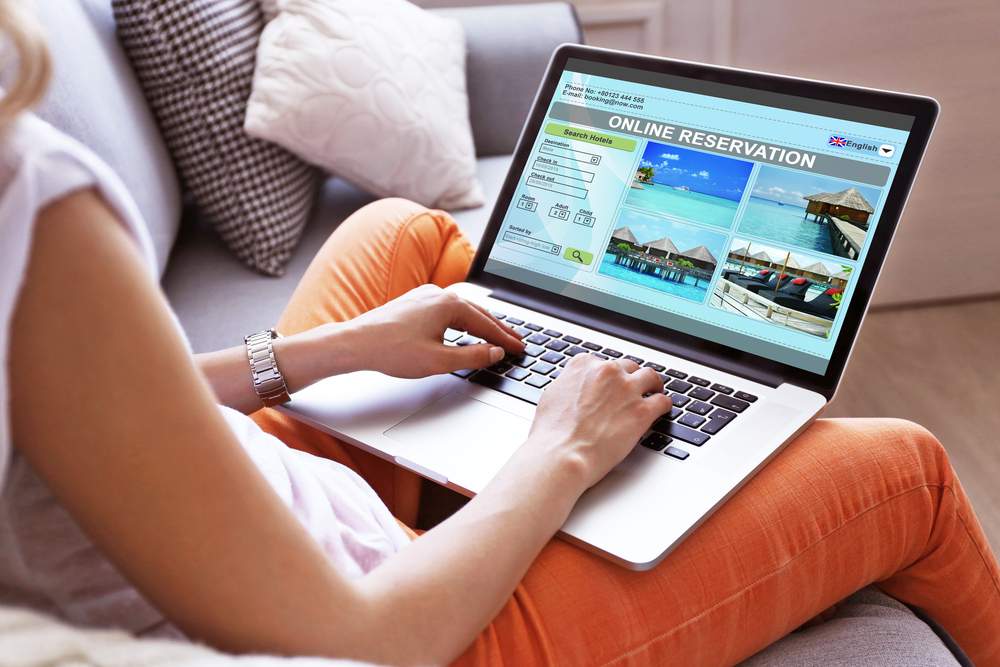 The more listing sites you use to promote your holiday rental, the more potential guests will see it – which increases your chances of securing bookings. But how do you successfully and efficiently manage all the websites you're listing your property on? Use a channel manager.
In this blog we'll take a look at what a channel manager is, the benefits of using one, and what to look out for when choosing a channel manager.
What is a channel manager?
A channel manager helps simplify the management of the various websites, portals or online travel agencies (known as OTAs) where you advertise your holiday home(s). It allows short term rental managers to automatically update rates, availability and bookings across several channels simultaneously (such as Airbnb, HomeAway or Booking.com). All from a single platform.
Channel managers save a lot of time, reduce manual mistakes (such as double bookings) and ensure everything is reflected accurately and consistently.
What is the difference between PMS and channel manager?
Firstly, it's important to note that a channel manager is not the same as a property management system (PMS). A PMS is typically used to manage the day-to-day running of your holiday rental, such as managing bookings, housekeeping as well as accounting and reporting.
Some of them also offer connections to different distribution channels so that information can be kept up to date in real-time across all the websites and portals where your holiday let is listed.
Do you need a channel manager?
Ask yourself the following questions:
Do you advertise your holiday rental on more than one site – or are you thinking of doing so? (This could be your website and a listing site such as Airbnb or HomeAway)
Do you find managing different website listings time-consuming?
Have you ever had to contact a guest to cancel their booking due to a double-booking?
If the answer to any of the above is 'yes', then you should seriously consider investing in a channel manager.
The benefits of using a channel manager
Saves you time and effort
Using a channel manager means that you'll only need to upload your information once. The the centralised system will then 'push' the data out, automatically updating the sites where you advertise (e.g. Airbnb, HomeAway and so on).
Saving effort and time is one of the biggest benefits of using a channel manager, especially if you're managing multiple properties.
Keeps availability accurate and rates updated
Because you're using one system to control and manage multiple listings, it means that everything is centralised. When there's a new booking, your channel manager will automatically update your property's availability across all sites and show the dates are unavailable. It means that your listings will always be correct.
Reduces the chance of manual errors
Because you're synchronizing information to multiple sites simultaneously from the one channel manager, it means that you're able to keep details accurate and consistent to prevent errors – such as the dreaded double booking!
Unlocks access to new and larger audiences more quickly
Channel managers will typically distribute your property across anything from five to 50 partner websites, reaching millions of guests searching for a holiday rental. This means a lot of visibility can be obtained instantly – and with less effort. Greater exposure on various websites can increase bookings.
A perfect option for those who are less 'tech-savvy'
There are hundreds of different sites to advertise on these days, and the set-up process for a new property listing will look and feel different on each. Using a channel manager is, therefore, the perfect solution if you're someone who might have trouble finding your way around countless different sites. It also means that you'll only need one set of login details.
What to look for when choosing a channel manager
Here's our comprehensive checklist of what to check when you're choosing a channel manager:
How much does it cost? Will you be paying commission on bookings? Is there a set-up fee?
Will there be additional fees for using more channels?
How many channels does it connect with?
Is it a reliable API connection or iCAL?
Does it distribute to the channels which are most prominent in the market?
Are there any price management possibilities, e.g. dynamic pricing?
Would it be easy to add a new listing site in the future?
Can it scale with you as you grow and increase your inventory?
Will the system be compatible with your existing PMS?
Will it be capable of synchronising booking information, rates and availability in real-time across all your listing sites?
Does the channel manager allow data and bookings for up to a year in advance (365 days)?
Are there any promotion management features on the channel manager, so that you can, for example, send a custom last minute deal?
Does the channel manager support access by multiple users (e.g. you, your property manager or housekeeper)?
What kind of reporting does the system offer/which metrics will it track?
Is the provider well established and recognised by the listing sites as a Preferred Partner?
What does the channel manager's onboarding process look like? How does the provider of the system get you started when you first sign up? How long does it take to upload a property?
What does the channel manager provider have available in terms of ongoing customer support? (e.g. is it online only? Will you have a dedicated account manager? 24/7 support?)
Is there ongoing training?
Are there additional services e.g.
-Property management platform
-Website template builder
-Fully integrated booking engine
Channel managers
Here is a selection of well-established channel manager providers to get you started:
Channel managers reduce manual mistakes such as double bookings, and ensure everything is accurate and consistent. But most importantly – they save a lot of time so you can work smarter not harder!